News
J.K. Rowling Contributes Harry Potter Comic to Love is Love Anthology
Proceeds from the comic anthology will go to the families and survivors of the Pulse nightclub shooting.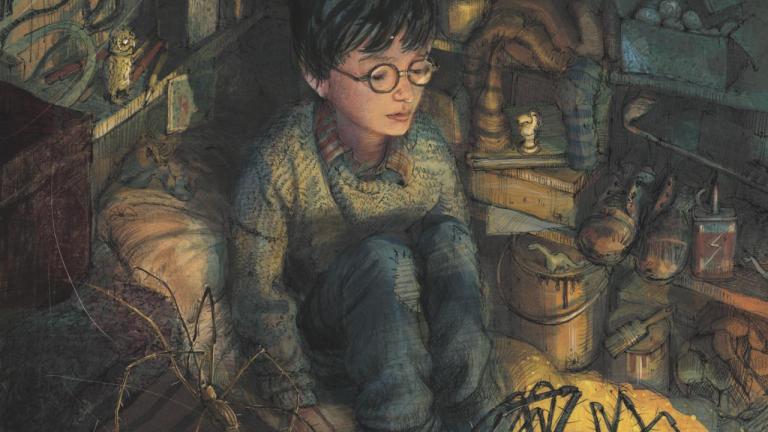 In response to the Orlando's Pulse nightclub shooting last June, the comic industry has come together to make a comic book antholoy to benefit the survivors and families of the tragedy. Love is Love is a 144-page tribute from DC and IDW "mourning the victims, supporting the survivors, celebrating the LGBTQ community, and examining love in today's world." And it has an unexpected supporter from outside of the comic book world…
J.K. Rowling has teamed up with DC Comics Co-Publisher Jim Lee for a Harry Potter-inspired contribution to Love is Love. The image has Dumbledore, Harry, Ron, and Hermione with their wands raised to the sky where a watercolor rainbow (added by Mark Chiarello) flies. Check it out…
The art was inspired by Rowling's line in Harry Potter and the Goblet of Fire: "Differences of habit and language are nothing at all if our aims are identical and our hearts are open." According to Lee, Rowling allowed the use of the quote, as well as the likenesses of some of her most famous characters, for the project.
In the aftermath of the shooting, Rowling took to Twitter to lament the tragedy.
— J.K. Rowling (@jk_rowling)
June 13, 2016
She was particularly affected by the death of Luis Vielma, a 22-year-old who worked at Florida's Wizarding World of Harry Potter.
— J.K. Rowling (@jk_rowling)
June 13, 2016
Rowling sent flowers to Vielma's memorial service along with a note that read: "To Luis, who died for love. You will never be forgotten. J.K. Rowling."
The Love is Lovebook will give all of its proceeds to Equality Florida, an organization that has set up a fund for the surivors and families devastated by the Pulse nightclub shooting. All of the material within the book has been donated by writers, artists, and editors. Other big names besides Rowling involved in the project include: Damon Lindelof, Morgan Spurlock, Matt Bomer, and Marc Andreyko. LGBTQ characters like Archie's Kevin Keller, Batwoman, and Wonder Woman all appear in the anthology.
Love is Loveis already available for pre-order, and will officially be available for purchase on December 28th.