News
Ivan Reitman Wants a Ghostbusters Crossover Movie
Ivan Reitman says going forward, he'd like to see a Ghostbusters crossover movie between casts like IDW's Ghostbusters 101.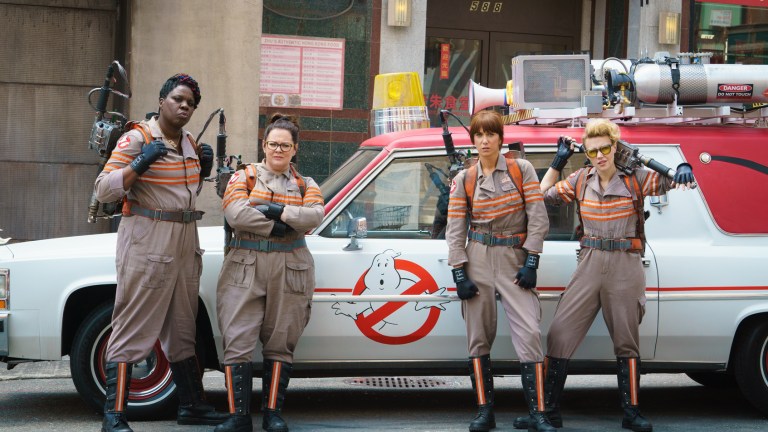 Ghostbusters is one of the most beloved concepts in movie history. How else can you explain people's giddy anticipation for all new versions of the brand over 30 years after the original film, which only had one official sequel. Ivan Reitman, the director of those first two Ghostbusters movies and producer of the 2016 Ghostbusters remake, is acutely aware of the saga's appeal—and that despite online echo chambers, there were plenty of new fans who instantly fell in love with the 2016 film, particularly whenever Kate McKinnon's Jillian Holtzmann got her science on.
Still, while at the Ghostbusters IDW panel at San Diego Comic-Con on Thursday, Reitman confided a growing disappointment that the new film rebooted (and ignored) the history of his '80s classics. Going forward, he'd love to see a way to crossover the 2016 cast with the remaining 1984 one, and bridge the universes together… kind of like what IDW is currently doing with its latest comic book series Ghostbusters 101.
"It was clear that a lot of people were disappointed that the original Ghostbusters—this world we worked very hard to set-up way back in 1984 didn't seem to be part of this new movie," Reitman said. "I really like the new women in the latest film, I think they're great fun. I thought the film was really quite effective, but there was something of a loss where we didn't pick up the history that we built up in the two earlier movies. And I thought it was strange, and I thought it was kind of odd that some of the actors from the first film that people had gotten to love so much, Venkman and Spengler, and Stanz and Winston, were not themselves in this film but were actually playing other roles."
He then said about the appeal of a future crossover movie, "I thought if there was a way, particularly in future films we're working on, to bring them all together. It would be much more satisfying and much more fun to say. And would be much more part of what Dan Aykroyd and I, and Harold Ramis thought about doing way back in 1984. I thought that would be one of the great places to try it out was through these wonderful comics."