News
It Director Andy Muschietti Lands Remake of The Time Machine
Andy Muschietti will direct a reimagined version of The Time Machine, the bellwether H.G. Wells sci-fi novel.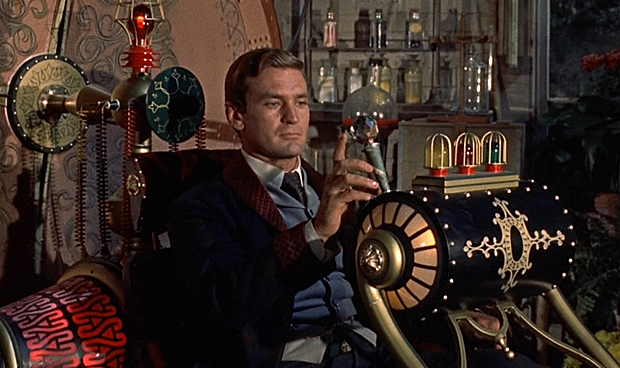 Andy Muschietti's directorial dance card continues to expand after last year's release of his big screen Stephen King adaptation, It; an effort he's following up behind the camera for next year's follow-up, It: Chapter Two. Just a few days after news surfaced that he signed up to direct anime adaptation Attack on Titan, Muchietti has been made official to helm a remake of a sci-fi classic – arguably literature's most important sci-fi novel – in H.G. Wells's The Time Machine.
The trifecta of Warner Bros., Paramount Pictures and (Leonardo DiCaprio's company) Appian Way are set to (re)revive Wells's The Time Machine for another big screen iteration, and they've already locked in Andy Muschietti as the director's chair occupant, reports Deadline. Warner is said to be taking point on the creative aspects of this reboot. Andy and his sister and creative partner, Barbara Muschietti, have already written a treatment for their big screen update. They will be joined by executive producer Arnold Leibovit, who served in the same capacity for the 2002 version of The Time Machine. Barbara is also onboard the project as a producer, joined in that capacity by Appian Way personnel Jennifer Davisson and founder DiCaprio.
The Time Machine, originally published in 1895, is widely credited for popularizing the very concept of time travel, making it a work to which countless books, films and shows owes a debt. The story depicts the exploits of a never-named respected English gentleman inventor in Victorian Surrey who – to the incredulity of his aristocratic social circles – takes his fourth-dimension-crossing device for some test runs that prove consequential to the timeline, taking him from interactions with ancient humans in the past to 800,000 years in the future, where the remnants of humanity share the planet with the savage subterranean-dwelling Morlocks.
Wells's The Time Machine – one of many iconic sci-fi entries by the author – has been adapted numerous times over the years, notably with director George Pal's hit 1960 version, which starred Rod Taylor (pictured in the title image). It would be followed by a 1978 NBC TV movie, directed by Henning Schellerup and starring John Beck. The most recent effort was a 2002 big screen reboot, directed by Simon Wells (H.G.'s great-grandson), headlined by Guy Pearce.
More on Andy Muschietti's The Time Machine as the news arrives.
Joseph Baxter is a contributor for Den of Geek and Syfy Wire. You can find his work here. Follow him on Twitter @josbaxter.