News
Invincible Movie Coming
We can't believe it took this long, but we're finally getting an Invincible movie.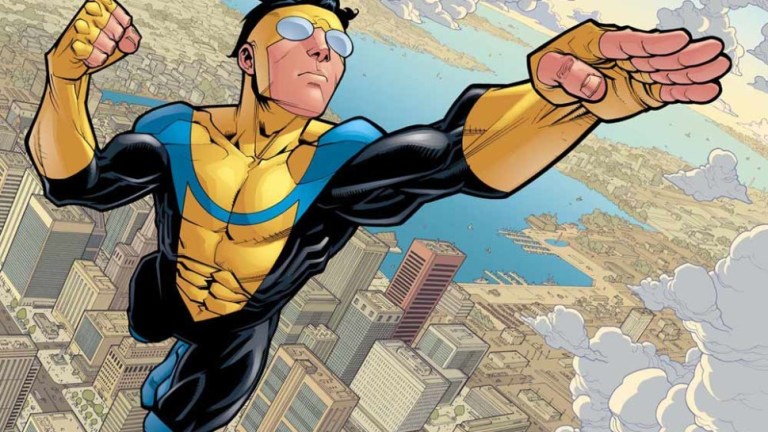 If you only associate Robert Kirkman's name with the zombie horror of The Walking Dead, you're missing out on a key piece of his career which has run for nearly as long. Kirkman is the co-creator (along with Ryan Ottley and Cory Walker) of Invincible, one of the longest running and most successful independent superhero comics in recent memory. Considering the runaway success of The Walking Dead on TV, you'd think we'd have seen Invincible make the jump to live action by now.
Well, it's finally time. Seth Rogen and Evan Goldberg will write, direct, and produce an Invincible movie for Universal. Rogen and Goldberg are no stranger to adapting long running, beloved comics, as they're behind AMC's Preacher TV series, as well. The short version on Invincible is that it's about the superheroic journey of a high school student who happens to be the son of Earth's mightiest hero.  I won't lean too hard on my personal preference that some of the pacing and reveals of Invincible would work better on TV than as a movie franchise, because this is still exciting news.
"For nearly a decade I've had to endure the 'what about Invincible?' question as fans have watched The Walking Dead grow into the multi-media monstrosity it has become over the years," Robert Kirkman said in a statement (via The Hollywood Reporter). "The answer was always that we were waiting for the right team to partner with. That team has arrived! The esteemed misters Goldberg and Rogen have proven themselves to be top-notch directors with a keen collective eye for stunning visuals after slumming it by writing hit after juggernaut hit."
"No matter how much damage it causes our bodies, minds, and our most intimate relationships with those we love, we will not rest until Invincible is as great a movie as it deserves to be," added Rogen and Goldberg.
No word on a release date yet, but we've waited over a decade so a few more won't kill us.