News
In praise of the humble comic book shop
Jamie pens a love-letter to the one place in the real world where a geek can find acceptance...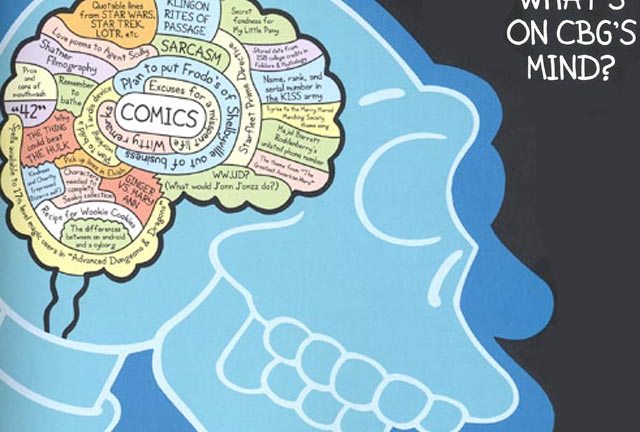 Many viewers might have bemoaned the fact that Heroes based almost two full episodes of the third series in a comic book store, but for me it was a sign that the writers understood a core part of their audience perfectly.
Comic book shops, or stores if you're American, are the one place in the universe where a geek can truly be a geek. The normal rules of day-to-day life do not apply. You are among friends, all of whom understand that joy is all about discovering that lost issue (the one you thought you might never find), or owning a complete run of a series.
The humble comic store should be celebrated. It is a place where we spend most of our lives, and most certainly most of our disposable income. Friendships can be forged. Dreams can be realized and collections can be built.
The first comic shop I ever visited was Wonderworld in Boscombe, near Bournemouth. In the mid-eighties, my granddad would take me there, stuff a fiver in my hand and let me go wild. By this time, I was used to hunting down Marvel and DC titles in selected newsagents across Surrey. Somebody, somewhere, was importing them and distributing them several months late in a few places, but in Wonderworld you could actually buy the latest issues as they came out.
So, I was able to complete my Secret Wars II collection. Mind you, back then you could actually buy a week's worth of reading for a fiver, which dates me a bit. There was only one X-Men title too. Talk about the dark ages.
As a gangly, socially inept teenager, you could only marvel at the encyclopaedic knowledge of a comic shop owner. Back in 1988, while supposedly on a school trip to York, I chanced upon a store and asked if the owner had heard of some 'hot' new comic called V For Vendetta. "Why yes," he replied. "It's a must read. The first two issues are out on DC."
That was all the recommendation I needed. I handed over my four quid and took both issues back to the youth hostel, where we were all staying. Amazingly, both survived intact, despite spending the next three days in the company of hormonally-crazed teenagers, who were all desperate for a can of Tennant's Extra.
University presented several challenges – not least because Canterbury has several very good comic book stores, including Whatever Comics. For the first time in my life, money was in really short supply and I had to make the agonizing choice about whether to drink or to buy the latest Jim Lee masterpiece. I'm afraid to say the sauce always won in the end and Jim lost. I hope he didn't take it too personally.
These days, good comic shops are hard to find. The excellent Dave's Comics in Brighton never ceases to amaze and is well worth a visit, but like so many hobbies, the internet has taken the fun out of it.
Instead of traipsing around from shop to shop, looking for the latest Wolverine yawn-athon, you can just go online and order it. It's the same with music. It used to take weeks, nay months, to track down an album. Now you just go on Amazon, and it arrives within days.
Cherish the comic shop. Celebrate it. There is no other place on earth where you can go in, mumble something like, "Got any Ed Brubaker?" and not get arrested. The owners and staff love their comics even more than you do. You can ask them anything and they will then list every issue worth owning, and the ones to avoid. Remember, you are never alone in a comic shop.
27 January 2009
Dark They Were, And Golden Eyed – remembering the roots of the Forbidden Planet bookstore.