News
Ian McKellen & Helen Mirren to Star in The Good Liar
The adaptation of the Nicholas Searle novel will be directed by Bill Condon.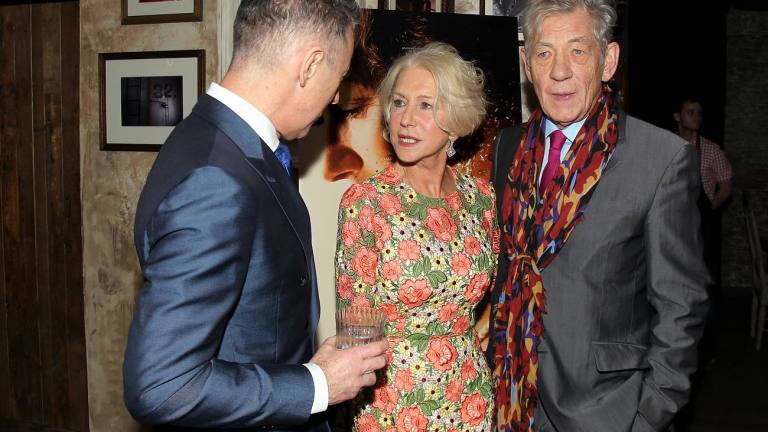 Talk about a dream team… Ian McKellen and Helen Mirren are teaming up for The Good Liar, an upcoming thriller from New Line Cinema.
According to Deadline, the actors have both signed on to star in the adaptation of the Nicholas Searle novel about a career con artist named Roy Courtnay (McKellen) and well-to-do widow Betty McLeish (Mirren). As you may have guessed, Roy's plan to swindle Betty for all she's worth changes once she opens her life to him. It's a classic the con man who cares storyline, with two of the best actors of their (or any) generation. 
Beauty and the Beast director Bill Condon will be behind the camera for this one, with Mr. Holmes writer Jeffrey Hatcher penning the screenplay adaptation. McKellen has previously collaborated with Condon on both Gods and Monsters and Mr. Holmes.
Here's the official book synopsis for The Good Liar:
When Roy meets a wealthy widow online, he can hardly believe his luck. Just like Patricia Highsmith's Tom Ripley, Roy is a man who lives to deceive—and everything about Betty suggests she's an easy mark. He's confident that his scheme to swindle her will be a success. After all, he's done this before.

Sure enough, Betty soon lets Roy move into her beautiful home, seemingly blind to the web of lies he's woven around her. But who is Roy, really? Spanning almost a century, this stunning and suspenseful feat of storytelling interweaves the present with the past. As the clock turns back and the years fall away, long-hidden secrets are forced into the light. Some things can never be forgotten. Or forgiven.
More news as we hear it.