News
Hulu's Looking For Alaska Trailer, Release Date, Cast, News
Marvel's Runaways creators Josh Schwartz & Stephanie Savage have adapted the novel into an eight-episode limited series.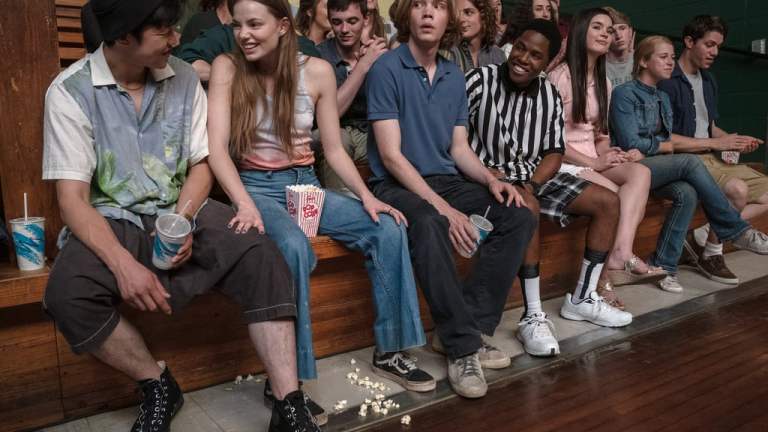 Josh Schwartz and Stephanie Savage, the duo behind Gossip Girl and Marvel's Runaways, are adapting another story for Hulu's streaming platform: John Green's Looking For Alaska. The adaptation will be an eight-episode limited series.
The series will star Charlie Plummer as Miles "Pudge" Halter, a teen who has just enrolled at Culver Creek Prep, hoping to find some greater truth about life at the boarding school. He soon falls in love with Alaska Young (The Society's Kristine Froseth). When tragedy unexpectedly strikes, Pudge and his friends seek to uncover the truth about what happened.
Looking For Alaska Trailer
We have a proper trailer for Looking For Alaska and it is filled with angst and mystery (for anyone who hasn't read the book). Check it out…
Previously, we got this teaser trailer for Looking For Alaska…
Previously previously, author John Green released this thoughtful video about spending time with the young cast in the place that inspired the book…
Looking For Alaska Release Date
Looking for Alaska will premiere on Hulu on Friday, October 18th.
Looking For Alaska Cast
In addition to Plummer and Froseth, the cast also includes Denny Love as Chip "The Colonel" Martin, Jay Lee as Takumi Hikohito, Timothy Simons as Dean "The Eagle" Starnes, Landry Bender, Sofia Vassilieva, Uriah Shelton, Jordan Connor, and Ron Cephas Jones.
Looking For Alaska is Green's debut novel, written 13 years ago, before he made it big with The Fault in Our Stars, launched his YouTube channel alongside brother Hank Green, or wrote one of Den of Geek's Favorite Fiction Books of 2017. It won the 2006 Printz Award for its story about a 13-year-old boy who enrolls in boarding school and falls in love with another student by the name of Alaska Young.
"I was very much included in conversations around how to do this. Should we try to restart the movie, which had stalled so many times? Or should we look to new ways of telling visual stories that made it possible to tell a bigger, sprawlier story?" Green wrote in the Reddit fan thread shortly after the story broke. "I was only one voice in that conversation, but I definitely felt like my voice was heard." 
It seems that having The O.C. creator Schwartz on board as both an executive producer and the script of the pilot was particularly helpful for Green in invisioning Looking For Alaska as a TV series rather than a film. (Green's most recent novel, Turtles All the Way Down,may also see a screen.)
"It has been a very long thirteen years trying to figure out how/whether to adapt Looking for Alaska," wrote Green, "but Josh cared about the book before almost anyone else had even read it, and he and Stephanie have worked so hard to get to this moment, and I am really excited. I know they care a lot about the book and are have worked so hard for the last thirteen years to get it to a good place — and I really think it is finally there. So, I'm hopeful!"
Schwartz has been attached to the project since Paramount Pictures acquired the rights back in 2005, when the book was first published. Schwartz was originally set to write the screenplay for the feature film, but the project never happened.
Green seems particularly excited about the narrative space a limited TV series can offer that a feature film, by virtue of its shorter run time, cannot.
"There have been so many movie scripts over the last thirteen years, and a lot of them have been excellent, but there's only so much you can do in two hours," wrote Green. "In a TV series, even a limited one, you can linger a while longer with the characters."
John Green's brother, Hank Green, reminisced on Looking For Alaska's long path from book to screen in his most recent vlogbrothers video. Check it out…