Features
How James Moran launched an indie comic (and why you should)
Mike Garley and James Moran explain how they created VS, and why going it alone worked better than playing by Apple's rules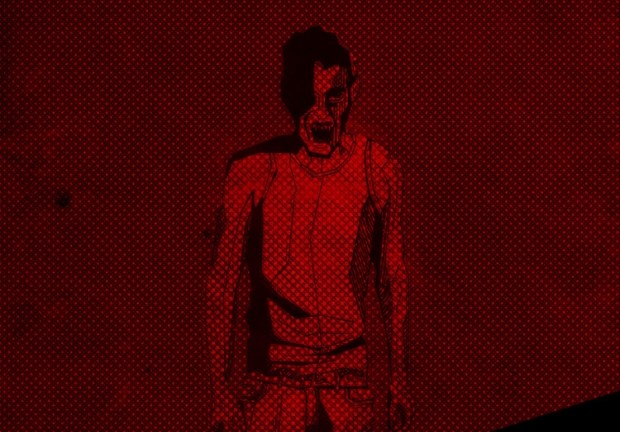 Last year, I wrote my first proper comic for the Dead Roots anthology, edited by Mike Garley. Shortly after that, he asked if I fancied launching a monthly anthology comic with him. Edited by us, then released by us, we'd pick the people and stories we wanted, it'd be creator-owned, profit shared, digital only (with single story print collections possible later), affordable, and the chance to do something creative and fun with nobody looking over our shoulders.
Being a creator-owned comic is hugely important to us. It means each creative team retains the rights to their work, as is right and proper – we typically take a digital exclusive for one year, but after that they can do whatever they like with their work, because it's *theirs*. They can do a print collection whenever they like, even before that year is up. And because our overheads are fairly low, profit-share will mean actual profits to share, with the people who do the work, instead of some corporation.
We found lots of people willing to work for nothing up front but the promise of potential profits later, because they had faith in what we were doing, and knew that we had an existing track record. Me and Mike would be handling the two main ongoing stories, which meant we were putting the time and effort in just like everyone else. It also meant we had two writers who couldn't hide from us… We lined up lots of amazing artists, colourists, writers, guest editors, together with our digital genius and designer Mike Stock (who also letters most of the comic), and got to work.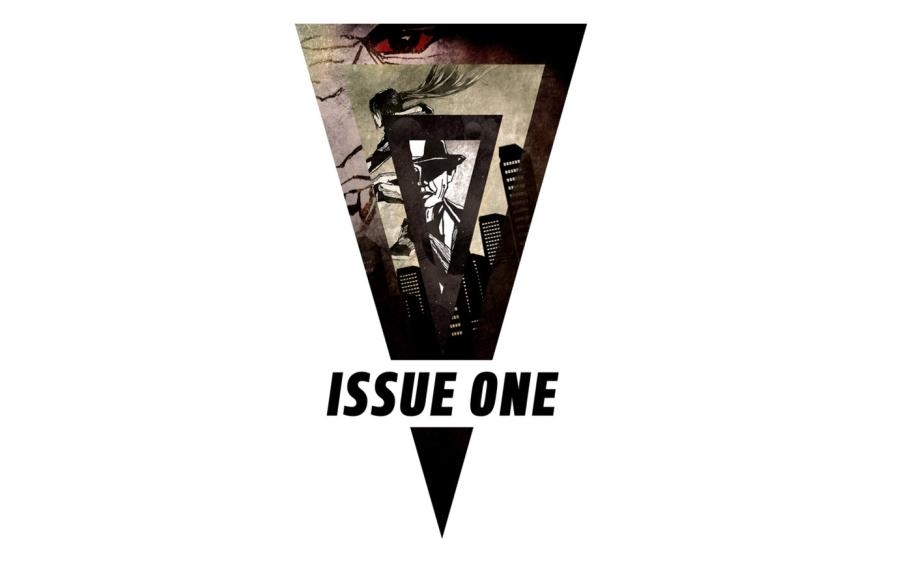 It all came together really nicely, and quickly. But as soon as we went anywhere near the traditional way of doing things, we came slightly unstuck. The plan was to sell the comic on our own website, but also on the Apple Newsstand. Now, to prevent the Newsstand being flooded with tons of stuff, they have a strict process in place, which means having to go through an approved third party publisher – unless you want to develop your own app.
Developing an app is expensive. Scarily expensive. We made enquiries, and somebody told us it would be between £8,000 and £20,000 at least, if we were lucky. Even if we had that sort of money lying around (I had 47p, Mike had some crisps), it'd be a ridiculous risk to take.
So we had to go through a third party publisher. I won't link to the one we used, in case this seems like an attack on them, but there are plenty, and they're all fairly similar. The one we found seemed to have the best pricing and options – they get your publication into the Newsstand store, readers can subscribe and get automatic updates when a new issue is out, lots of cool stuff. It was also £150 per month.
Oh! Yes, I forgot to mention that. We'd have to pay £150 every month, whether we sold a thousand issues or one issue or no issues. But we thought we needed to be on there, to help people find us, so we did that for the first issue.
The other big problem is that we had no way of knowing when the comic would appear. You have to send it off, wait, and suddenly it pops up on the store when it feels like it. When it finally appeared, it was Christmas Eve. Which, let me tell you, is a great time to try to sell things to people, they really want to hear ALL about it on that particular day…
Also, as this was a US company, we couldn't set a price in UK pounds – we had to work out the US dollar equivalent, and use that. But the exchange rate changes every day, so by the time it came out, the first issue (in the UK store) was suddenly at a different, lower price to the one we wanted. It would fluctuate every issue.
Don't get me wrong, the pricing thing wasn't their fault – we could have gone with a more expensive, UK based company, but that would have meant spending even more money and possibly never breaking even, let alone having any profits to share among the creative teams. For Dead Roots, Mike had to use a UK company, costing £350 per issue, which is why we went with a different one for VS. If you're Wired or Vogue and have tons of readers already, £350 or £150 is nothing to bring them all across to your digital version. Hell, the app development costs would be nothing compared to that. But when you're a new, indie comic, you don't have the advantage of existing readers.
Anyway, the first issue came out, we didn't notice any major sales boost from the wondrous Newsstand, or even evidence of anyone finding us on there, and when it came time to publish issue 2, we'd had enough. Random release dates and random pricing would annoy readers, and make us look unprofessional. We were already selling PDF copies from our website, people only knew about it when we tweeted and blogged anyway, so why the hell were we paying £150 a month (and giving 30% of our profits to Apple) for something that didn't help the comic??
So we pulled out of the Newsstand. We never intended to do motion comics or fancy enhanced stuff, and we were doing PDFs anyway. We could use cheaper options online, and let the word spread as slowly or quickly as it needed to, so we could focus on telling great stories and not have to worry about the financial side.
Blogger lets you have self contained pages as well as the main blog/news bit, and it's free, so that became our website. Twitter, Facebook and Google Plus are also free. We bought a cheap domain name and pointed it to the Blogger site, for a nicer website address.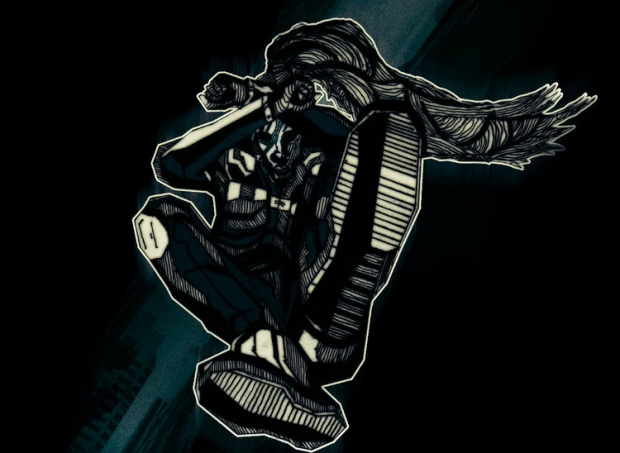 As for selling the comic, there are tons of cheap ways to do this. We went with Big Cartel for our store front – they have a free option, but we went with the $10 per month plan with better stats and more customisation. We used Pulley for the purchasing side, an automated service that sends people custom, secure download links – their cheapest option is $6 per month, but we needed the $12 option for more storage space (they're big PDF files). From issue 7 we'll have to upgrade that again to the $24 one, to keep all the files on there. So instead of £150 per month, our costs will now be $34 per month, or about £22.
Our biggest hurdle now is letting people know we're out there. We've just launched issue 4, sales are picking up nicely, but it's still really difficult to make people aware of us – of course it is, there's a million projects out there, so we have to be patient and trust in the work itself. We're slowly finding the audience, and hopefully that will continue. I'd much rather do it this way, than worry about needing to hit a sales target to cover costs. When you have to sell loads, it messes with your head and affects the type of stories you want to tell.
We've been going to lots of comic conventions to get the word out, and I did my first one this year, London Super Comic Con. It's very different to the conventions I'm used to, instead of doing a panel or a Q&A session, you pretty much sit there and hope people wander over to check out your wares. But you get to meet lovely people, some of whom will be contributing to VS in future.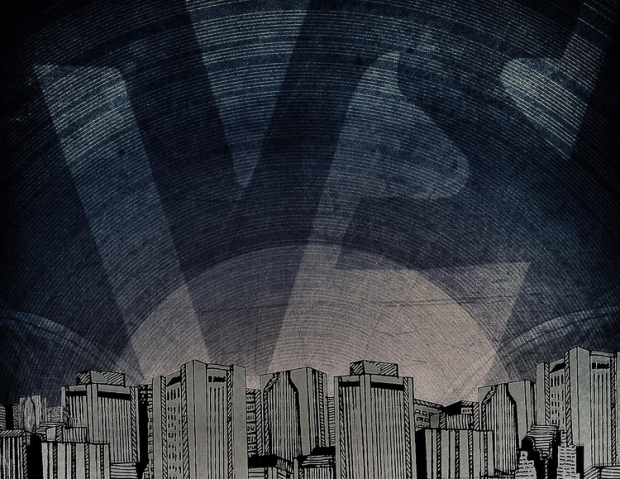 We're going to put VS into Comixology too, as they sell your comics through lots of different places (including Newsstand). They don't charge anything, but take 50% of your sales. That's fairly decent considering all they do, and lots of people get their comics from there, but is still quite a hefty chunk to give away. And if they sell an issue through Newsstand, then Apple takes 30% first, then Comixology takes 50% of the rest. So when we do go onto Comixology, there'll have be a price increase to £3 per issue – but the PDFs on our site will remain the same price, at £2.
The best part of all this is making comics with a great group of talented people. I'm doing an ongoing series called Day and Night, which is about what happens when a group of office workers stumble across the last surviving nest of vampires. They're proper, nasty, old-school vampires who rip people to pieces. They'd slaughter your entire family just to get to you – or just for a laugh. The art, by Patrick Walsh, is wonderful, I'm so lucky he's bringing it to life. Colours, by Nathan Ashworth, are rich and bloody. And Mike Stock has devised a really cool letter format to differentiate between humans and vampires.
Mike's story is Eponymous, a cool new take on the idea of what a superhero is, with stunning artwork. We also have a gorgeous tale called Swan Song (in issues 1-3), and a demented romp with a drunken alien fish thing called Tabby and Trout. There's loads more to come, too, from some exciting creators – like Adam Christopher, Chuck Wendig, Gordon Rennie, Emma Beeby. Because we're purely digital, we don't have to worry about page counts, we can have long or short guest slots, and schedule new stories whenever we want to. It just feels like having pure, creative fun with a bunch of clever people.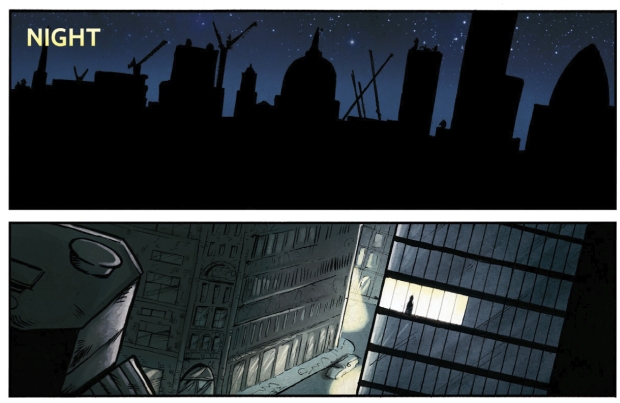 So in the interests of spreading the word, please do check it out, we've all worked really hard on it, and are really proud of it. There's a "free" taster issue available now (we wanted to keep it on our online shop, and you have to have a minimum price, so it's a penny, which is almost free), with samples from the first few issues. If you like the look of it, each issue is £2 (for over 30 pages of comics), it's not region locked, there's no DRM, we want everyone to be able to read it and use it on whatever device they like. All profits are shared with the people who make it, so you won't be propping up some evil corporation, you'll just be feeding writers and artists gin. Trust me, you don't want to see them when there's no gin.
It is possible to make and launch an indie comic, even in a busy market. You just have to find good people, and take advantage of all the free and cheap stuff out there. Like filmmaking, the technology is now at a level where anyone can join in. That's good, because anyone can make a film or a comic, but bad, because… anyone can make a film or a comic. You'll have lots of competition, and it'll be hard for readers to find the good stuff among the bad. If you tell good stories, people will find you.
But whatever you do, just make something. It's fun.
Find out more and buy issues of VS from the VS Comics website, here. 
Follow our Twitter feed for faster news and bad jokes right here. And be our Facebook chum here.