News
How Involved Was The Hate U Give Author Angie Thomas in the Film Adaptation?
The Hate U Give author Angie Thomas was at this week's BookExpo chatting about the film adaptation of her bestselling book.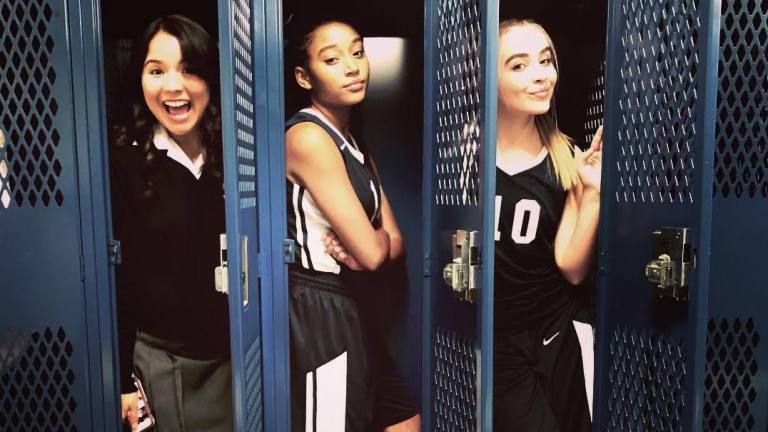 The Hate U Give is one of the most successful young adult novels of the past year. The story of a 16-year-old black girl named Starr Carter who sees her childhood best friend gunned down by the cops has struck a chord with young people and adults alike who are finally starting to see more diverse protagonists and stories that better represent the America we live in.
The novel is getting a feature film adaptation starring Amandla Stenberg, with George Tillman Jr. (The Longest Ride) in the director's chair and a script from Audrey Wells (Under the Tuscan Sun). Set to come out in October, the film recently wrapped production and the book's author. Angie Thomas was in attendance at this week's BookExpo in New York City where she spoke about her involvement in the making of the film.
"I was consulted a lot," said Thomas during a BookExpo panel on book-to-film adaptations. "I have to say that the director, especially, he consulted me a lot. He still consults me a lot during post-production. He calls me just about every week about stuff. And, for me, that's an honor because it shows that he respects the source material and the source that is came from."
Thomas noted that this isn't always the case when it comes to book-to-film adaptations.
"I always tell the readers: I didn't make decisions, but they did consult me and they talked to me and they asked for my input," said Thomas. "And, for me, that's a big thing because, sometimes, when books are made into movies, authors are left out of the conversation and I can't say that that's what happened to me."
Thomas spent several weeks on the set of The Hate U Give film adaptation, which filmed in and around Atlanta. Giving an example of the kind of input she had as a creator visiting the set, Thomas told a story about noticing a photo of Starr's boyfriend on the wall in Starr's bedroom set. Those who have read the book know that Starr's father doesn't know about Starr's boyfriend, so it's not very likely she would have a picture of her boyfriend on the wall.
"And they took that and they were like, 'You're right,'" said Thomas. "And readers would notice that. That's the thing about, especially young adult readers, they would notice that picture on the wall and they would say, 'No, it shouldn't be there.' And who are they gonna come at? Me. So they took it down. It was sometimes the small things like that where I was consulted and then, too, on the larger things. So, I was very involved with the project and I'm happy with how it turned out."
The Hate U Give hits theaters on October 19th. For more information on the movie, check out our news hub. Angie Thomas' next novel, On the Come Up, will be released in 2019.