News
Her Body & Other Parties to Get Anthology Series Adaptation
A screen adaptation of Maria Machado's collection of queer, feminist short stories is in development at Imagine Television.
We're living in a cultural moment of both anthology series and the increased visibility of the horrors of being a woman (hopefully, the latter lasts longer than a moment), so it makes perfect sense that Maria Machado's National Book Award-nominated Her Body and Other Parties is getting Hollywood development.
According to Vulture, Imagine Television has won the rights to develop the short story collection after a competitive pitching process from various producers, writers, and directors. Writer Gina Welch (Feud, The Terror) is attached to adapt the stories into their screen anthology form, billed as a kind of feminist Black Mirror.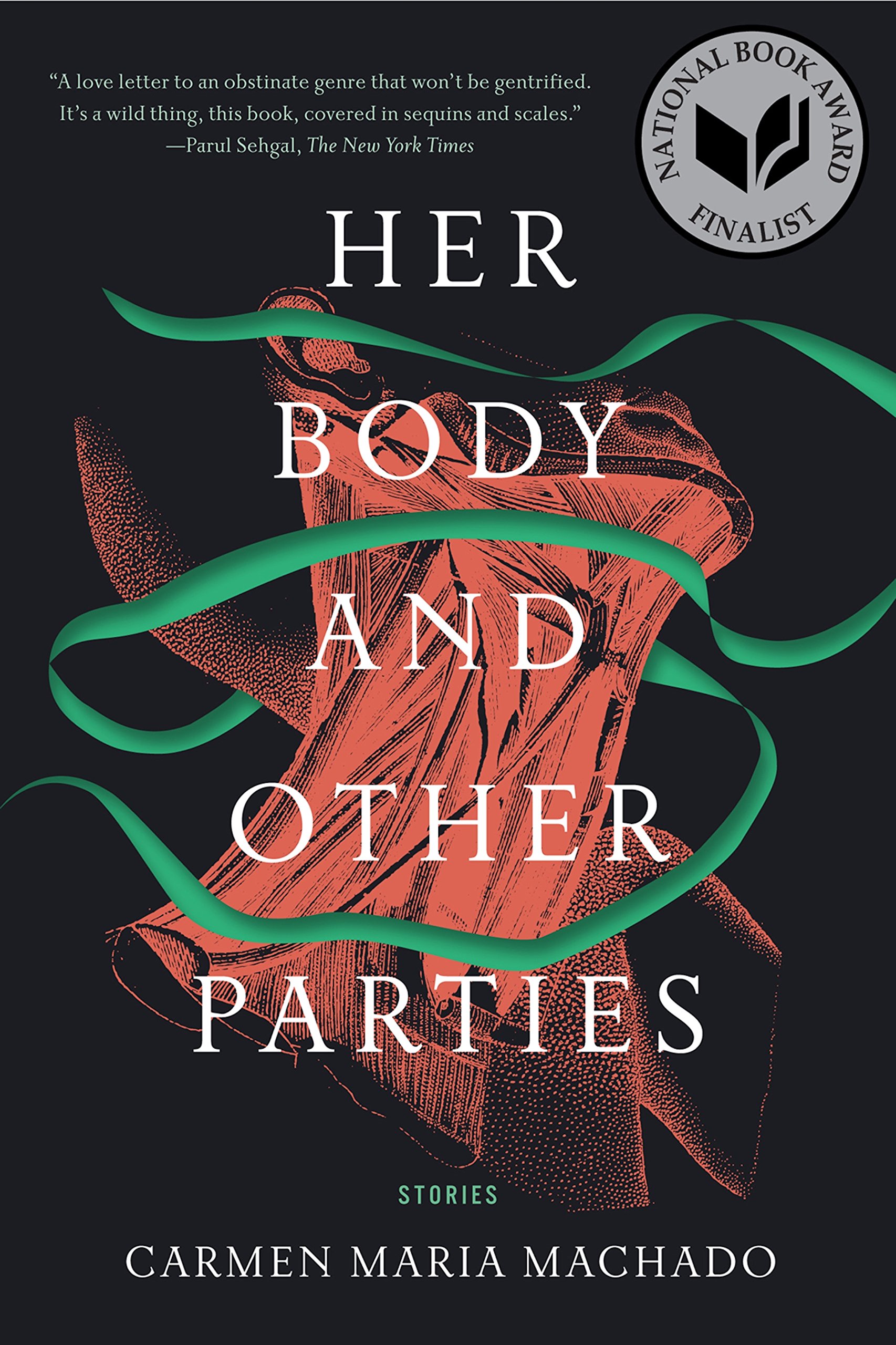 Here is the book's official synopsis from publisher Gray Wolf Press:
In Her Body and Other Parties, Carmen Maria Machado blithely demolishes the arbitrary borders between psychological realism and science fiction, comedy and horror, fantasy and fabulism. While her work has earned her comparisons to Karen Russell and Kelly Link, she has a voice that is all her own. In this electric and provocative debut, Machado bends genre to shape startling narratives that map the realities of women's lives and the violence visited upon their bodies.

A wife refuses her husband's entreaties to remove the green ribbon from around her neck. A woman recounts her sexual encounters as a plague slowly consumes humanity. A salesclerk in a mall makes a horrifying discovery within the seams of the store's prom dresses. One woman's surgery-induced weight loss results in an unwanted houseguest. And in the bravura novella 'Especially Heinous,' Machado reimagines every episode of Law & Order: Special Victims Unit, a show we naively assumed had shown it all, generating a phantasmagoric police procedural full of doppelgängers, ghosts, and girls-with-bells-for-eyes.

Earthy and otherworldly, antic and sexy, queer and caustic, comic and deadly serious, Her Body and Other Parties swings from horrific violence to the most exquisite sentiment. In their explosive originality, these stories enlarge the possibilities of contemporary fiction.
Her Body and Other Parties "capture[s] the intense, unspoken psychology of inhabiting a woman's body today," president of Imagine Television Samie Kim Falvey told Vulture, adding that the anthology series will "undoubtedly be a force in the conversation about gender."