News
George R.R. Martin to Finish The Winds of Winter in 2015, Releases Sansa Stark Chapter
George R.R. Martin intends to publish The Winds of Winter before Game of Thrones Season 6, and he has released a chapter in the meantime.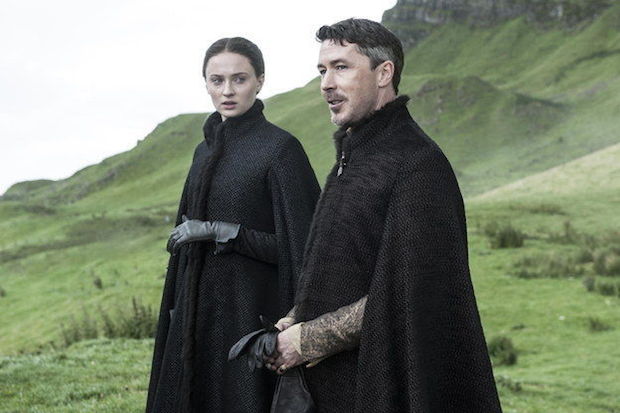 Fans were gracefully let down just a few weeks after New Year by HarperCollins when the publisher announced that The Winds of Winter would not be blowing onto bookshelves in 2015. The long awaited sixth novel in George R.R. Martin's epic "A Song of Ice and Fire" book series, which also serves as the basis for Game of Thrones, has been anticipated since the 2011 publication of A Dance with Dragons. Yet, with still no book in sight, fans have become resigned to HBO's Game of Thrones overtaking the narrative pace of Martin's novels. Well, apparently, it just might not be happening in 2016 at least…
Martin revealed to Entertainment Weekly that he has every intention of finishing the sixth novel by the end of the year, and have it published before Game of Thrones passes the majority of narratives in a year from now. And as Martin timed this with the online sample of an entire Sansa Stark POV chapter from The Winds of Winter, this seems like a good omen.
Martin says completing the sixth book before Game of Thrones season six has "been important to me all along." He adds, "I wish it was out now. Maybe I'm being overly optimistic about how quickly I can finish. But I canceled two convention appearances, I'm turning down a lot more interviews—anything I can do to clear my decks and get this done."
In relation, Martin has published on his blog an entire chapter about Sansa Stark or "Alayne Stone" as she navigates her way around the Vale, using Lord Petyr Baelish's teachings to finally manipulate men and carving out her own bit of power in the Westerosi hierarchy.
This is also curious as it was released around the same time that Martin promised he had just realized an entirely new twist to a character's storyline that he had not previously considered. He also says it is a direction that Game of Thrones will not be able to follow him on, as showrunners David Benioff and D.B. Weiss have gone a different way with this character. And considering what we know about Sansa Stark's storyline from season five, it should be worth pointing out that she is far and gone from the Vale at this point in the TV series.
Of course, even if The Winds of Winter does come in 2016, it will not mean A Dream of Spring can come before the series likely ends with its seventh or eighth season. But in the meantime, you can read everything we know about Game of Thrones season five right now.
The Winds of Winter will be available…someday, summer child.