News
Futuristic Robin Hood Movie Gets A Director With a Visual Effects Background
Another day, another Robin Hood adaptation.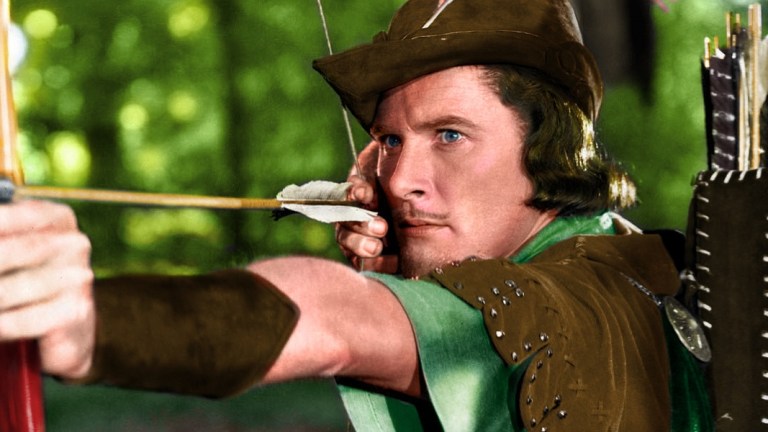 The "futuristic Robin Hood" project in development at The Hollywood Gang, the production house headed by 300and Immortalsproducer Gianni Nunnari, just got a director. The film will be helmed by visual effects supervisor Hasraf Dulull, who is currently on post-production on his debut feature, Void.
One of several Robin Hood projects in various stages of development, Robin Hood 2058, described as a Robin Hood reimagining, is said to be set in a "dystopian London with a rogue MI5 agent on a mission to avenge injustice," according to The Hollywood Reporter.
Previously, Hulull has worked as a visual effects producer on a number of British period TV shows — from Poldarkto the well-received The Living and the Dead horror that just wrapped on BBC. Hulull particularly impressed Nunnari with his shorts, including science fiction thriller Syncwhich could have some themes, visuals, and settings in common with Robin Hood 2058's dystopic vision of the future.
According to The Hollywood Reporter, Nunnari admires Dulull's "grounded realistic approach to the world depicting technology and people in a not too distant dystopian London." 
Elsewhere in the pre-production process, Tony Lee is writing the script for the adaptation. With a working title of Robin Hood 2058, one can only imagine how loosely this adaptation might be based on the original tale of Robin Hood, Sherwood, and his Merry Men. However, Lee does seem a good man for the job, having written a Robin Hood-themed graphic novel aimed at young adults called Outlaw: The Legend of Robin Hood.
Lee is best known for his background in comics, having worked on such titles as X-Men Unlimited, Doctor Who, Superboy, Starship Troopers,and Battlestar Galactica: Starbuck.He has only recently gotten into the screenwriting game, with a few projects currently in development.
As previously mentioned, Robin Hood 2058is one of several Robin Hood projects underway in Hollywood. Robin Hood: Originsfrom Lionsgate, starring Taron Egerton of Kingsmanfame, seems to be the furthest along (though its shoot was pushed back so Egerton could film Kingsman 2), but Sony, Disney, and Warner Bros. all have Robin Hood-inspired projects in development. It is still unclear how many of them will be set in 2058.