News
From A Buick 8: Movie Adaption of Stephen King Novel in Development
From a Buick 8, Stephen King's other haunted car novel, is set to become a movie from the writer/director of The Boy.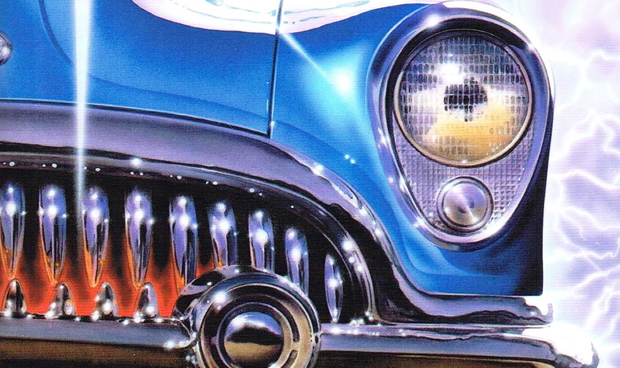 With another day comes the development of another Stephen King adaptation. Indeed, the entertainment industry's Kingaissance keeps chugging along, with the latest offering taking the form of From a Buick 8, a King novel that revisits a haunted trope from one of his classic offerings.
Studio Hyde Park Entertainment has optioned King's 2002 novel, From a Buick 8, setting William Brent Bell to write and direct the film adaptation, reports Deadline. Bell comes into the project off the 2016 twist-brandishing horror film, The Boy, which starred The Walking Dead's Lauren Cohan. He's previously written/directed horror films Wer, The Devil Inside, Stay Alive and Sparkle and Charm.
From a Buick 8 – which derives its title from the 1965 Bob Dylan B-Side "From a Buick 6" – is thematically similar to King's Christine, his 1983 novel that was adapted that same year with director John Carpenter's movie about a possessed 1958 Plymouth Fury.
By contrast, this supernatural tale is recalled in a ghost story-style flashback narrative. The story, set in Western Pennsylvania, centers on Ned Wilcox, whose state trooper father was killed years earlier while answering a call about an abandoned 1953 Buick Roadmaster. However, when the now-adult Ned discovers said Buick kept hidden in the barracks of his father's Troop D, a mystery begins to unfold about the car's connection to his death and, eventually, an intrusion into another dimension.
Read the Den of Geek SDCC 2018 Special Edition Magazine Here!
The From a Buick 8 movie is, as previously implied, only the latest in an vast array of developing Stephen King-adapted film and television projects. It joins upcoming film such as It: Chapter 2, the Pet Sematary remake, The Shining sequel Doctor Sleep, The Tommyknockers, The Talisman, The Stand remake, as well as television offerings like Castle Rock and The Outsider. Indeed, it's at a point where listing everything that's in development would be awkward.
We will keep you updated on the From a Buick 8 movie project as things develop!