News
Fraggle Rock Returns!
A new Fraggle Rock miniseries is coming, just in time for the franchise's 35th anniversary.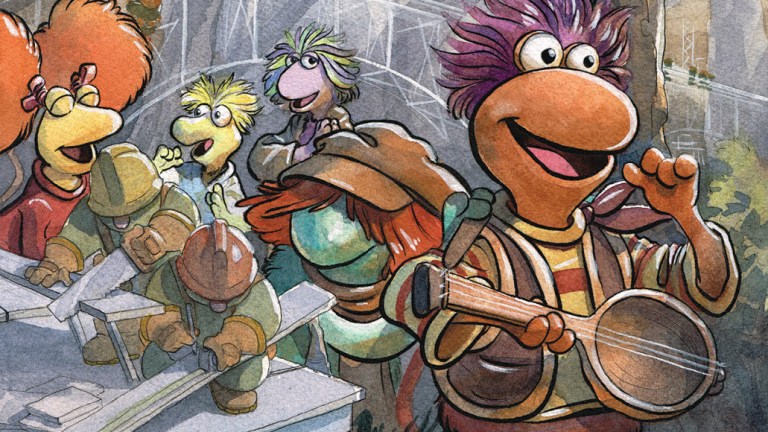 Are you ready to dance your cares away again?
As impossible as it may be to believe, it's been 35 years since Jim Henson's Fraggle Rock first debuted on HBO. In case you weren't around back then, it's important to remember that the series felt risky at the time due to how it starred all-new characters, even as The Muppets were still enjoying massive worldwide success. (Not to mention how HBO and cable television weren't nearly as ubiquitous in the 1980s as they are today, potentially limiting the show's exposure to the type of success it could potentially have were it to be broadcast on NBC, CBS, or ABC).
And while Gobo, Mokey, Wembley, Boober, and Red never had the massive and immediate recognition as Kermit and Miss Piggy, their show was popular enough to run five seasons and 96 episodes — and that's not even getting into how their appearance in 1987's A Muppet Family Christmas united the Hensonverse.
Over the decades, the show's reputation has continued to grow due to how Fraggle Rock refused to talk down to its young viewers. It was just as smart and silly as Sesame Street, and educational as well, albeit in a much more subtle way. Today it is remembered — as is the animated spin-off it spawned — as programming that is representative of the unique entertainment magic that Henson left behind after his untimely death in 1990.
Like many of Henson's projects, Fraggle Rock made the leap to the comics pages, first as one of the flagship titles in Marvel's Star Comics line of books geared towards younger readers, and more recently through BOOM! Studios' Archaia Entertainment imprint. With the 35th anniversary of Fraggle Rock now underway, BOOM! has just announced plans to once again immerse readers in the fun and excitement of the Land of the Gorgs with a new four-issue mini series. Printed in a deluxe 8″ x 8″ format, these new comics will each showcase a stand-alone story featuring the franchise's most-loved characters. Hitting stores in May, the debut issue features a new Mokey-centric tale written and illustrated by Jared Cullum. (Jake Myler will provide a variant cover). Take a look: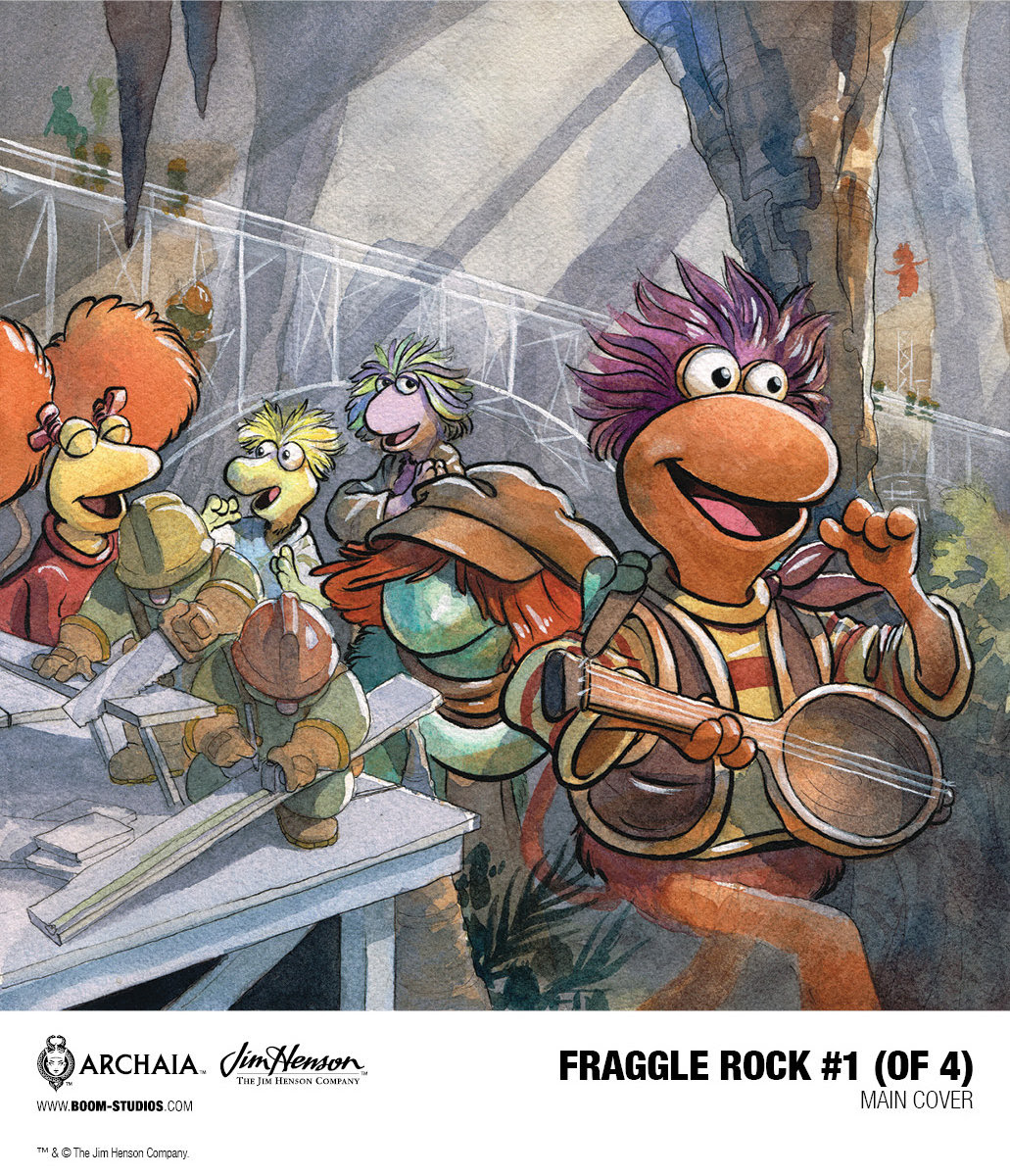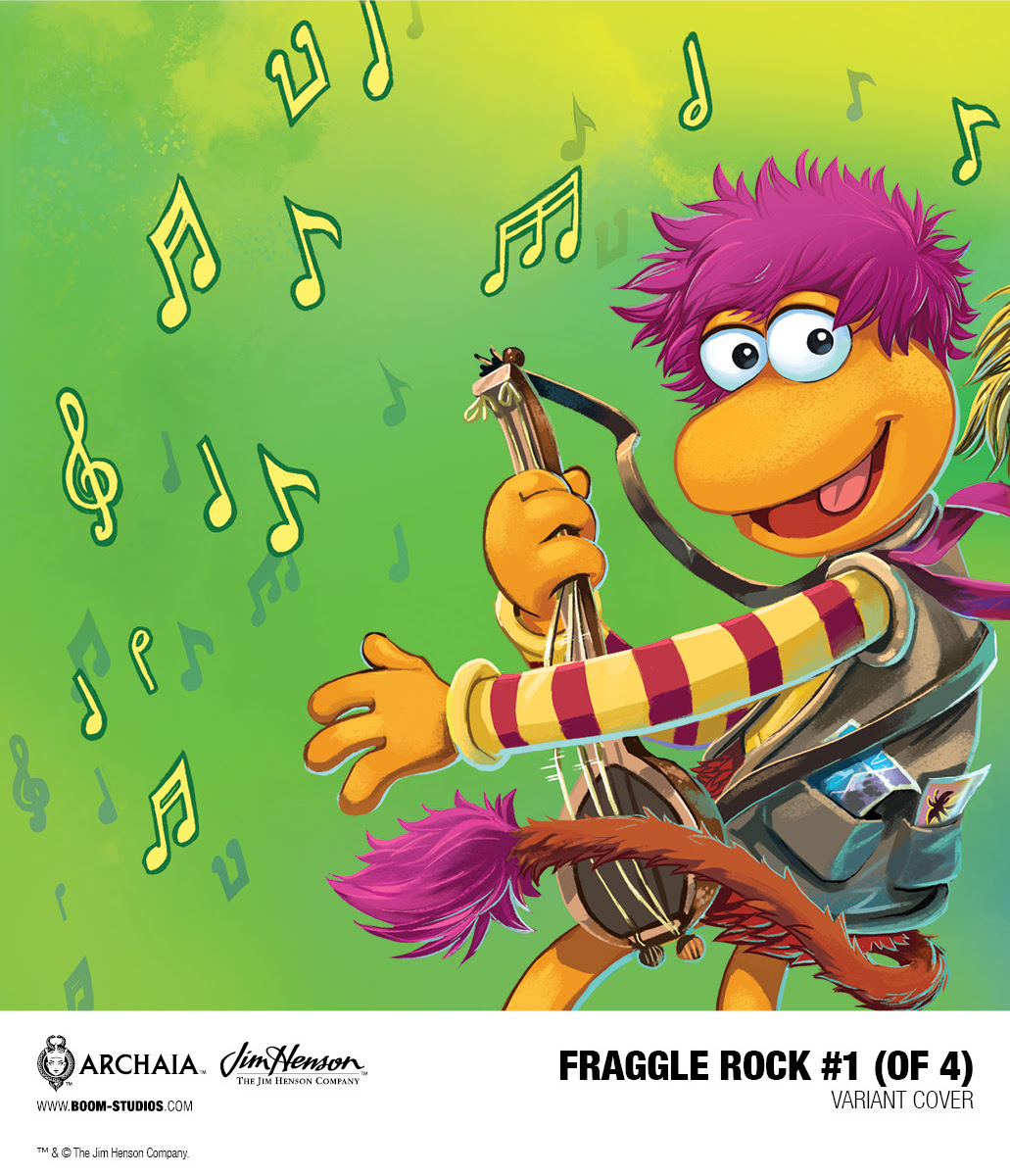 Discussing his work on the first issue, Cullum sums up his thoughts on why Fraggle Rock continues to endure:
"Fraggle Rock was an exceptionally unique show where the characters were never 2-dimensional. They have authentic feelings, character flaws, and learned, as we do in life, through stumbling to the right decision in a very immersive and connective way," said Jared Cullum. "It will always resonate with our hearts."
Seeing how Fraggle Rock is an escape where you can save your "worries for another day," visiting there is always a welcome thing — in comics, on screen, or both. We're excited about this.