News
Fifty Shades Author E.L. James Announces Next Book
The next book from Fifty Shades author E.L. James will be a contemporary romance called The Mister.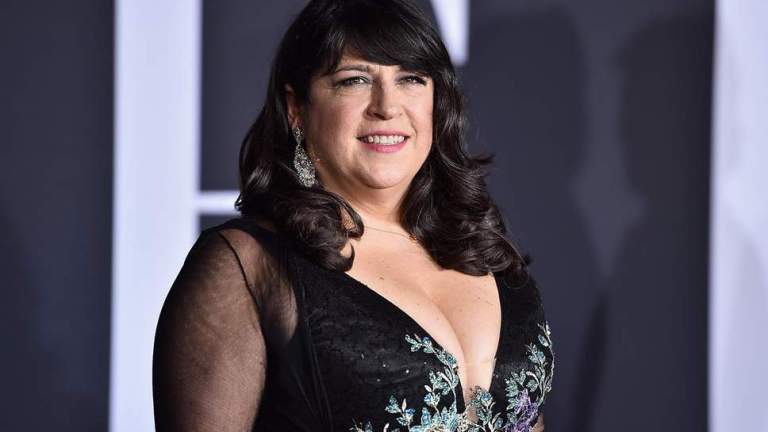 The Fifty Shades of Greytrilogy has sold over 125 million copies around the world, and launched a movie series adaptation that has made $1.3 billion at the global box office. So you better believe it's big news when Fifty Shades author E.L. James announced earlier today on the Today show (via The Wrap) what her next book project will be…
The novel will be called The Mister, and it will be a contemporary romance set in London, Cornwall, and Eastern Europe—all very romantic places, in some sense of that word. The Mister will follow aristocratic gentleman Maxim Trevelyan (great name) and the "mysterious, talented, and beautiful Alessia Demachi." Alessia has just arrived in London with very little to her name and a dangerous past. 
Further reading: Fifty Shades of Grey Movie Review
Reading that description, I straight-up forgot this is a contemporary novel, but James reminds us that it is in the following statement:
I'm so excited to finally get this passionate new romance out into the world. It's a Cinderella story for the twenty-first century. Maxim and Alessia have led me on a fascinating journey and I hope that my readers will be swept away by their thrilling and sensual tale, just as I was while writing, and that, like me, they fall in love with them.
Further reading: Fifty Shades Darker Movie Review
It sounds like fans of the Fifty Shades series—and, as previously mentioned, there are many—which follows college graduate Anastasia Steele as she embarks on a romantic and sexual relationship with business magnate Christian Grey will be into this story as well. It has many of the same themes: contemporary romance, young protagonists (one of whom has a mysterious past), and an imbalance of power.  
Fifty Shades was adapted from a Twilight fanfiction called Master of the Universe, which James wrote under the online name Snowqueens Icedragon. It will be interesting to see if The Mister rises to the same level of popularity as the Fifty Shades trilogy.
Further reading: Fifty Shades Freed Movie Review
The Mister hits bookstores on April 16.
Kayti Burt is a staff editor covering books, TV, movies, and fan culture at Den of Geek. Read more of her work here or follow her on Twitter @kaytiburt.