News
Fear Street: Cast and Details on R.L. Stine Film Trilogy Adapations
Are you ready to return to Shadyside, Ohio? A film trilogy based on R.L. Stine's Fear Street books is in the works.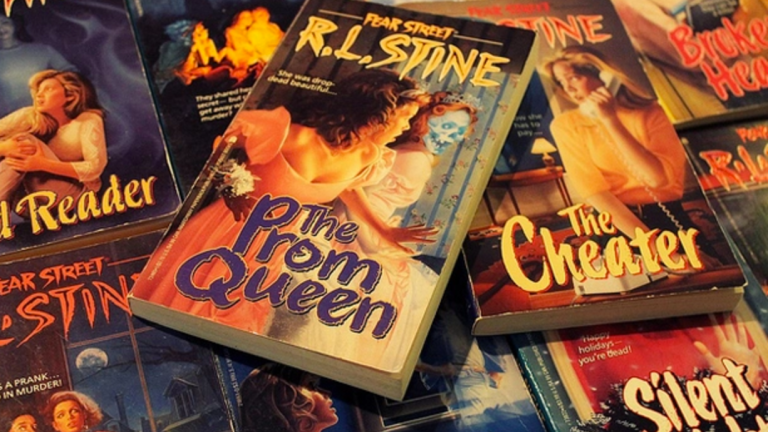 Goosebumps made you want to keep the nightlight on into the wee hours of the night. However, R.L. Stine's other book series, Fear Street, was pure evil. Teenagers devoured it. The Prom Queen, The Cheater, The Best Friend. Fear Street could be any Main Street U.S.A, and that's what helped the book series become a best-selling sensation. With the popularity of the 2015 Goosebumps movie, it was only a matter of time before the Hollywood Machine, the big bad thing that goes bump in the night, scooped it up Stine's other popular series for a big screen adaptation.
Leigh Janiak (Scream: The TV Series, Outcast) was brought onboard to write and direct the trilogy of Fear Street film adaptations.
Fear Street Cast
Fear Street has just added a duo of newcomers to its cast, reports Deadline.
Emily Rudd will board the second film to play the younger sister – name not provided – to Sadie Sink's character. Rudd – who bears no relation to Avengers: Endgame's Paul Rudd – is just getting started in the acting game, having recently fielded TV appearances on shows such as abandoned TV pilot Olive Forever (on which she starred), Amazon shows The Romanoffs and Philip K. Dick's Electric Dreams, along with Lifetime TV movie Sea Change.
McCabe Slye has been cast for two distinct roles in the film trilogy. In the second film, he will play Bobby Slater, described as "a Springsteen-ish burnout who works at a summer camp." His role in the 1666-set third film will be Mad Thomas, "a creepy town drunk who stokes the town's hysteria." Slye, a newcomer himself, has a short CV, which notably picked up after an appearance in the late-2018 Nicole Kidman-headlined crime thriller, Destroyer, along with a recurring role on NBC series Rise, coming off a feature debut in 2018 drama The Miseducation of Cameron Post.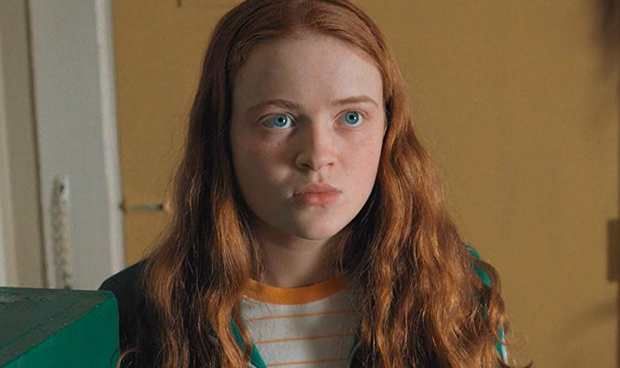 Sadie Sink, co-star of Stranger Things, recently became a high-profile acquisition for the Fear Street films, reported Deadline. While no details were revealed about her character, she will reportedly appear in the second film in the planned R.L. Stine adaptation trilogy.
Teen actress Sink joined Netflix's Stranger Things in its second season and returns for its upcoming third frame. Having made her onscreen debut in a 2013 episode of FX's The Americans, she moved on to a TV run on NBC's short-lived thriller series, American Odyssey, and films such as Chuck and The Glass Castle. However, a 2016 guest spot in an episode of Netflix's Unbreakable Kimmy Schmidt would serve as her first role for the streaming giant.  
The rest of the cast of Fear Street consists of the following:
Ashley Zukerman (Succession), Kiana Madeira (Sacred Lied), Benjamin Flores Jr. (Game Shakers), Fred Hechinger (Vox Lux), Jeremy Ford (The Ghost and the Whale), Olivia Welch (Modern Family) and a debuting Julia Rehwald (Panic).
Fear Street Details
Stine wrote the Fear Street series from 1989 until 1999, including several spinoffs. In 2005, he revived Fear Street for a three-part miniseries.
Fear Street's murder mysteries – set in the fictional town of Shayside, Ohio – were often darker than Goosebumps and played to an older audience.
20th Century Fox and Chernin Entertainment hired Leigh Janiak to direct and oversee what could be a Fear Street film franchise. Tracking Board originally reported back in July 2017 that Fox was "reportedly considering making Fear Street a trilogy that would be shot and released back-to-back-to-back. Janiak will be overseeing the three films' scripts, with Kyle Killen writing the first film, Zak Olkewicz the second and Silka Luisa the third."
While Janiak occupied the helm for episodes of MTV's Scream: The TV Series and one episode of Starz's Outcast, her directorial tenure on Fear Street will serve as her first theatrically-released feature work since her debut with the 2014 film, Honeymoon. She's also directing an upcoming Amazon TV movie, titled Panic, which adapts the 2014 book of the same name by Lauren Oliver.
We'll keep you posted on the status of the Fear Street films. Don't wait up…
Joseph Baxter is a contributor for Den of Geek and Syfy Wire. You can find his work here. Follow him on Twitter @josbaxter.