News
Exclusive Excerpt: The Monster Baru Cormorant by Seth Dickinson
The much-anticipated follow-up to Seth Dickinson's The Traitor Baru Cormorant is out next week, and we have an exclusive sneak peek.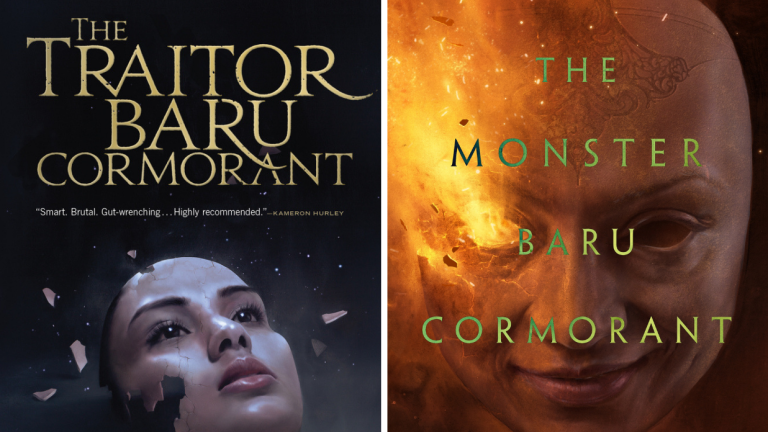 Seth Dickinson's geopolitical fantasy The Traitor Baru Cormorant was one of the best books of 2015. A morally-complex tale of what it can cost to take down an empire from the inside, it told the story of Baru Cormorant, a girl and then woman who will pay any price to liberate her people from the Empire of the Masks. 
Join the Den of Geek Book Club!
By the end of the epically tragic first book, Baru has paid a very heavy price indeed in her quest for vengeance. In the Dickinson's much-anticipated follow-up, The Monster Baru Cormorant, our protagonist is now the cryptarch Agonist, a secret lord to the empire where she works from the inside to trigger a war that could bring down the Masquerade once and for all.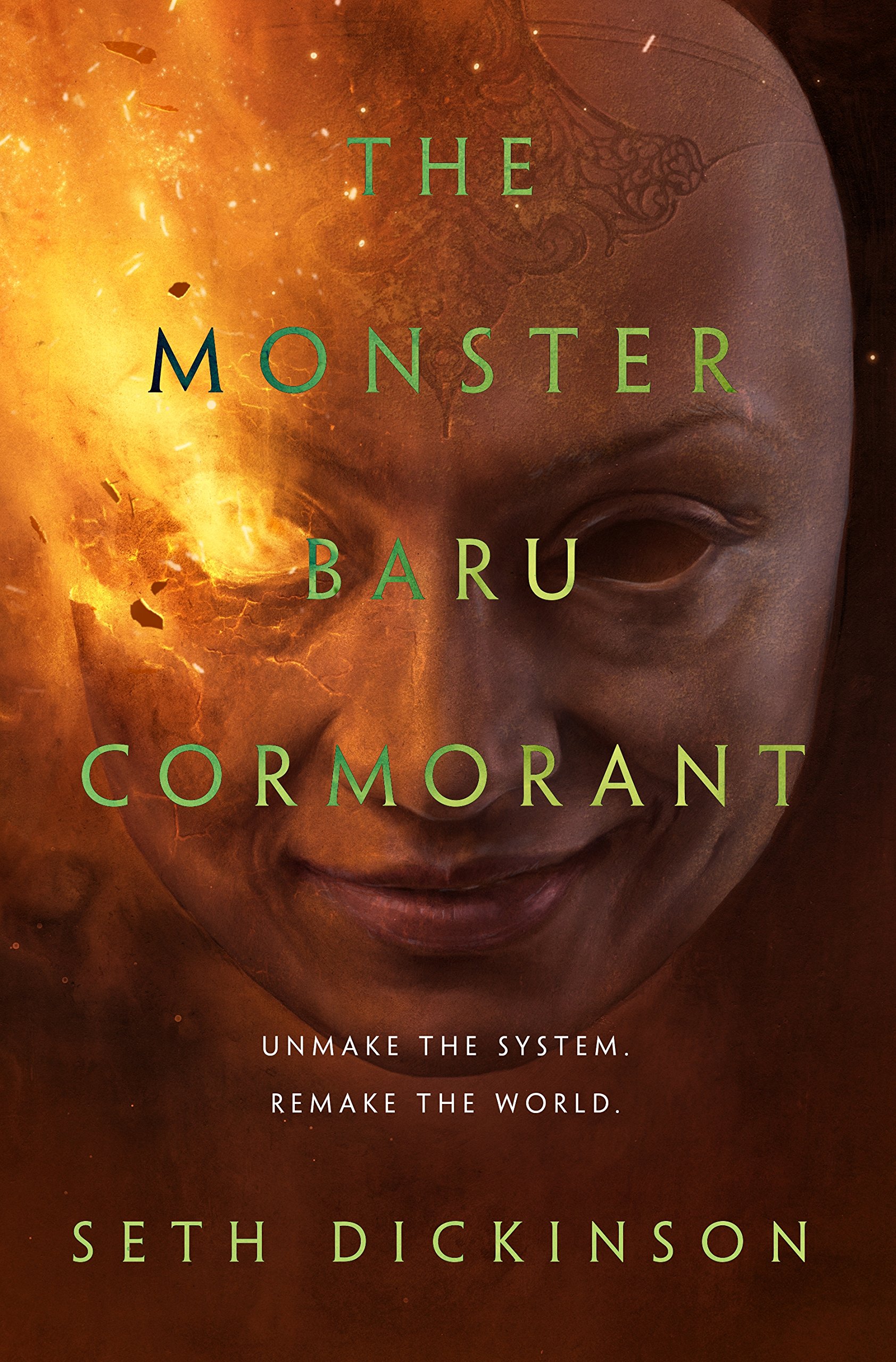 While centered around Baru, The Monster Baru Cormorant is told in many POVs. Here's an exclusive excerpt from one of them…
[He] kicked the treadle too hard and the grindstone's crankshaft threw a gear. The bad gear jammed against its mate and the shaft bucked straight upward, slamming the grindstone into the mirror and shattering it right down the center. [He] had destroyed his telescope.

"No," [he] said, "no no, that didn't happen," and he squeezed his eyes shut and tried to worm through the walls of the world into some other place where he hadn't broken his mirror. His foot hurt. The broken things in his hands. This priceless, flawless, unbelievably pure glass disc, glistening with the oil he used to soak up glass dust, the disc he'd been grinding for months for his new catoptric telescope.

The mighty cryptarch Apparitor had been thinking about Baru and he'd kicked too hard.
Gah, it's so good.
For those who read The Traitor Baru Cormorant, but are a little fuzzy on some of the finer details of the plot, Dickinson has written a handy catch-up guide over at Tor.com featuring everything you need to remember heading into the sequel.
The Monster Baru Cormorant is out on October 30th. You can pre-order right now via Macmillan, Amazon, or your local independent bookstore. While you wait, read our interview with Seth Dickinson.
Kayti Burt is a staff editor covering books, TV, movies, and fan culture at Den of Geek. Read more of her work here or follow her on Twitter @kaytiburt.
Read and download the Den of Geek NYCC 2018 Special Edition Magazine right here!