News
Exclusive Cover Reveal: Wings of Fire — The Poison Jungle
"The Poison Jungle," the thirteenth book in the Wings of Fire series, is set to hit bookshelves in July.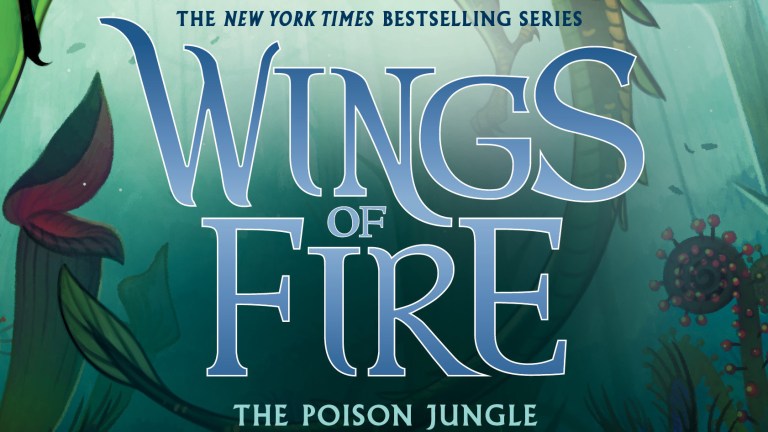 Middle grade books don't get talked about nearly enough in our corner of the internet, which is a shame because there is some amazing fantasy storytelling happening in the pages of these books written for kids. One such example is Wings of Fire, an ongoing series of fantasy novels about the fictional, dragon-inhabited continents of Pyrrhia and Pantala.
Written by Tui T. Sutherland and told over the course of three, five-book arcs (we're currently anticipating book thirteen), the Wings of Fire series is proof that just because something is written for a younger audience, doesn't mean it can't be epic in scope.
Wings of Fire is set in a world where seven dragon tribes have been at war for generations, fighting over a lost, ancient treasure. Enter the Talons of Peace, a movement committed to ending the fighting. Their plan relies on the fulfillment of a prophecy telling of a great sacrifice. To fulfill this prophecy, five dragonets are raised, against their will, to end the terrible war.
Each of the Wings of Fire books is told from a different character's perspective, and follows the quests of the young dragons as they work to fulfill prophecies. Pretty epic, right?
Next in the series, we have The Poison Jungle, which is set to hit bookshelves on July 30, 2019. We're lucky enough to have an exclusive first look at the cover for the much-anticipated installment, as well as a look at the synopsis. Check out the gorgeous cover for The Poison Jungle…
And here's the official synopsis, which teases the discovery of brand new tribes of dragons:
The #1 New York Times bestselling Wings of Fire series travels deeper into the dragon world than ever before—uncovering the LeafWing tribe, which everyone thought was extinct. Instead, these adaptive dragons are hidden in the treacherous Poison Jungle, plotting revenge against the HiveWings. Can a group of young dragonets prevent another war? Or will the continent of Pantala be torn apart forever?
The Poison Jungle is currently available for pre-order.
Find out more about the author behind Wings of Fire below…
About Tui T. Sutherland:
Tui T. Sutherland is the author of the New York Times and USA Today bestselling Wings of Fire series, the Menagerie trilogy, and the Pet Trouble series, as well as a contributing author to the bestselling Spirit Animals and Seekers series (as part of the Erin Hunter team). In 2009, she was a two-day champion on Jeopardy! She lives in Massachusetts with her wonderful husband, two awesome sons, and two very patient dogs. To learn more about Tui's books, visit her online at tuibooks.com.