News
Emma Roberts to Star in Supernatural Comedy Anya's Ghost
Comedy Anya's Ghost, based on a graphic novel, will star American Horror Story's Emma Roberts.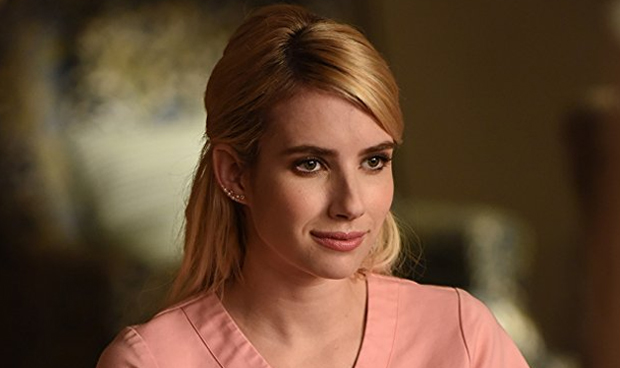 Anya's Ghost, the acclaimed 2011 graphic novel by Russian cartoonist Vera Brosgol, is getting a film adaptation, with Emma Roberts now set as its star. The story will mix the relatable trope of an alienated teen's troubles fitting in at her school with a supernatural mystery.
Emma Roberts will headline Anya's Ghost, reports Deadline, playing young protagonist Anya. The graphic novel depicts Anya as a Russian refugee – settled in New England with her mother and brother – who's a social outcast at the private school she attends. However, while skipping school, Anya discovers the century-old remains of a young girl, named Emily, whose ghost appears to her and wishes to become friends. Consequently, a bit of quid pro quo is struck when the ghostly Emily agrees to help Anya with her school troubles (grades, bullies, a boy she likes,) in exchange for finding out who murdered her all those years ago. However, as the friendship progresses, it becomes apparent that Emily might not be on the level with Anya.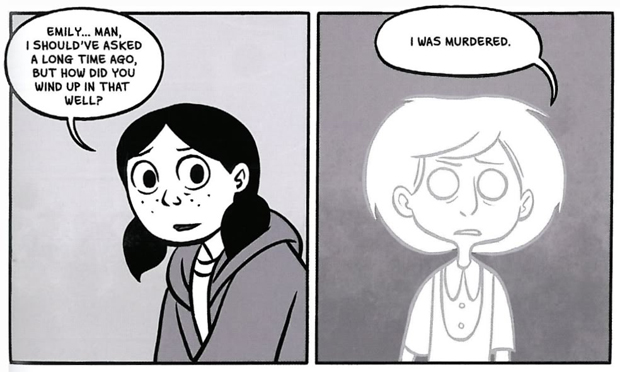 Vera Brosgol's source material graphic novel reaped plenty of awards in the immediate aftermath of its 2011 release, earning a Cybilis literary award in the YA category, a 2012 Harvey Award and a 2012 Eisner Award. A film adaptation seemed to be in the works back in 2015 when would-be It director Andy Muschietti – with sister and creative partner Barbara Muschietti – acquired the rights to Anya's Ghost, though they could not follow through with the project, since the opportunity to adapt the iconic Stephen King novel subsequently arrived.
Dan Mazer steps in as director for Anya's Ghost, coming off the 2016 Zach Efron/Robert De Niro comedy, Dirty Grandpa, and 2013 ensemble comedy I Give it A Year, with TV work on Dog Bites Man and Da Ali G Show. Here, Mazer works off a screenplay adapting Brosgol's graphic novel by Patrick Ness, who's known from the 2016 fantasy drama – and breakout project for Jurassic World: Fallen Kingdom director J.A. Bayona – A Monster Calls, as well as TV work on the 2016 one-and-done Doctor Who spinoff series, Class, and director Doug Liman's 2019-scheduled Tom Holland/Daisy Ridley sci-fi dystopian epic, Chaos Walking. Additional personnel include prolific genre producer Jeremy Bolt (the Resident Evil films) is producing through his Bolt Pictures, joined in the same capacity by Bullitt Entertainment's Benedict Carver (Winchester).
Emma Roberts comes into Anya's Ghost as no stranger to darker genre work, having appeared in multiple anthology iterations of television's American Horror Story, as well as Scream Queens (both for Ryan Murphy), with notable film appearances in the 2016 crime drama, Nerve, the 2013 comedy, Adult World, and the hit 2013 comedy, We're the Millers, with early career headlining roles banked in 2007's Nancy Drew and 2006's Aquamarine.
There's no word yet on when Anya's Ghost is expected to manifest.