News
Elizabeth Banks to Direct The Grace Year
The Grace Year is set to be published by Wednesday books in the fall.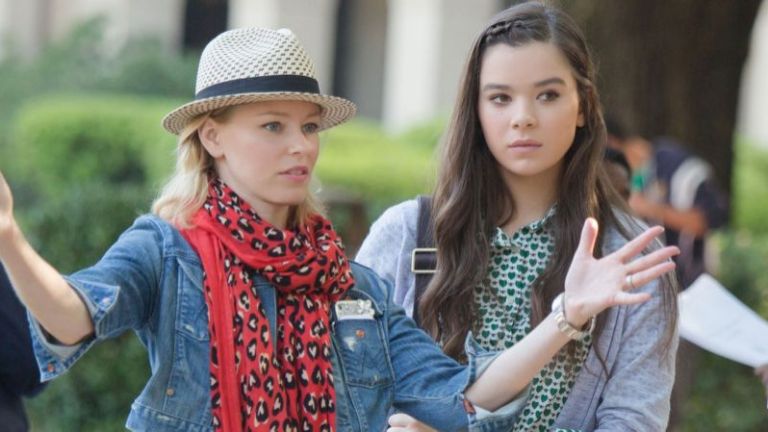 Elizabeth Banks is adding another credit to her directing filmography. According to Deadline, the actress, producer, and director has signed on to helm The Grace Year, an adaptation of the Kim Liggett novel set to be published next fall, for Universal.
The Grace Year, which is being published by Wednesday Books, is being touted by Macmillan "a speculative thriller in the vein of The Handmaid's Tale and The Power." (Sounds good to us. We loved The Power, and are eagerly awaiting the return of The Handmaid's Tale TV adaptation to Hulu.)
It tells the story of 16-year-old Tierney James who is preparing for her "grace year," the time when women are sent out of the village and into the woods to release their aphrodisiacal magic into the wild. The book "examines the complex and sometimes twisted relationships between girls, the women they eventually become, and the difficult decisions they make in-between."
Banks made her directorial debut with Pitch Perfect 2, and she wrote, directed, and starred as Bosley in the upcoming Charlie's Angels reboot, which sounds amazing.
Banks will produce The Grace Year alongside Max Handelman through their Brownstone Productions. Additionally, Bank and Handelman have adaptations of Paper Bag Princess and Red Queenin development, with Banks set to direct both.
There are so few female directors in Hollywood who gain access to even mid-sized projects. It's cool to see Banks translating her influence as a successful actress into other, behind-the-scenes gigs, including the most powerful one of all. I am following her directorial career with particular interest. 
Kayti Burt is a staff editor covering books, TV, movies, and fan culture at Den of Geek. Read more of her work here or follow her on Twitter @kaytiburt.