News
Dread Nation: Trailer Teases YA Post-Civil War Zombie World
In a world where the dead rose in Gettysburg, a young black woman trains to be a zombie killer.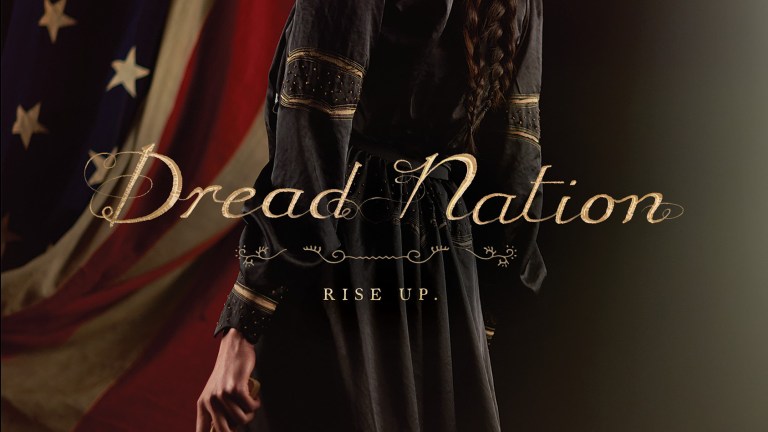 Dread Nation, the upcoming post-Civil War alternate history from Justina Ireland, is one of our most anticipated young adult books of 2018.
The young adult novel is about a world where the dead rose during the Battle of Gettysburg, forever changing the course of the Civil War and America itself.
Seventeen-year-old protagonist Jane McKeene is a young woman coming of age into an America where something called the Native and Negro Education Act dictates that certain children attend combat schools where they train to become soldiers in the fight against the undead.
Jane herself is training to be an Attendant, a bodyguard against zombies for the well-to-do, but it is a life she doesn't want. Before she can finish her training and return home to Kentucky, Jane is pulled into a conspiracy when families around Baltimore start going missing. Dun, dun, duhn.
Dread Nation comes out on April 3rd, and Balzer + Bray just released a book trailer setting the mood for the launch…
And here's the full synopsis for Dread Nation:
Jane McKeene was born two days before the dead began to walk the battlefields of Gettysburg, Pennsylvania—derailing the War Between the States and changing the nation forever.

In this new America, safety for all depends on the work of a few, and laws like the Native and Negro Education Act require certain children attend combat schools to learn to put down the dead.

But there are also opportunities—and Jane is studying to become an Attendant, trained in both weaponry and etiquette to protect the well-to-do. It's a chance for a better life for Negro girls like Jane. After all, not even being the daughter of a wealthy white Southern woman could save her from society's expectations.

But that's not a life Jane wants. Almost finished with her education at Miss Preston's School of Combat in Baltimore, Jane is set on returning to her Kentucky home and doesn't pay much mind to the politics of the eastern cities, with their talk of returning America to the glory of its days before the dead rose.

But when families around Baltimore County begin to go missing, Jane is caught in the middle of a conspiracy, one that finds her in a desperate fight for her life against some powerful enemies.

And the restless dead, it would seem, are the least of her problems.
Dread Nation is set for release from Balzer + Bray on April 3rd. Pre-Order Dread Nation on Amazon.