News
Discworld TV Show in the Works at BBC Studios
The Discworld series by Terry Pratchett spans 41 books and includes dozens of characters.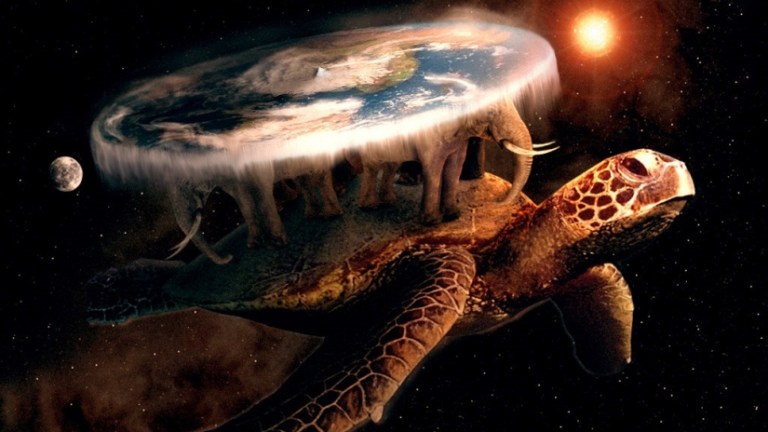 Talk about ambitious, but potentially infinitely-rewarding adaptation material. According to Deadline, BBC Studios is adapting Terry Pratchett's Discworld series alongside Narrativia, the production company founded by Pratchett before his death. Given that Pratchett's Discworld series spans 41 books and dozens of characters, this only gives us so much information about what this fantasy series might look like, but with mentions that this will be a "major international co-production," it sounds like there will be enough money behind this series to do it right.
The Discworld TV series will be in six parts, though this world has the potential to have many seasons and spin-offs. Deadline reports that the series has a working title of The Watch, which is not only very Game of Thrones-y, but also implies that the series might be set in the city of Ankh-Morpork, where the City Watch works. For those unfamiliar, Discworld is a fictional flat-disc world that rests on the backs of four elephants who stand on the back of a giant turtle called Great A'Tuin. Ankh-Morpork is the world's principal city-state and was the location of a previous TV adaptation attempt.
Ankh-Morpork's City Watch is run by a working class cop character named Sam Vimes who fights against dragons to keep the city-state safe as it undergoes its own industrial revolution of sorts. Other characters on the force include werewolves, trolls, and zombies, so obviously this TV show would be awesome.
Narrativia and BBC Studios currently have another Pratchett TV adaptation in the works: Good Omens, starring David Tennant and Michael Sheen. Co-author Neil Gaiman is showrunning, and the production is currently filming in South Africa and the U.K.
More news on the Discworld TV show as we hear it.