Features
Den of Geek's Best Fiction Books of 2017
Here are 15 fiction books that mattered to Den of Geek writers in 2017...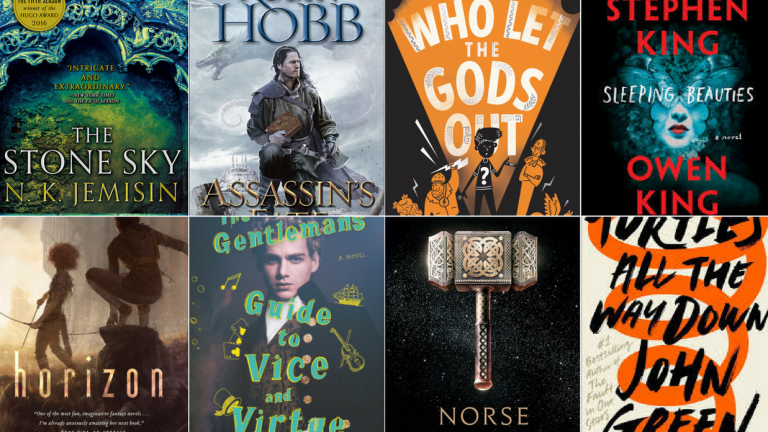 As we leave the culturally-chaotic 2017 behind, Den of Geek writers are taking a moment to reflect on which books meant the most to us in the past year.
As with all "best of" lists, the criteria is somewhat subjective, while also representing a certain objective quality. In other words: these stories are well-told, but they also meant something special to our writers in 2017.
Hopefully, you will find at least one book amongst their number that either has or will mean something to you, too.
Here are our 15 selections for "Best Books of 2017″…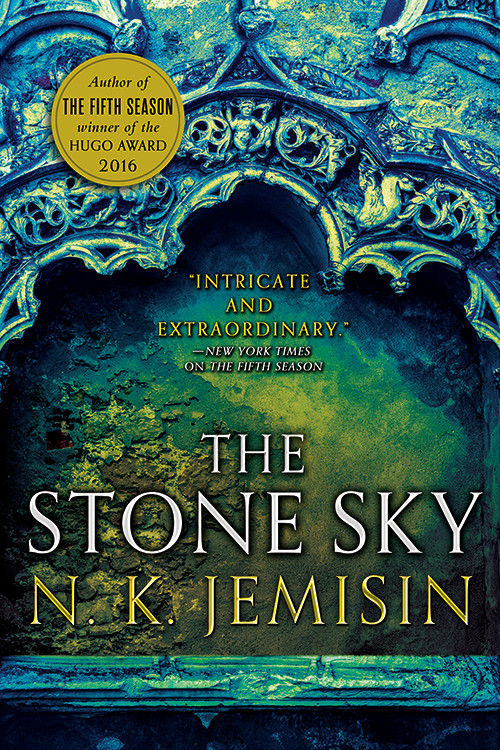 The Stone Sky by N. K. Jemisin
Stories of human resilience in 2017 had to stand up to some daunting real-world fears, and the conclusion to N.K. Jemison's brilliant, no-holds-barred fantasy series does exactly that. The Stone Sky is the third book in the Broken Earth series and, like its predecessors, presents a "mid-apocalyptic" world in which geological-magic users are both essential for survival and hated by the rest of humanity. The writing is gorgeous and precise: Jemisin brings a scientific rigor to her world as well as rich, complex character voices and an unflinching look at societal imbalance.
The Stone Sky in particular brings our long-suffering, breathtakingly powerful hero Essun onto a collision course with her daughter Nassun. For me, the depictions of a mother's love for her daughter were incredibly moving; the stakes were so high and both characters felt so much like real people that the book felt less like a grand genre gesture and more like something that happened to a family I really knew.
The series excels all the way through, with the last book pulling out all the stops when it came to characterization and world-building. Essential reading for writers who want to be conversant in contemporary fantasy.
Buy The Stone Sky by N.K. Jemisin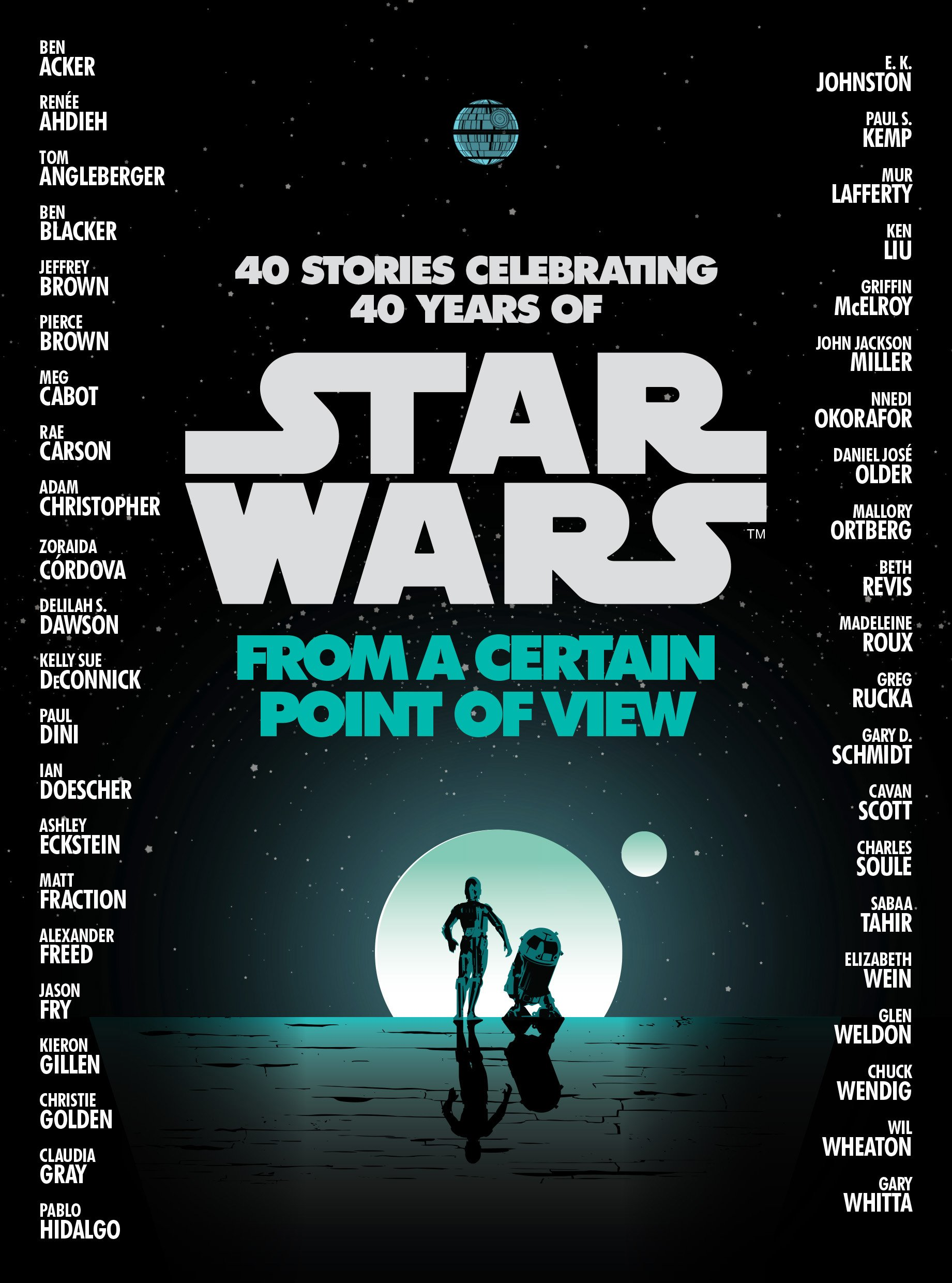 Star Wars: From a Certain Point of View
Star Wars has always been defined by the various strange and sometimes compelling side characters that populate the galaxy far, far away. Star Wars: From a Certain Point of View allows some of the top genre authors in the game to present some of those wonderful periphery characters and their stories.
Yeah, I know, books like Star Wars: Tales from the Mos Eisley (1995), edited by Kevin J. Anderson, kind of did this a few decades back, but we have a new canon now and Star Wars: From a Certain Point of View takes full advantage of this clean slate.
Reading Star Wars: From a Certain Point of View is like overturning a box full of Kenner action figures and watching some of the coolest voices in genre fiction go to town. In the short stories contained within these pages, you'll witness Matt Fraction and Kelly Sue DeConnick tell a grim yet humorous tale featuring some of the more famous cantina denizens. You'll experience Charles Soule reveal what Lando Calrissian was doing during the events of A New Hope.
You'll thrill to ther notable stories includes Meg Cabot exploring the life and conflicts of Aunt Beru in a heartfelt account of duty and family, Greg Rucka revealing the story of a dedicated Rebel technician that must sit on the sidelines during the Battle of Yavin, and Nnedi Okorafor telling the oddly moving tale of the Death Star trash compactor monster.
These stories range from laugh out loud funny to heartbreaking as some of the coolest voices in speculative fiction take their crack at some Star Wars side characters. I hope this series continues for each film because I really need to learn the story of that thing that allows Luke to drink out of its nipples in The Last Jedi.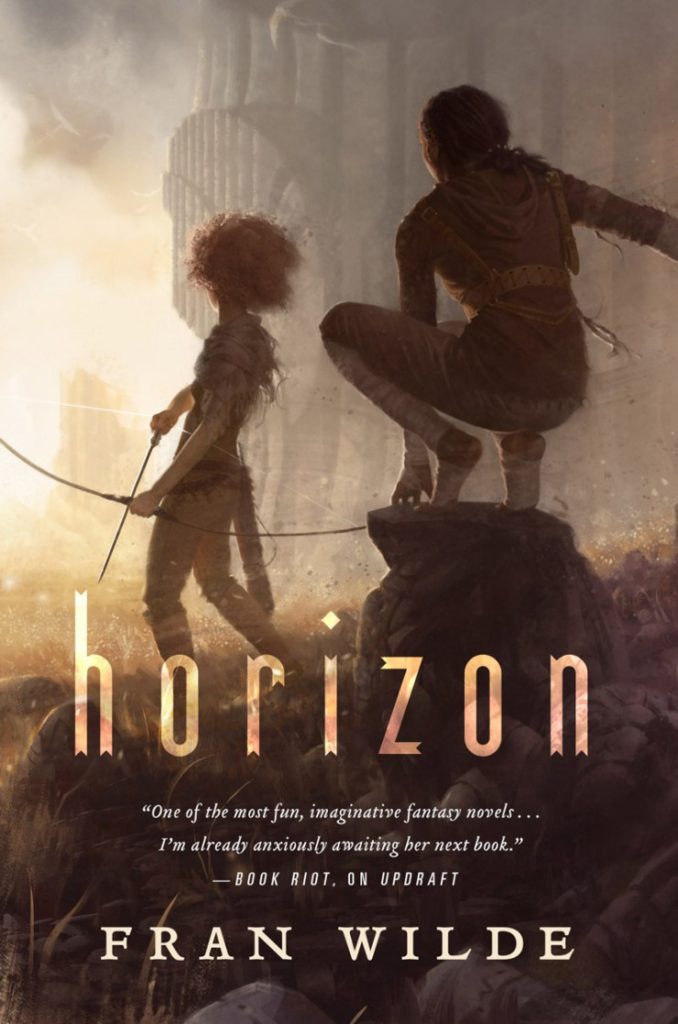 Horizon by Fran Wilde
Fran Wilde's Bone Universe series is the inventive story of Kirit Densira, a young woman who exposes the secrets of a city perched high up in the clouds among the bones of a dying beast.
The emphasis on world-building and geography makes the series unfold with the sense of wonder and discovery found in the Harry Potter series. The latter books, including 2017's Horizon, cover the politics and logistics of how that city works and what happens when it fails. Wilde has a knack for turning the world on its head and making commonplace situations seem extraordinary through the eyes of its characters.
I also very much love Kirit and her determination to keep going even when she has lost some of the most important things and people in her life. I think of this series often when I'm afraid, focusing on Kirit's flight instead of what feels like gravity pulling me down.
The third book might be the most cinematic of all of them, with more steampunk-inspired machinery and some giant monsters that seem perfect for the big screen. Horizon ramped the series up with bigger and more perilous action scenes, as well as presenting surprising and satisfying arcs for the characters.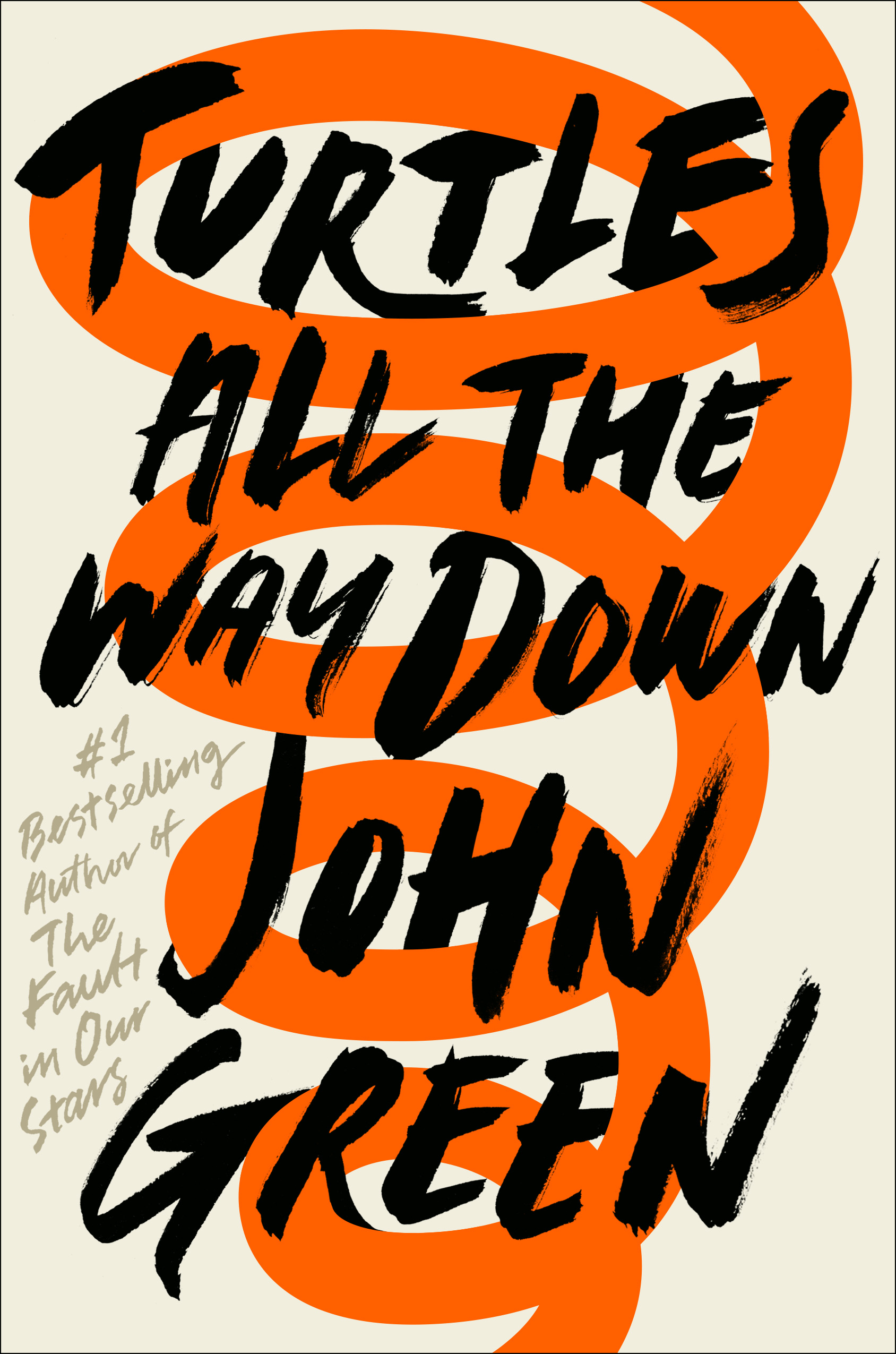 Turtles All the Way Down by John Green
John Green's first new book in six years follows the life of Aza Holmes, a 16-year-old girl living with obsessive compulsive disorder. Aza's mind is often taken over by intrusive thoughts she cannot get away from. "The thing about a spiral is, if you follow it inward, it never actually ends. It just keeps tightening, infinitely," is how she describes it.
When Aza is reluctantly pulled into the mystery of a missing billionaire by her best friend, she is
Partially based on Green's own experience of obsessive compulsive and anxiety disorders, the depiction of these illness is honest and sometimes horrifying. We don't have enough representations of mental illness in our popular culture. Turtles All the Way Down is helping to change that in raw and beautiful ways.
Aza is more than her OCD. She lives a complex life with friends, family, and school. Green has created a whole Indianapolis-set world for his protagonist and it is filled with memorable, complex characters—many of them, of course, supernaturally articulate teens. The author touches on topics like death, grief, neglect, anxiety, and class in subtle, yet affecting ways, weaving these themes into the fabric of Aza's fictional life in a way that mimics the whole pallette-tones of the real world.
"Life is a series of choices between wonders," one character says in the book. This is a story that recognizes the pain and horror of human existence, but it is one that recognizes the love and beauty of it all, too.
Buy Turtles All the Way Down by John Green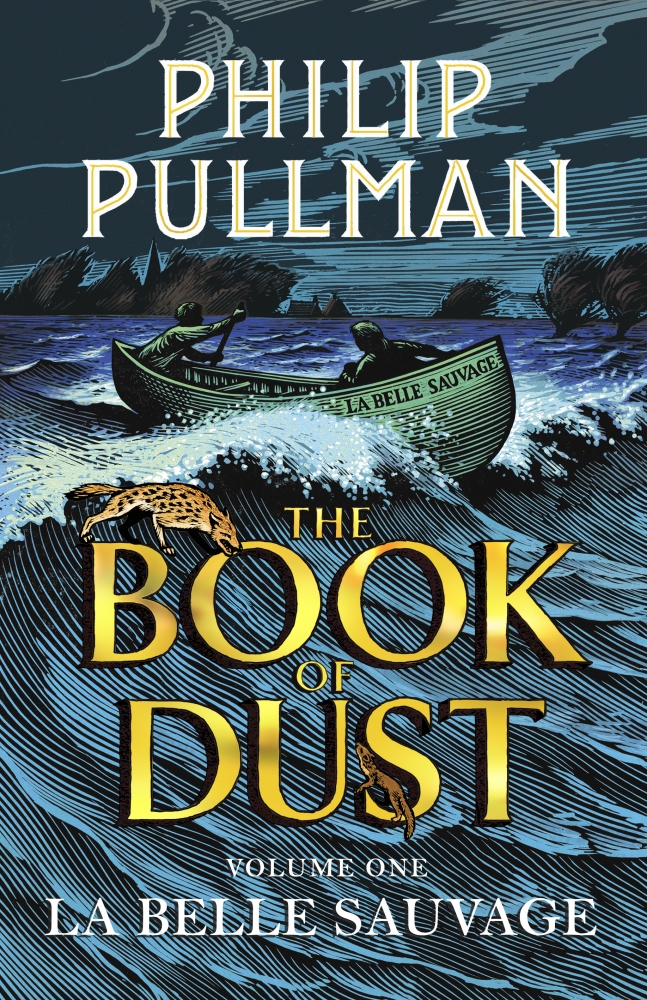 La Belle Sauvage: The Book of Dust Volume One by Philip Pullman
Although they say good things come to those who wait, I still picked up my pre-ordered copy of this book with some trepidation. Fortunately the old saying rings true in this compelling re-visit to the world of daemons first explored in the His Dark Materials trilogy…
Familiar characters from that series weave in and out but never outstay their welcome and some minor characters get their stories fleshed out. They are all connected through the eyes of 11-year-old Malcolm, whose cosy world gets turned upside down by the arrival of a baby called Lyra.
The narrative is darker this time, but Pullman again deftly blends reality with fantasy and biblical imagery. It isn't as good as the original trilogy—how could it be?—but it is still a gripping piece of work that leaves us hoping that we won't have to wait so long for the next volume.
Rusty Puppy by Joe R. Lansdale
Rusty Puppy is the twelfth installment of Joe R. Lansdale's Hap and Leonard series of books.
For those of you who haven't experienced Hap and Leonard within the pages of one of Lansdale's pot-boilers or on the IFC TV series, Hap is a tough as nails do-gooder who is as skilled in martial arts as he is in getting into trouble and Leonard is a black, homosexual ex-Navy SEAL that has a penchant for kicking copious amounts of ass and eating vanilla cookies.
Hap and Leonard have one of the most realistic and fun to read friendships in all of modern literature, and it's always a blast when Lansdale allows readers to ride along on one of Hap and Leonard's two-fisted adventures.
In Rusty Puppy, Hap and Leonard are hired to find the corrupt cops who killed the son of their black neighbor. What starts as an allegory to modern race relations in Texas ends with a mystery that finally sees Hap and Leonard take a case that might be too much for them to handle.
The fun part of Lansdale's long running series is watching Hap and Leonard change and mature as they get on in years. The relationship between Hap, Leonard, Lansdale, and readers has now existed for decades in the pages of Lansdale's books and, more recently, on TV, and the pair of kick ass Texas pals never fails to deliver a quality read that lasts like a fine sip of moonshine in the hearts and minds of long time fans.
— Marc Buxton
Buy Rusty Puppy by Joe R. Lansdale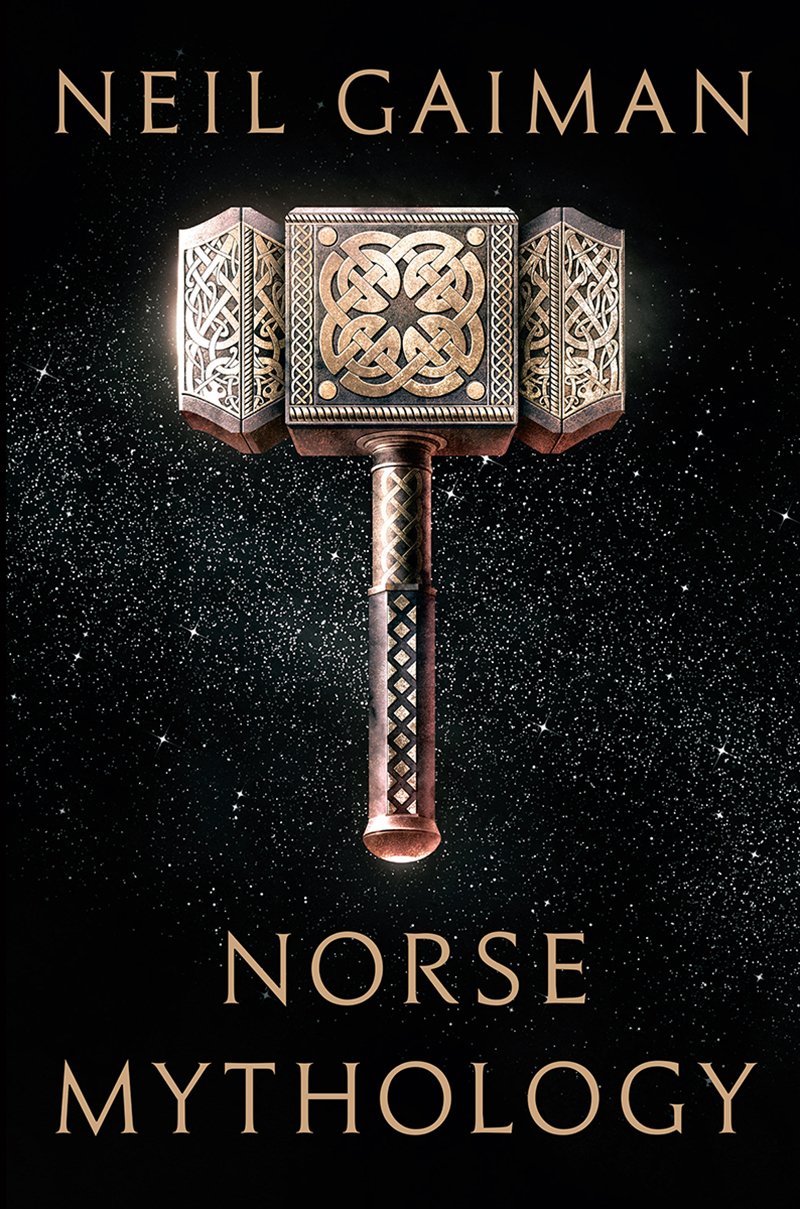 Norse Mythology by Neil Gaiman
Norse Mythology is like the best college textbook ever. This deep dive into Norse myth (duh) presents classic tales of Thor, Odin, Sif, Loki, Baldur, Surtur and the rest of the Asgardian gods and monsters, and repositions them all into an ultra-slick and modern context. 
Gaiman's language and diction is an absolute delight as he presents the strangeness and wonder of the Norse myths in all their pagan glory. These are not the Marvel Asgardians, these are flawed beings of immense appetite and power that live in a constant cycle of war, betrayal, and death.
Read our interview with Sam Weber, the artist behind the cover of Norse Mythology.
Norse Mythology really is a book only Gaiman can write and by relating these glorious myths of old, Gaiman presents some truth about the modern world. Only Gaiman can juxtapose fart jokes and Ragnarok into a heartfelt lush piece of prose that will have you weeping, terrified, and guffawing all at the same time.
Norse Mythology can also serve as a backdoor companion piece to American Gods because the deities that appear in Gaiman's latest triumph are as fully formed and filled with old world energy as the gods that Shadow Moon encounters during his trek across America.
— Marc Buxton
Buy Norse Mythology by Neil Gaiman
The Witch Boy by Molly Knox Ostertag
Growing up, I read a lot of books about girls who wanted to buck tradition and do traditional boy things—among them the "Song of the Lioness" Quartet by Tamora Pierce, in which a girl disguises herself as a boy to become a knight. However, The Witch Boy is one of the first books I've encountered, especially for a middle grade audience, that flips that trope…
Aster is growing up in a family where men become shape shifters and women become witches. But, unlike the rest of the boys his age, he's drawn to witch magic and spells—and he's good at them, even though the only training he gets is through spying on the girls' lessons.
When something begins kidnapping and corrupting the boys of the family, Aster knows he has to do something, but the only power he has is through his forbidden magic. With the help of a non-magical friend, Aster takes a chance, and, in his success, challenges everything his family knows about magic.
Adult readers may recognize Ostertag's excellent line work from Strong Female Protagonist, a web comic she and Brennan Lee Mulligan have been posting since 2012. Like that superhero comic, The Witch Boy delves into issues of identity, of right and wrong, and of questioning authority, but all on a level appropriate for the middle graders who are its intended audience.
For readers like me who love both adult fiction and books for younger readers, The Witch Boy hits a sweet spot of feeling not only like the kid of story I'd have loved to read as a kid, but also the kind of story I enjoy reading now.
— Alana Joli Abbott
Buy The Witch Boy by Molly Knox Ostertag
Autonomous by Annalee Newitz
What will our future look like? It's a big question, one that io9 co-founder and the current Tech Culture Editor at Ars Technica thinks a lot about. Her book non-fiction book Scatter, Adapt, and Remember: How Humans Will Survive a Mass Extinction, imagines how humanity might survive in the event of a mass extinction event, and is infused with the kind of optimism that tend not to be part of these conversations.
Listen to our conversation with Annalee Newitz from New York Comic Con!
Autonomous, Newitz's first novel, strikes a similar tone between critical reality and hopeful progression. It was one of my most vital reads in a year in which it arguably became increasingly impossible to ignore the stark inequalities and injustices of the world. 
We need clear-eyed honesty, but we need hope, too—and there's heaps of both to be found in Newitz's story of Jack, drug pirate trying to expose a dangerous worker drug before it kills again, and Paladin, the military-grade robot hunting Jack down while he struggles with his own identity.
Read our full review of Autonomous by Annalee Newitz.
"Now we know there has been no one, great disaster—only the slow-motion disaster of capitalism converting every living thing and idea into property," one of the characters writes in Autonomous. This book is science fiction catharsis for our confusing times, and a brilliant debut from one of the internet's most empathetic scientific minds.
Buy Autonomous by Annalee Newitz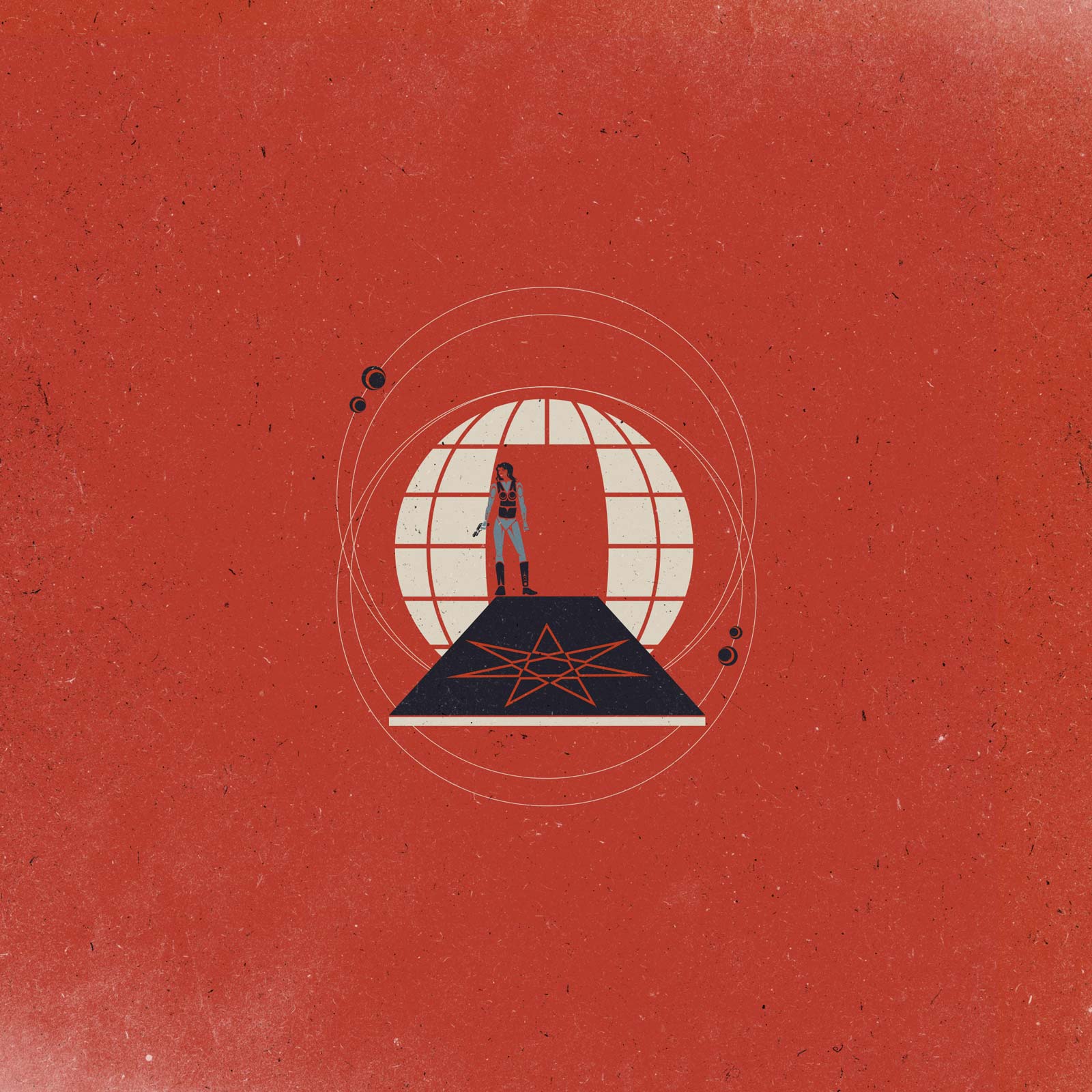 Bookburners Season 3 by Max Gladstone, Margaret Dunlap, Mur Lafferty, Brian Francis Slattery, Andrea Phillips, and Amal El-Mohtar
It should come as no surprise to anyone who has read my list of best web serials that one of my top picks of 2018 is Bookburners: Season 3. Not only does the writing staff include some of my favorite authors, but the story has been an ongoing thrill ride since the first season launched in 2015.
The basic premise? A small team of operatives working for the Vatican keep the human world safe from demons, who often hide in books. In the three "seasons" of the Serial Box web series, that premise has grown to expand far beyond that, with Season 3 really changing the entire playing field for the core group of characters—and the world.
Stories about the weird boundaries between the human and magic worlds are always enticing to me, and Bookburners manages to also include a lot of the ethical discussion that drives a sense of reality into the supremely weird: if magic is leaking into the world and the old ways to prevent it aren't working, what are the means by which humans should deal with magic? Where does the boundary lie between good and evil, and where's the wiggle room in the middle?
All of the main characters—Sal Brooks, former NYPD detective and logical mind of the team; Grace, an accidentally immortal super-warrior whose life is tied to a candle; Liam, whose dabbling in tech magic led him to lose years of his life; Father Menchu, the soul of the team, whose own past with angels and demons makes him reluctant to trust some stories to his friends; Asanti, an archivist whose dabbling with magic might be either the hope or the doom or the world; and Perry, Sal's brother, who, in order to be saved from demons, has to share his soul with an angel—have grown, and their relationships have shifted and developed over the last three years, such that every new episode feels like catching up on friends whose lives and work I care about.
The world building that has taken place is phenomenal. Beginning within the limits of the understanding of the team, the story has allowed readers to acknowledge just how small that original viewpoint was in understanding the scope of the world. That growth in season three has completely changed the stakes and, like many great TV season finales, ends on a cliffhanger keeping readers eager for Season 4.
As ongoing serial fiction that reads like watching an action television show, Bookburners is not to be missed.
— Alana Joli Abbott
Read Bookburners Season 3 via Serial Box
Borne by Jeff VanderMeer
One of the founding writers of the New Weird genre, Jeff VanderMeer has firmly established himself as a writer of goopy, decaying bio-horror and eerie worlds like the one in his best-known work, Annihilation. I was looking forward to more with Borne's release this spring. There are plenty of monsters here, plenty of that distant, carefully calibrated tone that makes the characters seem a step removed from their world like a transparent overlay on a piece of paper.
But there is also a story about an astonishingly convincing romantic relationship between Rachel and Wick, an established couple torn apart by Rachel's adoption of the creature called Borne.
The nuance, care, and lack of sentimentality with which the relationship was treated made it feel like it had stakes as high as the life-or-death monster attacks, and I could see some experiences from my own family reflect in the prickly negotiation of how people need to learn to love or to leave one another, or in how secrets can make a relationship more intimate or more brittle or both. Rachel and Wick have to learn what exactly to reveal to one another and whether their secrets draw them closer together or farther apart. At their best, VanderMeer's novels feel like cryptic messages that become clearer as you draw close. Borne was a comforting, sometimes disgusting, beautiful message.
— Megan Crouse
A Gentleman's Guide to Vice and Virtue by Mackenzi Lee
A queer historical fiction that is as romantic as it is delightfully adventurous, A Gentleman's Guide to Vice and Virtue is the young adult book that keeps on giving.
Set in Georgian-era Europe, Gentleman's Guide follows Henry "Monty" Montague, a privileged 18-year-old nobleman. When this novel starts, Monty is as hilarious as he is self-involved. When he sets off on a Grand Tour of the continent with his best friend Percy (who he happens to be in love with), the series of misadventures and miscommunications that follow force Monty to confront his privilege.
Monty may be the point-of-view protagonist here, but he is far from the only character we get to know. We also have Percy, Monty's long-suffering bi-racial best friend who is hiding a secret of his own, and Felicity, Monty's sister who is much more interested in studying medicine than acting as a "lady" should.
The Gentleman's Guide to Vice and Virtue is one of those light, escapist adventures that transports you to another world for a time, while also challenging the mainstream notion of what history looked like—mainly, that it was predominantly white, male, and straight. This book's has immense empathy for its privileged male protagonist, who is not without his trauma, while also constantly challenging him to do better and recognize the power he does hold.
— Kayti Burt
Buy The Gentleman's Guide to Vice and Virtue by Mackenzi Lee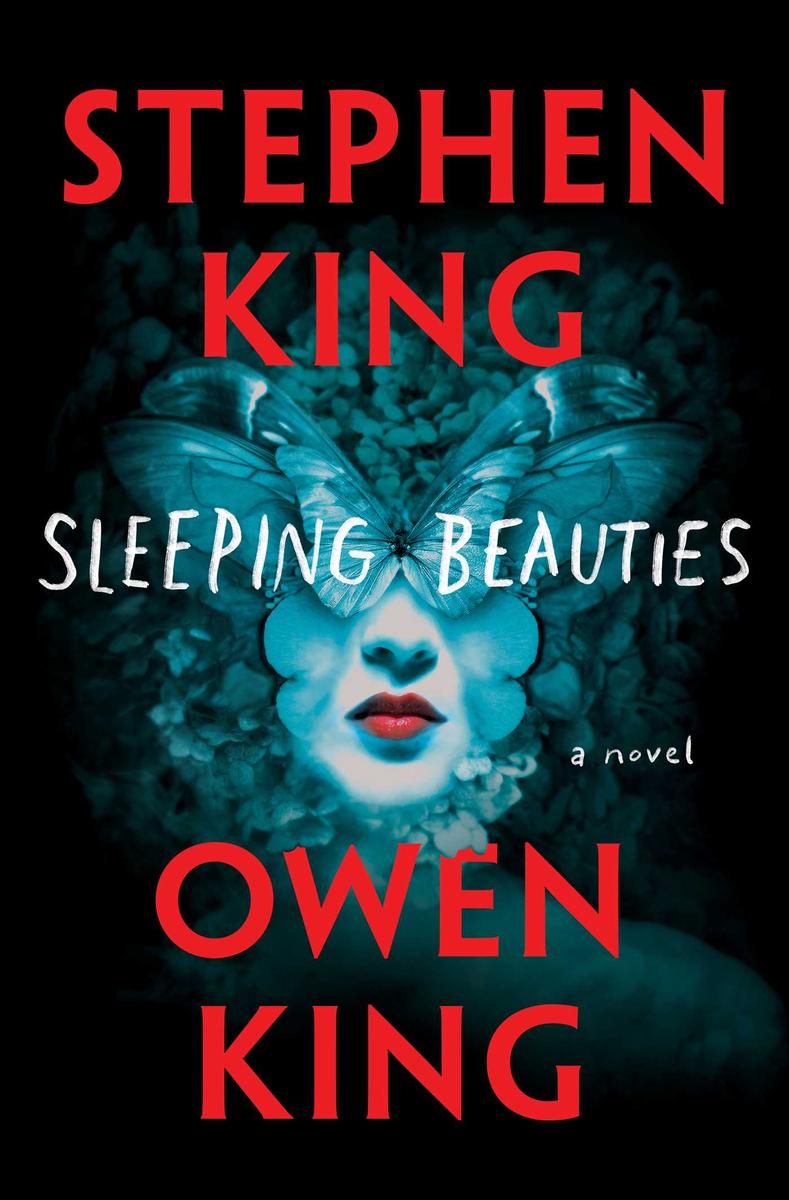 Sleeping Beauties by Stephen King and Owen King
Sleeping Beauties is the perfect Stephen King story for the Donald Trump era. In this nightmarish tale, every woman in the world falls asleep and forms a strange diaphanous cocoon around their slumbering bodies. If the cocoon is removed, the women awake in a murderous rage.
Only a strange woman named Evie with unexpected origins and powers holds the secret to waking the sleeping beauties. Sleeping Beauties is not anti-male in any way, but it is pro-woman and that is so important in today's political climate. The Kings offer multiple points of view on the female experience in America as the bulk of the tale is set in a women's prison.
Like most long form King stories, Sleeping Beauties features an extended cast of fully realized characters that all must navigate their way through the unthinkable. Watching Stephen King compose a tale side by side with his son Owen King was fasinating as the younger King allows for a different voice and methodology than the elder King's constant readers might be used to.
Most of all, this book offers some truly memorable and multi-faceted female protagonists as it explores some troubling modern societal gender conflicts in a genre setting that is as chilling as it is unforgettable.
— Marc Buxton
Buy Sleeping Beauties by Stephen King and Owen King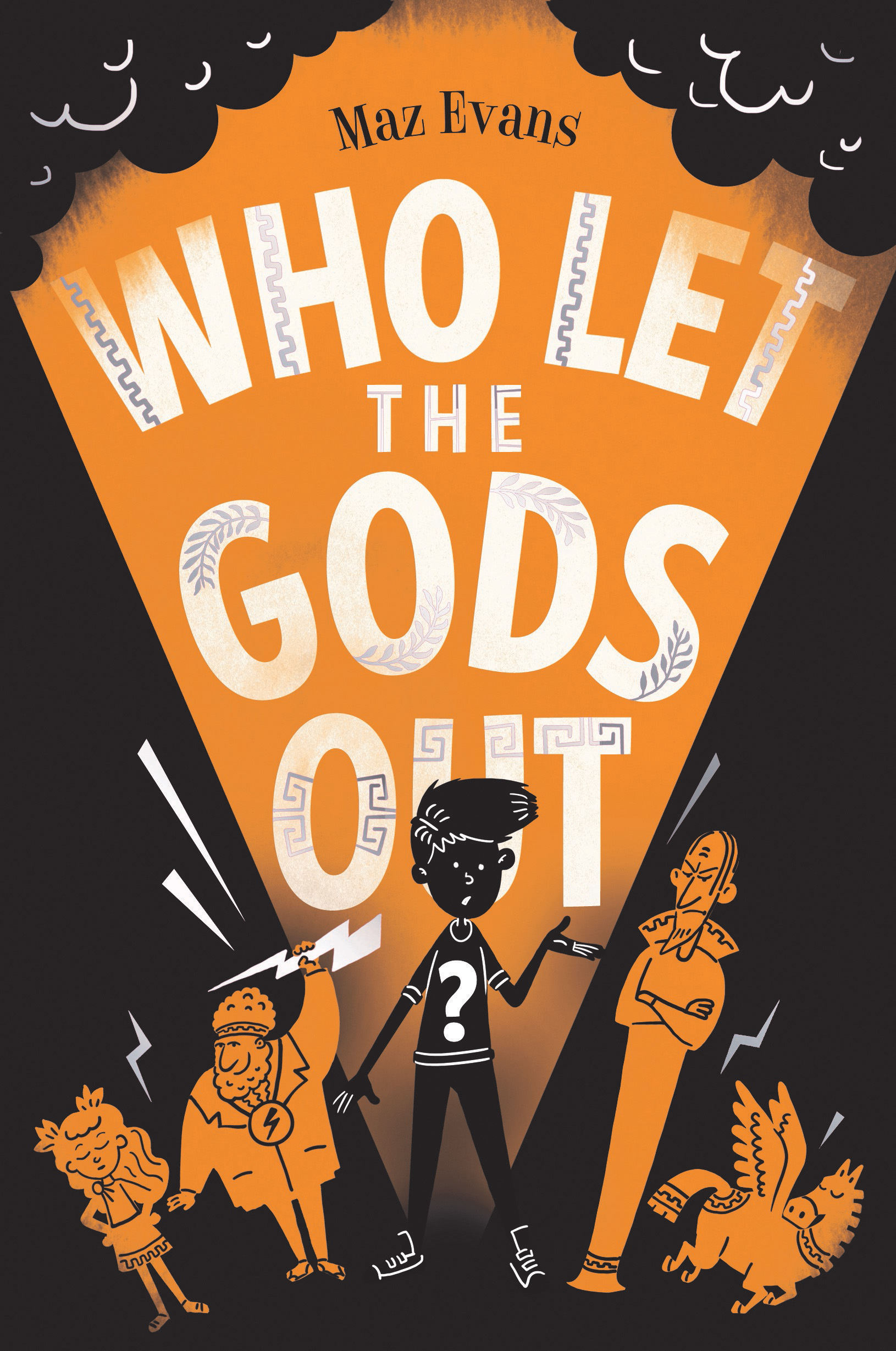 Who Let the Gods Out? by Maz Evans
One of 2017's greatest films (adapted from one of 2011's greatest books) is A Monster Calls, the story of a young boy who encounters the supernatural while struggling to cope with a seriously ill mum. Who Let The Gods Out? takes a much more comedic approach to a similar premise…
It's the story of Eliot, his unpredictable mother, their snobby neighbour, a bullying History teacher, a crash-landed star and a whole host of Greek gods. It's witty, satirical, a tiny bit frightening and a terrific read. Best of all, it's the start of a new series, with book two Simply The Quest, already published.
— Louisa Mellor
Buy Who Let the Gods Out? by Maz Evans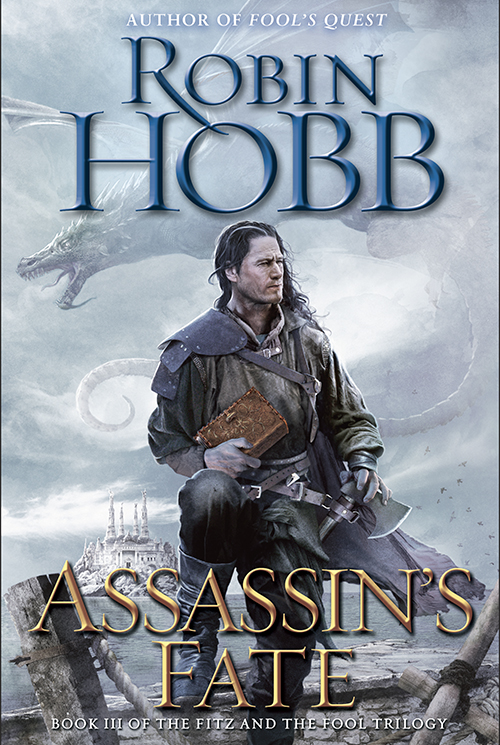 Assassin's Fate by Robin Hobbs
Robin Hobb's long-running series about FitzCivalry Farseer came to an end this year—an end, not the end, as Hobb has not ruled out writing more books set in the Realm of the Elderlings and following some of the same characters.
For now, however, Assassin's Fate is the end of the story begun all the way back in Assassin's Apprentice in 1995. It's been a long and emotional journey, and while the conclusion to such a long saga will never entirely please everybody, Hobb did a pretty good job of making most fans mostly happy. It was the ending she had always envisaged, it was the ending that was right for her characters, and the story was as exciting, compelling and heart-breaking as all the rest of her books in this series.
We wouldn't recommend starting with this book, but if you've read any of Hobb's previous works set in the Realm of the Elderlings, you'll find something to enjoy in this story. For long-time fans, it's a must-read.
— Juliette Harrisson
What were your favorite books of 2017? Let us know in the comments below! And come continue the conversation with us in the Den of Geek Book Club.