News
Darwyn Cooke 1962-2016
Brilliant comic book creator Darwyn Cooke has died after a battle with cancer.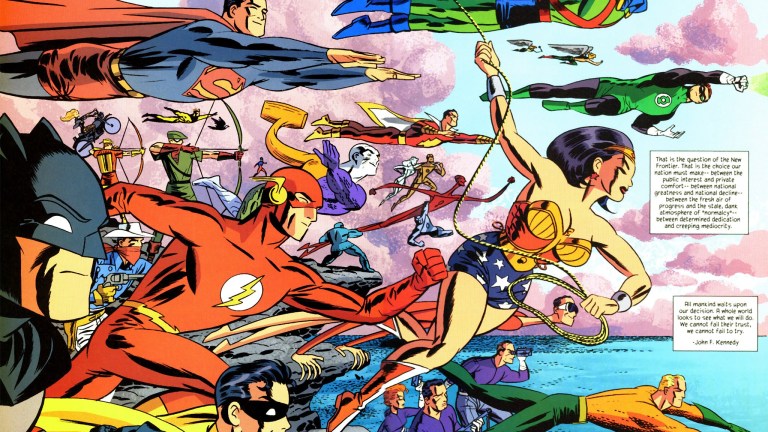 We have lost one of the greatest comics talents of a generation. Darwyn Cooke is gone, leaving behind an essential body of work for anyone interested in comics. The news came via his official blog, which released a brief statement:
We regret to inform you that Darwyn lost his battle with cancer early this morning at 1:30 AM ET. We read all of your messages of support to him throughout the day yesterday. He was filled with your love and surrounded by friends and family at his home in Florida.
Even if you've never read a Darwyn Cooke comic, you're probably familiar with his work. He was a storyboard artist on Batman: The Animated Series and Superman: The Animated Series in the 1990s, and the memorable main titles of Batman Beyond, which were miles ahead of anything seen on Saturday mornings, were his design.
But it's his comic book work which brought him the most acclaim. Batman: Ego, published in 2000, was his first moment in the spotlight as a writer/artist, and it was soon followed by a successful run (with writer Ed Brubaker) on Catwoman. Cooke then did a number of standalone stories for Marvel, including work with Spider-Man and X-Force, all of which are worth your time.
But it was the publication of DC: The New Frontier in 2004 that rocketed him to prominence. New Frontier was the moment where I discovered the work of Darwyn Cooke, and it's something I simply can't recommend strongly enough. Imagine if the DC Universe "aged" in real time according to when these characters began publication. Thus, Superman has been active since 1938, Batman since 1939 and so on through the 1950s, where new heroes (like Barry Allen and Hal Jordan) begin to make the scene.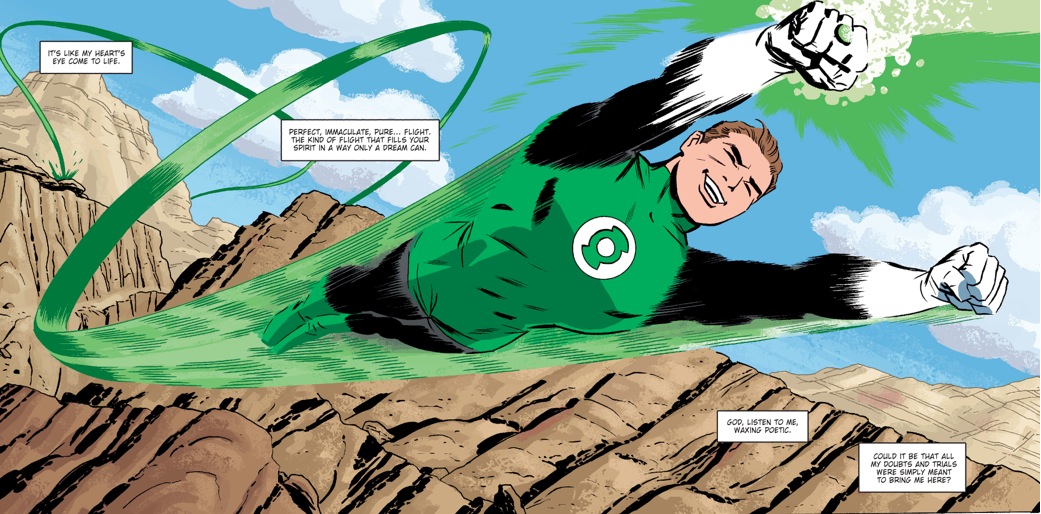 New Frontier is a joy to read. It's a perfect distillation of what makes DC Comics characters special, and it's the perfect introduction to Darwyn Cooke's artistic sensibilities. Fans of Batman: The Animated Series will recognize the clean lines and art-deco style, while long time comic book fans can see Jack Kirby's work in Cooke's artistic DNA. Every panel radiates the kind of heroic optimism that the very best superhero stories offer, and it's anything but a standard punch-up or event comic. New Frontier won a richly deserved Eisner Award in 2005 for Best Limited Series.
Cooke also spent two years as the steward of The Spirit, a revival of Will Eisner's seminal comics work. While other modern creators have taken a stab at Eisner's world, nobody ever captured it quite the way Cooke did. Even if you've never read Eisner's original work (and if you haven't…please do!), Cooke's take on The Spirit reads like a how-to guide for perfect comic book storytelling. The kickoff story, a Batman/Spirit team-up he illustrated won the 2007 Eisner Award for Best Single Issue/Single Story. He also adapted a number of Richard Stark's (a pseudonym for crime author Donald E. Westlake) Parker stories in graphic novel form (which won him the 2011 Eisner Award for Best Writer/Artist, the 2012 Best Short Story Eisner, and Best Adaptation Eisners in 2010, 2013, and 2014).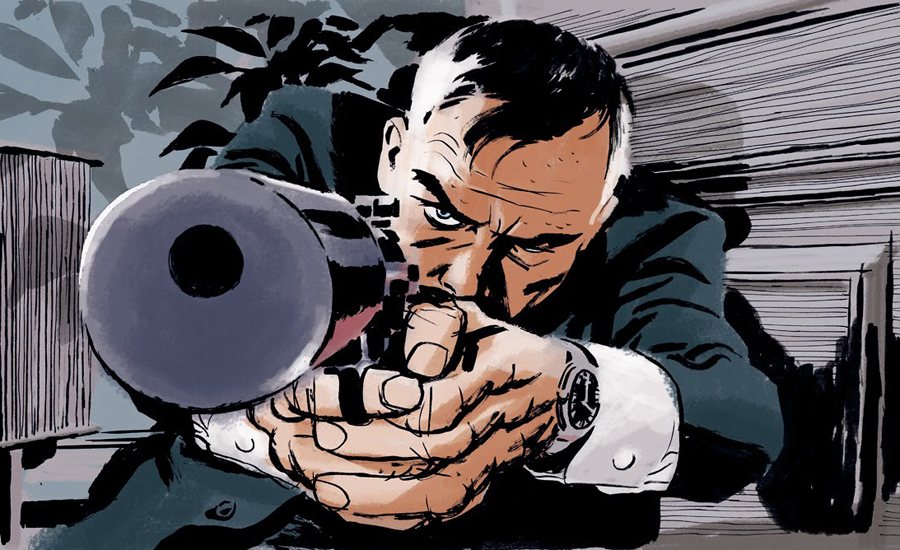 It's rare that when discussing any artist in any medium you can simply recommend everything. But that is indeed the case with Darwyn Cooke. If you have never experienced his work, start with New Frontier or The Spirit or Parker or Catwoman. If you've already hit the big ones, just make yourself a checklist and track down every standalone story and mini-series he ever wrote or illustrated. You won't be disappointed by a single page of any of them. When you run out of those, track down all his covers…he won the 2015 Eisner Award for Best Cover Artist, too.
Even if you've never read comics before, and only have a passing interest in the form, let Darwyn Cooke show you just how good they can be.
Donations in Darwyn Cooke's name can be made to the Canadian Cancer Society and The Hero Initiative.