News
Dark Horse Announces Art of Metal Gear Solid Collection
This two-volume set contains over 800 pages of iconic images.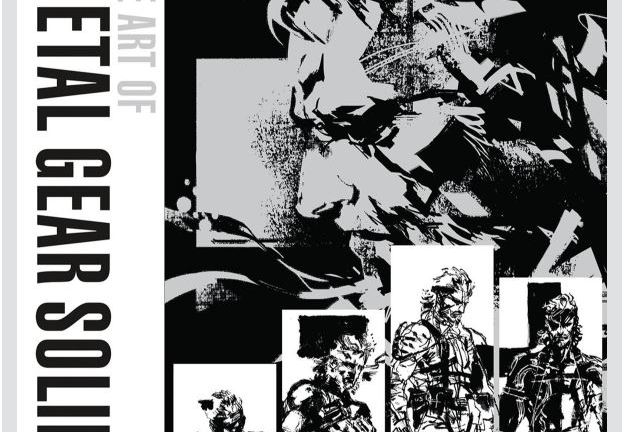 Dark Horse Comics and Konami are teaming up to publish a massive collection of Metal Gear Solid concept art. 
The Art of Metal Gear Solid I-IV will consist of two volumes of art from Yoji Shinkawa; the art director behind the production of Metal Gear Solid, Metal Gear Solid 2, Metal Gear Solid 3, Metal Gear Solid 4, and Metal Gear Solid: Peace Walker. This collection will reportedly contain conceptual and completed sketches of Metal Gear Solid's characters, vehicles, weapons, and more. 
Dark Horse also notes that this is the first time that this production material will be translated into English. However, the original Japanese handwriting included on the artwork will remain intact. 
All told, The Art of Metal Gear Solid I-IV will consist of 800 pages of artwork split across two volumes of books that includes work from Peace Walker. It will retail for $79.99 and is expected to go on sale starting on May 8, 2018. You can currently pre-order it through Amazon, Barnes & Noble, or participating comic shops. For those interested, you can purchase the previously released The Art of Metal Gear Solid V collection from many of those same retailers. 
Given how iconic Shinkawa's art has become – it has almost taken on a life of its own outside of the MGS games – a full collection of MGS-related artwork is a tempting proposition in its own right regardless of whether or not you are a huge fan of the series. If you are a huge fan of that series, then 800 pages of artwork, as well as some rarely seen production notes, sounds like a no-brainer purchase. 
In related news Square Enix has recently announced that they've brought in Shinkawa to work on Left Behind. As for Metal Gear Solid, Konami is putting the finishing touches on the controversial Metal Gear Survive. 
Meanwhile, Hideo Kojima continues to recite deep and confounding philosophical viewpoints when asked: "So what genre does Death Stranding belong in?"

Read and download the full Den of Geek Special Edition magazine here!