News
Culverton Smith Is Sherlock's "Darkest" Villain Yet
Steven Moffat, Mark Gatiss, and Benedict Cumberbatch also talked about the potential for more Sherlock past season 4...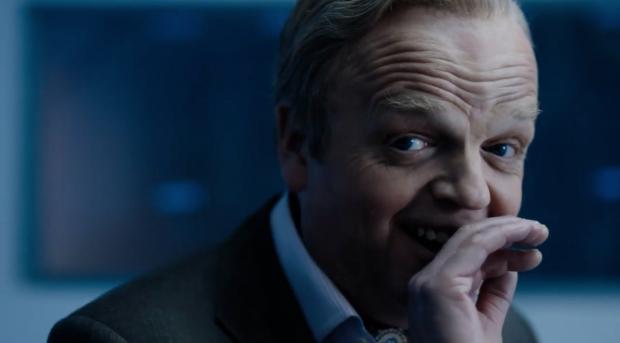 Benedict Cumberbatch, Steven Moffat, and Mark Gatiss were on hand to chat all things Sherlockseason 4 at last month's San Diego Comic Con. Here's what they had to tell Collider about the darkness of season 4, Toby Jones' turn as the villainous Culverton Smith, and whether or not season 4 will be Sherlock's last adventure…
The darkest season yet…
We heard a lot about how Sherlockseason 4 would be the show's darkest yet at the Comic Con Hall H panel, so it's no surprise that Moffat, Gatiss, and Cumberbatch were singing the same tune in the Sherlockpress room, with Cumberbatch calling the season "myopically dark."
This isn't actually a very helpful description, as it gives us little to compare to, but Cumberbatch's insistence that it is "without a doubt" the darkest season yet gives us the context of previous seasons which — let us remember — have included Sherlock faking his own suicide, staying fake-dead for three years while John grieved the loss of his best friend, and Sherlock shooting someone point-blank in the head.
On speaking about season 4's darkness, Moffat added:
It's the same show. Hopefully, there are lots of laughs and lots of great personal stuff, but it is explicitly a darker season. You'll have to wait and see.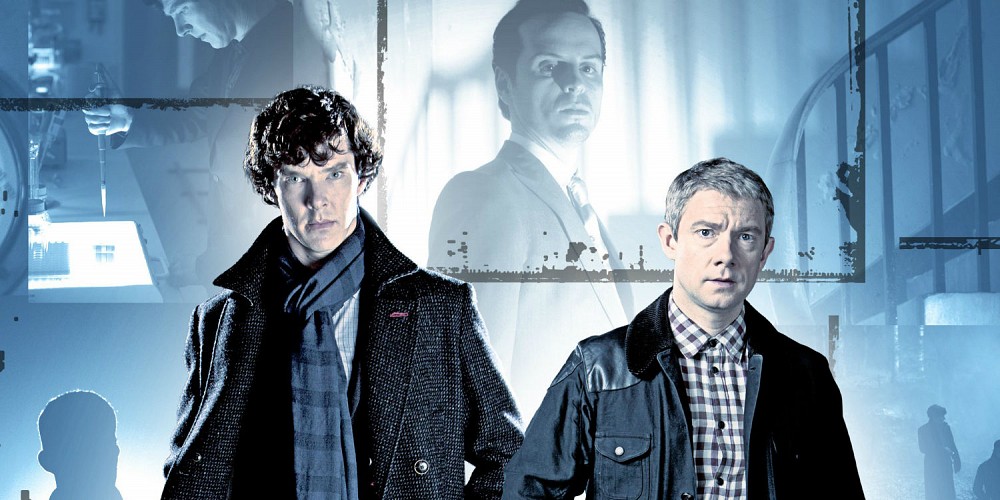 Toby Jones is "the darkest villain" Sherlock has had.
We got some great glimpses of Toby Jones' villain Culverton Smith in the Sherlockseason 4 teaser trailer, but we Moffat and Gatiss teased even more about the inclusion of the canon villain in the Sherlockpress room, with Moffat saying:
He's completely different. It's a completely different character. He's the darkest villain we've had. There was always something charming and engaging about Moriarty. There was something fascinating and actually amoral, rather than immoral, about Charles Augustus Magnussen. This guy is the purest evil. Sherlock is actually appalled by him. He's the most evil villain we've had. I don't think that when you see it, you will disagree. He's horrific.
This is a stark statement given that Moriarty once tried to convince Sherlock to commit suicide to save his loved ones and Augustus Magnussen tried to burn John up in a Guy Fawkes bonfire and had a bad habit of licking and/or poking people's faces without their permission.
Gatiss also spoke on the uniqueness of Jones' Culverton Smith, saying:
It's an interesting thing to chart. We made our Moriarty very different to Doyle's. He's Irish, and he brings all his charm, his twinkle and his humor to it while he's also terrifying. Magnussen was a very blank, chilling business man. He doesn't see what he's doing as evil. Toby is doing something very interesting. She's an avuncular, funny seeming man with terrible teeth. We've given him terrible teeth, which are symbolic of the rot inside him. It's a great complex, shaded character. You're not quite sure what the relationship is with him.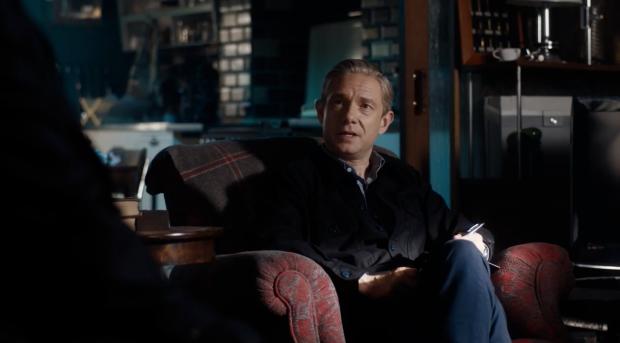 On rumors that season 4 could be Sherlock's last…
We've already heard a lot of back and forth about whether or not Sherlockseason 4 will be the final installments of the much-loved detective series. Though Moffat said that he thought more seasons were likely at the Hall H panel, Cumberbatch seemed less inclined to commit to any such optimistic statements during the press room, saying:
We'll see how this series lands. It's been great fun to come back and do it. How it will continue in the future, who knows? It's not just about what any of us want. It's about what's actually right for the show, to be honest, and that has to be judged very carefully.

Think about the very limited but classic British output of certain shows, and there aren't that many of them. It's a painful thing to say, but maybe Series 4 is it. Who knows? I don't know. I don't want to say this is it because we have too much fun doing it. But generally, we have to see how this lands.

And the actors aren't the only ones who are busy. Mark and Steven are pretty tied up. Mark is an actor, as well as a producer and writer. It's all of us being stretched in different directions. Also, this has run longer than most American series. You don't want to compromise it by continually doing it, just because we could carry it on.

There's lots of stuff to weigh. It's not just about what we want to do. It's about what's right. We'll see. Really, we will have to see. No one has decided on it, so there's no yes or no to an end or a beginning.
Moffat added that "we have to take it one season at a time," though Gatiss teased the showrunners have "been percolating a few [ideas]" for future Sherlockstorylines. On speaking more generally about the end of the show, Moffat said:
If you get to the point on a show that you feel like you're done, you've probably gone past the point that you should have stopped. You should stop full speed, as it were, and leap off the train while it's still going, rather than letting it grind to a halt. We won't do that. We would never do a series of this without it passing our inspection first. We have to be so excited about it, before we start talking to the others. But there are ideas, so who knows? We'll see.
Basically, no one knows yet if this will be Sherlock's final season — either that or they're just not telling.