News
Comic Book Fever Celebrates a Special Era
Without the years 1976-1986, comics might not be the pop culture drivers they are today.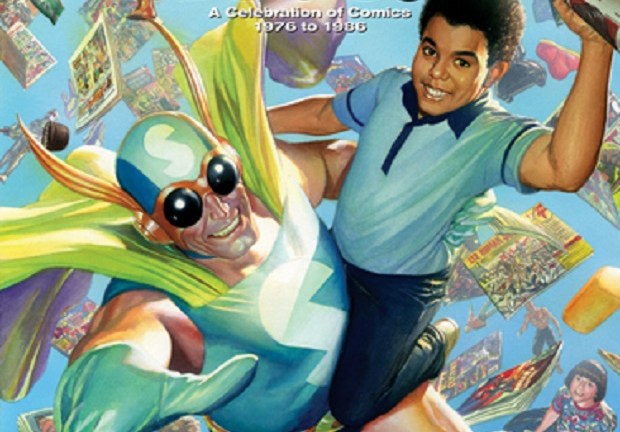 When you bought your first comic, did it cost between a quarter and 75 cents? Did your first encounter with DC superheroes come in the form of Christopher Reeve's Superman, a rerun of the Adam West Batman TV series, or Super Friends on Saturday mornings? Will no CGI creation, no matter how impressive, ever quite match Lou Ferrigno in green body paint? Then it's quite possible that you have yourself a case of Comic Book Fever.
The period between 1976-1986 traditionally falls under the "Bronze Age" umbrella of comic book history. But the thing is, this is the era when comics became more than just comics. It's when they became culture. And what happened during this period (the explosion of merchandising, the success of The Incredible Hulk on TV, the release of Superman: The Movie, the proliferation of superhero animated series like Super Friends to name just a few) is really what laid the groundwork for the pop culture hydra we have today, where superheroes dominate the box office and a website like Den of Geek can even exist.
And none of that could have happened if it wasn't for the comics themselves. This great "third age" of comics made for some of the richest stories ever told. Comics were still relatively innocent, but were in the early stages of self-awareness, using their decades of history to their fullest advantage for the first time.
And that's where Comic Book Fever by George Khoury comes in. Mr. Khoury also co-authored The Age of TV Heroes, an essential resource for fans of older, sometimes overlooked superhero TV. Comic Book Fever looks like a pure, undiluted celebration of the author's love for this special time in pop culture history, and since it comes from TwoMorrows Publishing, who have produced countless deep dives into comic book history, and whose magazines, like Alter Ego, Back Issue, and The Jack Kirby Collector make for essential reads each month.
Check out a preview…
Here's the official synopsis:
GEORGE KHOURY (author of The Extraordinary Works of Alan Moore and Kimota: The Miracleman Companion) presents a "love letter" to his personal golden age of comics, 1976-1986, covering all the things that made those comics great—the top artists, the coolest stories, and even the best ads! Remember the days when every comic book captured your imagination, and took you to new and exciting places? When you didn't apologize for loving the comic books and creators that gave you bliss? Comic Book Fever captures that era, when comics offered all different genres to any kid with a pocketful of coins, at local establishments from 7-Elevens to your local drug store. Inside this full-color hardcover are new articles, interviews, and images about the people, places, characters, titles, moments, and good times that inspired and thrilled us in the Bronze Age: Neal Adams, John Romita, George Pérez, Marv Wolfman, Alan Moore, Denny O'Neil, Jim Starlin, José Luis García-López, The Hernandez Brothers, The Buscema Brothers, Stan Lee, Jack Davis, Jack Kirby, Kevin Eastman, Chris Claremont, Gerry Conway, Frank Miller—and that's just for starters. It covers the phenoms that delighted Baby Boomers, Generation X, and beyond: Uncanny X-Men, New Teen Titans, Teenage Mutant Ninja Turtles, Love and Rockets, Crisis On Infinite Earths, Superman vs. Spider-Man, Archie Comics, Harvey Comics, Kiss, Star Wars, Rom, Hostess Cake ads, Grit(!), and other milestones! So take a trip back in time to re-experience those epic stories, and feel the heat of Comic Book Fever once again! With cover art and introduction by Alex Ross!
.Comic Book Fever is now available for pre-order via TwoMorrows, in Diamond Previews and on Amazon.