News
Check, Please: Year Four to Premiere Monday
Ngozi Ukazu's webcomic about queer hockey bros is about to start its fourth year.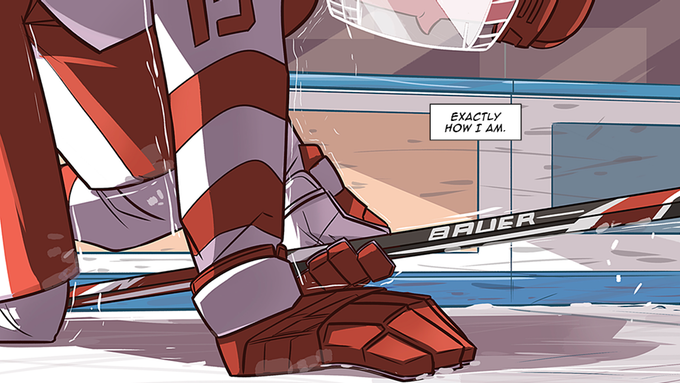 Check, Please, the little webcomic that could, has an official "Year Four" start date! The fourth "season" of the comic about baking and hockey bros will premiere on Monday June 11th. Check, Please creator Ngozi Ukazu (who we were lucky enough to talk to last year) made the announcement via Twitter earlier today…
Check, Please: Year Four will pick back up with Bitty and Jack and the rest of their friends from Samwell Hockey community and beyond. If you've yet to check out the queer hockey comic, now is the perfect time to catch up. It is available to read in its entirety via the official Check Please website.
Here's the description of Year Three from the web comic's Year Three Kickstarter page (spoilers!):
Junior year is filled with challenges for Bitty and Jack–on and off the ice. As they embark on a new relationship, Bitty and Jack must decide how they want to reveal their relationship to friends, coworkers, and family. Not only that, but Jack and the Falconers are now a big part of the NHL–and Bitty's life! It's a hockey season filled with victories and losses.
Ukazu is currently campaigning to get Check, Please: Year Three printed. Check, Please: Year One and Check, Please: Year Two were already printed with the help of a Kickstarter campaign, and are also set to get a printing from First Second Books. The release of the first volume in the series is slated for the fall.