News
Bill & Ted Save The Universe This June from BOOM! Studios!
BOOM! Studios' latest Bill and Ted Comic proves just how spaced out the duo really are.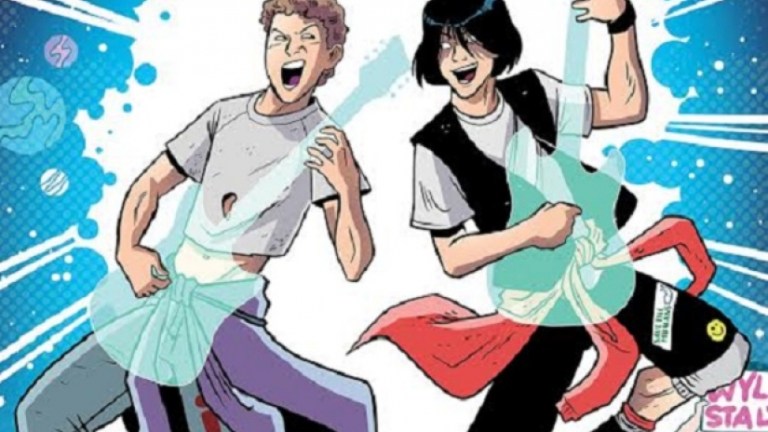 Be excellent to each other. Those words were Abraham Lincoln's parting words to San Dimas High School in a now infamous history class presentation by Bill S. Preston, Esq. and Ted Theodore Logan, but they also seem to be the driving mantra behind everything BOOM! Studios does. Over the past couple of years, BOOM! has done a masterful job of handling licensed comics — their Big Trouble in Little China/Escape from New York crossover is a special kind of delight — and the company has also brought iconic would-be rock and roll saviors Bill and Ted back to the printed page in 2014's Bill & Ted's Most Triumphant Return and last year's joyfully goofy Bill & Ted Go to Hell.
It seems that you can't keep a good pair down, as BOOM! has just announced a new ongoing title in the form of Bill & Ted Save the Universe, which sees the Wyld Stallyns getting their Guardians of the Galaxy on. We've got the exclusive scoop on this new comic, scheduled to hit stores on June 21st with a $3.99 cover price. Here's the synopsis:
The Wyld Stallyns are back, and this time they're travelling across the whole universe! Bill and Ted have been kidnapped by a bodacious alien and are handed over to…their long-lost family?! Writer Brian Joines and artist Bachan (Bill & Ted Go To Hell) team up once more for an all-new Bill & Ted adventure.
And here's a look at the debut issue with art from Jughead's Derek Charm: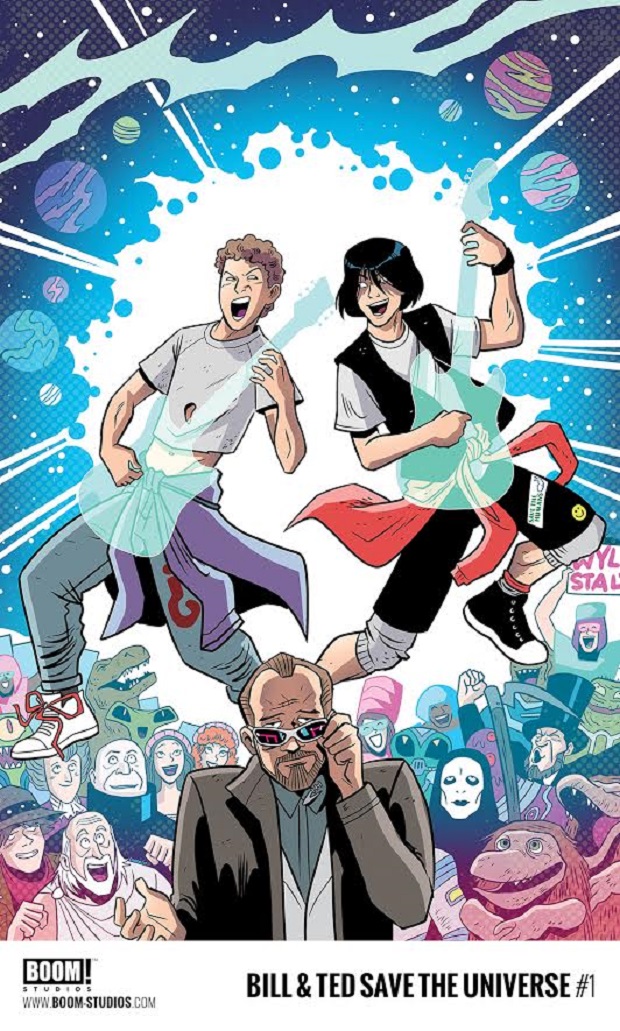 You've got to love the rogue's gallery of Bill and Ted characters featured here. As for the book itself, at its very core Bill & Ted have manipulated sci-fi concepts for comedic effect, so I'm excited to see how the pair will fare once they are thrust into a cosmic caper like the one this book promises. We'll have more news on Bill & Ted Save the Universe soon, and until then, as always, SAN DIMAS HIGH SCHOOL FOOTBALL RULES!