Features
Best New Science Fiction Books in December 2018
Looking for a good science fiction read? Check out these new science fiction books released in December 2018.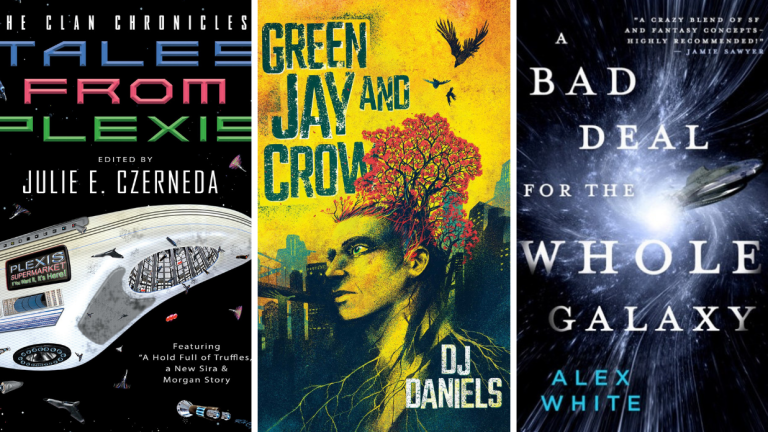 Books, books, books! Fall is a great time to dive into science fiction and explore other worlds. Here are some of the science fiction books coming out in December that we are most looking forward to here at Den of Geek.
Join the Den of Geek Book Club!
Best New Science Fiction Books in December 2018
Tales From Plexis, edited by Julie e. Czerneda
Type: Anthology set in the world of the Clan ChroniclesPublisher: DAWRelease date: December 4th
Authors explore new corners of the Clan Chronicles universe in an anthology that brings readers into the lives of the alien inhabitants of one of the sci-fi series's most memorable locations

Welcome to one of the iconic settings of the Clan Chronicles: the infamous interstellar shopping extravaganza of the Trade Pact known as Plexis Supermarket! A market and meeting place, Plexis is where pirates rub shoulders with freighter crews, where the rich come to party and the out-of-luck chase that last opportunity, where anything can be bought or sold and only your airtag tells the truth. Most of the time.

Dock your starship, pay your parking fee, and enter. You'll never know what you'll find. Or who you'll meet. Because here, for the first time, Julie E. Czerneda has opened the airlocks to her fellow scribes and lovers of all things Trade Pact to produce this anthology of remarkable, all-original stories.

Learn the beginnings (and kitchen secrets) of the famed Claws & Jaws: Interspecies Cuisine. Solve mysteries. Slip through service tunnels or shop with goldtags!

Want the truth about Turrneds? The Neblokans? How Terk met his partner? More of Raj Plexis and Bowman? The way to Ansel's heart? Kurr di Sarc. Huido. Manouya. Those balloons. 

Plexis awaits your pleasure.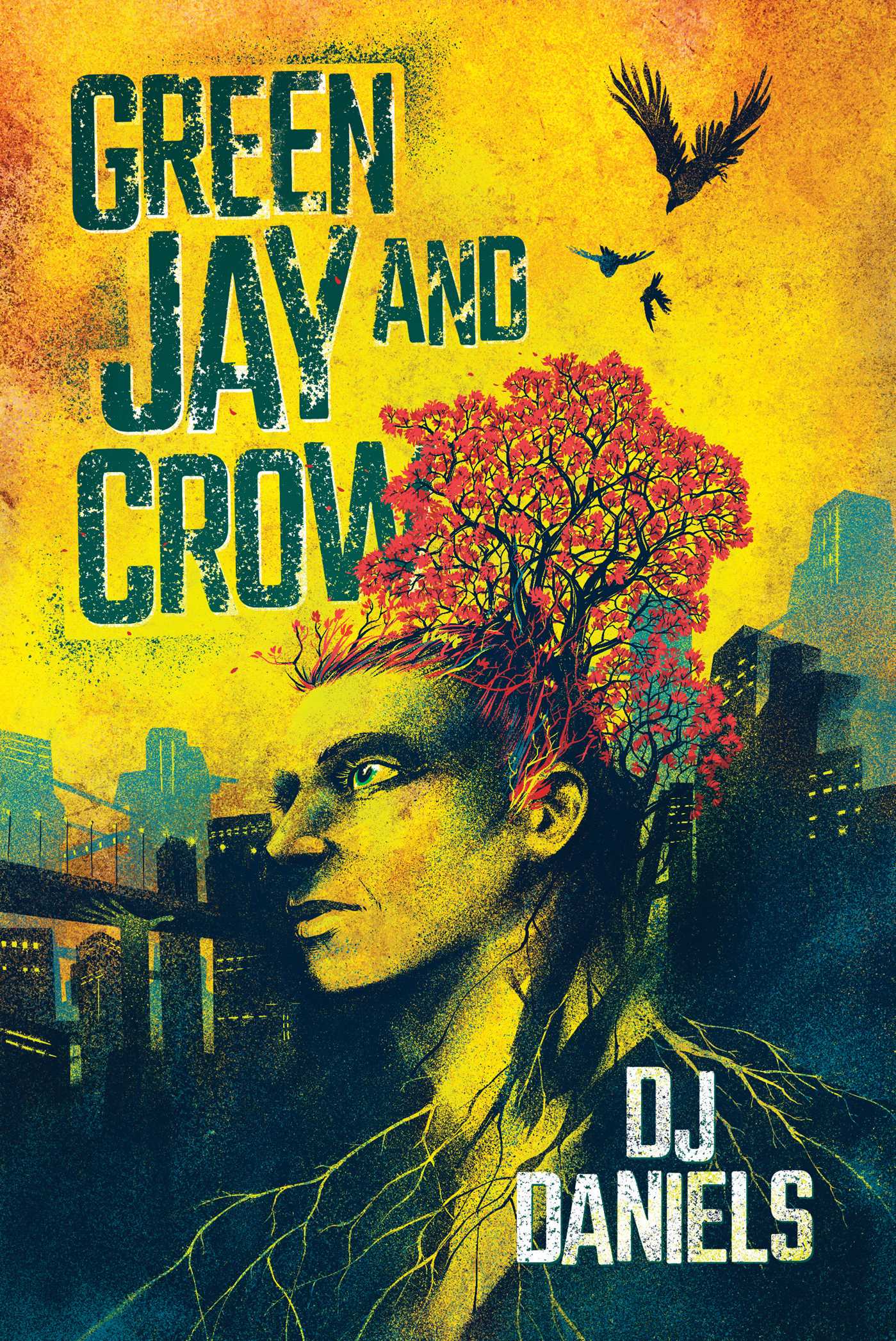 Green Jay and Crow by DJ Daniels
Type: Standalone novelPublisher: AbaddonRelease date: December 11th
A prescient science fiction vision of humanity and identity in a trans-human world

"I WAS MEANT TO COME TO BARLEWIN, BUT I WAS NEVER MEANT TO STAY."

The half-forgotten streets of Barlewin, in the shadow of the High Track, are a good place to hide: among the aliens and the couriers, the robots and the doubles, where everyone has secrets.

Like Eva, a 3D-printed copy of another woman, built to be disposable.She should have disintegrated days ago… and she hasn't.

And now her creator wants her back.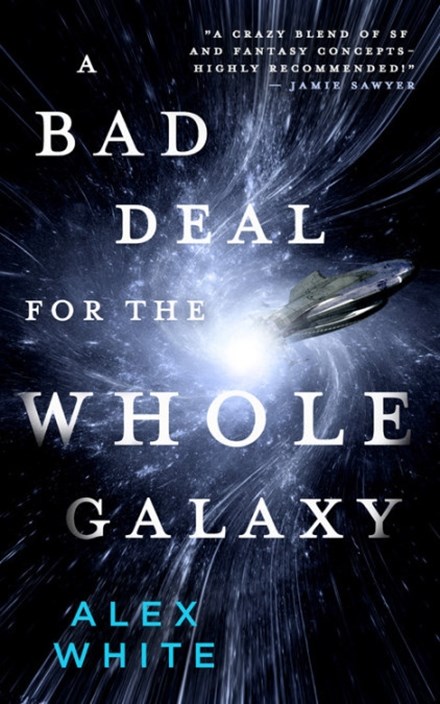 A Bad Deal For the Whole Galaxy by Alex White
Type: Second book in the Salvagers seriesPublisher: OrbitRelease date: December 11th
The greatest dangers hide the brightest treasures in this bold, planet-hopping science fiction adventure series. The crew of the legendary Capricious are rich enough to retire in comfort for the rest of their days, but none of it matters if the galaxy is still in danger.Nilah and Boots, the ship's newest crew-members hear the word of a mysterious cult that may have links back to an ancient and all-powerful magic. To find it, hot-headed Nilah will have to go undercover and find the source of their power without revealing her true identity. Meanwhile, Boots is forced to confront the one person she'd hoped never to see again: her old, turn-coat treasure-hunting partner.Read A Bad Deal For the Whole Galaxy by Alex White 
Best New Science Fiction Books in November 2018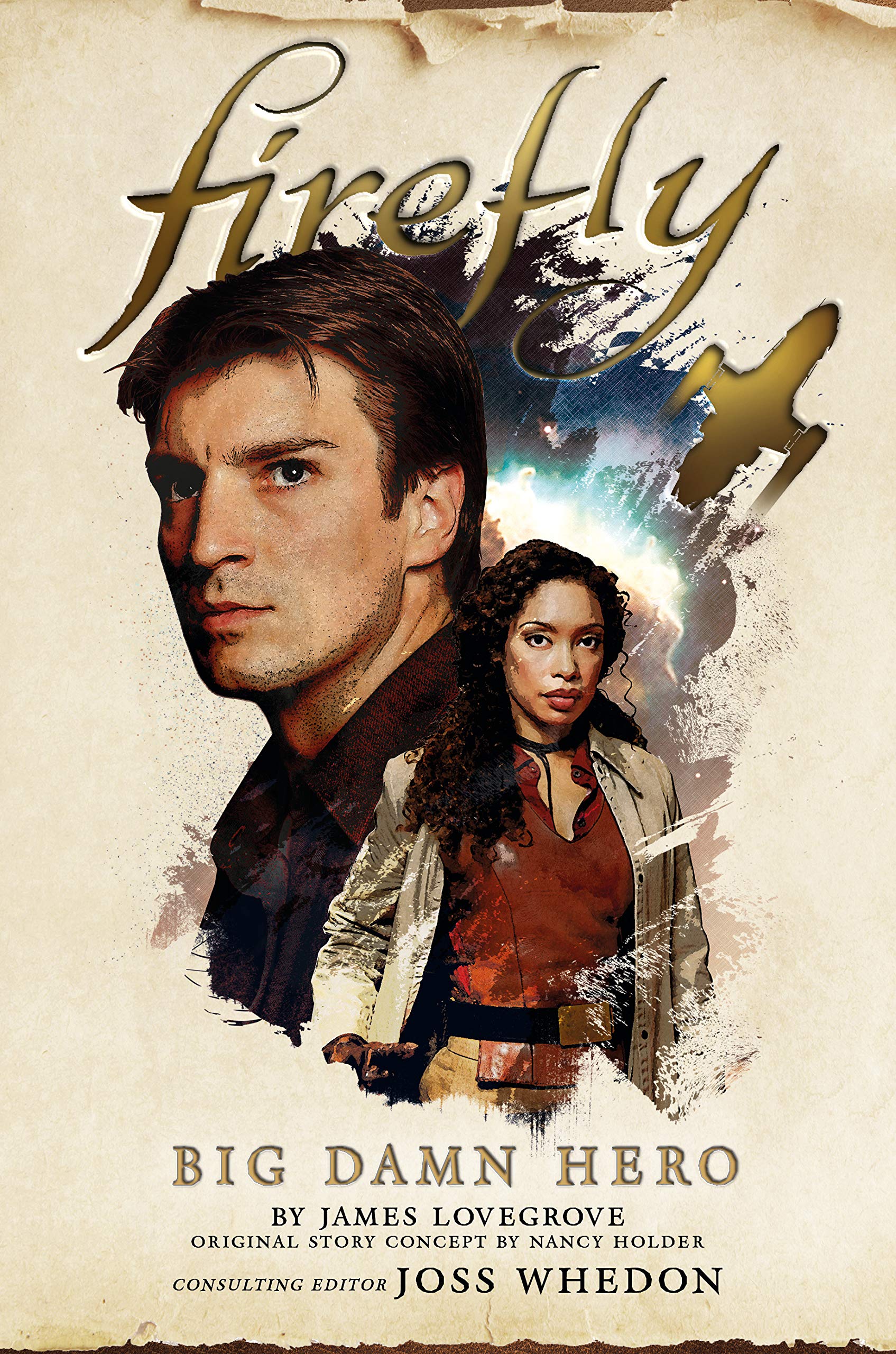 Firefly – Big Damn Hero by James Lovegrove (Story by Nancy Holder)
Type: Canon continuation of the TV seriesPublisher: Titan BooksRelease date: November 20th
The first original novel tying into the critically acclaimed and much-missed Firefly series from creator Joss Whedon.

The Battle of Serenity Valley was the turning point that led the Independents to their defeat at the hands of the Alliance. Yet the Browncoats had held the valley for weeks against all odds, before being ordered to lay down their arms. Command stated they refused to send in airpower because the ground war was "too hot." But the soldiers who were there insist that was not true…

While picking up a new cargo on Persephone, Captain Malcolm Reynolds is kidnapped by a bunch of embittered veteran Browncoats who suspect him of sabotaging the Independents during the war. As the rest of the crew struggle to locate him, Mal is placed on trial for his life, fighting compelling evidence that someone did indeed betray them to the Alliance all those years ago. As old comrades and old rivals crawl out of the woodwork, Mal must prove his innocence, but his captors are desperate and destitute, and will settle for nothing less than the culprit's blood.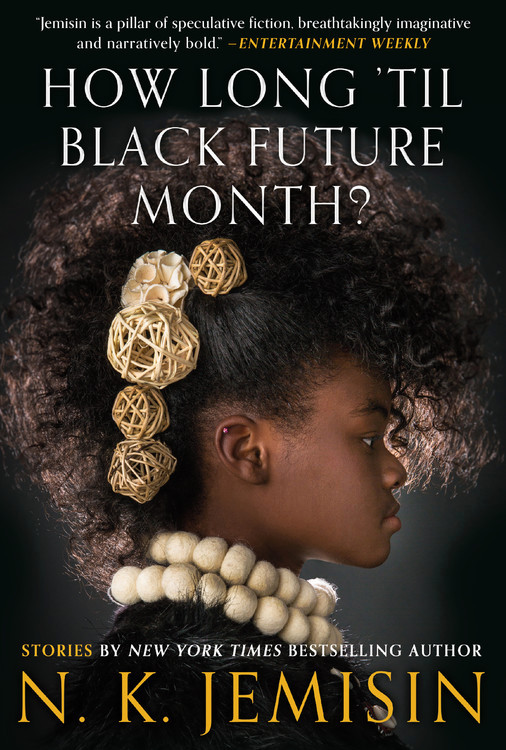 How Long 'til Black Future Month by N.K. Jemisin
Type: Collection of short fictionPublisher: OrbitRelease date: November 27th
Three-time Hugo Award winner N. K. Jemisin's first collection of short fiction challenges and enchants with breathtaking stories of destruction, rebirth, and redemption.N. K. Jemisin is one of the most powerful and acclaimed speculative fiction authors of our time. In the first collection of her evocative short fiction, Jemisin equally challenges and delights readers with thought-provoking narratives of destruction, rebirth, and redemption.Dragons and hateful spirits haunt the flooded streets of New Orleans in the aftermath of Hurricane Katrina. In a parallel universe, a utopian society watches our world, trying to learn from our mistakes. A black mother in the Jim Crow South must save her daughter from a fey offering impossible promises. And in the Hugo award-nominated short story "The City Born Great," a young street kid fights to give birth to an old metropolis's soul.Read How Long 'til Black Future Month by N.K. Jemisin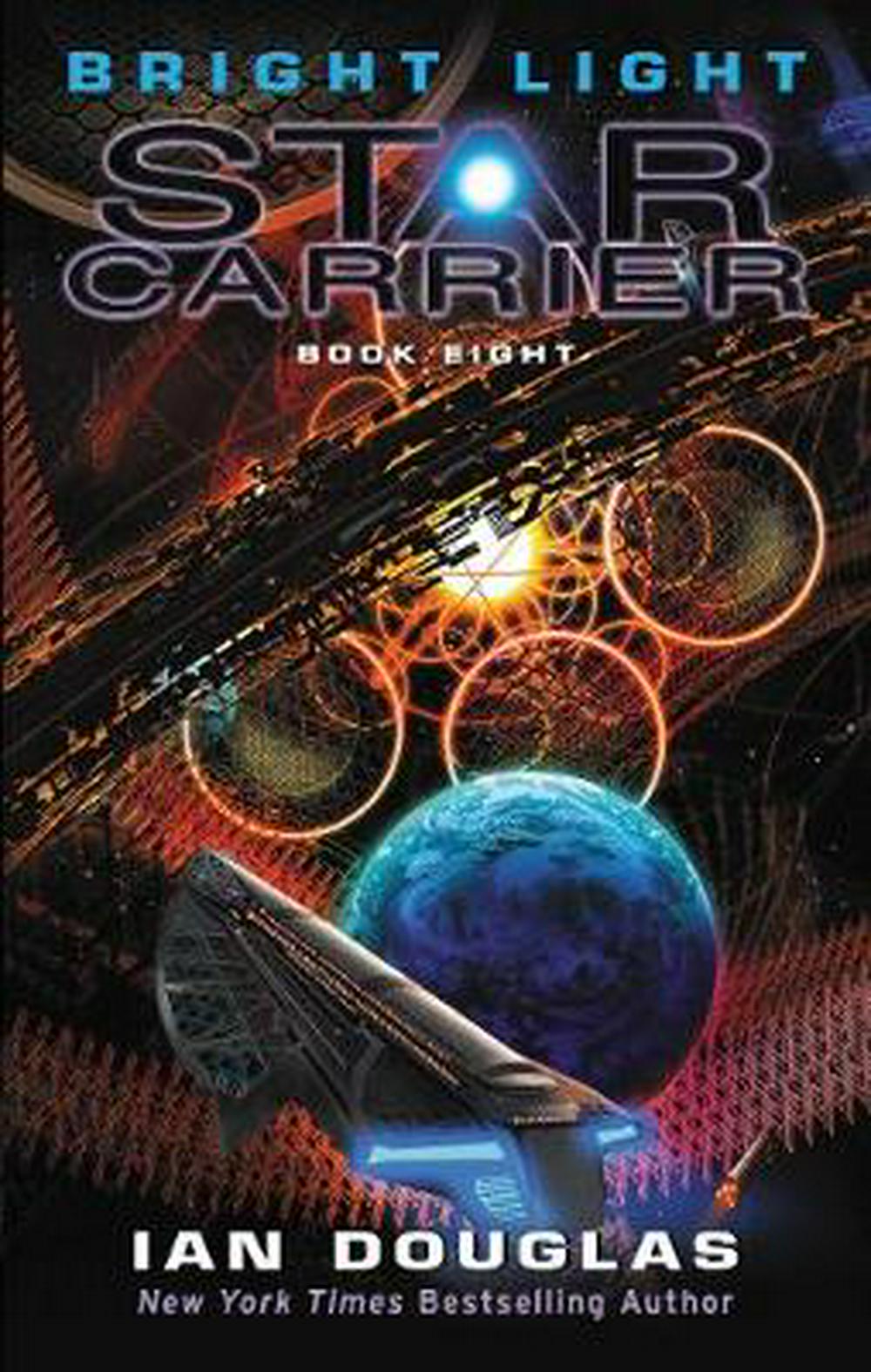 Bright Light: Star Carrier: Book Eight by Ian Douglas
Type: Book eight in the Star Carrier seriesPublisher: Harper VoyagerRelease date: November 27th
New York Times bestselling military science fiction author Ian Douglas brings us the eighth—and penultimate—Star Carrier novel, Bright Light, combining the best action, adventure, and hard science into this universe-spanning series

There's no more time . . .

There's always more time . . .

Trevor Gray has been stripped of his command of the starship America, and is unsure what to do with his life. Having dedicated so much of himself to the service, he knew following the super-AI Konstantin's advice could have severe consequences. He just never thought he would be out of the fight.

Because that's what Earth is in: a fight against a sinister alien force that is so technologically advanced, there seems little hope. And that's why he had disobeyed his orders in the first place: to figure out a way to stop them. But now he's beached.

Which is just what Konstantin wanted.

For the super-AI has a plan: connect Gray with the Pan-Europeans, and set him on a course to the remote star Deneb. There, he is to make contact with a mysterious alien civilization using the new artificial intelligence Bright Light, and maybe—if they can make it in time—prevent humanity from being wiped from the universe.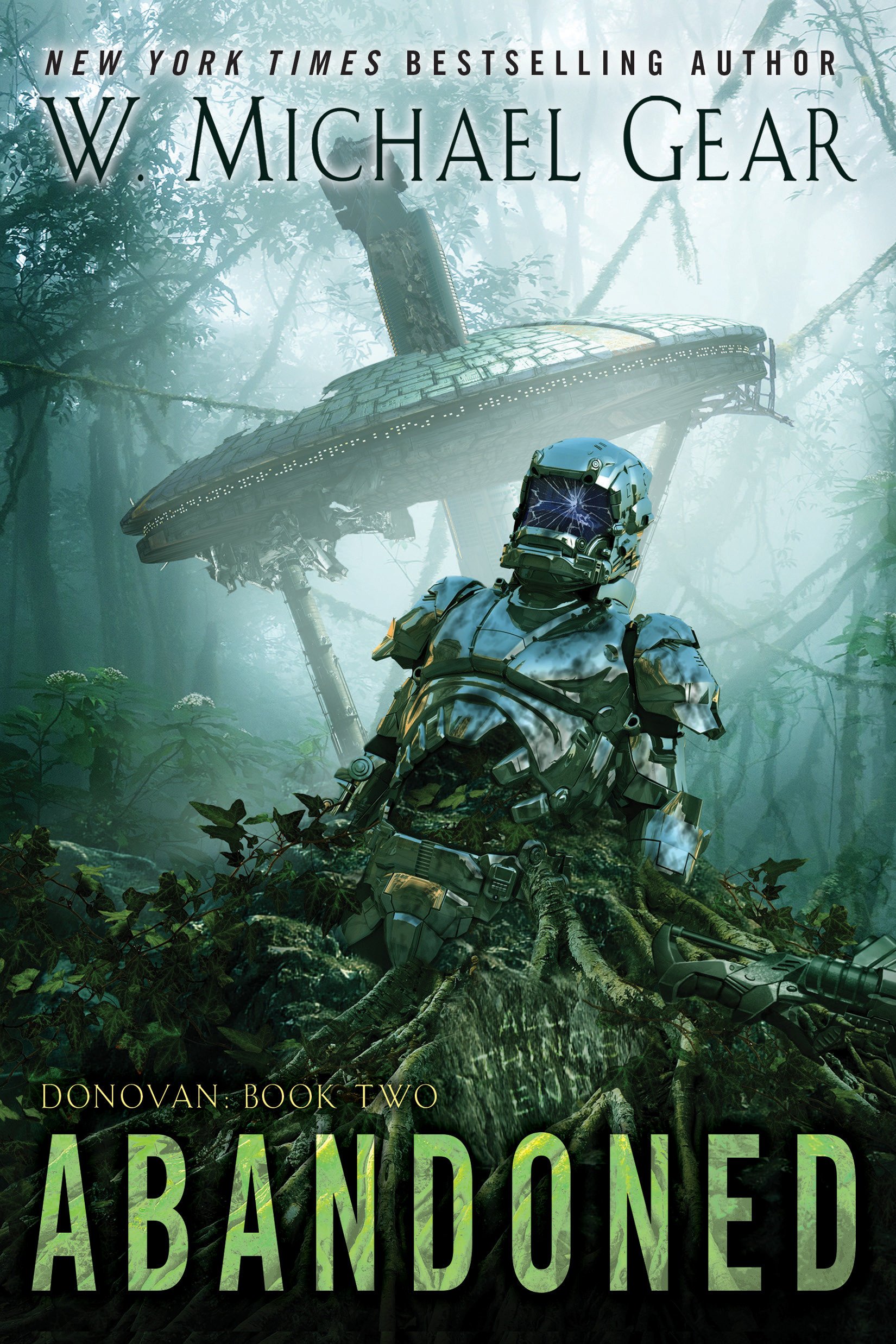 Abandoned by W. Michael Gear
Type: Book two in the Donovan seriesPublisher: DAWRelease date: November 27th
The second book in a thrilling sci-fi action adventure, set on Donovan, a treacherous alien planet where corporate threats and dangerous creatures imperil the lives of the planet's colonists.

New York Times bestselling author W. Michael Gear returns us to the world he laid out with such sure purpose in Outpost. The struggle for survival sharpens as resources dwindle, technology fails, and the grim reality of life on Donovan unfolds. 

Supervisor Kalico Aguila has bet everything on a fragile settlement far south of Port Authority. There, she has carved a farm and mine out of wilderness. But Donovan is closing in. When conditions couldn't get worse, a murderous peril descends out of Donovan's sky–one that will leave Kalico bleeding and shattered.

Talina Perez gambles her life and reputation in a bid to atone for ruthlessly murdering a woman's husband years ago. Ironically, saving Dya Simonov may save them all.

Lieutenant Deb Spiro is losing it, and by killing a little girl's pet alien, she may have precipitated disaster for all. In the end, the only hope will lie with a "lost" colony, and the alien-infested reflexes possessed by Security Officer Talina Perez.

On Donovan, only human beings are more terrifying than the wildlife.
Zero Sum Game by S.L. Huang
Type: First in planned seriesPublisher: Tor BooksRelease date: October 2nd
A blockbuster, near-future science fiction thriller, S.L. Huang's Zero Sum Game introduces a math-genius mercenary who finds herself being manipulated by someone possessing unimaginable power…

Cas Russell is good at math. Scary good. The vector calculus blazing through her head lets her smash through armed men twice her size and dodge every bullet in a gunfight, and she'll take any job for the right price.

As far as Cas knows, she's the only person around with a superpower…until she discovers someone with a power even more dangerous than her own. Someone who can reach directly into people's minds and twist their brains into Moebius strips. Someone intent on becoming the world's puppet master.

Cas should run, like she usually does, but for once she's involved. There's only one problem…

She doesn't know which of her thoughts are her own anymore.
Read our full review of S.L. Huang's Zero Sum Game here.
Check out our interview with S.L. Huang from this year's New York Comic Con…
Check out our written interview with S.L. Huang.
S.L. Huang shares the female mathematicians who have inspired her.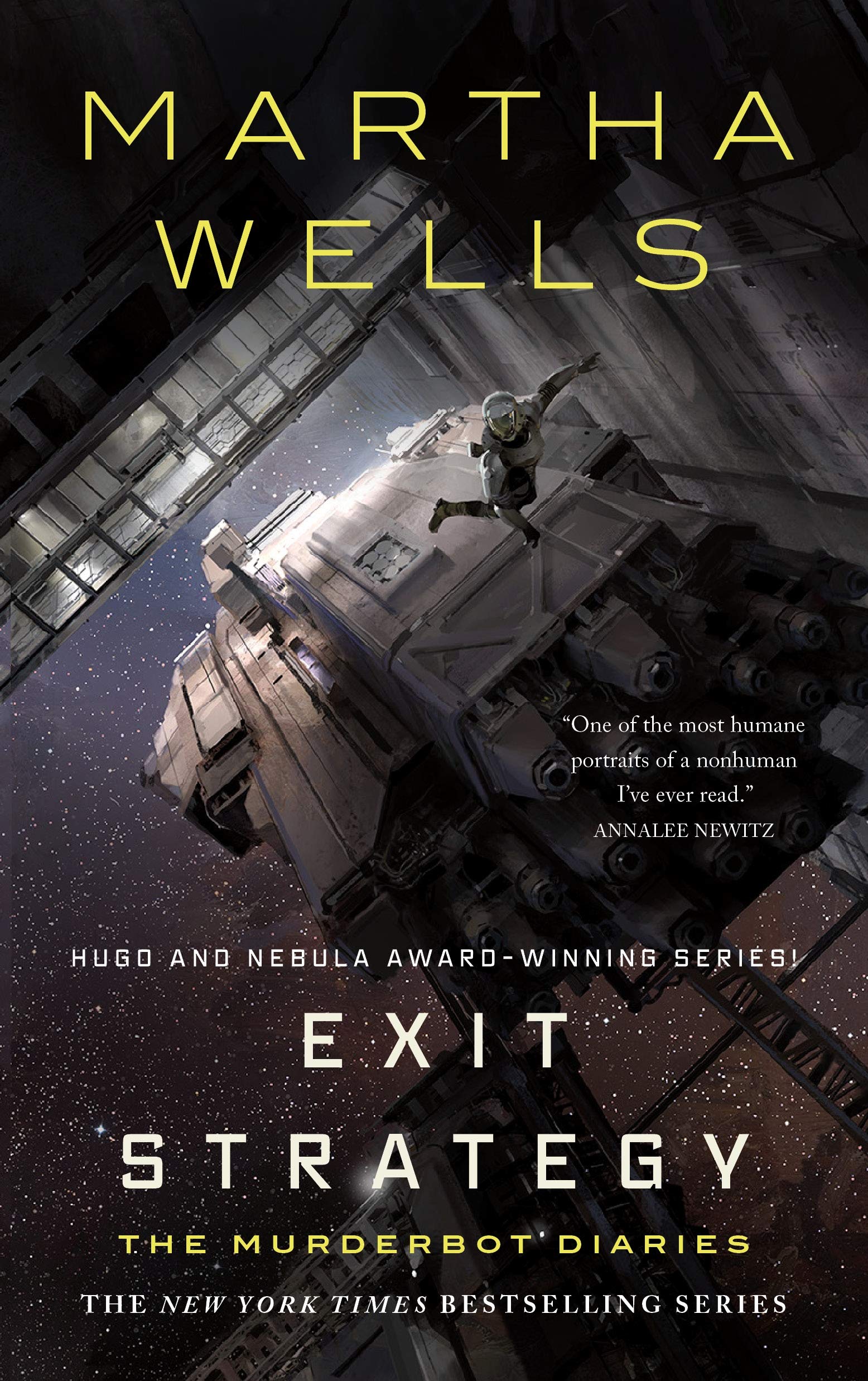 Exit Strategy by Martha Wells
Type: Book four in Murderbot SeriesPublisher: Tor BooksRelease date: October 2nd
Martha Wells's Hugo, Nebula, Alex, and Locus Award-winning, New York Times and USA Today bestselling series, The Murderbot Diaries, comes to a thrilling conclusion in Exit Strategy. Murderbot wasn't programmed to care. So, its decision to help the only human who ever showed it respect must be a system glitch, right?

Having traveled the width of the galaxy to unearth details of its own murderous transgressions, as well as those of the GrayCris Corporation, Murderbot is heading home to help Dr. Mensah—its former owner (protector? friend?)—submit evidence that could prevent GrayCris from destroying more colonists in its never-ending quest for profit.

But who's going to believe a SecUnit gone rogue?

And what will become of it when it's caught?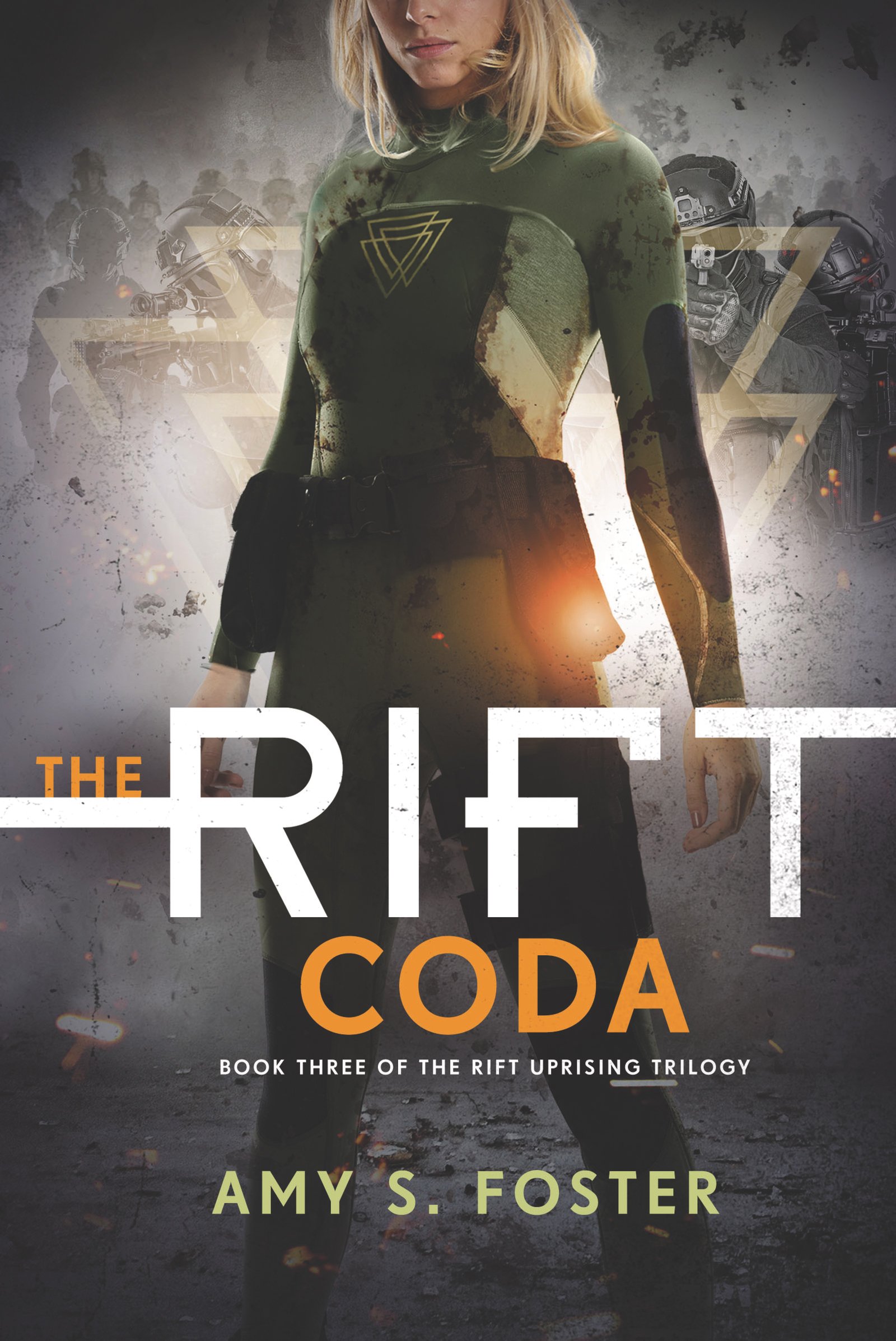 The Rift Coda by Amy S. Foster
Type: Third book in Rift Uprising TrilogyPublisher: Harper VoyagerRelease date: October 9th
The exciting, action-packed finale to The Rift Uprising trilogy that rivals the thrills and action of The Hunger Games and Red Rising.

Ryn Whittaker started an uprising. Now she has to end it.

Not long ago, Ryn knew what her future would be—as a Citadel, a genetically enhanced super-soldier, it was her job to protect her version of Earth among an infinite number of other versions in the vast Multiverse at any cost. But when Ezra Massad arrived on Ryn's Earth, her life changed in an instant, and he pushed her to start asking why she was turned into a Citadel in the first place.

What began as merely an investigation into her origins ended up hurling Ryn, Ezra, and Ryn's teammate Levi through the Multiverse and headlong into a conspiracy so vast and complex that Ryn can no longer merely be a soldier . . . she must now be a general. And in becoming a true leader, she must forge alliances with unpredictable species, make impossible decisions, and face deep sacrifices. She must lead not thousands, but hundreds of thousands of troops under her command and in doing so, leave any trace of her childhood behind.

Ryn always knew that she was created to fight. But now she must step forward and lead.
Read our full review of The Rift Uprising Trilogy here.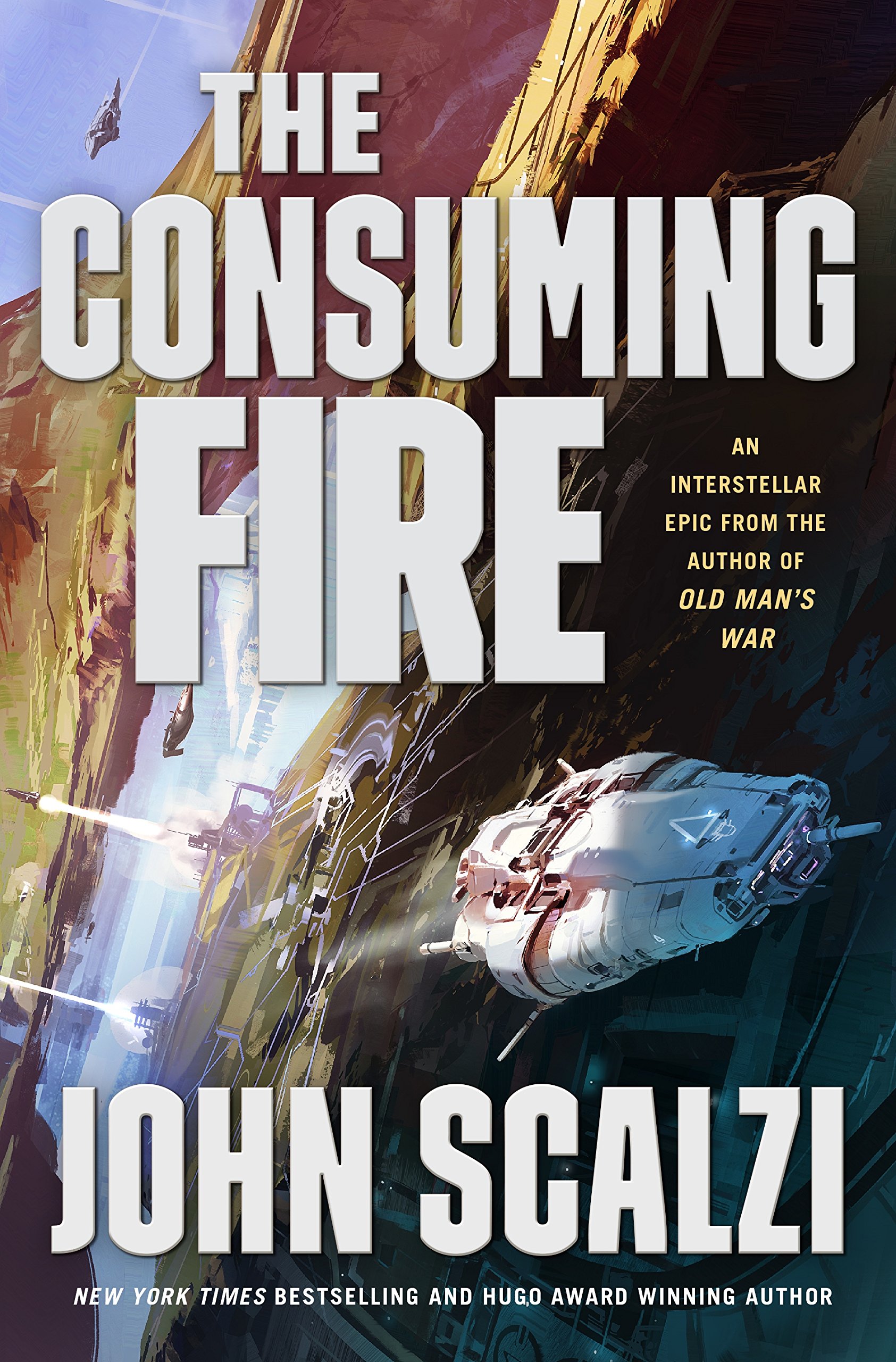 The Consuming Fire by John Scalzi
Type: Second in The Interdependency seriesPublisher: Tor BooksRelease date: October 16th
The Consuming Fire—the sequel to the 2018 Hugo Award Best Novel finalist and 2018 Locus Award-winning The Collapsing Empire—an epic space-opera novel in the bestselling Interdependency series, from the Hugo Award-winning and New York Times bestselling author John Scalzi

The Interdependency—humanity's interstellar empire—is on the verge of collapse. The extra-dimensional conduit that makes travel between the stars possible is disappearing, leaving entire systems and human civilizations stranded.

Emperox Grayland II of the Interdependency is ready to take desperate measures to help ensure the survival of billions. But arrayed before her are those who believe the collapse of the Flow is a myth—or at the very least an opportunity to an ascension to power.

While Grayland prepares for disaster, others are prepare for a civil war. A war that will take place in the halls of power, the markets of business and the altars of worship as much as it will between spaceships and battlefields.

The Emperox and her allies are smart and resourceful, as are her enemies. Nothing about this will be easy… and all of humanity will be caught in its consuming fire.
Check out our interview with John Scalzi about his other book published in 2018, Head On.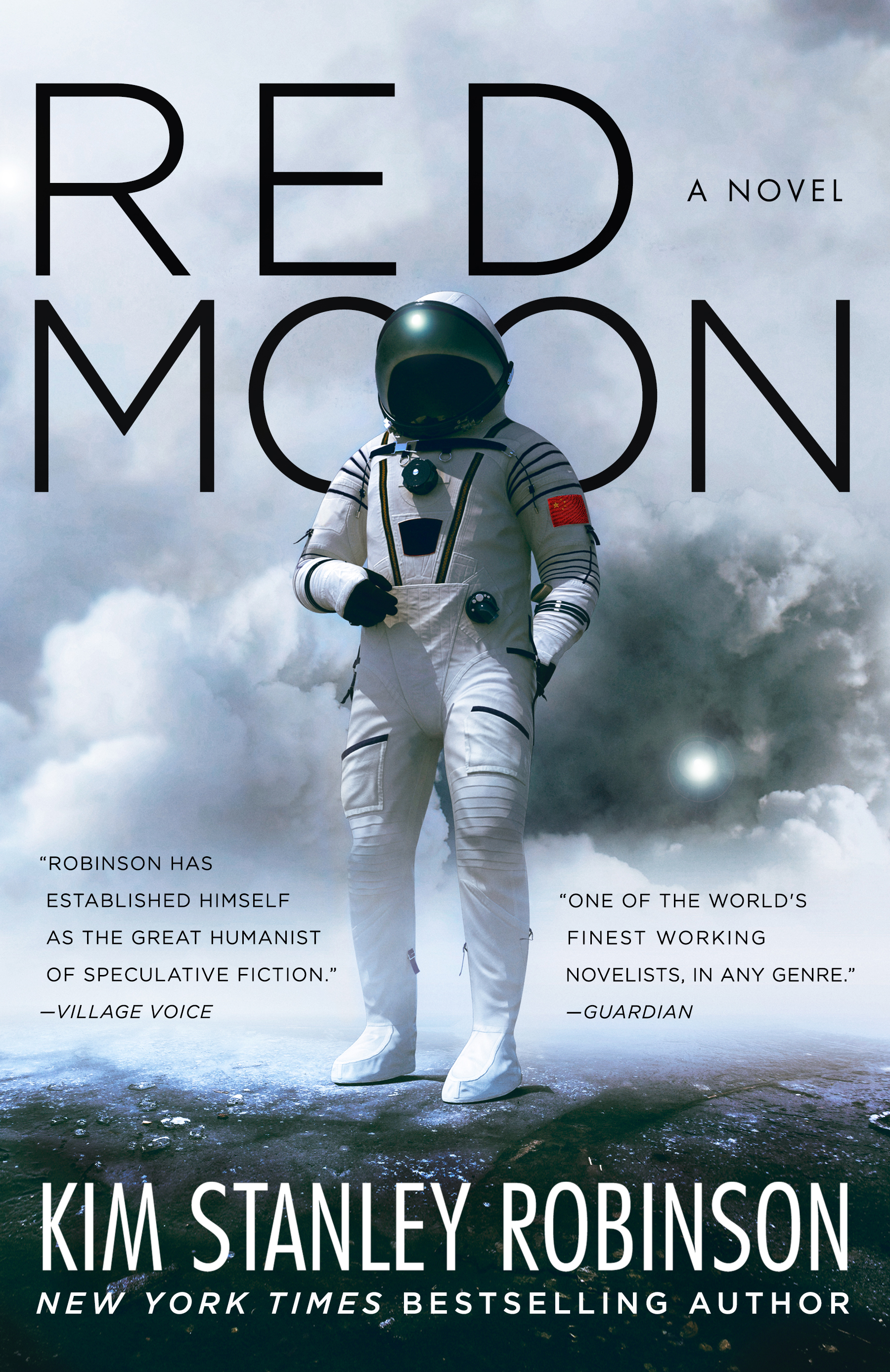 Red Moon by Kim Stanley Robinson
Type: Standalone novelPublisher: OrbitRelease date: October 23rd
Red Moon is a magnificent novel of space exploration and political revolution from New York Times bestselling author Kim Stanley Robinson.

It is thirty years from now, and we have colonized the moon.

American Fred Fredericks is making his first trip, his purpose to install a communications system for China's Lunar Science Foundation. But hours after his arrival he witnesses a murder and is forced into hiding.

It is also the first visit for celebrity travel reporter Ta Shu. He has contacts and influence, but he too will find that the moon can be a perilous place for any traveler.

Finally, there is Chan Qi. She is the daughter of the Minister of Finance, and without doubt a person of interest to those in power. She is on the moon for reasons of her own, but when she attempts to return to China, in secret, the events that unfold will change everything – on the moon, and on Earth.
Astounding by Alec Nevala-Lee
Type: Standalone non-fictionPublisher: Dey Street BooksRelease date: October 23rd
Astounding is the landmark account of the extraordinary partnership between four controversial writers—John W. Campbell, Isaac Asimov, Robert A. Heinlein, and L. Ron Hubbard—who set off a revolution in science fiction and forever changed our world. 

This remarkable cultural narrative centers on the figure of John W. Campbell, Jr., whom Asimov called "the most powerful force in science fiction ever." Campbell, who has never been the subject of a biography until now, was both a visionary author—he wrote the story that was later filmed as The Thing—and the editor of the groundbreaking magazine best known as Astounding Science Fiction, in which he discovered countless legendary writers and published classic works ranging from the I, Robot series to Dune. Over a period of more than thirty years, from the rise of the pulps to the debut of Star Trek, he dominated the genre, and his three closest collaborators reached unimaginable heights. Asimov became the most prolific author in American history; Heinlein emerged as the leading science fiction writer of his generation with the novels Starship Troopers and Stranger in a Strange Land; and Hubbard achieved lasting fame—and infamy—as the founder of the Church of Scientology. 

Drawing on unexplored archives, thousands of unpublished letters, and dozens of interviews, Alec Nevala-Lee offers a riveting portrait of this circle of authors, their work, and their tumultuous private lives. With unprecedented scope, drama, and detail, Astounding describes how fan culture was born in the depths of the Great Depression; follows these four friends and rivals through World War II and the dawn of the atomic era; and honors such exceptional women as Doña Campbell and Leslyn Heinlein, whose pivotal roles in the history of the genre have gone largely unacknowledged. For the first time, it reveals the startling extent of Campbell's influence on the ideas that evolved into Scientology, which prompted Asimov to observe: "I knew Campbell and I knew Hubbard, and no movement can have two Messiahs." It looks unsparingly at the tragic final act that estranged the others from Campbell, bringing the golden age of science fiction to a close, and it illuminates how their complicated legacy continues to shape the imaginations of millions and our vision of the future itself.
Further reading: Best New Young Adult Fiction
Further reading: Best New Horror Books
Best New Science Fiction Books in September 2018
The Reincarnated Giant: An Anthology of 21st Century Chinese Science Fiction
Type: AnthologyPublisher: Columbia University PressRelease date: September 4th
A new wave of Chinese science fiction is here. This golden age has not only resurrected the genre but also subverted its own conventions. Going beyond political utopianism and technological optimism, contemporary Chinese writers conjure glittering visions and subversive experiments—ranging from space opera to cyberpunk, utopianism to the posthuman, and parodies of China's rise to deconstructions of the myth of national development.

This anthology showcases the best of contemporary science fiction from Taiwan, Hong Kong, and the People's Republic of China. In fifteen short stories and novel excerpts, The Reincarnated Giant opens a doorway into imaginary realms alongside our own world and the history of the future. Authors such as Lo Yi-chin, Dung Kai-cheung, Han Song, Chen Qiufan, and the Hugo winner Liu Cixin—some alive during the Cultural Revolution, others born in the 1980s—blur the boundaries between realism and surrealism, between politics and technology. They tell tales of intergalactic war; decoding the last message sent from an extinct human race; the use of dreams as tools to differentiate cyborgs and humans; poets' strange afterlife inside a supercomputer; cannibalism aboard an airplane; and unchecked development that leads to uncontrollable catastrophe. At a time when the Chinese government promotes the "Chinese dream," the dark side of the new wave shows a nightmarish unconscious. The Reincarnated Giant is an essential read for anyone interested in the future of the genre.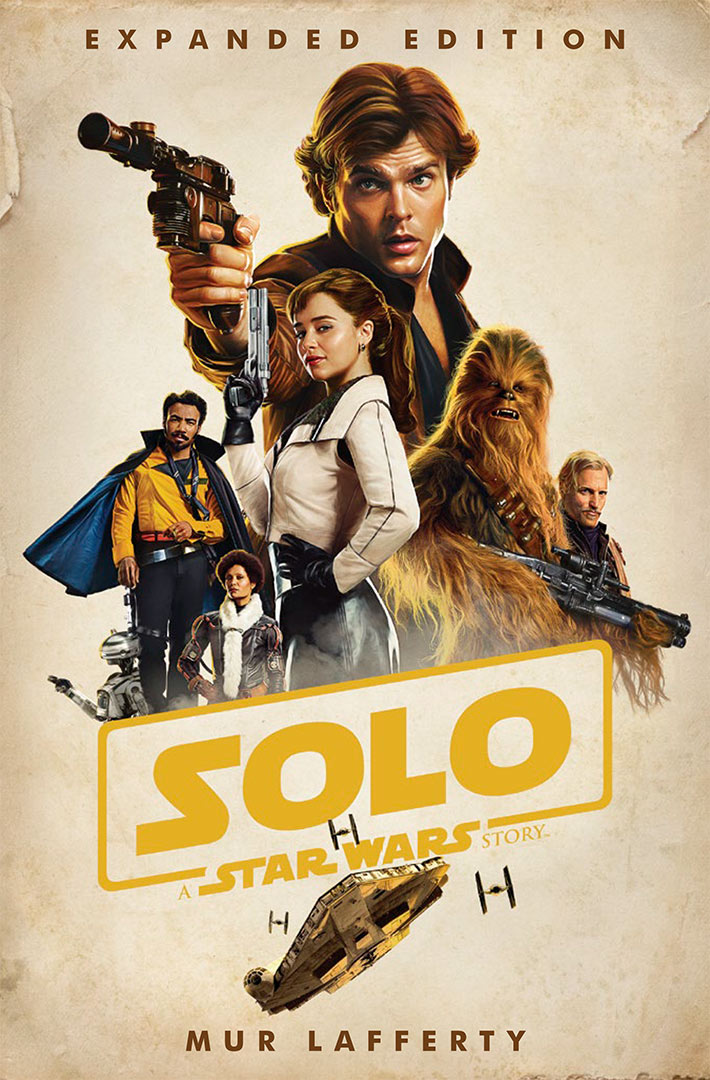 Solo: A Star Wars Story: Expanded Edition by Mur Lafferty
Type: Movie adaptation novelPublisher: Del ReyRelease date: September 4th
Though Han Solo has thrilled Star Wars fans for decades, the notorious wisecracking scoundrel was chasing adventure and dodging trouble long before he walked into the cantina at Mos Eisley spaceport.   Young Han dreams of someday soaring into space at the helm of his own starship and leaving his home, the gritty industrial planet Corellia, far behind. But as long as he's trapped in a life of poverty and crime—and under the thumb of the sinister Lady Proxima and her brutal street gang—reaching the distant stars seems impossible. When Han tries to escape with his girlfriend and partner-in-crime, Qi'ra, he makes it out—but she doesn't. Desperate for a way to find his own offworld vessel and free her, Han enlists in the Imperial Navy—the last place for a rebellious loner who doesn't play well with others.   When the Empire clips his wings, Han goes rogue and plunges into the shady world of smugglers, gamblers, and con artists. There he meets the charming and cunning high roller Lando Calrissian, makes an unlikely friend in a cantankerous Wookiee called Chewbacca, and first lays eyes on the Millennium Falcon. To snag his piece of the outlaw pie, Han joins a crew of pirates to pull off a risky heist. The stakes are high, the danger is great, and the odds are slim. But never tell Han Solo the odds.
Worlds Seen in Passing: Ten Years of Tor.com Short Fiction
Type: Anthology of short storiesPublisher: Tor.comRelease date: September 4th
Since it began in 2008, Tor.com has explored countless new worlds of fiction, delving into possible and impossible futures, alternate and intriguing pasts, and realms of fantasy previously unexplored. Its hundreds of remarkable stories span from science fiction to fantasy to horror, and everything in between. Now Tor.com is making some of those worlds available for the first time in print.

This volume collects some of the best short stories Tor.com has to offer, with Hugo and Nebula Award-winning short stories and novelettes chosen from all ten years of the program.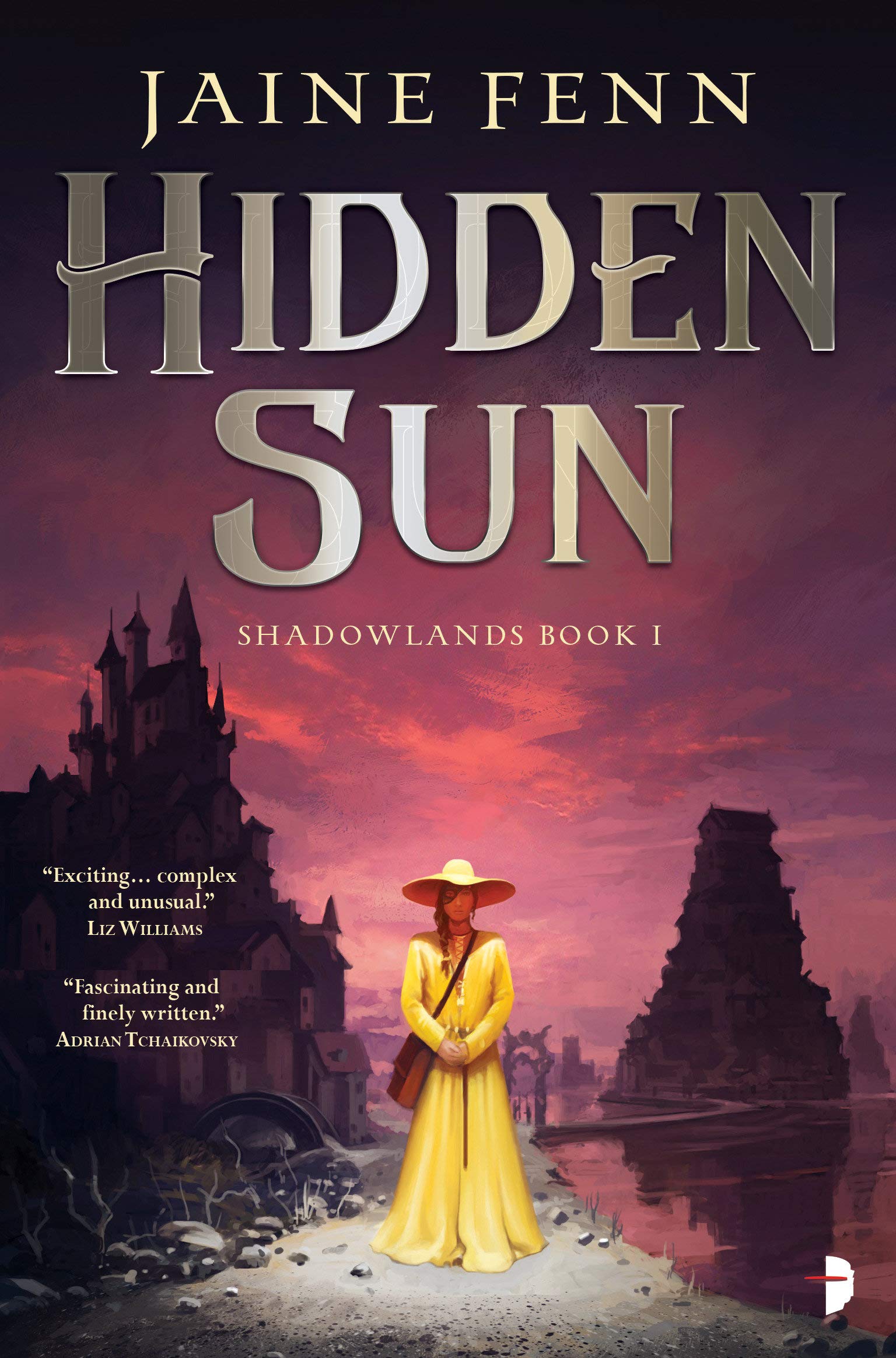 Hidden Sun by Jaine Fenn
Type: First book in Shadowlands duologyPublisher: Angry RobotRelease date: September 4th
An eccentric noblewoman scientist's journey into a hostile environment will change her world forever, in this enthralling fantasy novel.

Rhia Harlyn is a noble in Shen, one of the dozens of shadowlands which separate the bright, alien skyland. She has a missing brother, an unwanted marriage proposal and an interest in science considered unbecoming in her gender. Her brother's disappearance coincided with a violent unsolved murder, and Rhia impulsively joins the search party headed into the skyland – a place whose dangers and wonders have long fascinated her. The dangerous journey brings her into conflict with a young rebel stuck between the worlds of shadow and light, and a charismatic cult leader who believes he can defeat death itself.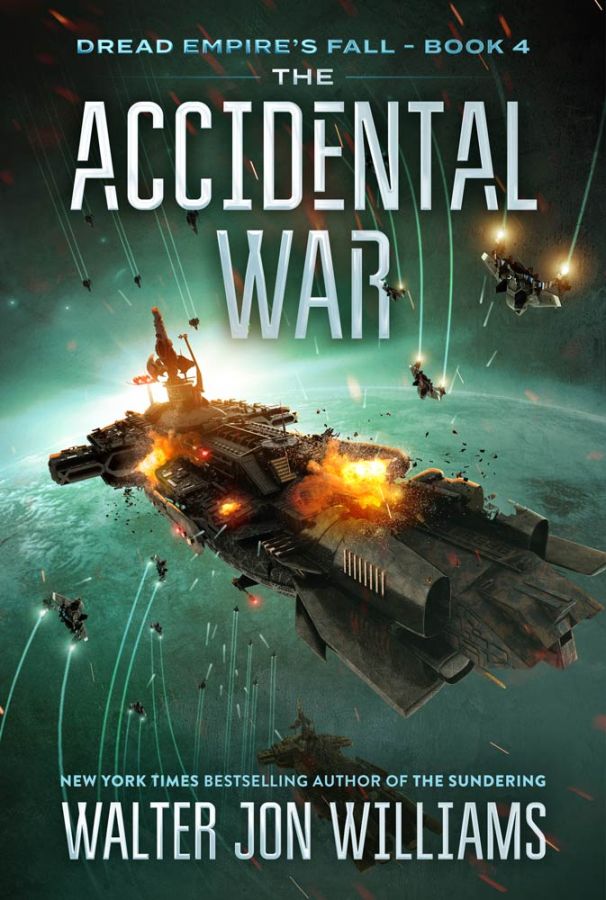 The Accidental War by Walter Jon Williams
Type: First novel in trilogy (Set in world of Dread Empire's Fall series)Publisher: Harper VoyagerRelease date: September 4th
Blending fast-paced military science fiction and space opera, the first volume in a dynamic trilogy from the New York Times bestselling author of The Praxis, set in the universe of his popular and critically acclaimed Dread Empire's Fall series—a tale of blood, courage, adventure and battle in which the fate of an empire rests in the hands of a cadre of desperate exiles.

It's been seven years since the end of the Naxid War. Sidelined for their unorthodox tactics by a rigid, tradition-bound military establishment, Captain Gareth Martinez and Captain the Lady Sula are stewing in exile, frustrated and impatient to exercise the effective and lethal skills they were born to use in fighting the enemy.

Yet after the ramshackle empire left by the Shaa conquerors is shaken by a series of hammer blows that threaten the foundations of the commonwealth, the result is a war that no one planned, no one expected, and no one knows how to end.

Now, Martinez, Sula, and their confederate Nikki Severin must escape the clutches of their enemies, rally the disorganized elements of the fleet, and somehow restore the fragile peace—or face annihilation at the hands of a vastly superior force.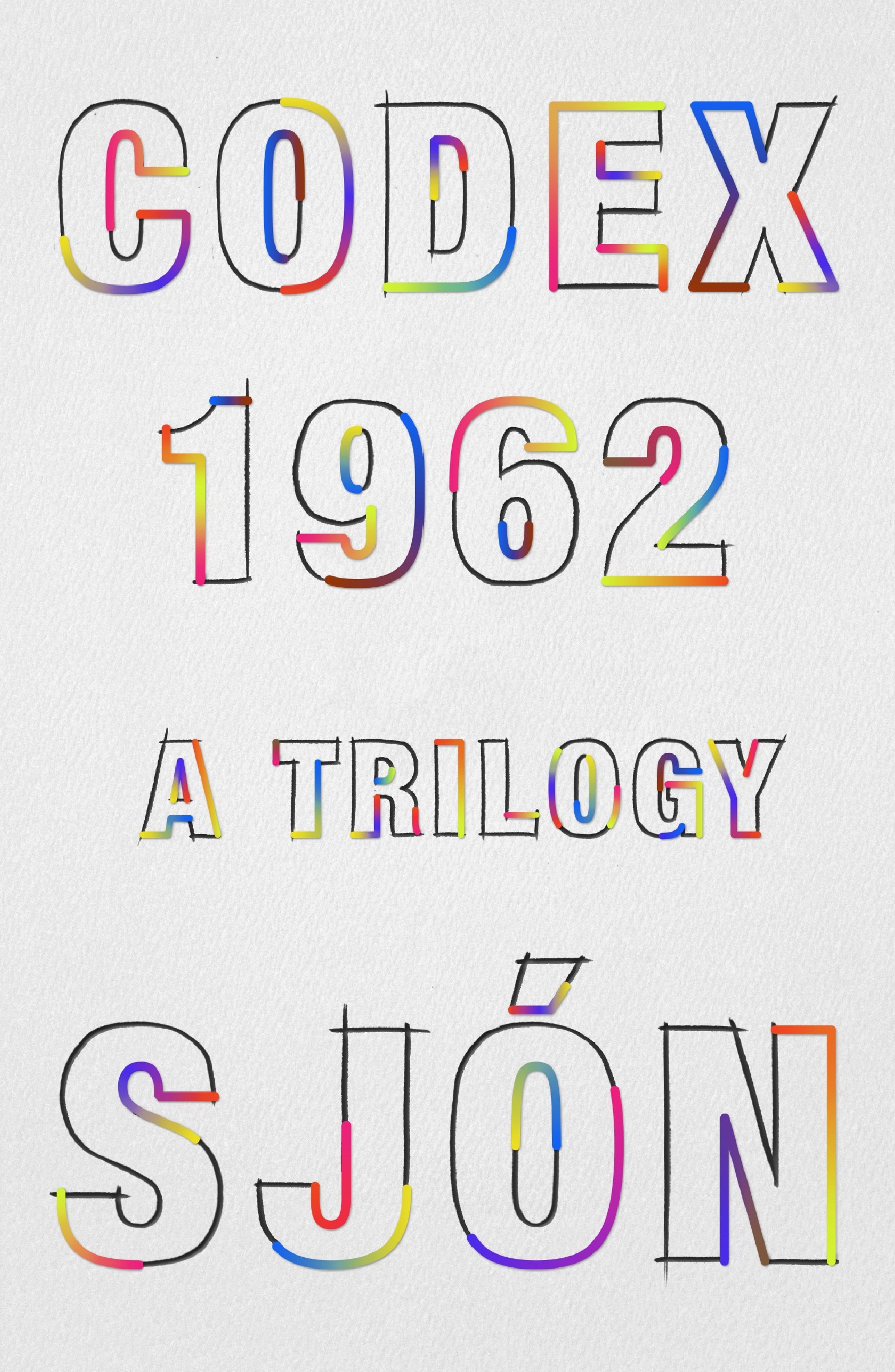 CoDex 1962: A Trilogy by
Sjón
Type: Trilogy of novelsPublisher: MCDRelease date: September 11th
Spanning eras, continents, and genres, CoDex 1962—twenty years in the making—is Sjón's epic three-part masterpiece

Over the course of four dazzling novels translated into dozens of languages, Sjón has earned a global reputation as one of the world's most interesting writers. But what the world has never been able to read is his great trilogy of novels, known collectively as CoDex 1962—now finally complete.

Josef Löwe, the narrator, was born in 1962—the same year, the same moment even, as Sjón. Josef's story, however, stretches back decades in the form of Leo Löwe—a Jewish fugitive during World War II who has an affair with a maid in a German inn; together, they form a baby from a piece of clay. If the first volume is a love story, the second is a crime story: Löwe arrives in Iceland with the clay-baby inside a hatbox, only to be embroiled in a murder mystery—but by the end of the volume, his clay son has come to life. And in the final volume, set in present-day Reykjavík, Josef's story becomes science fiction as he crosses paths with the outlandish CEO of a biotech company (based closely on reality) who brings the story of genetics and genesis full circle. But the future, according to Sjón, is not so dark as it seems.

In CoDex 1962, Sjón has woven ancient and modern material and folklore and cosmic myths into a singular masterpiece—encompassing genre fiction, theology, expressionist film, comic strips, fortean studies, genetics, and, of course, the rich tradition of Icelandic storytelling.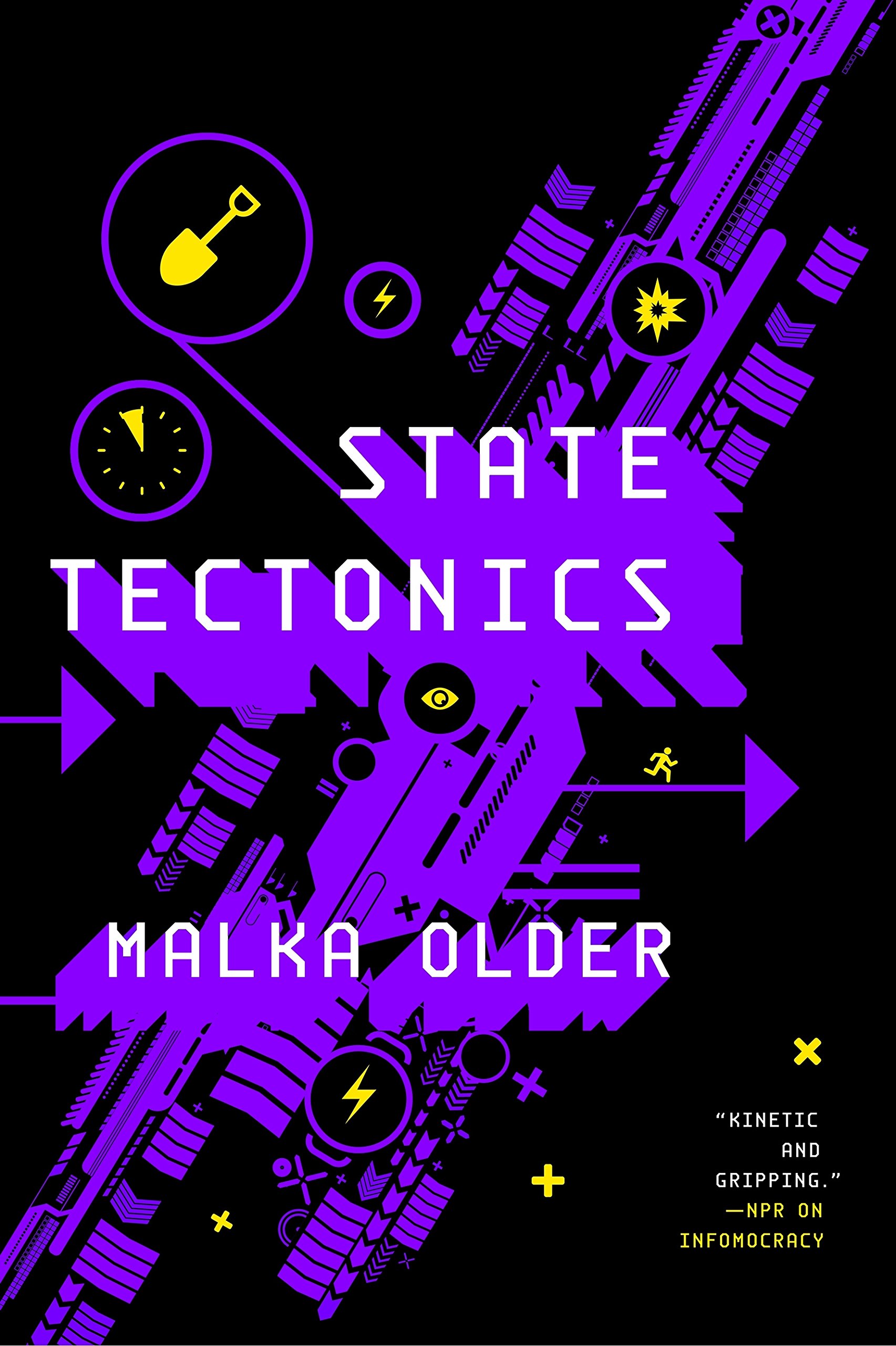 State Tectonics by Malka Older
Type: Third book in Centenal TrilogyPublisher: Tor.comRelease date: September 11th
Campbell Award finalist Malka Older's State Tectonics concludes The Centenal Cycle, the cyberpunk poltical thriller series that began with Infomocracy.

The future of democracy must evolve or die.

The last time Information held an election, a global network outage, two counts of sabotage by major world governments, and a devastating earthquake almost shook micro-democracy apart. Five years later, it's time to vote again, and the system that has ensured global peace for 25 years is more vulnerable than ever.

Unknown enemies are attacking Information's network infrastructure. Spies, former superpowers, and revolutionaries sharpen their knives in the shadows. And Information's best agents question whether the data monopoly they've served all their lives is worth saving, or whether it's time to burn the world down and start anew.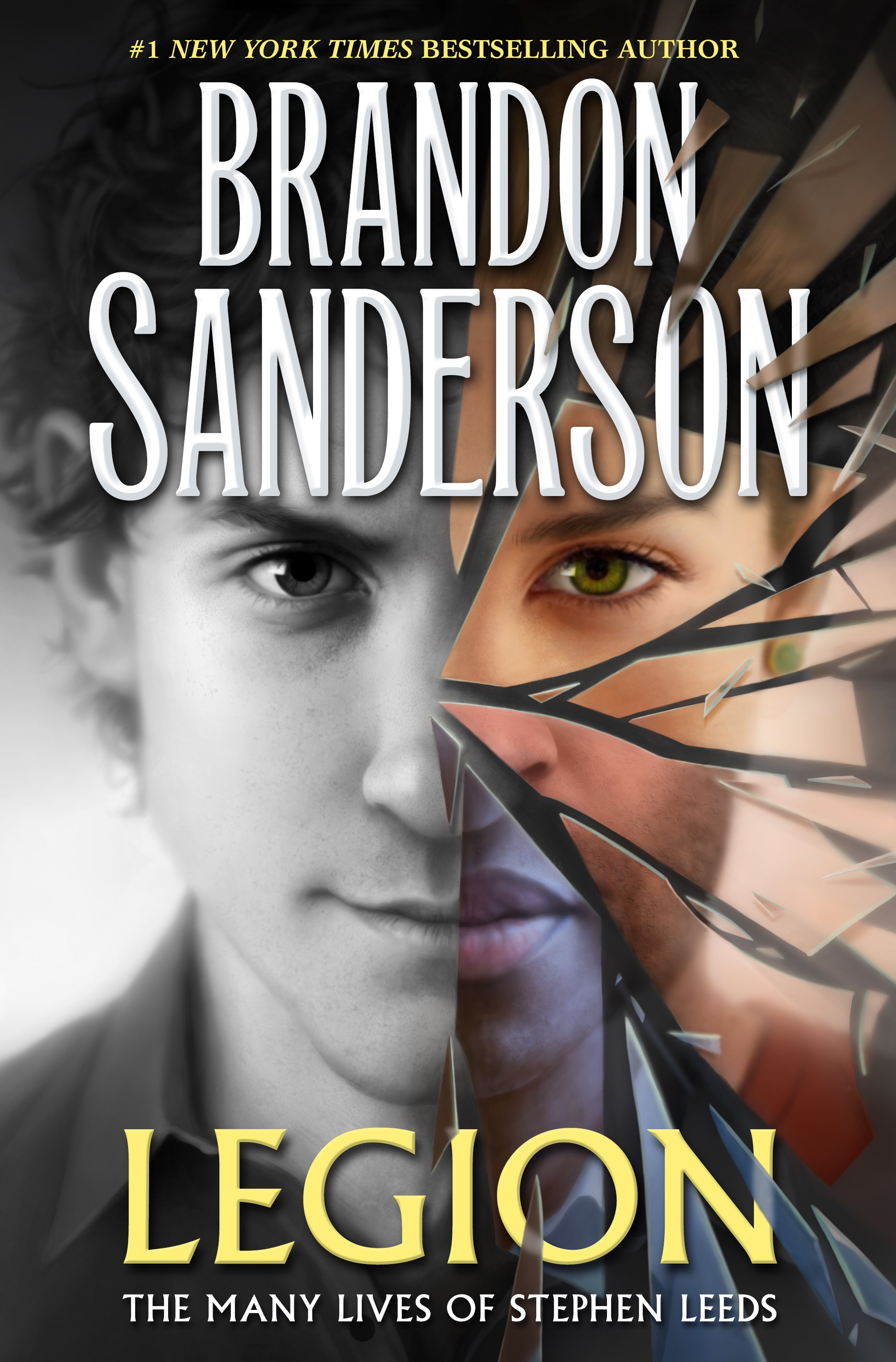 Legion: The Many Lives of Stephen Leeds by Brandon Sanderson
Type: Collection of novellasPublisher: Tor BooksRelease date: September 18th
Stephen Leeds is perfectly sane. It's his hallucinations who are mad.

A genius of unrivaled aptitude, Stephen can learn any new skill, vocation, or art in a matter of hours. However, to contain all of this, his mind creates hallucinatory people—Stephen calls them aspects—to hold and manifest the information. Wherever he goes, he is joined by a team of imaginary experts to give advice, interpretation, and explanation. He uses them to solve problems . . . for a price.

His brain is getting a little crowded and the aspects have a tendency of taking on lives of their own. When a company hires him to recover stolen property—a camera that can allegedly take pictures of the past—Stephen finds himself in an adventure crossing oceans and fighting terrorists. What he discovers may upend the foundation of three major world religions—and, perhaps, give him a vital clue into the true nature of his aspects.

Legion: The Many Lives of Stephen Leeds includes Legion, Legion: Skin Deep and the brand new, shocking finale to Leeds' story, Lies of the Beholder.
Mecha Samurai Empire by Peter Tieryas
Type: Standalone in United States of Japan universePublisher: AceRelease date: September 18th
The Man in the High Castle meets Pacific Rim in this action-packed alternate history novel from the award-winning author of United States of Japan. Germany and Japan won WWII and control the U.S., and a young man has one dream: to become a mecha pilot.

Makoto Fujimoto grew up in California, but with a difference–his California is part of the United States of Japan. After Germany and Japan won WWII, the United States fell under their control. Growing up in this world, Mac plays portical games, haphazardly studies for the Imperial Exam, and dreams of becoming a mecha pilot. Only problem: Mac's grades are terrible. His only hope is to pass the military exam and get into the prestigious mecha pilot training program at Berkeley Military Academy. 

When his friend Hideki's plan to game the test goes horribly wrong, Mac washes out of the military exam too. Perhaps he can achieve his dream by becoming a civilian pilot. But with tensions rising between the United States of Japan and Nazi Germany and rumors of collaborators and traitors abounding, Mac will have to stay alive long enough first…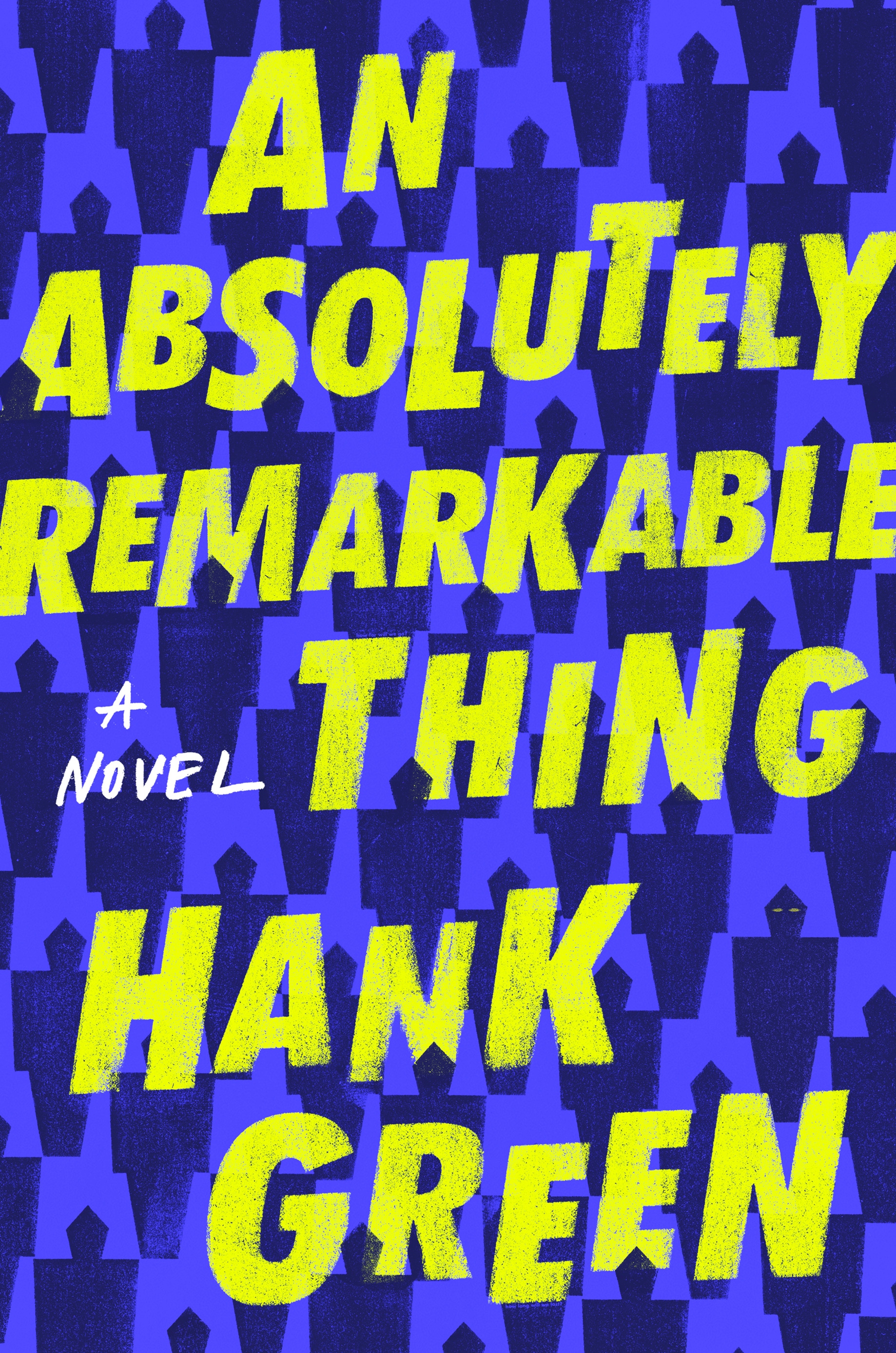 An Absolutely Remarkable Thing by Hank Green
Type: Debut novelPublisher: DuttonRelease date: September 25th
The Carls just appeared. Coming home from work at three a.m., twenty-three-year-old April May stumbles across a giant sculpture. Delighted by its appearance and craftsmanship–like a ten-foot-tall Transformer wearing a suit of samurai armor–April and her friend Andy make a video with it, which Andy uploads to YouTube. The next day April wakes up to a viral video and a new life. News quickly spreads that there are Carls in dozens of cities around the world–everywhere from Beijing to Buenos Aires–and April, as their first documentarian, finds herself at the center of an intense international media spotlight. 

Now April has to deal with the pressure on her relationships, her identity, and her safety that this new position brings, all while being on the front lines of the quest to find out not just what the Carls are, but what they want from us.

Compulsively entertaining and powerfully relevant, An Absolutely Remarkable Thing grapples with big themes, including how the social internet is changing fame, rhetoric, and radicalization; how our culture deals with fear and uncertainty; and how vilification and adoration spring from the same dehumanization that follows a life in the public eye.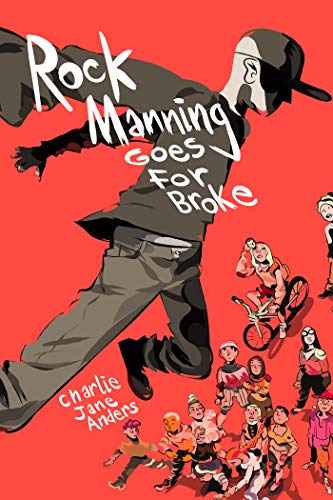 Rock Manning Goes For Broke by Charlie Jane Anders
Type: StandalonePublisher: Subterranean PressRelease date: September 30th
Vikings vs. Steampunks! Ice cream sundae hearse disasters! Roman gladiators meet vacuum-cleaner salesmen! Inappropriate uses of exercise equipment and supermarket trolleys! Unsupervised fires, and reckless destruction of public property! Nothing is off limits.

Rock Manning lives and breathes slapstick comedy, and his whole life is an elaborate tribute to the masters, like Buster Keaton, Harold Lloyd and Jackie Chan. With his best friend, Sally Hamster, he creates joyfully chaotic short movies that are full of mayhem and silliness.

But Rock and Sally are becoming famous at a time of unrest, when America's economy has collapsed and people are taking refuge in highly addictive drugs. America's youth are being drafted to take part in endless wars against imaginary enemies overseas, while at home, a fascist militia known as the Red Bandanas is rising to power. As America becomes more mired in violence and destruction, Rock Manning's zany comedy films become the escapist fun that everybody needs.

Over-the-top physical comedy and real-life brutality collide, as Rock and Sally find themselves unable to avoid getting sucked into the slow implosion of their country. The Red Bandanas want Rock Manning to star in propaganda films promoting their movement, and soon Rock and Sally are at the center of the struggle for the soul of America. The trauma and death that Rock witnesses begin to take a toll on him.

When a botched weapon test plunges the world into deeper chaos, Rock and Sally must confront once and for all the outer limits of comedy.
Best New Science Fiction Books in August 2018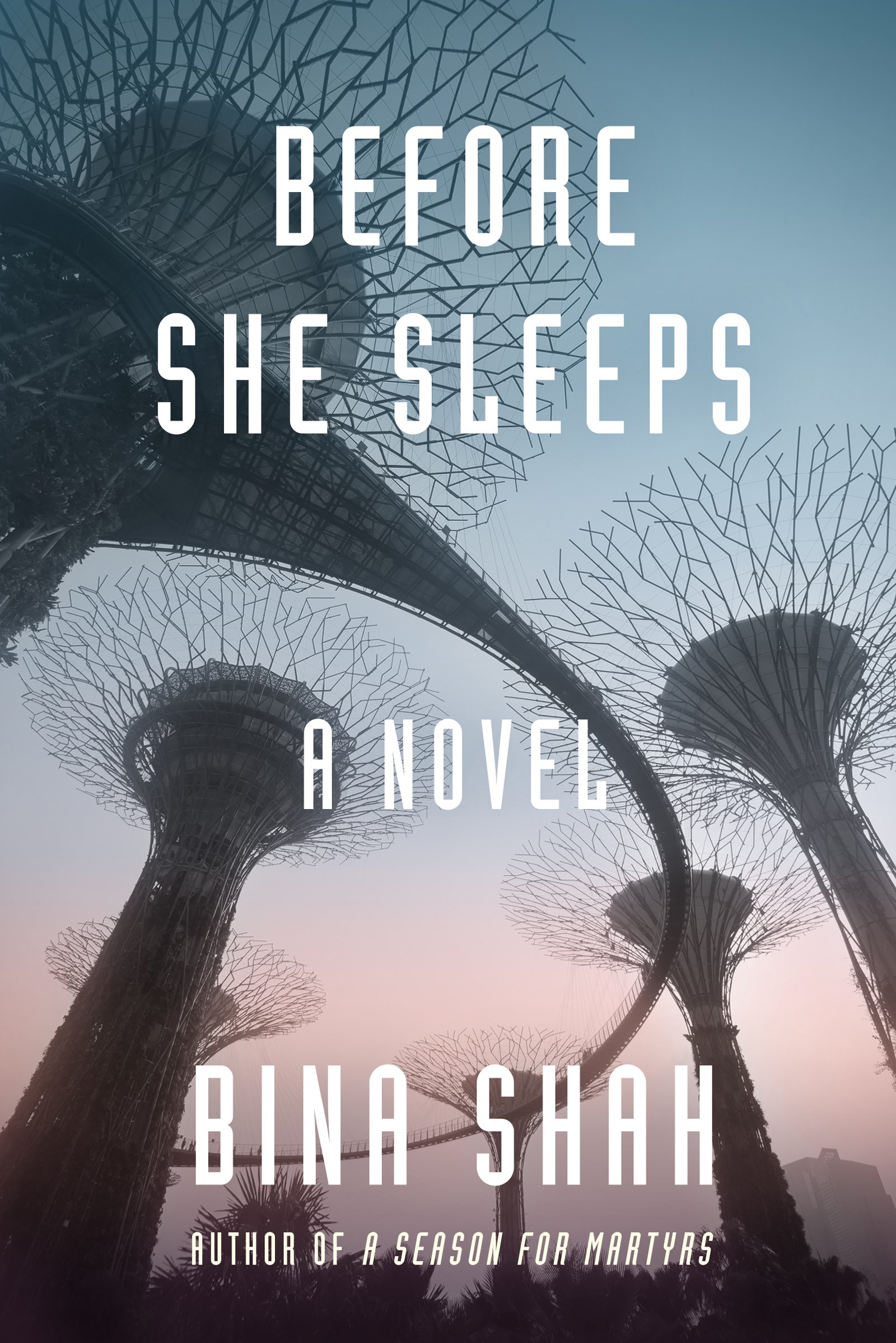 Before She Sleeps by Bina Shah
Type: StandalonePublisher: Delphinium BooksRelease date: August 7th
In modern, beautiful Green City, the capital of Southwest Asia, gender selection, war, and disease have brought the ratio of men to women to alarmingly low levels. The government uses terror and technology to control its people, and now females must take multiple husbands to have children as quickly as possible.   Yet there are some who resist, women who live in an underground collective and refuse to be part of the system. Secretly protected by the highest echelons of power, they emerge only at night to provide the rich and elite of Green City a type of commodity no one can buy: intimacy without sex. As it turns out, not even the most influential men can shield them from discovery and the dangers of ruthless punishment.   This dystopian novel from one of Pakistan's most talented writers is a modern-day parable, The Handmaid's Tale for repressed women in Muslim countries everywhere. Before She Sleepstakes the patriarchal practices of female seclusion and veiling, gender selection, and control over women's bodies, amplifying and distorting them in a truly terrifying way to imagine a world of post-religious authoritarianism.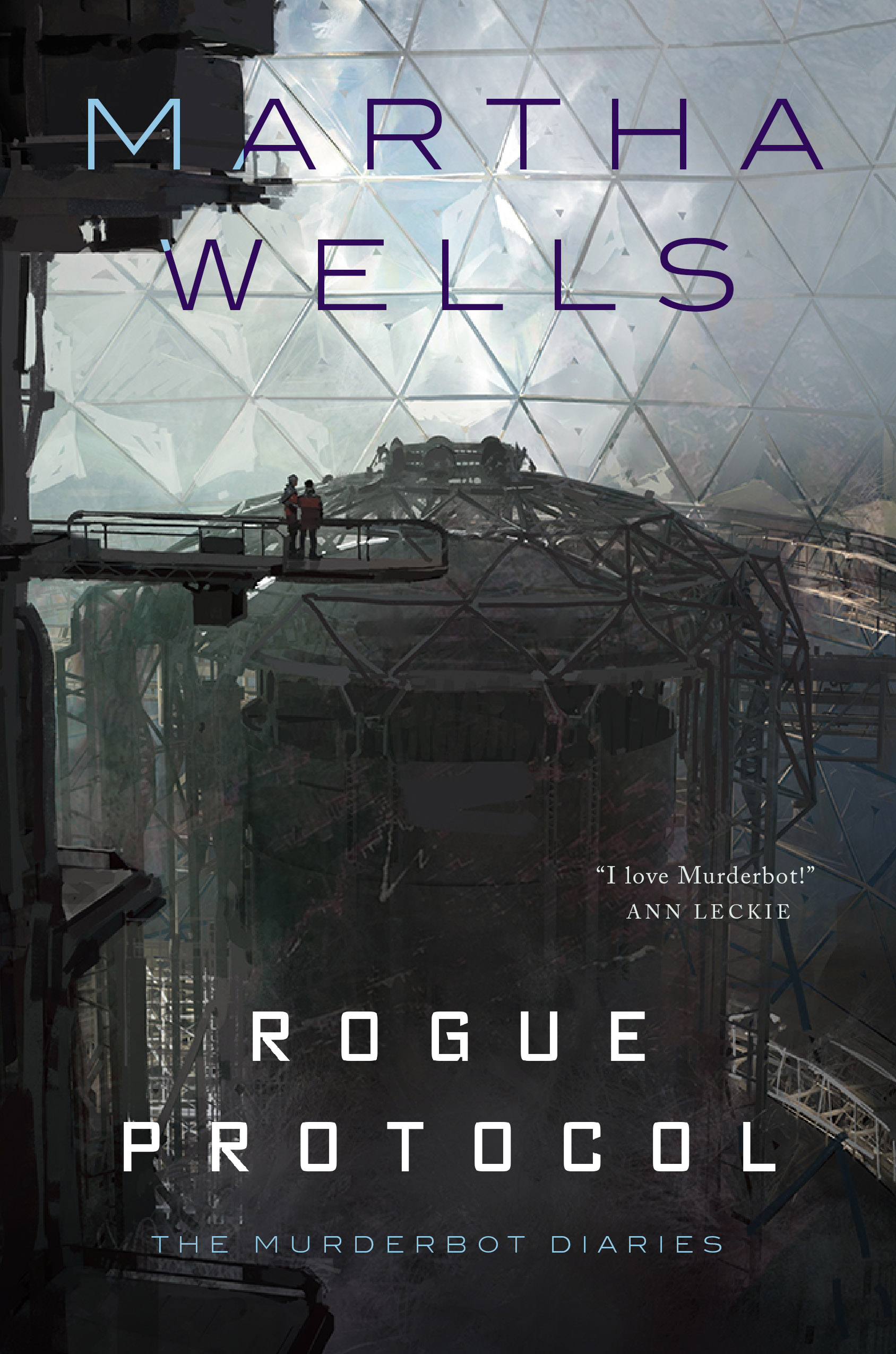 Rogue Protocol: The Murderbot Diaries by Martha Wells
Type: Third book in The Murderbot Diaries seriesPublisher: Tor.comRelease date: August 7th
Martha Wells' Rogue Protocol is the third in the Murderbot Diaries series, starring a human-like android who keeps getting sucked back into adventure after adventure, though it just wants to be left alone, away from humanity and small talk.

Who knew being a heartless killing machine would present so many moral dilemmas?

Sci-fi's favorite antisocial A.I. is back on a mission. The case against the too-big-to-fail GrayCris Corporation is floundering, and more importantly, authorities are beginning to ask more questions about where Dr. Mensah's SecUnit is.

And Murderbot would rather those questions went away. For good.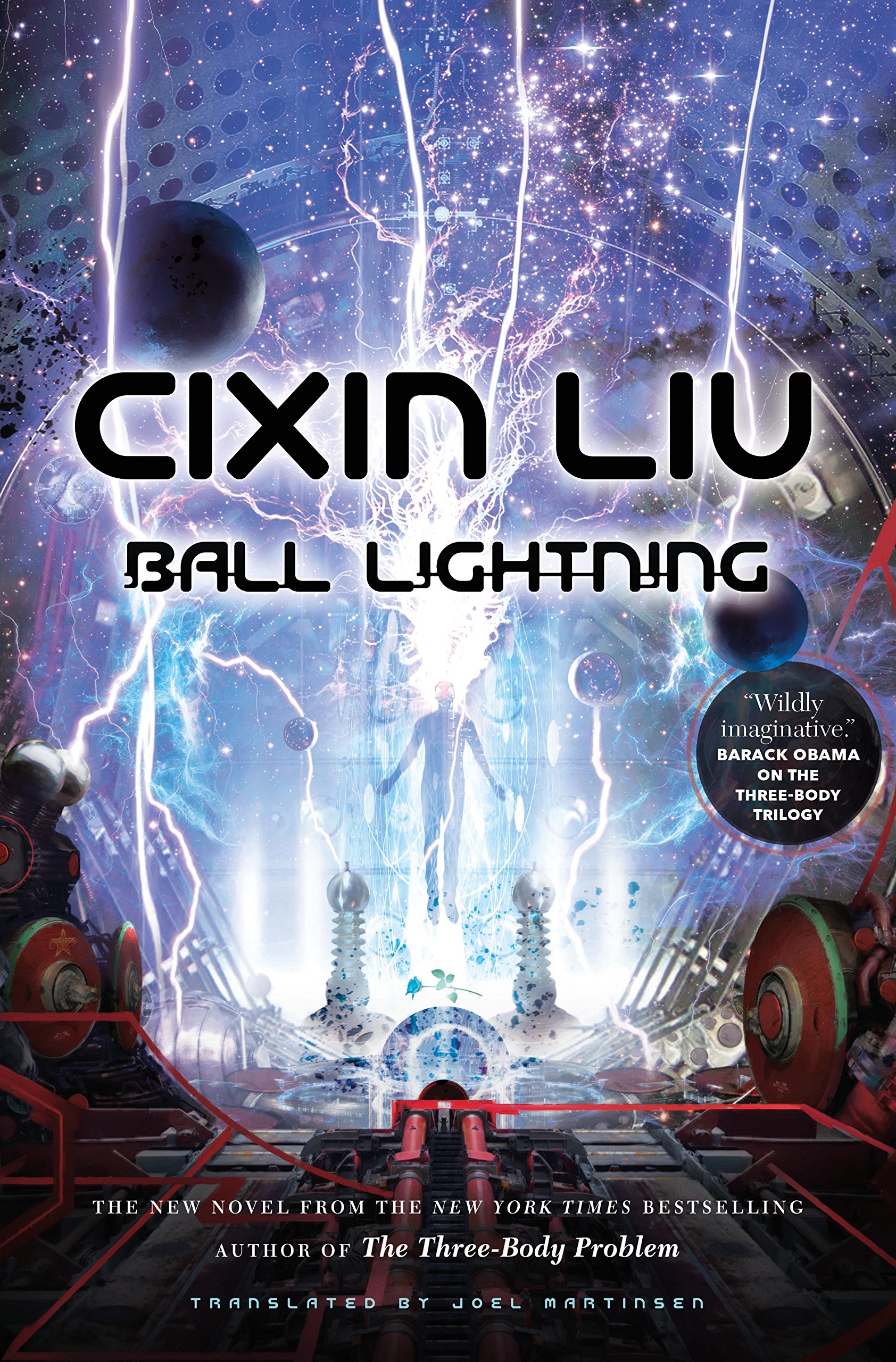 Ball Lightning by Cixin Liu (translated by Joel Martinsen)
Type: StandalonePublisher: Tor BooksRelease date: August 14th
A new science fiction adventure from the New York Times bestselling author of the Three-Body Trilogy, Cixin Lu's Ball Lightning is a fast-paced story of what happens when the beauty of scientific inquiry runs up against the drive to harness new discoveries with no consideration of their possible consequences.

When Chen's parents are incinerated before his eyes by a blast of ball lightning, he devotes his life to cracking the secret of this mysterious natural phenomenon. His search takes him to stormy mountaintops, an experimental military weapons lab, and an old Soviet science station.

The more he learns, the more he comes to realize that ball lightning is just the tip of an entirely new frontier. While Chen's quest for answers gives purpose to his lonely life, it also pits him against soldiers and scientists with motives of their own: a beautiful army major with an obsession with dangerous weaponry, and a physicist who has no place for ethical considerations in his single-minded pursuit of knowledge.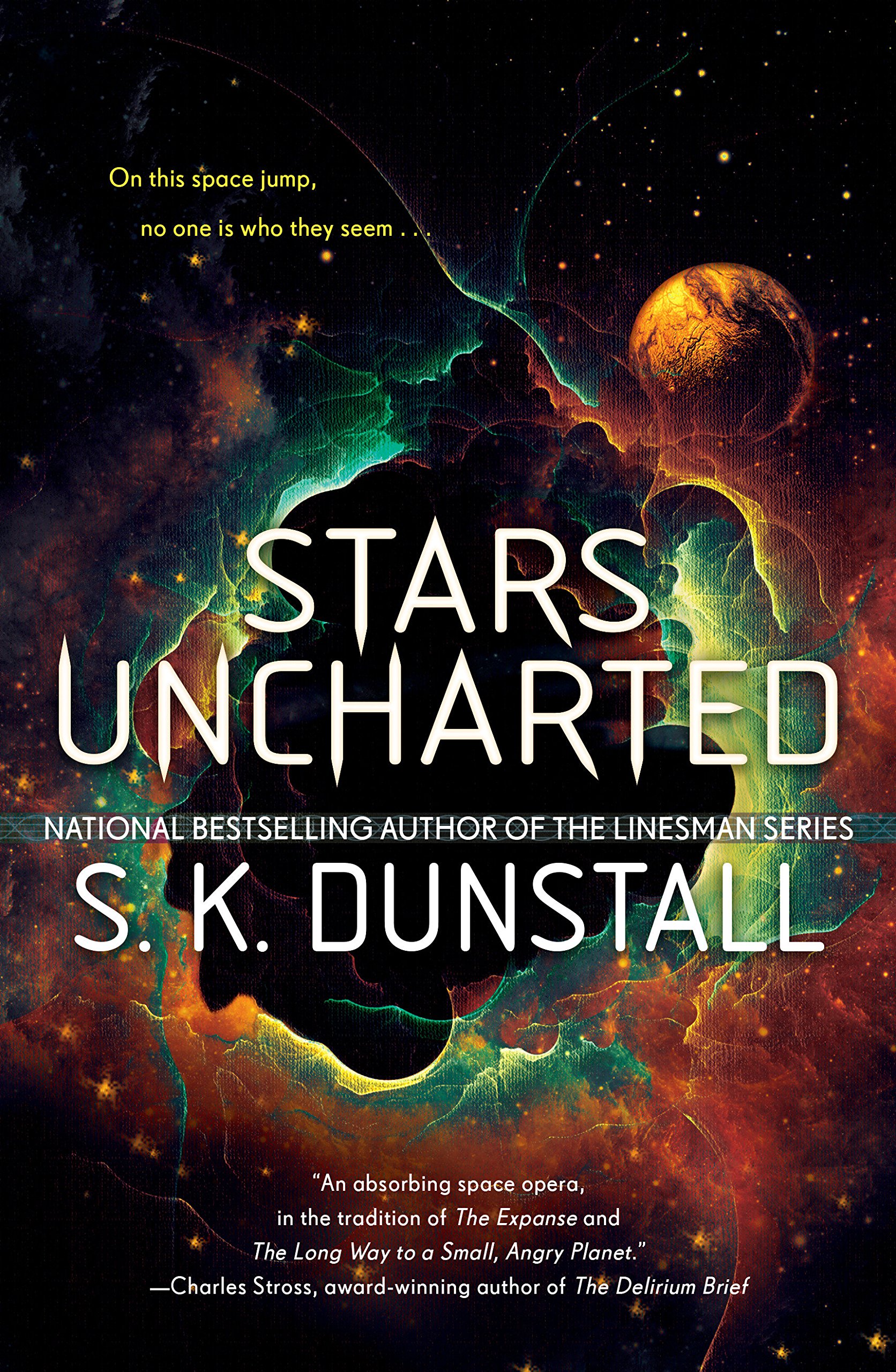 Stars Uncharted by S.K. Dunstall
Type: StandalonePublisher: AceRelease date: August 14th
In this rip-roaring space opera, a ragtag band of explorers are out to make the biggest score in the galaxy.

On this space jump, no one is who they seem . . .

Captain Hammond Roystan is a simple cargo runner who has stumbled across the find of a lifetime: the Hassim, a disabled exploration ship–and its valuable record of unexplored worlds.

His junior engineer, Josune Arriola, said her last assignment was in the uncharted rim. But she is decked out in high-level bioware that belies her humble backstory.

A renowned body-modification artist, Nika Rik Terri has run afoul of clients who will not take no for an answer. She has to flee off-world, and she is dragging along a rookie modder, who seems all too experienced in weapons and war . . .

Together this mismatched crew will end up on one ship, hurtling through the lawless reaches of deep space with Roystan at the helm. Trailed by nefarious company men, they will race to find the most famous lost world of all–and riches beyond their wildest dreams . . .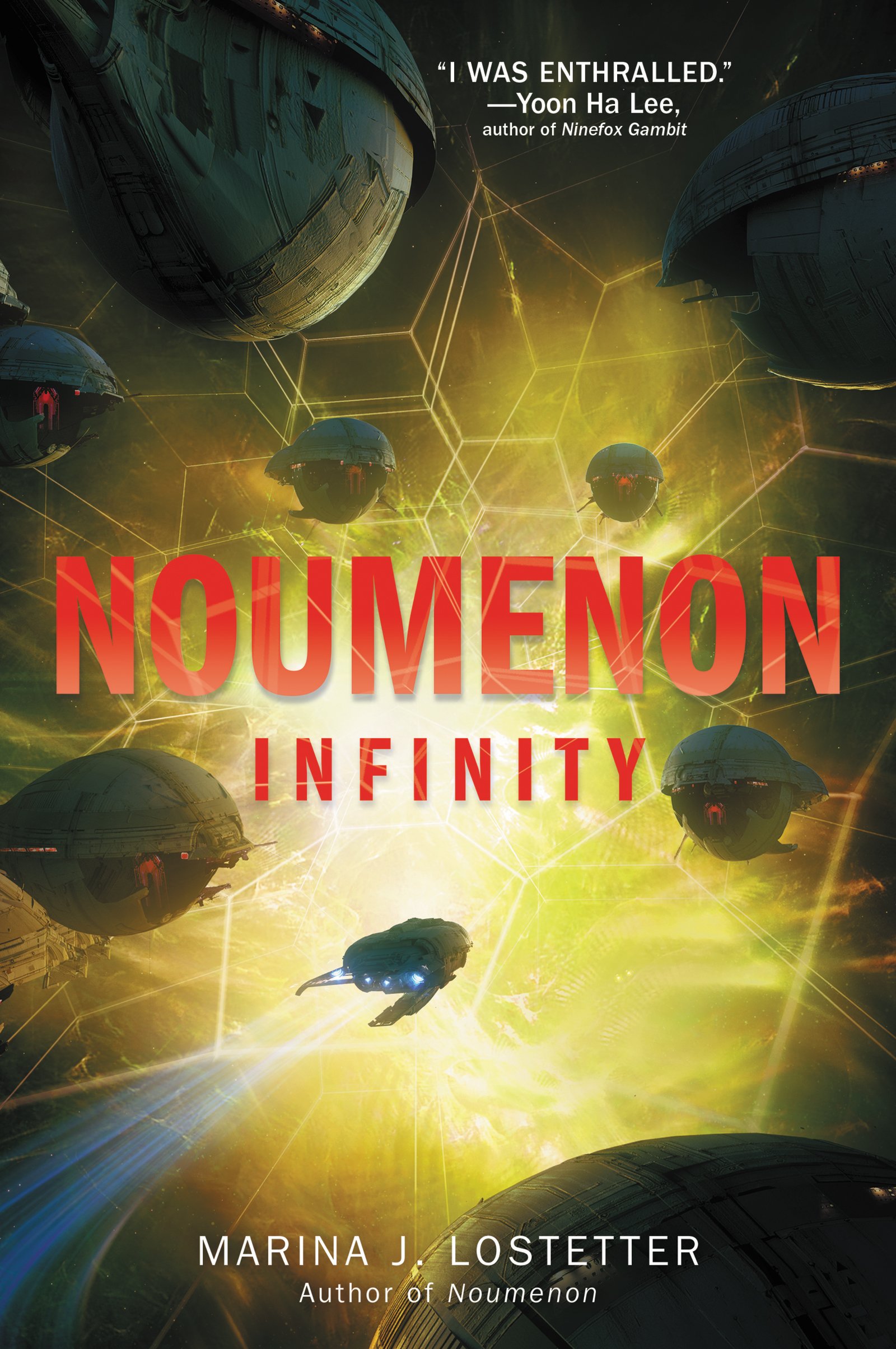 Noumenon Infinity by Marina J. Lostetter
Type: Second in Noumenon seriesPublisher: Harper VoyagerRelease date: August 14th
Travel to the remotest reaches of deep space in this wondrous follow-up to the acclaimed Noumenon—a tale of exploration, adventure, science, and humanity with the sweep and intelligence of the works of Arthur C. Clarke, Neal Stephenson, and Octavia Butler.

Generations ago, Convoy Seven and I.C.C. left Earth on a mission that would take them far beyond the solar system. Launched by the Planet United Consortium, a global group formed to pursue cooperative Earth-wide interests in deep space, nine ships headed into the unknown to explore a distant star called LQ Pyx.

Eons later, the convoy has returned to LQ Pyx to begin work on the Web, the alien megastructure that covers the star. Is it a Dyson Sphere, designed to power a civilization as everyone believes—or something far more sinister?

Meanwhile, Planet United's littlest convoy, long thought to be lost, reemerges in a different sector of deep space. What they discover holds the answers to unlocking the Web's greater purpose.

Each convoy possesses a piece of the Web's puzzle . . . but they may not be able to bring those pieces together and uncover the structure's true nature before it's too late.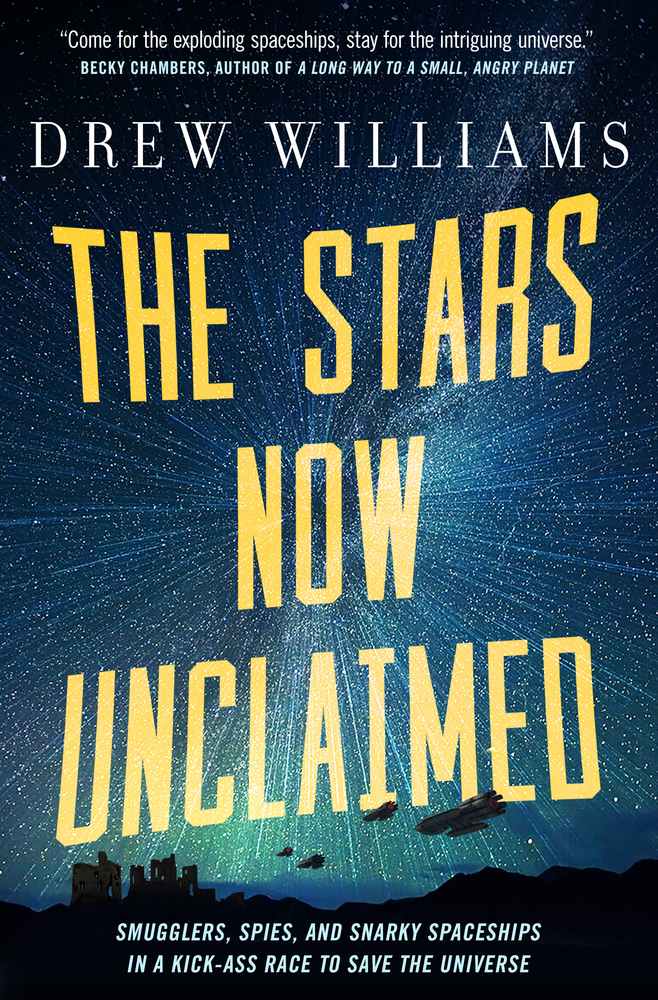 The Stars Now Unclaimed by Drew Williams
Type: StandalonePublisher: Tor BooksRelease date: August 21st
Jane Kamali is an agent for the Justified. Her mission: to recruit children with miraculous gifts in the hope that they might prevent the Pulse from once again sending countless worlds back to the dark ages.

Hot on her trail is the Pax–a collection of fascist zealots who believe they are the rightful rulers of the galaxy and who remain untouched by the Pulse.

Now Jane, a handful of comrades from her past, and a telekinetic girl called Esa must fight their way through a galaxy full of dangerous conflicts, remnants of ancient technology, and other hidden dangers.

And that's just the beginning . . .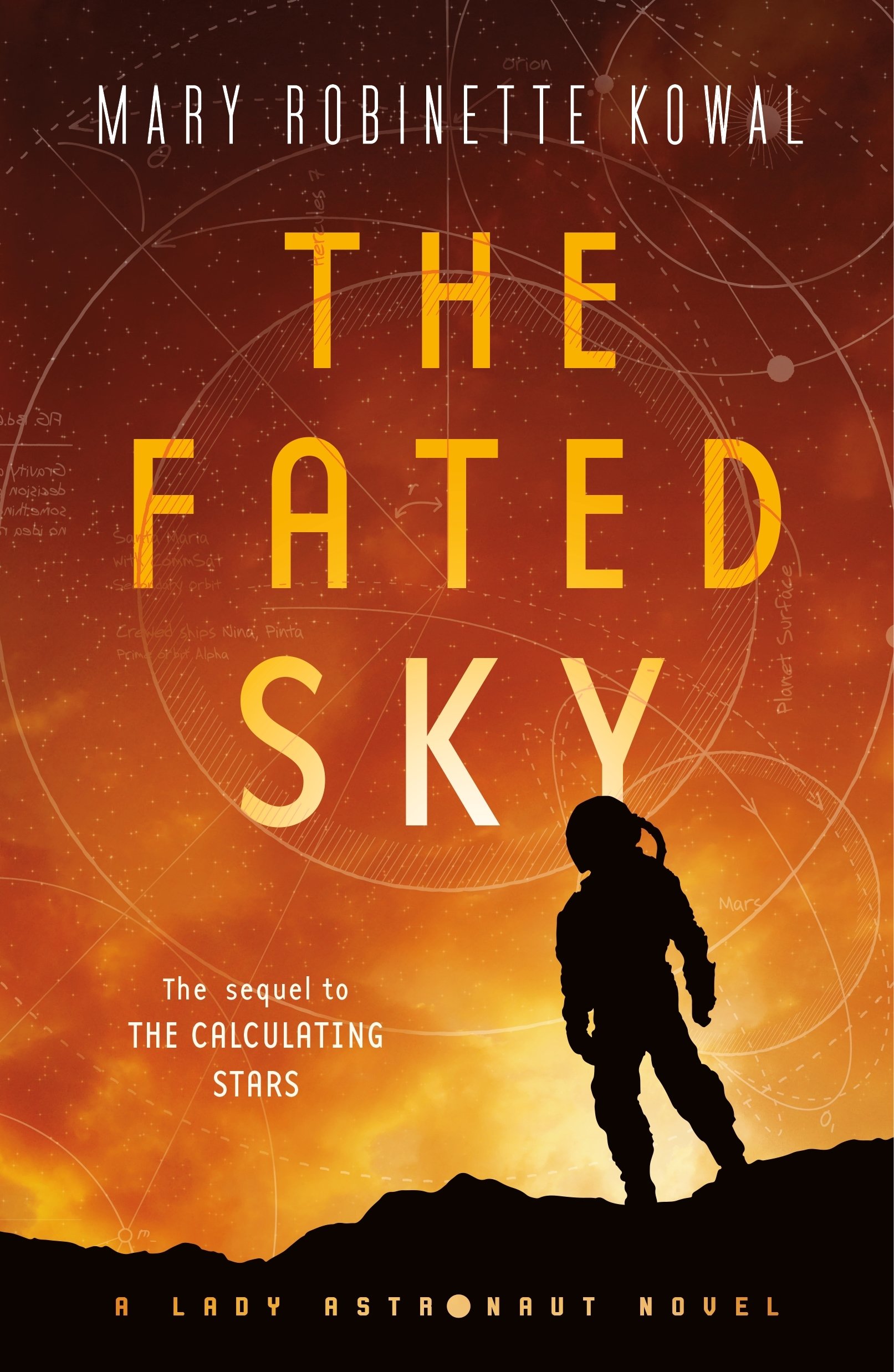 The Fated Sky by Mary Robinette Kowal
Type: Second book in The Lady Astronaut seriesPublisher: Tor BooksRelease date: August 21st
Listen to our interview with Mary Robinette Kowal.
Mary Robinette Kowal continues the grand sweep of alternate history begun in The Calculating Stars, The Fated Sky looks forward to 1961, when mankind is well-established on the moon and looking forward to its next step: journeying to, and eventually colonizing, Mars.

Of course the noted Lady Astronaut Elma York would like to go, but there's a lot riding on whoever the International Aerospace Coalition decides to send on this historic—but potentially very dangerous—mission? Could Elma really leave behind her husband and the chance to start a family to spend several years traveling to Mars? And with the Civil Rights movement taking hold all over Earth, will the astronaut pool ever be allowed to catch up, and will these brave men and women of all races be treated equitably when they get there? This gripping look at the real conflicts behind a fantastical space race will put a new spin on our visions of what might have been.
Terra Incognita: Three Novellas by Connie Willis
Type: StandalonePublisher: Del ReyRelease date: August 21st
In Terra Incognita, Connie Willis explores themes of love and mortality while brilliantly illuminating the human condition through biting satire. 

Uncharted TerritoryFindriddy and Carson are explorers, dispatched to a distant planet to survey its canyons, ridges, and scrub-covered hills. Teamed with a profit-hungry indigenous guide of indeterminate gender and an enthusiastic newcomer whose specialty is mating customs, the group battles hostile terrain as they set out for unexplored regions. Along the way, they face dangers, discover treasures, and soon find themselves in an alien territory of another kind: exploring the paths and precipices of sex—and love.

RemakeIn the Hollywood of the future, live-action movies are a thing of the past. Old films are computerized and ruthlessly dissected, actors digitally ripped from one film and thrust into another. Humphrey Bogart and Marilyn Monroe in A Star Is Born? No problem. Hate the ending? Change it with the stroke of a key. Technology makes anything possible. But a starry-eyed young woman wants only one thing: to dance on the big screen. With a little magic and a lot of luck, she just may get her happy ending.

D.A. Theodora Baumgarten is baffled and furious: Why was she selected to be part of a highly competitive interstellar cadet program? After all, she never even applied. But that hasn't stopped the powers that be from whisking her onto a spaceship bound for the prestigious Academy. With her protests ignored, Theodora takes matters into her own hands, aided by her hacker best friend, to escape the Academy and return to Earth—only to uncover a conspiracy that runs deeper than she could have imagined.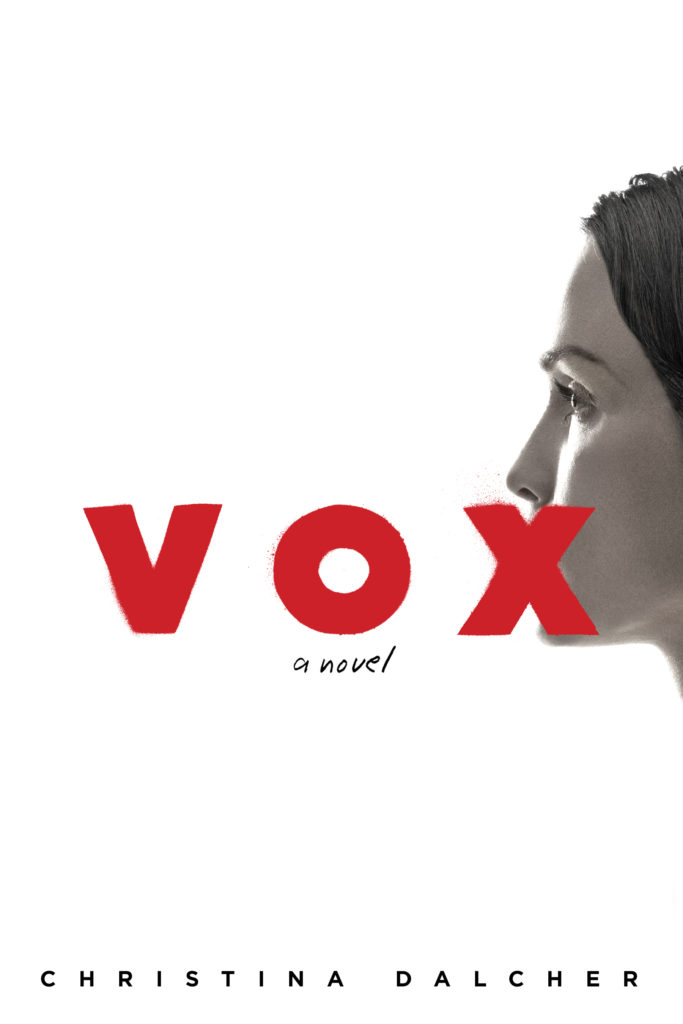 Vox by Christina Dalcher
Type: StandalonePublisher: BerkleyRelease date: August 21st
Set in a United States in which half the population has been silenced, Vox is the harrowing, unforgettable story of what one woman will do to protect herself and her daughter.

On the day the government decrees that women are no longer allowed more than one hundred words per day, Dr. Jean McClellan is in denial. This can't happen here. Not in America. Not to her. 

This is just the beginning…

Soon women are not permitted to hold jobs. Girls are not taught to read or write. Females no longer have a voice. Before, the average person spoke sixteen thousand words each day, but now women have only one hundred to make themselves heard. 

…not the end. 

For herself, her daughter, and every woman silenced, Jean will reclaim her voice.
Best New Science Fiction Books in July 2018
The Calculating Stars by Mary Robinette Kowal
Type: First book in The Lady Astronaut seriesPublisher: Tor BooksRelease date: July 3
On a coldspring night in 1952, a meteorite falls to earth and destroys much of theeastern seaboard of the United States, including Washington D.C. The Meteor, asit is popularly known, decimates the U.S. government and paves the way for aclimate cataclysm that will eventually render the earth inhospitable to humanity.This looming threat calls for a radically accelerated timeline in the earth's effortsto colonize space, and allows a much larger share of humanity to take part inthe process.

One of thesenew entrants in the space race is Elma York, whose experience as a WASP pilotand mathematician earns her a place in the International Aerospace Coalition'sattempts to put man on the moon. But with so many skilled and experienced womenpilots and scientists involved with the program, it doesn't take long before Elmabegins to wonder why they can't go into space, too―aside from some peskybarriers like thousands of years of history and a host of expectations aboutthe proper place of the fairer sex. And yet, Elma's drive to become the firstLady Astronaut is so strong that even the most dearly held conventions may notstand a chance against her.
Black Chamber by S.M. Stirling
Type: Standalone (so far)Publisher: Ace Release date: July 3
1916. The Great War rages overseas, and the whole of Europe, Africa, and western Asia is falling to the Central Powers. To win a war that must be won, Teddy Roosevelt, once again the American president, turns to his top secret Black Chamber organization–and its cunning and deadly spy, Luz O'Malley Aróstegui. 

On a transatlantic airship voyage, Luz poses as an anti-American Mexican revolutionary to get close–very close–to a German agent code-named Imperial Sword. She'll need every skill at her disposal to get him to trust her and lead her deep into enemy territory. In the mountains of Saxony, concealed from allied eyes, the German Reich's plans for keeping the U.S. from entering the conflict are revealed: the deployment of a new diabolical weapon upon the shores of America…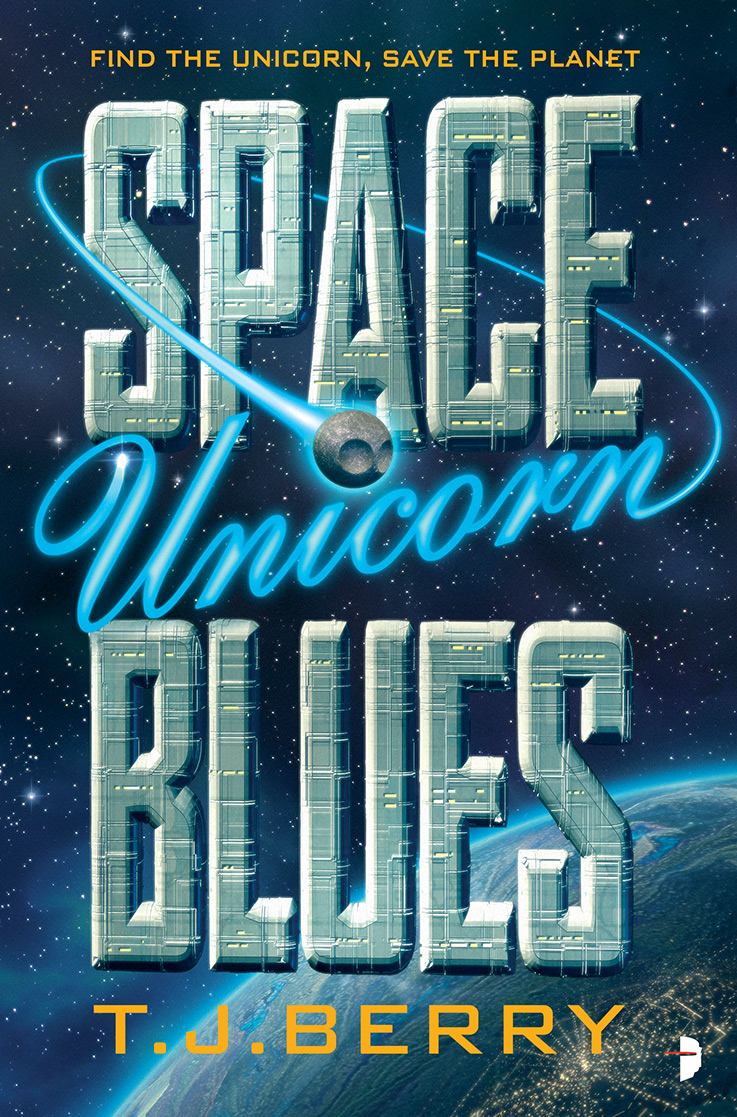 Space Unicorn Blues by T.J. Berry
Type: Standalone (for now)Publisher: Angry RobotRelease date: July 3
Having magical powers makes you less than human, a resource to be exploited. Half-unicorn Gary Cobalt is sick of slavery, captivity, and his horn being ground down to power faster-than-light travel. When he's finally free, all he wants is to run away in his ancestors' stone ship. Instead, Captain Jenny Perata steals the ship out from under him, so she can make an urgent delivery. But Jenny held him captive for a decade, and then Gary murdered her best friend… who was also the wife of her co-pilot, Cowboy Jim. What could possibly go right?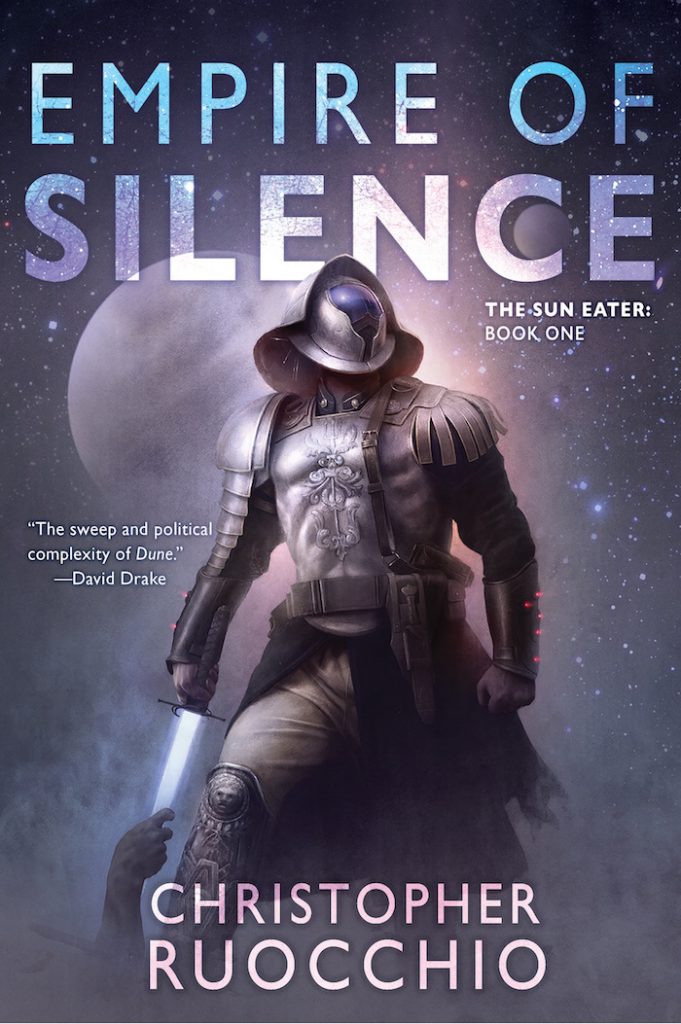 Empire of Silence by Christopher Ruocchio
Type: First in the Sun Eater seriesPublisher: DAWRelease date: July 3
It was not his war.

The galaxy remembers him as a hero: the man who burned every last alien Cielcin from the sky. They remember him as a monster: the devil who destroyed a sun, casually annihilating four billion human lives—even the Emperor himself—against Imperial orders.

But Hadrian was not a hero. He was not a monster. He was not even a soldier.

On the wrong planet, at the right time, for the best reasons, Hadrian Marlowe starts down a path that can only end in fire. He flees his father and a future as a torturer only to be left stranded on a strange, backwater world.

Forced to fight as a gladiator and navigate the intrigues of a foreign planetary court, Hadrian must fight a war he did not start, for an Empire he does not love, against an enemy he will never understand.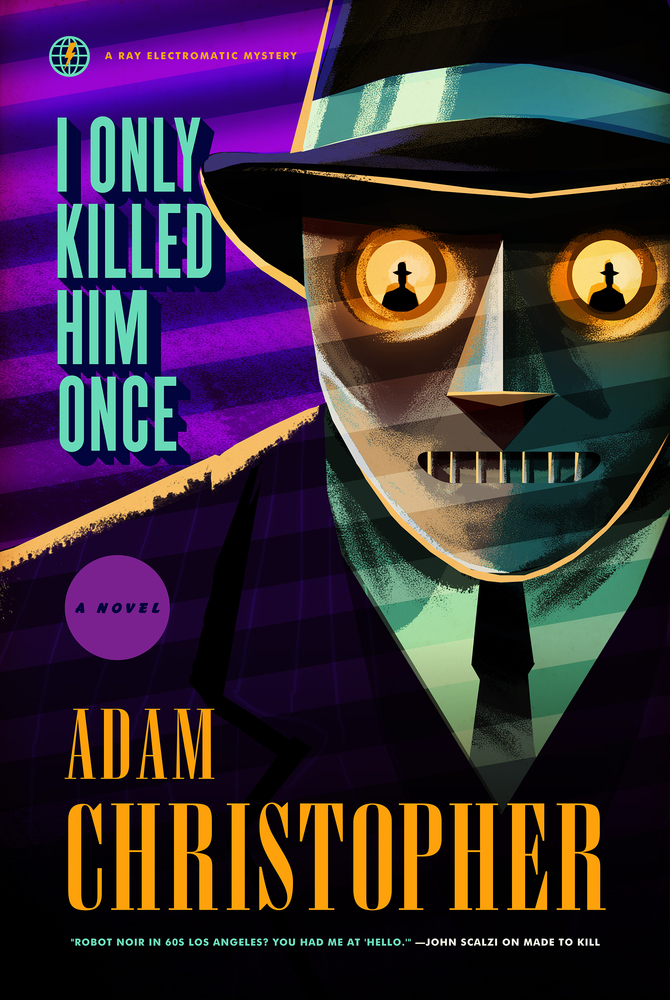 I Only Killed Him Once by Adam Christopher
Type: Third in the Ray Electromatic seriesPublisher: Tor BooksRelease date: July 10
Another Hollywood night, another job for electric-detective-turned-robotic-hitman Raymond Electromatic. The target is a tall man in a black hat, and while Ray completes his mission successfully, he makes a startling discovery―one he soon forgets when his 24-hour memory tape loops to the end and is replaced with a fresh reel…

When a tall man in a black hat arrives in the offices of the Electromatic Detective Agency the next day, Ray has a suspicion he has met this stranger before, although Ray's computerized boss, Ada, is not saying a thing. But their visitor isn't here to hire Ray for a job―he's here to deliver a stark warning.

Because time is running out and if Ray and Ada want to survive, they need to do exactly what the man in the black hat says.

A man that Raymond Electromatic has already killed.
Latchkey by Nicole Kornher-Stace
Type: Second book in the Archivist Wasp seriesPublisher: Mythic Delirium BooksRelease date: July 10
Read our review of Latchkey by Nicole Kornher-Stace.
Isabel, once known as Wasp, has become leader of the fearsome upstarts, the teen girl acolytes who are adjusting to a new way of life after the overthrow of the sadistic Catchkeep-priest. They live in an uneasy alliance with the town of Sweetwater—an alliance that will be tested to its limits by the dual threats of ruthless raiders from the Waste and a deadly force from the Before-time that awaits in long-hidden tunnels.

Years ago Isabel befriended a nameless ghost, a supersoldier from the Before-time with incredible powers even after death, and their adventure together in the underworld gave her the strength and knowledge to change the brutal existence of the Catchkeep acolytes for the better. To save Sweetwater, Isabel will have to unlock the secrets of the twisted experimental program from centuries gone by that created the supersoldier and killed his friends: the Latchkey Project.

Latchkey continues the story begun in Kornher-Stace's widely acclaimed Archivist Wasp, an Andre Norton Award finalist that was selected by Kirkus Reviews as one of the Best Teen Books of 2015.
Infinity's End, Edited by 
Jonathan Strahan
Type: Final anthology in The Infinity Project seriesPublisher: SolarisRelease date: July 10
Humanity has made the universe home. On the outskirts of the solar system, beyond the asteroid fields, deep in space, under the surface of planets, in the ruins of fallen civilisations, in the flush of new creation: life finds a way.

From intelligent velociraptors to digital ghosts; from a crèche on an asteroid to an artist using a star system as a canvas, this is a future where Earth's children have adapted to every nook and cranny of existence.

This is life on the edge of the possible. 

Featuring astonishing tales from Stephen Baxter, Alastair Reynolds, Naomi Kritzer, Paul McAuley, Seanan McGuire, Linda Nagata, Hannu Rajaniemi, Justina Robson, Kelly Robson, Kristine Kathryn Rusch, Lavie Tidhar, Peter Watts, Fran Wilde and Nick Wolven.
Condomnauts by Yoss (translated by David Frye)
Type: StandalonePublisher: Restless BooksRelease date: July 17
In the 24th century, Josué Valdés' rise from an orphan in the slums of Rubble City, Cuba to one of the galaxy's most accomplished explorers was nothing short of meteoric. Josué used to race cockroaches for cash on the streets until he discovered his true-calling: as a sexual ambassador for humanity and the Nu Barsa colony.

Every so-called "condomnaut" knows that trade deals in the galactic community depend on sexual pacts, which makes every encounter a close encounter. While some condomnauts have been trained and genetically enhanced to meet the needs of any tentacled insectoid in the galaxy, Josué is a natural whose ego could eclipse the big dipper. Josué and his fellow intrepid condomnauts travel light years across the galaxy and discover that old rivalries—and prejudices—are never far behind. When the first extragalactic beings arrive in the Milky Way, and with them the potential to negotiate for extraordinary new technologies, Josué must call upon every ounce of his talent to seal the deal for his colony and all of humanity.

Indirectly investigating current sexual mores, Cuban science fiction rock star Yoss plays upon stereotypes while making it clear that in Communist Cuba what is daring is not always funny and vice versa. Following the success of Super Extra Grande and A Planet for Rent, Yoss brings us another uproarious space adventure with Condomnauts, a wildly inventive and unapologetic tale that would make even Barbarella blush.
Record of a Spaceborn Few by Becky Chambers
Type: Third book in the Wayfarers seriesPublisher: Harper VoyagerRelease date: July 24
Return to the sprawling universe of the Galactic Commons, as humans, artificial intelligence, aliens, and some beings yet undiscovered explore what it means to be a community in this exciting third adventure in the acclaimed and multi-award-nominated science fiction Wayfarers series, brimming with heartwarming characters and dazzling space adventure.

Hundreds of years ago, the last humans on Earth boarded the Exodus Fleet in search of a new home among the stars. After centuries spent wandering empty space, their descendants were eventually accepted by the well-established species that govern the Milky Way.

But that was long ago. Today, the Exodus Fleet is a living relic, the birthplace of many, yet a place few outsiders have ever visited. While the Exodans take great pride in their original community and traditions, their culture has been influenced by others beyond their bulkheads. As many Exodans leave for alien cities or terrestrial colonies, those who remain are left to ponder their own lives and futures: What is the purpose of a ship that has reached its destination? Why remain in space when there are habitable worlds available to live? What is the price of sustaining their carefully balanced way of life—and is it worth saving at all?

A young apprentice, a lifelong spacer with young children, a planet-raised traveler, an alien academic, a caretaker for the dead, and an Archivist whose mission is to ensure no one's story is forgotten, wrestle with these profound universal questions. The answers may seem small on the galactic scale, but to these individuals, it could mean everything.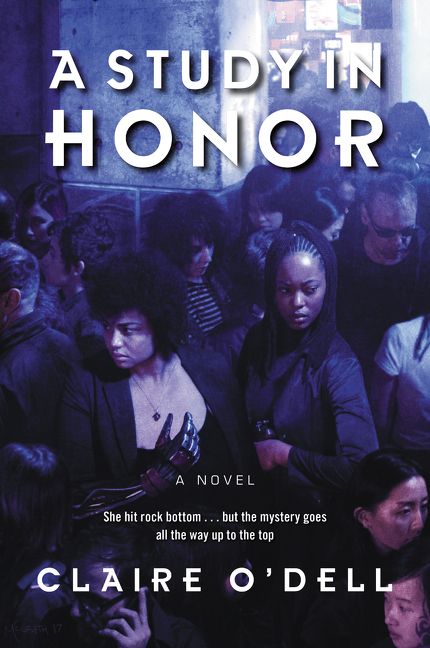 A Study in Honor by Claire O'Dell
Type: Standalone (for now… but let's be serious)Publisher: Harper VoyagerRelease date: July 31
Set in a near future Washington, D.C., a clever, incisive, and fresh feminist twist on a classic literary icon—Sherlock Holmes—in which Dr. Janet Watson and covert agent Sara Holmes will use espionage, advanced technology, and the power of deduction to unmask a murderer targeting Civil War veterans.

Dr. Janet Watson knows firsthand the horrifying cost of a divided nation. While treating broken soldiers on the battlefields of the New Civil War, a sniper's bullet shattered her arm and ended her career. Honorably discharged and struggling with the semi-functional mechanical arm that replaced the limb she lost, she returns to the nation's capital, a bleak, edgy city in the throes of a fraught presidential election. Homeless and jobless, Watson is uncertain of the future when she meets another black and queer woman, Sara Holmes, a mysterious yet playfully challenging covert agent who offers the doctor a place to stay.

Watson's readjustment to civilian life is complicated by the infuriating antics of her strange new roommate. But the tensions between them dissolve when Watson discovers that soldiers from the New Civil War have begun dying one by one—and that the deaths may be the tip of something far more dangerous, involving the pharmaceutical industry and even the looming election. Joining forces, Watson and Holmes embark on a thrilling investigation to solve the mystery—and secure justice for these fallen soldiers.
Best New Science Fiction Books in June 2018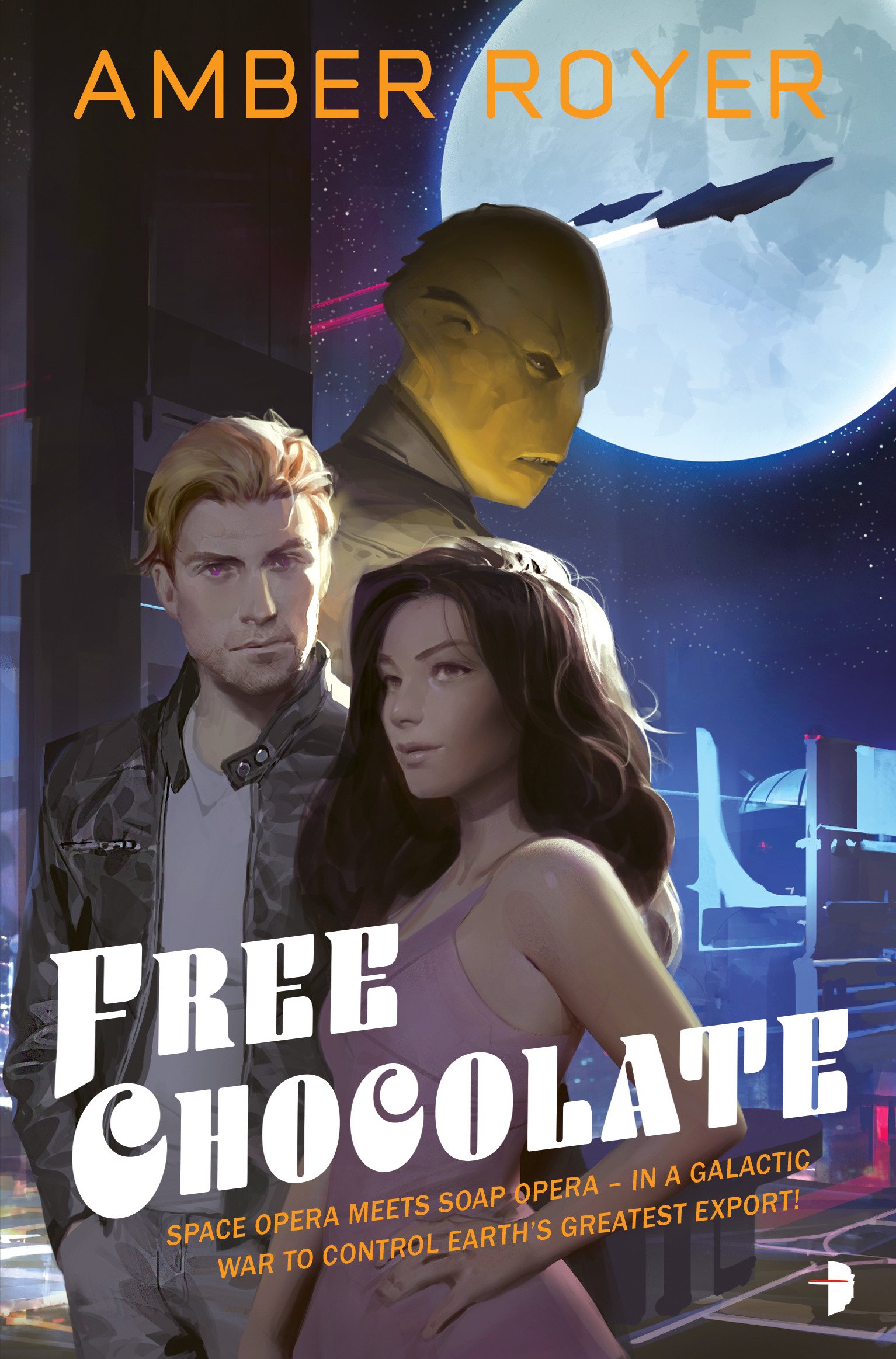 Free Chocolate by Amber Royer
Type: First book in The Chocoverse seriesPublisher: Angry RobotRelease date: June 1
Latina culinary arts student, Bo Benitez, becomes a fugitive when she's caught stealing a cacao pod from the heavily-defended plantations that keep chocolate, Earth's sole valuable export, safe from a hungry galaxy. Forces arraying against her including her alien boyfriend and a reptilian cop. But when she escapes onto an unmarked starship things go from bad to worse: it belongs to the race famed throughout the galaxy for eating stowaways. Surrounded by dangerous yet hunky aliens, Bo starts to uncover clues that the threat to Earth may be bigger than she first thought.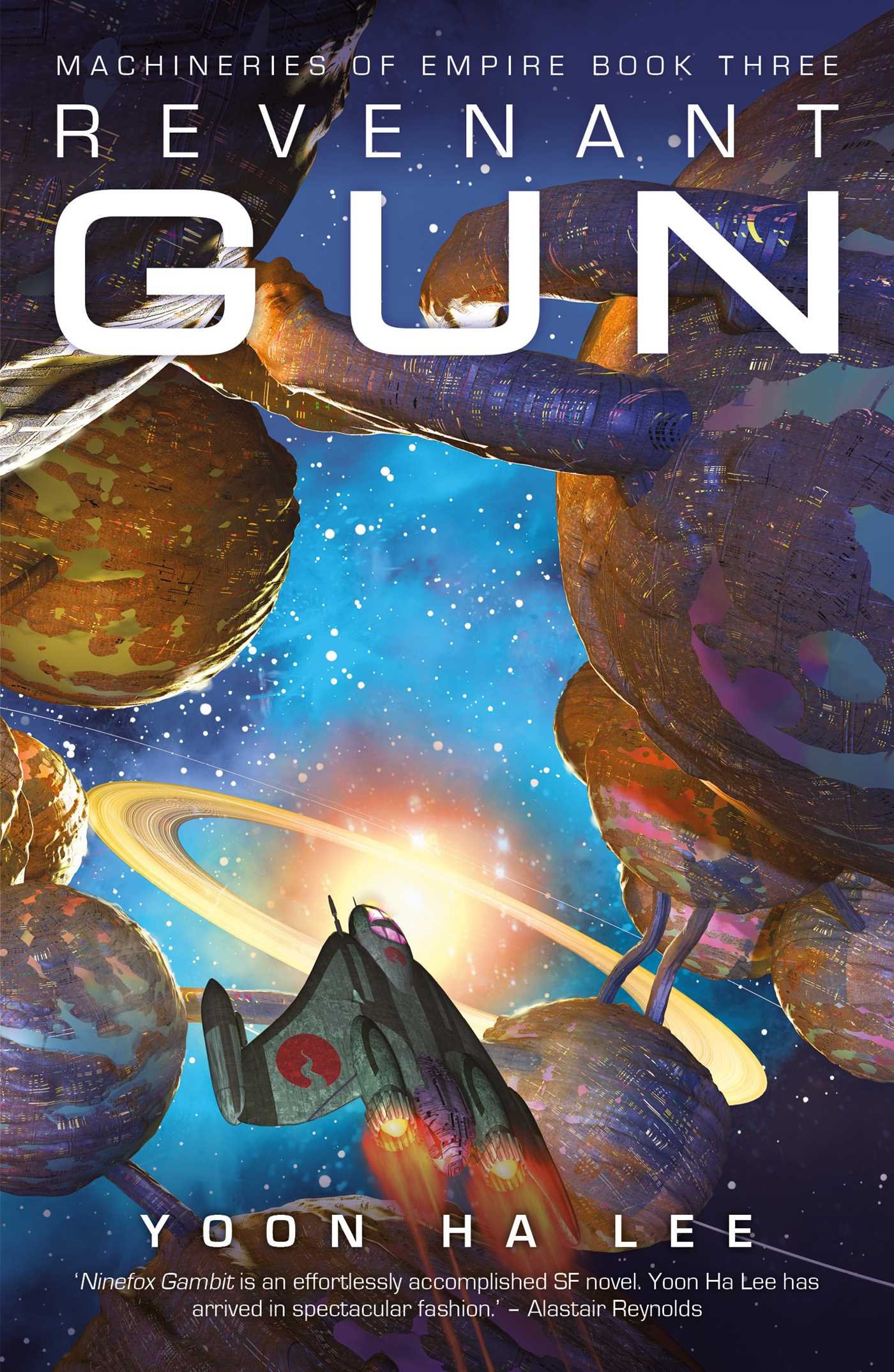 Revenant Gun by Yoon Ha Lee
Type: Third book in the Machineries of Empire trilogyPublisher: SolarisRelease date: June 12
When Shuos Jedao wakes up for the first time, several things go wrong. His few memories tell him that he's a seventeen-year-old cadet–but his body belongs to a man decades older.  Hexarch Nirai Kujen orders Jedao to reconquer the fractured hexarchate on his behalf even though Jedao has no memory of ever being a soldier, let alone a general.  Surely a knack for video games doesn't qualify you to take charge of an army?

Soon Jedao learns the situation is even worse.  The Kel soldiers under his command may be compelled to obey him, but they hate him thanks to a massacre he can't remember committing.  Kujen's friendliness can't hide the fact that he's a tyrant.  And what's worse, Jedao and Kujen are being hunted by an enemy who knows more about Jedao and his crimes than he does himself…
The Robots of Gotham by Todd McAulty
Type: Standalone (for now)Publisher: John Joseph AdamsRelease date: June 19
After long years of war, the United States has sued for peace, yielding to a brutal coalition of nations ruled by fascist machines. One quarter of the country is under foreign occupation. Manhattan has been annexed by a weird robot monarchy, and in Tennessee, a permanent peace is being delicately negotiated between the battered remnants of the U.S. government and an envoy of implacable machines.       Canadian businessman Barry Simcoe arrives in occupied Chicago days before his hotel is attacked by a rogue war machine. In the aftermath, he meets a dedicated Russian medic with the occupying army, and 19 Black Winter, a badly damaged robot. Together they stumble on a machine conspiracy to unleash a horrific plague—and learn that the fabled American resistance is not as extinct as everyone believes. Simcoe races against time to prevent the extermination of all life on the continent . . . and uncover a secret that America's machine conquerors are desperate to keep hidden.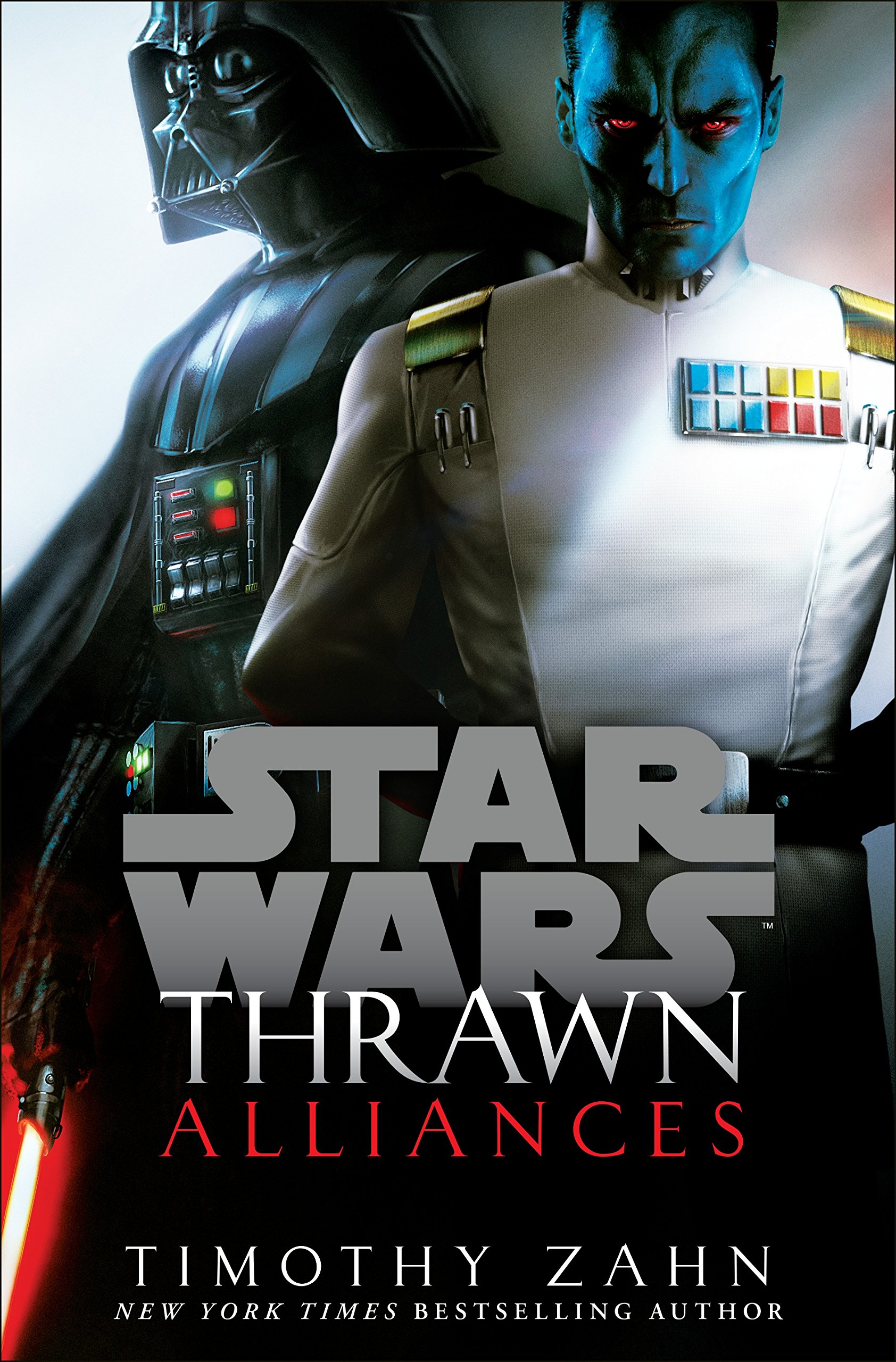 Thrawn: Alliances by Timothy Zahn
Type: Second book in Star Wars: Thrawn seriesPublisher: Del ReyRelease date: June 24
"I have sensed a disturbance in the Force." 

Ominous words under any circumstances, but all the more so when uttered by Emperor Palpatine. On Batuu, at the edges of the Unknown Regions, a threat to the Empire is taking root—its existence little more than a glimmer, its consequences as yet unknowable. But it is troubling enough to the Imperial leader to warrant investigation by his most powerful agents: ruthless enforcer Lord Darth Vader and brilliant strategist Grand Admiral Thrawn. Fierce rivals for the emperor's favor, and outspoken adversaries on Imperial affairs—including the Death Star project—the formidable pair seem unlikely partners for such a crucial mission. But the Emperor knows it's not the first time Vader and Thrawn have joined forces. And there's more behind his royal command than either man suspects.

In what seems like a lifetime ago, General Anakin Skywalker of the Galactic Republic, and Commander Mitth'raw'nuruodo, officer of the Chiss Ascendancy, crossed paths for the first time. One on a desperate personal quest, the other with motives unknown . . . and undisclosed. But facing a gauntlet of dangers on a far-flung world, they forged an uneasy alliance—neither remotely aware of what their futures held in store.

Now, thrust together once more, they find themselves bound again for the planet where they once fought side by side. There they will be doubly challenged—by a test of their allegiance to the Empire . . . and an enemy that threatens even their combined might.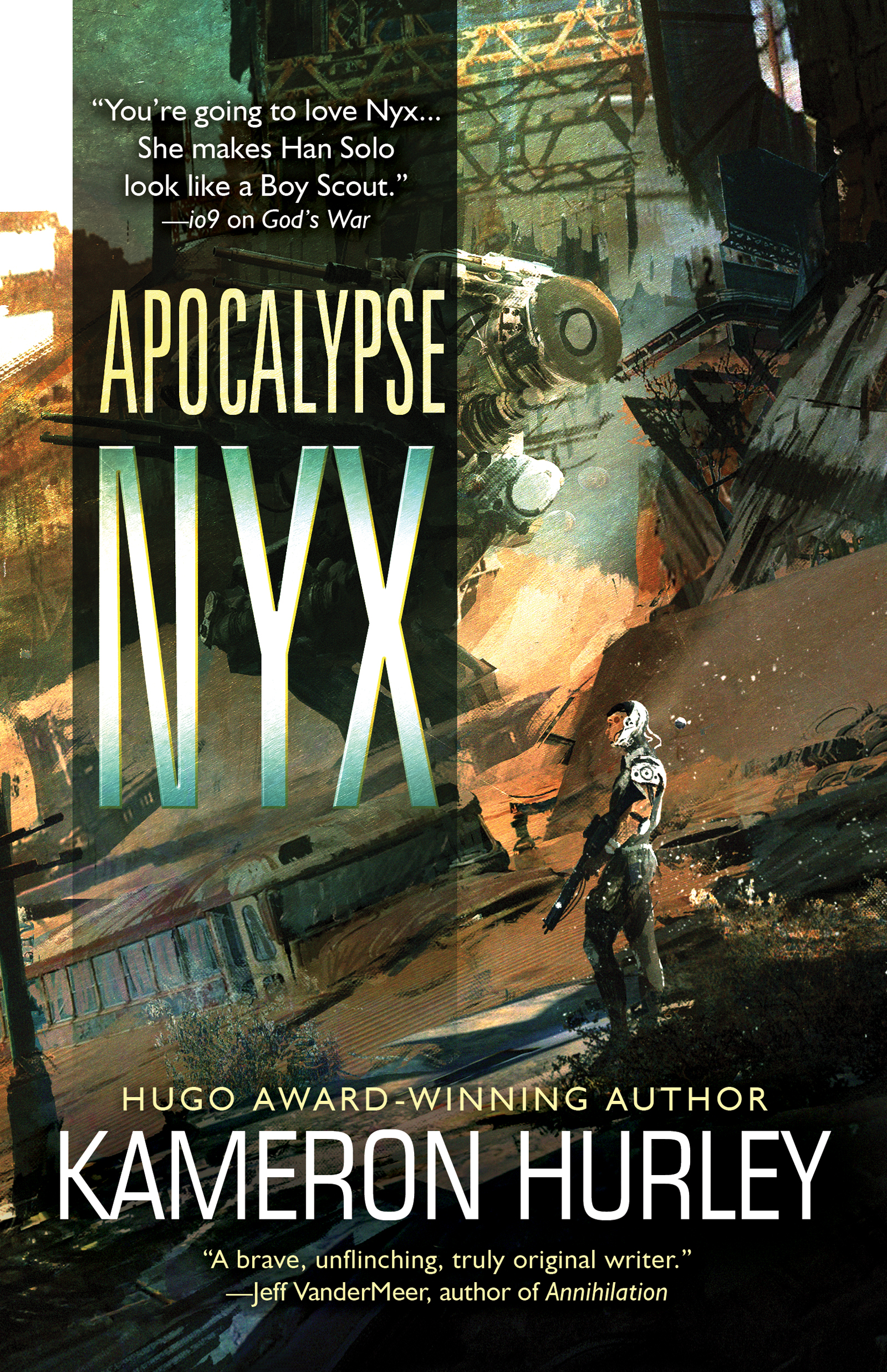 Apocalypse Nyx by Kameron Hurley
Type: Book 1.5/1.7 in the Bel Dame Apocrypha seriesPublisher: Tachyon PublicationRelease date: June 26
Ex-government assassin turned bounty-hunter, Nyx, is good at solving other people's problems. Her favorite problem-solving solution is punching people in the face. Then maybe chopping off some heads. Hey—it's a living.

Nyx's disreputable reputation has been well earned. After all, she's trying to navigate an apocalyptic world full of giant bugs, contaminated deserts, scheming magicians, and a centuries-long war that's consuming her future. Managing her ragtag squad of misfits has required a lot of morally-gray choices. Every new job is another day alive. Every new mission is another step toward changing a hellish future—but only if she can survive.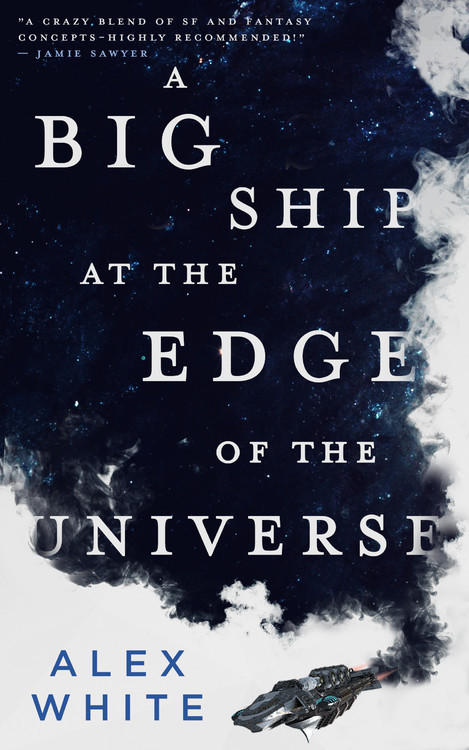 A Big Ship at the Edge of the Universe by Alex White
Type: First book in Salvagers seriesPublisher: OrbitRelease date: June 26
Boots Elsworth was a famous treasure hunter in another life, but now she's washed up. She makes her meager living faking salvage legends and selling them to the highest bidder, but this time she got something real–the story of the Harrow, a famous warship, capable of untold destruction.

Nilah Brio is the top driver in the Pan Galactic Racing Federation and the darling of the racing world–until she witnesses Mother murder a fellow racer. Framed for the murder and on the hunt to clear her name, Nilah has only one lead: the killer also hunts Boots.

On the wrong side of the law, the two women board a smuggler's ship that will take them on a quest for fame, for riches, and for justice.
What science fiction books are you most looking forward to checking out? Let us know in the comments below or in our Den of Geek Book Club on Goodreads.