Features
Best New Fantasy Books in December 2018
Looking for a good fantasy read? Here are some of the best new fantasy books to be released in December 2018.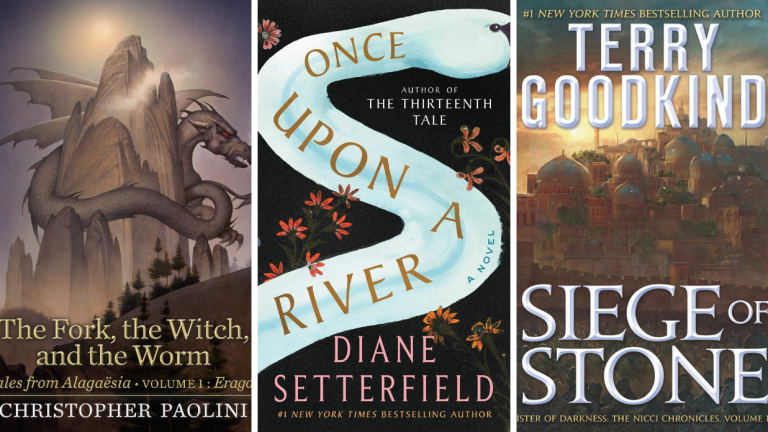 Fall, one of our four favorite seasons to read, is upon us. Here are some of the fantasy books coming out in the month of December that we are most looking forward to checking out. Is your most-anticipated November fantasy read on the list?
Join the Den of Geek Book Club!
Best New Fantasy Books in December 2018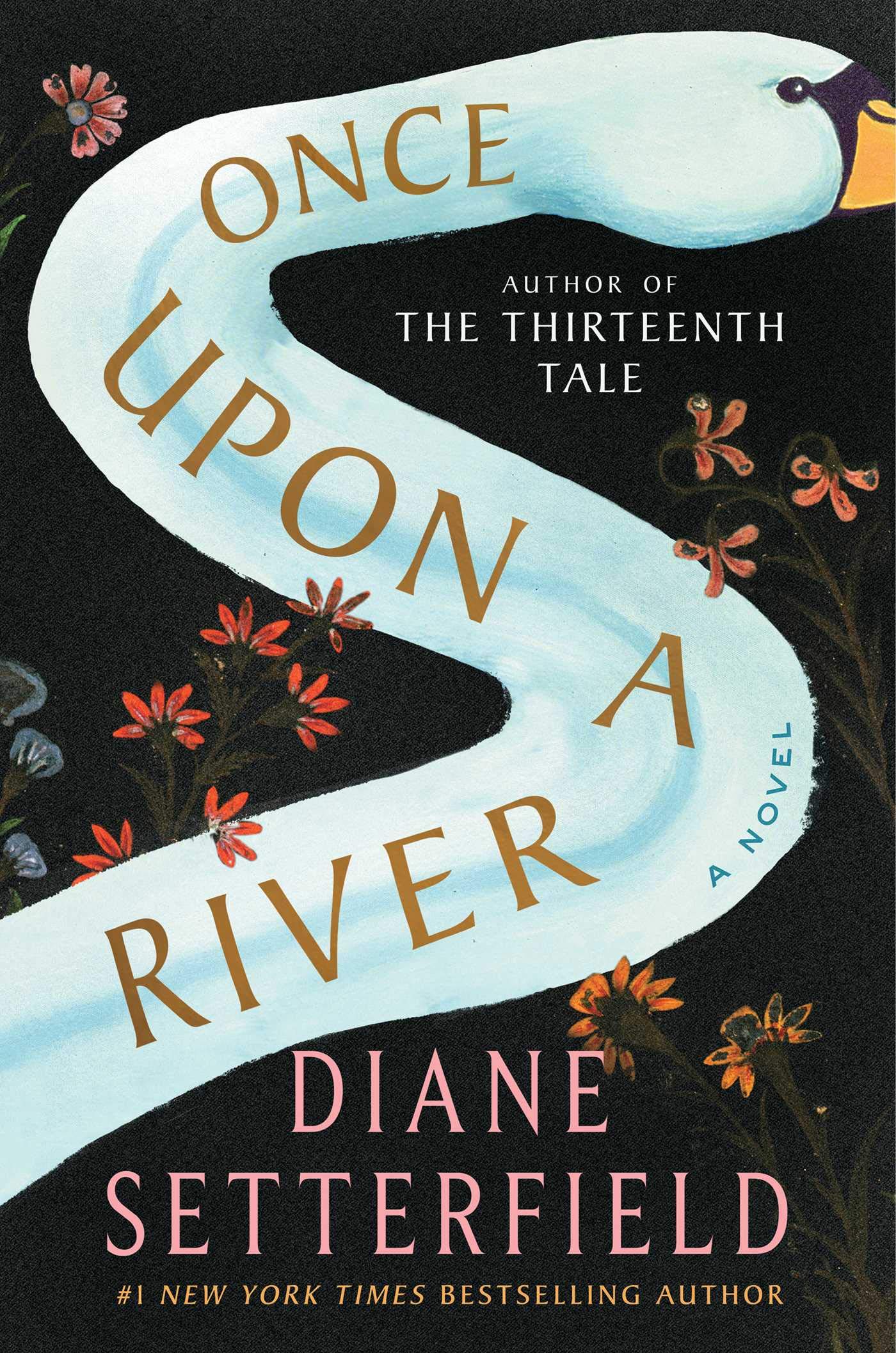 Once Upon a River by Diane Setterfield
Type: Standalone novelPublisher: Atria/Emily Bestler BooksRelease date: December 4th
On a dark midwinter's night in an ancient inn on the river Thames, an extraordinary event takes place. The regulars are telling stories to while away the dark hours, when the door bursts open on a grievously wounded stranger. In his arms is the lifeless body of a small child. Hours later, the girl stirs, takes a breath and returns to life. Is it a miracle? Is it magic? Or can science provide an explanation? These questions have many answers, some of them quite dark indeed.

Those who dwell on the river bank apply all their ingenuity to solving the puzzle of the girl who died and lived again, yet as the days pass the mystery only deepens. The child herself is mute and unable to answer the essential questions: Who is she? Where did she come from? And to whom does she belong? But answers proliferate nonetheless.

Three families are keen to claim her. A wealthy young mother knows the girl is her kidnapped daughter, missing for two years. A farming family reeling from the discovery of their son's secret liaison, stand ready to welcome their granddaughter. The parson's housekeeper, humble and isolated, sees in the child the image of her younger sister. But the return of a lost child is not without complications and no matter how heartbreaking the past losses, no matter how precious the child herself, this girl cannot be everyone's. Each family has mysteries of its own, and many secrets must be revealed before the girl's identity can be known.

Once Upon a River is a glorious tapestry of a book that combines folklore and science, magic and myth. Suspenseful, romantic, and richly atmospheric, the beginning of this novel will sweep you away on a powerful current of storytelling, transporting you through worlds both real and imagined, to the triumphant conclusion whose depths will continue to give up their treasures long after the last page is turned.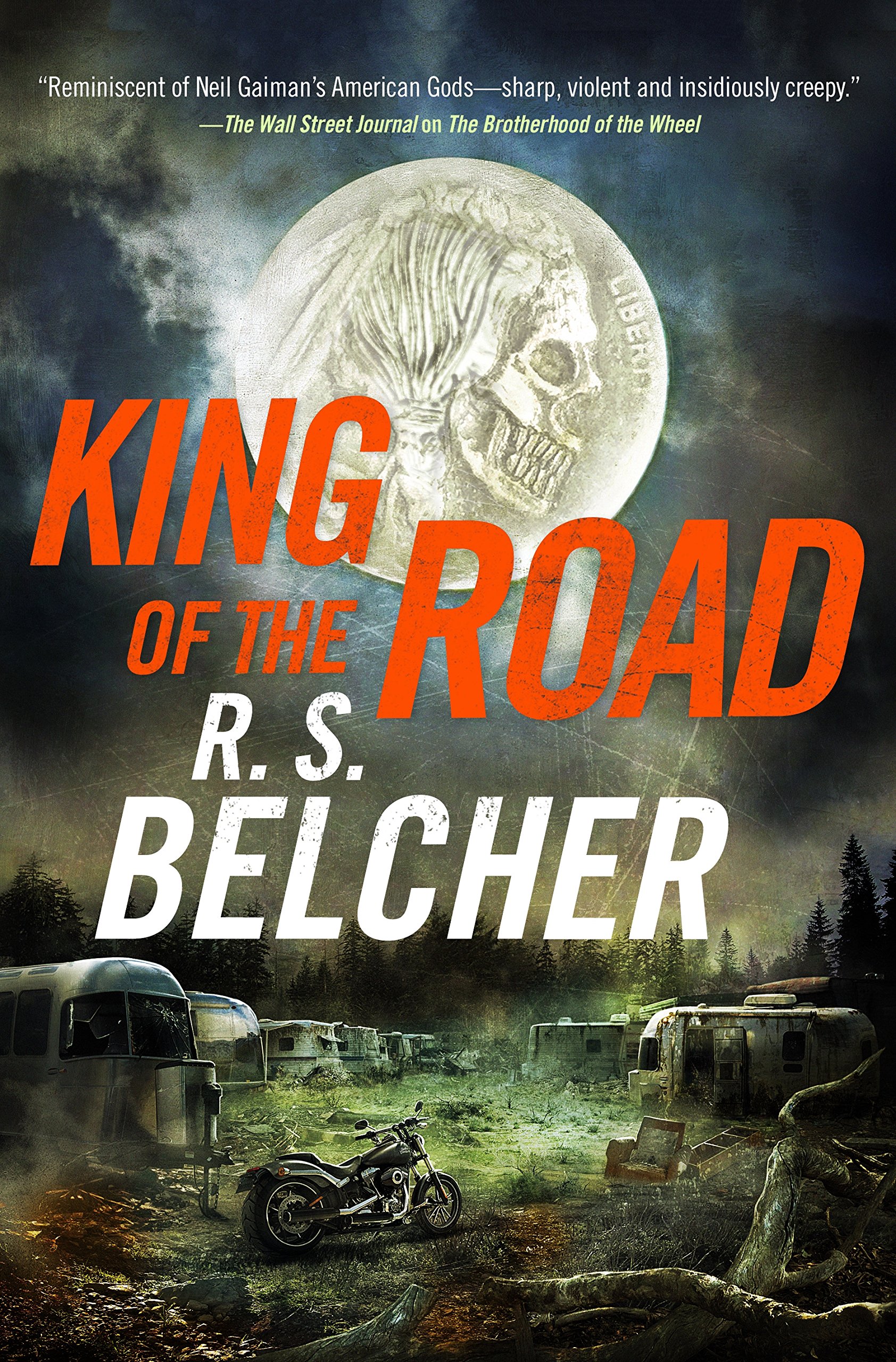 King of the Road by R.S. Belcher
Type: Companion novel to Brotherhood of the WheelPublisher: Tor BooksRelease date: December 4th
They are the Brotherhood of the Wheel: a secret society of truckers, bikers, nomads, and others who defend America's roads and rails from unnatural threats lying in wait for unwary travelers.

Now a missing-person case leads to a string of roadside murders and mutilations that stretches back decades―and to a cult of murderous clowns who are far more than mere urban legends. Greasepaint and lunatic grins are the last things their victims ever see.And as if that's not trouble enough, trucker Jimmy Aussapile and his allies must also cope with a violent civil war within an outlaw biker gang long associated with the Brotherhood, as well as run-ins with a rival gang led by a fierce werewolf biker chick who fights tooth and claw to protect her pack.

From Depression-era hobo camps to a modern-day trailer park hiding unearthly secrets, fear lurks just beyond the headlights for the Kings of the Road.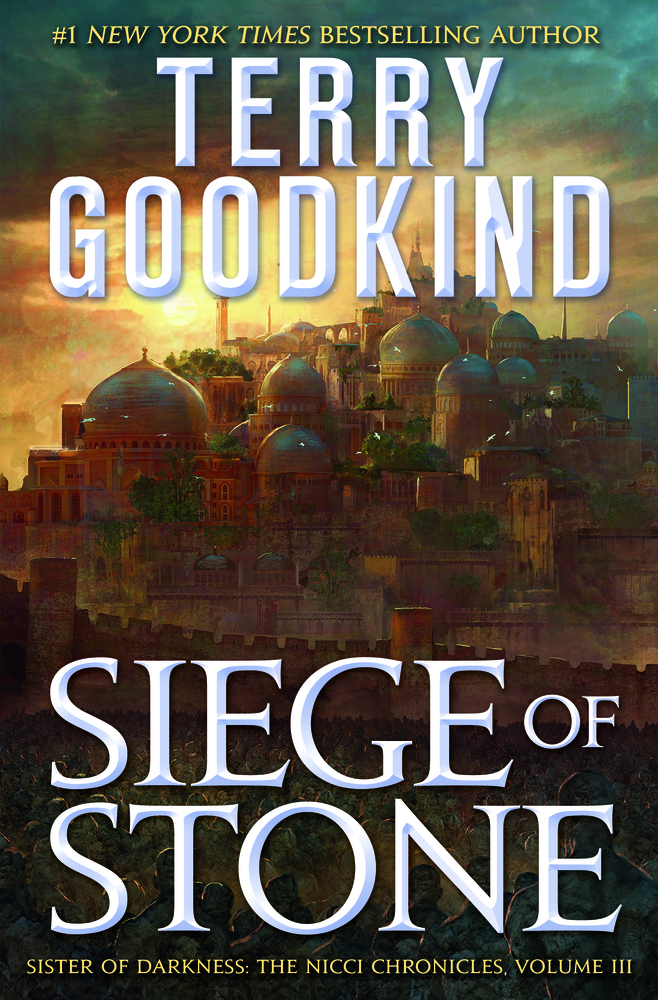 Siege of Stone: Sister of Darkness by Terry Goodkind
Type: Volume III in the Nicci ChroniclesPublisher: Tor BooksRelease date: December 31st
Set in the world of the Sword of Truth saga, the ramifications of New York Times bestseller Terry Goodkind's Shroud of Eternity extend throughout all of the Old World as familiar allies, dangerous magic, and creatures created by twisted sorcery all work at cross purposes to either save or destroy Ildakar in Siege of Stone

The Sorceress Nicci, the Wizard Nathan Rahl, and the young swordsman Bannon remain in the legendary city of Ildakar after a great internal revolt has freed the slaves and brought down the powerful wizards council. But as he fled the city, capricious Wizard Commander Maxim dissolved the petrification spell that had turned to stone the invading army of General Utros fifteen centuries earlier. Now, hundreds of thousands of half-stone soldiers from the ancient past have awakened, led by one of the greatest enemy commanders in history.

Nicci, Nathan, and Bannon have to help Ildakar survive this unbreakable siege, using all the magical defenses of the legendary city. Even as General Utros holds Ildakar hostage and also unleashes his incredible army on the unsuspecting Old World, an equally powerful threat arises out in the sea.

Nicci knows the battle won't remain in the city; if she can't stop this threat, two invincible armies can sweep across the Old World and destroy D'Hara itself.
Best New Fantasy Books in November 2018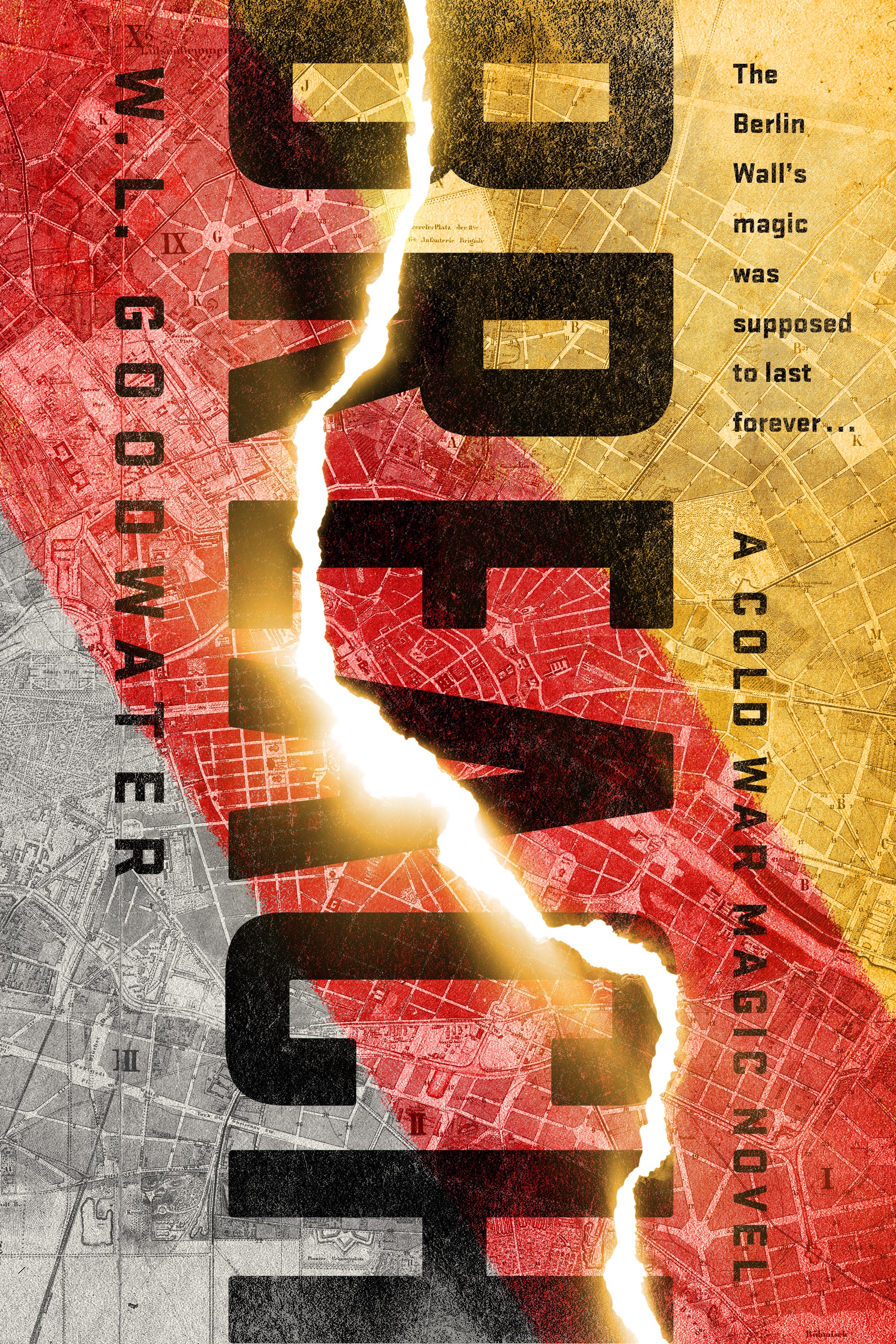 Breach by W.L. Goodwater
Type: First in new seriesPublisher: AceRelease date: November 6th
The first novel in a new Cold War fantasy series, where the Berlin Wall is made entirely of magic. When a breach unexpectedly appears in the wall, spies from both sides swarm to the city as World War III threatens to spark.

AFTER THE WAR, THE WALL BROUGHT AN UNEASY PEACE.

When Soviet magicians conjured an arcane wall to blockade occupied Berlin, the world was outraged but let it stand for the sake of peace. Now, after ten years of fighting with spies instead of spells, the CIA has discovered the unthinkable…

THE WALL IS FAILING.

While refugees and soldiers mass along the border, operatives from East and West converge on the most dangerous city in the world to either stop the crisis, or take advantage of it.

Karen, a young magician with the American Office of Magical Research and Deployment, is sent to investigate the breach in the Wall and determine if it can be fixed. Instead, she discovers that the truth is elusive in this divided city–and that even magic itself has its own agenda.

THE TRUTH OF THE WALL IS ABOUT TO BE REVEALED.
Further reading: In Breach, the Berlin Wall is Magic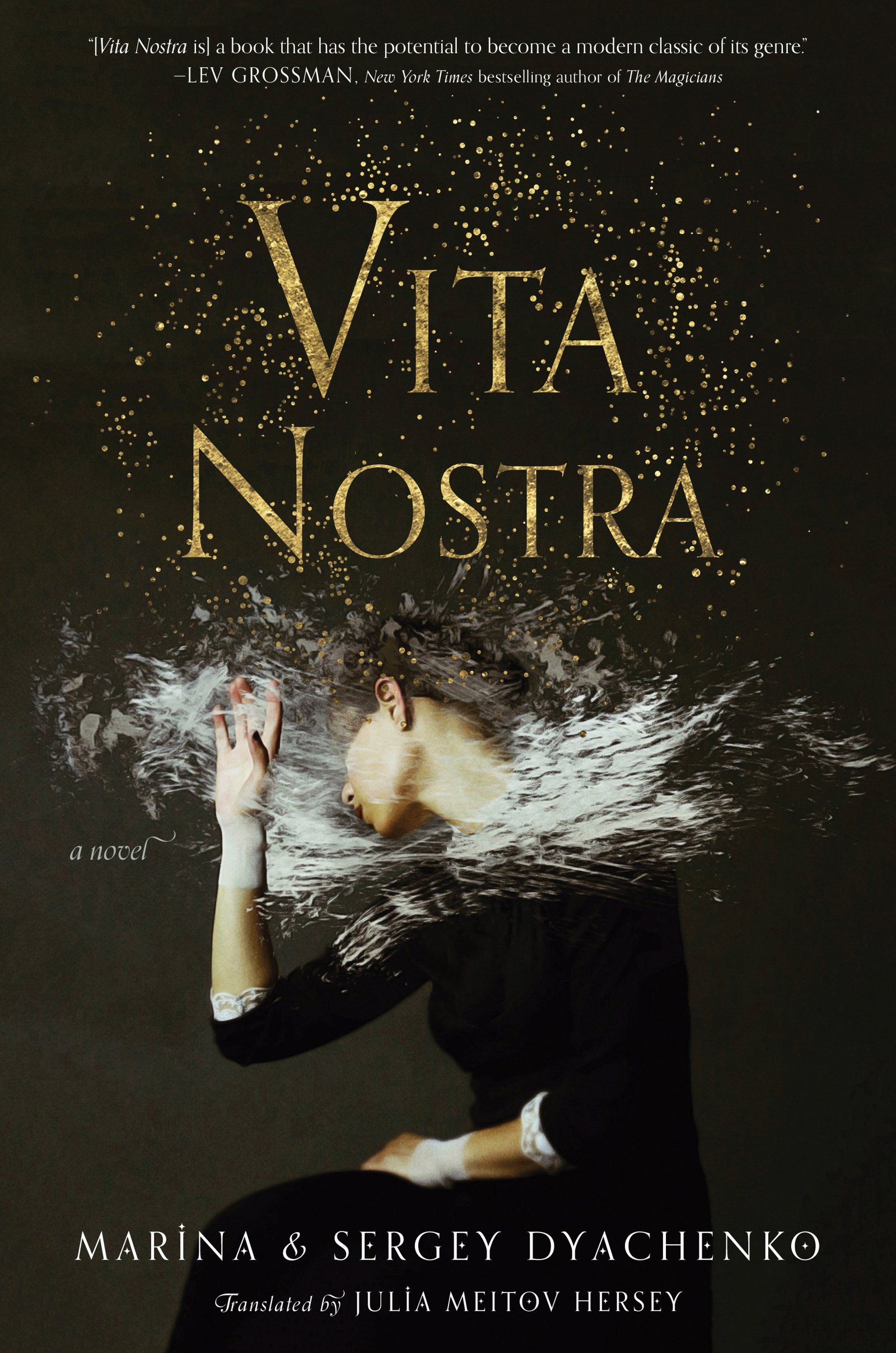 Vita Nostra by Marina and Sergey Dyachenko
Type: StandalonePublisher: Harper VoyagerRelease date: November 13th
The definitive English language translation of the internationally acclaimed Russian novel—a brilliant dark fantasy combining psychological suspense, enchantment, and terror that makes us consider human existence in a fresh and provocative way.

Our life is brief . . .

Sasha Samokhina has been accepted to the Institute of Special Technologies.

Or, more precisely, she's been chosen.

Situated in a tiny village, she finds the students are bizarre, and the curriculum even more so. The books are impossible to read, the lessons obscure to the point of maddening, and the work refuses memorization. Using terror and coercion to keep the students in line, the school does not punish them for their transgressions and failures; instead, it is their families that pay a terrible price. Yet despite her fear, Sasha undergoes changes that defy the dictates of matter and time; experiences which are nothing she has ever dreamed of . . . and suddenly all she could ever want.

A complex blend of adventure, magic, science, and philosophy that probes the mysteries of existence, filtered through a distinct Russian sensibility, this astonishing work of speculative fiction—brilliantly translated by Julia Meitov Hersey—is reminiscent of modern classics such as Lev Grossman's The Magicians, Max Barry's Lexicon, and Katherine Arden's The Bear and the Nightingale, but will transport them to a place far beyond those fantastical worlds.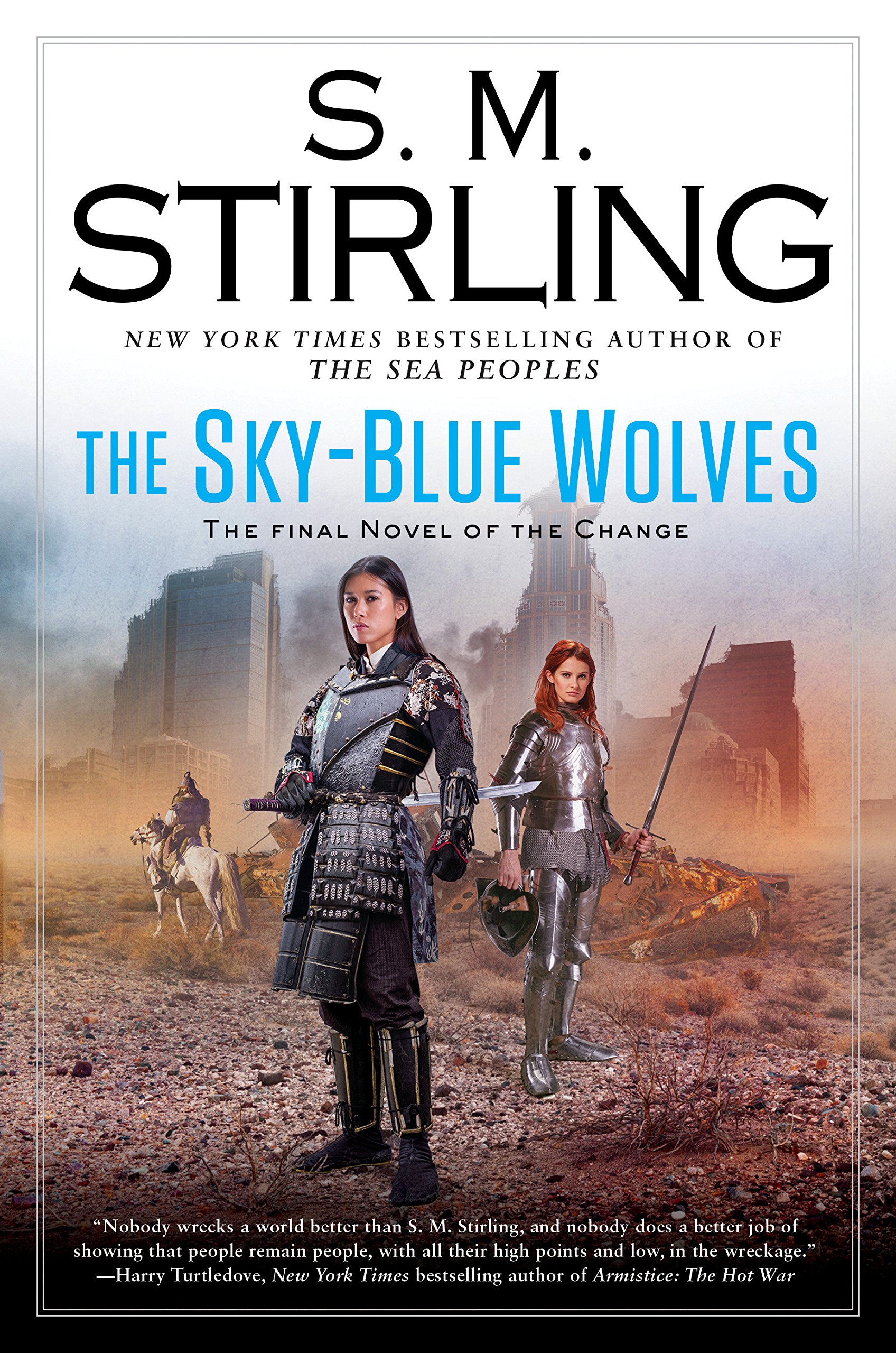 The Sky-Blue Wolves by S.M. Stirling
Type: The 15th and final book in the Emberverse seriesPublisher: AceRelease date: November 13th
S. M. Stirling presents the stunning and epic conclusion to the New York Times bestselling Change series. Many years ago, when advanced technology failed and humanity found itself in a turbulent, postapocalyptic world, extraordinary men and women birthed a new society from the ashes. In this new world of emperors and kings, new leaders emerged, making the world their own.

Two generations after the Change, Crown Princess Órlaith struggles to preserve the hard-won peace her father brought to Montival–the former western United States. But the Change opened many doors, and through them powers strong and strange and terrible walk once more among humankind. 

With her fire-forged friend and ally, Japanese Empress Reiko, Órlaith must take up her sword to stop the spread of the mad malignancy behind the Yellow Raja, who has imprisoned her brother Prince John. And from the emerging superpower of Mongolia, the Sky-Blue Wolves of the High Steppe ride once more beneath the banner of Genghis Khan–the thunder of their hooves resounding across a world in turmoil.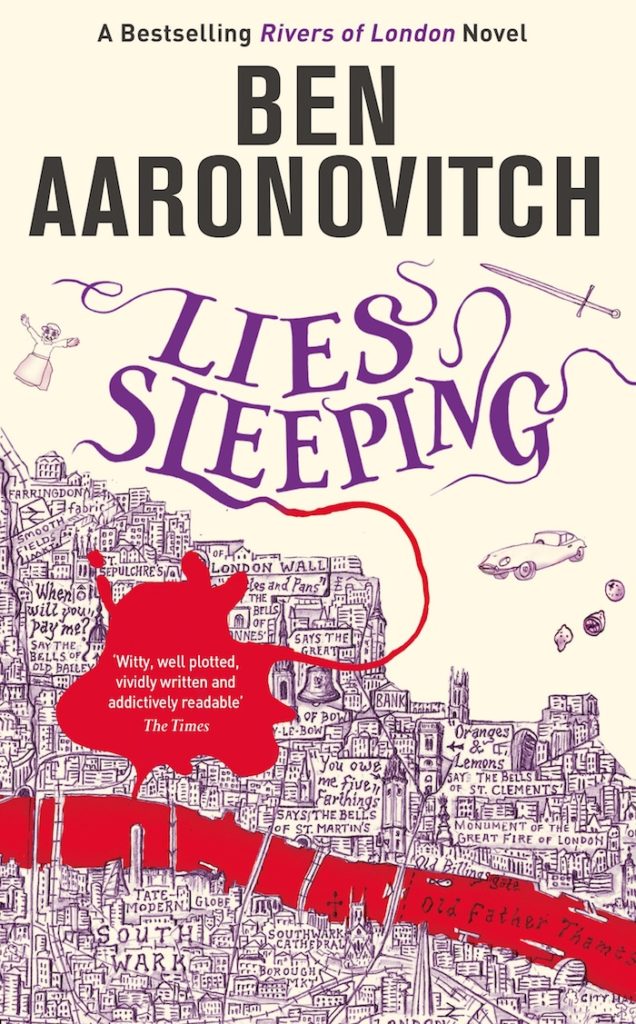 Lies Sleeping by Ben Aaronovitch
Type: Seventh book in the Rivers of London series
Publisher: DAWRelease date: November 20th
The seventh book of the bestselling Rivers of London urban fantasy series returns to the adventures of Peter Grant, detective and apprentice wizard, as he solves magical crimes in the city of London.

The Faceless Man, wanted for multiple counts of murder, fraud, and crimes against humanity, has been unmasked and is on the run. Peter Grant, Detective Constable and apprentice wizard, now plays a key role in an unprecedented joint operation to bring him to justice.

But even as the unwieldy might of the Metropolitan Police bears down on its foe, Peter uncovers clues that the Faceless Man, far from being finished, is executing the final stages of a long term plan. A plan that has its roots in London's two thousand bloody years of history, and could literally bring the city to its knees.

To save his beloved city Peter's going to need help from his former best friend and colleague–Lesley May–who brutally betrayed him and everything he thought she believed in. And, far worse, he might even have to come to terms with the malevolent supernatural killer and agent of chaos known as Mr Punch….
Further reading: Lies Sleeping & Crafting an Intersectional Narrator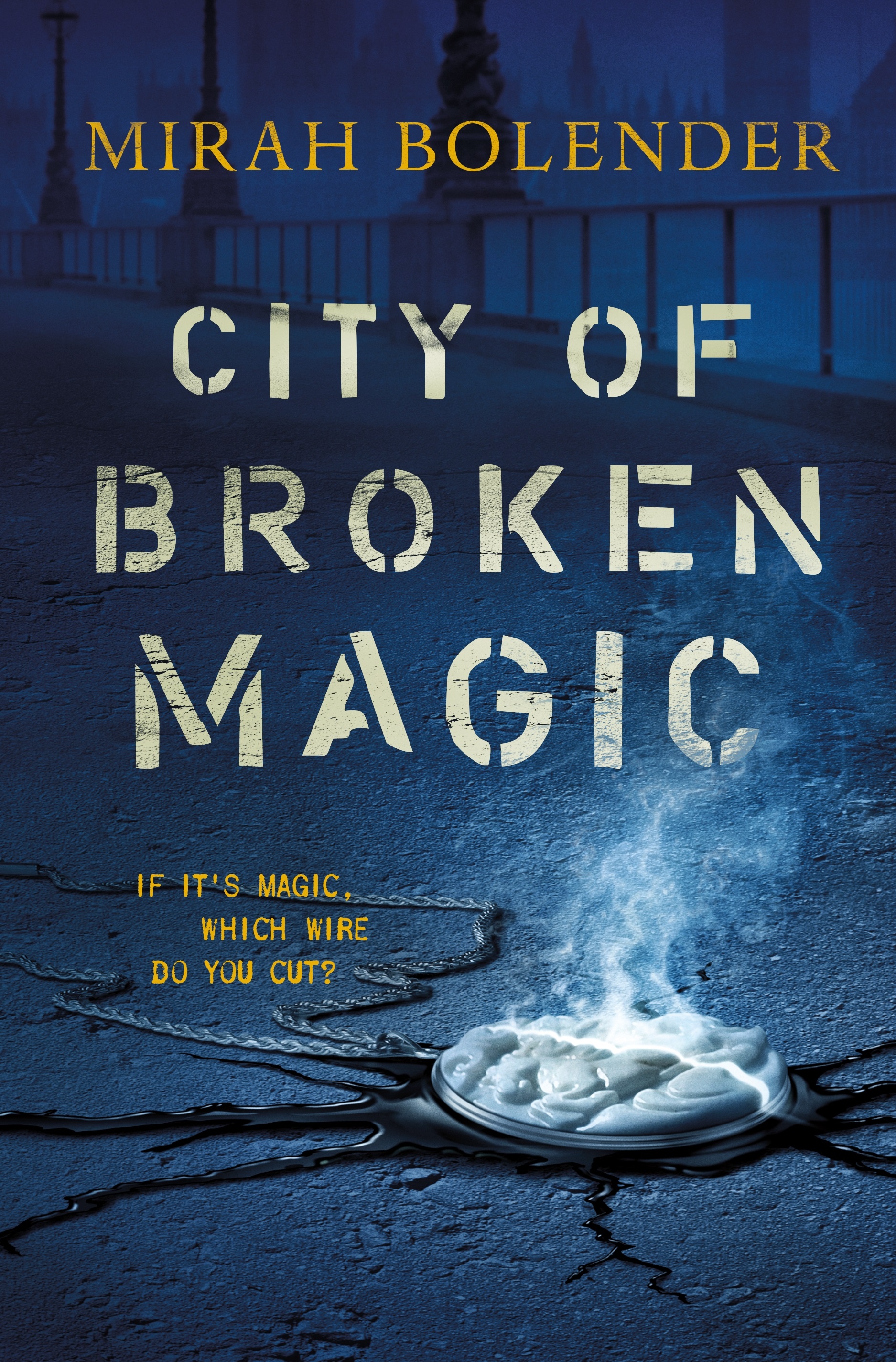 City of Broken Magic by Mirah Bolender
Type: First book in the Chronicles of Amicae seriesPublisher: Tor BooksRelease date: November 20th
Mirah Bolender's fast-paced, adventure fantasy debut, City of Broken Magic, features a bomb squad that defuses magic weapons.

Five hundred years ago, magi created a weapon they couldn't control. An infestation that ate magic—and anything else it came into contact with. Enemies and allies were equally filling.

Only an elite team of non-magical humans, known as sweepers, can defuse and dispose of infestations before they spread. Most die before they finish training.

Laura, a new team member, has stayed alive longer than most. Now, she's the last—and only—sweeper standing between the city and a massive infestation.
Further reading: Mirah Bolender on the #FearlessWomen Who Inspire Her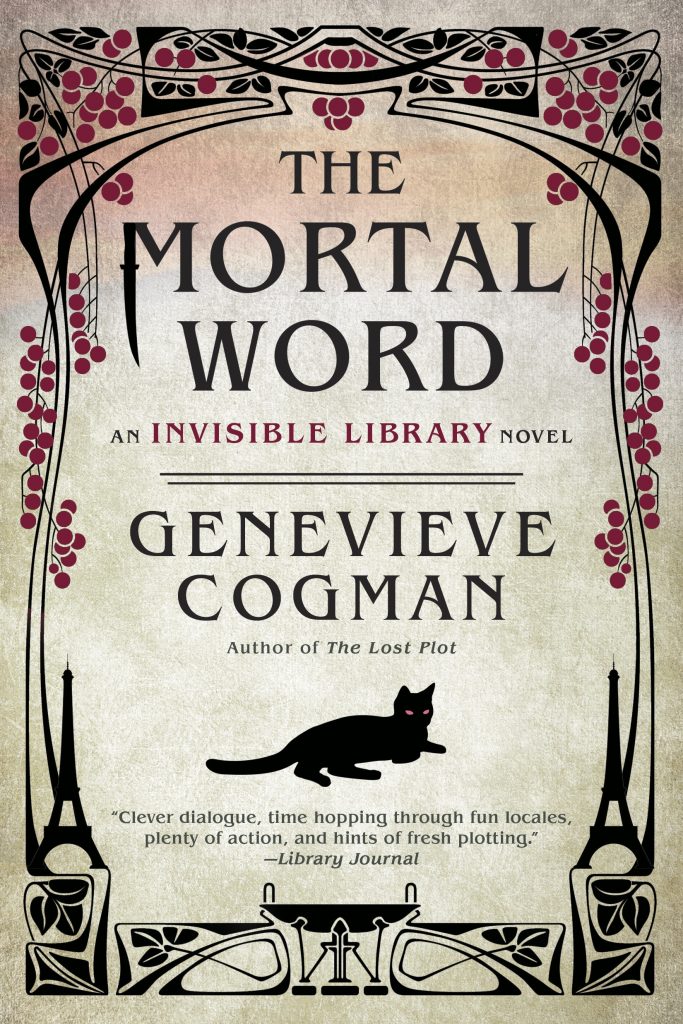 The Mortal Word by Genevieve Cogman
Type: Book five in The Invisible Library seriesPublisher: AceRelease date: November 27th
In the latest novel in Genevieve Cogman's historical fantasy series, the fate of worlds lies in the balance. When a dragon is murdered at a peace conference, time-travelling Librarian spy Irene must solve the case to keep the balance between order, chaos…and the Library.

When Irene returns to London after a relatively straightforward book theft in Germany, Bradamant informs her that there is a top secret dragon-Fae peace conference in progress that the Library is mediating, and that the second-in-command dragon has been stabbed to death. Tasked with solving the case, Vale and Irene immediately go to 1890s Paris to start their investigation.

Once they arrive, they find evidence suggesting that the murder victim might have uncovered proof of treachery by one or more Librarians. But to ensure the peace of the conference, some Librarians are being held as hostages in the dragon and Fae courts. To save the captives, including her parents, Irene must get to the bottom of this murder–but was it a dragon, a Fae, or even a Librarian who committed the crime?
Best New Fantasy Books in October 2018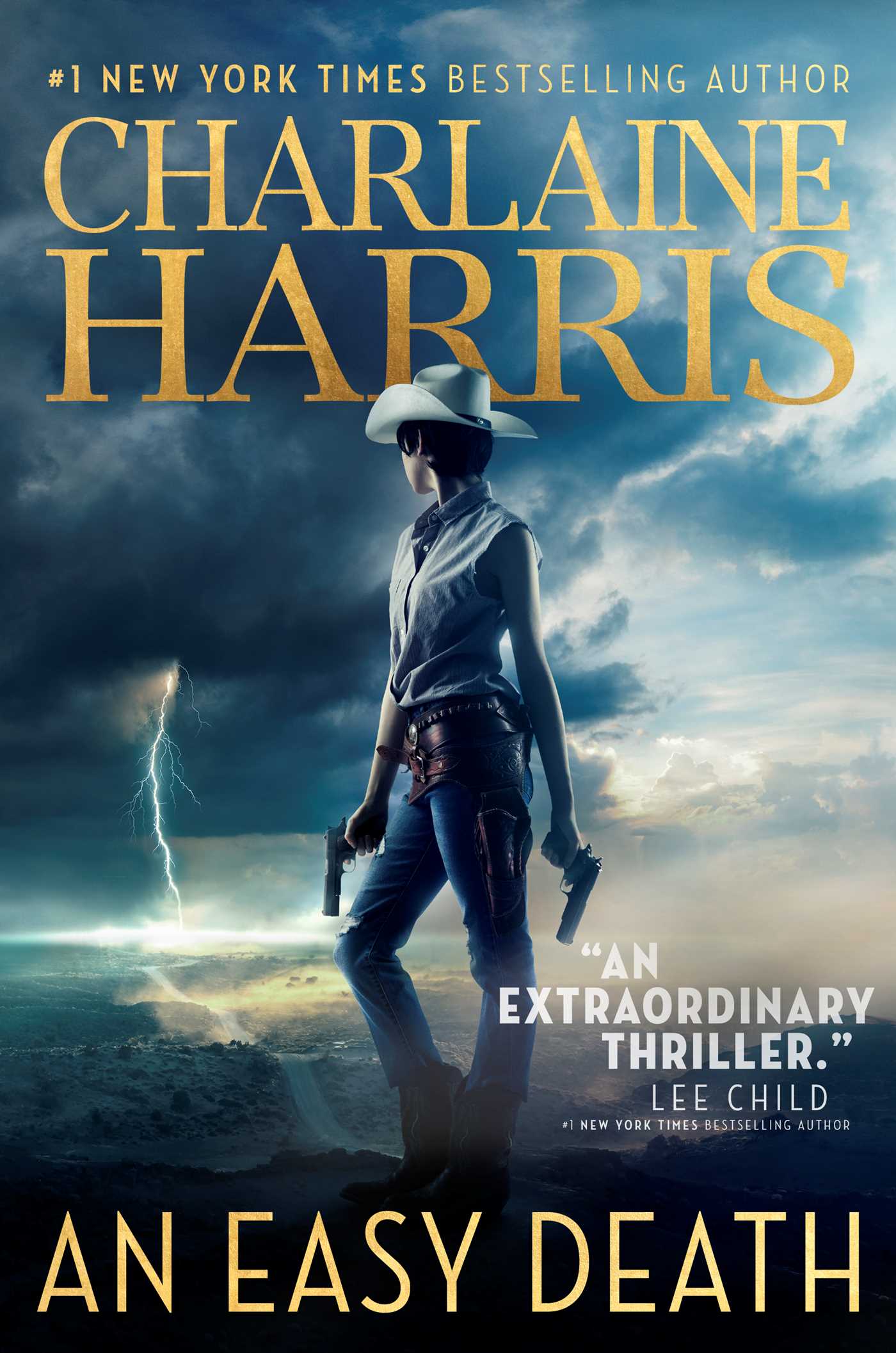 An Easy Death by Charlaine Harris
Type: First in new seriesPublisher: SagaRelease date: October 2nd
The beloved #1 New York Times bestselling author of the Sookie Stackhouse series, the inspiration for HBO's True Blood, and the Midnight Crossroad trilogy adapted for NBC's Midnight, Texas, has written a taut new thriller—the first in the Gunnie Rose series—centered on a young gunslinging mercenary, Lizbeth Rose. 

Set in a fractured United States, in the southwestern country now known as Texoma. A world where magic is acknowledged but mistrusted, especially by a young gunslinger named Lizbeth Rose. Battered by a run across the border to Mexico Lizbeth Rose takes a job offer from a pair of Russian wizards to be their local guide and gunnie. For the wizards, Gunnie Rose has already acquired a fearsome reputation and they're at a desperate crossroad, even if they won't admit it. They're searching through the small border towns near Mexico, trying to locate a low-level magic practitioner, Oleg Karkarov. The wizards believe Oleg is a direct descendant of Grigori Rasputin, and that Oleg's blood can save the young tsar's life.

As the trio journey through an altered America, shattered into several countries by the assassination of Franklin Roosevelt and the Great Depression, they're set on by enemies. It's clear that a powerful force does not want them to succeed in their mission. Lizbeth Rose is a gunnie who has never failed a client, but her oath will test all of her skills and resolve to get them all out alive.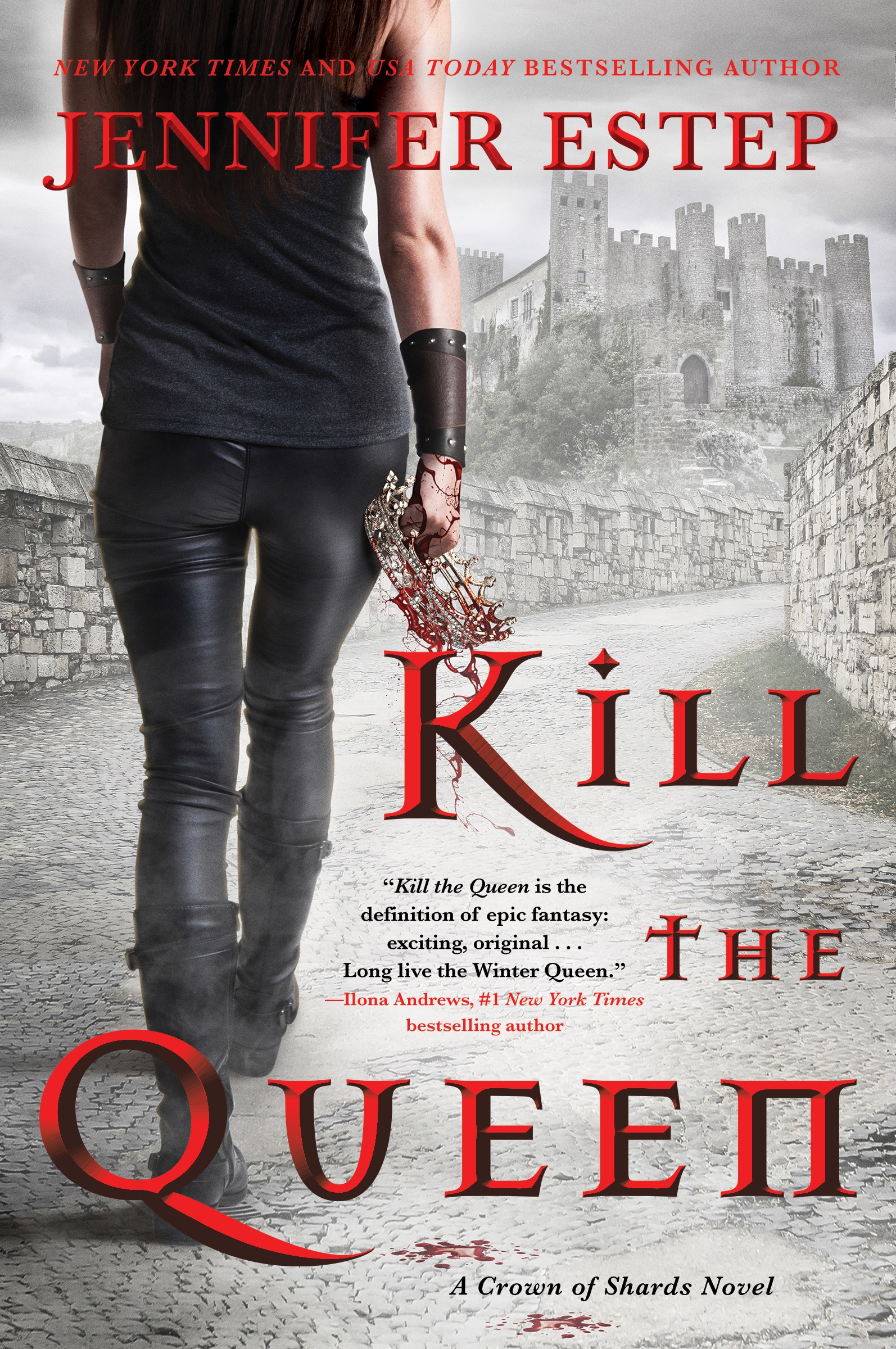 Kill the Queen by Jennifer Estep
Type: First in new seriesPublisher: Harper VoyagerRelease date: October 2nd
Gladiator meets Game of Thrones: a royal woman becomes a skilled warrior to destroy her murderous cousin, avenge her family, and save her kingdom in this first entry in a dazzling fantasy epic from the New York Times and USA Today bestselling author of the Elemental Assassin series—an enthralling tale that combines magic, murder, intrigue, adventure, and a hint of romance.

In a realm where one's magical power determines one's worth, Lady Everleigh's lack of obvious ability relegates her to the shadows of the royal court of Bellona, a kingdom steeped in gladiator tradition. Seventeenth in line for the throne, Evie is nothing more than a ceremonial fixture, overlooked and mostly forgotten.

But dark forces are at work inside the palace. When her cousin Vasilia, the crown princess, assassinates her mother the queen and takes the throne by force, Evie is also attacked, along with the rest of the royal family. Luckily for Evie, her secret immunity to magic helps her escape the massacre.

Forced into hiding to survive, she falls in with a gladiator troupe. Though they use their talents to entertain and amuse the masses, the gladiators are actually highly trained warriors skilled in the art of war, especially Lucas Sullivan, a powerful magier with secrets of his own. Uncertain of her future—or if she even has one—Evie begins training with the troupe until she can decide her next move.

But as the bloodthirsty Vasilia exerts her power, pushing Bellona to the brink of war, Evie's fate becomes clear: she must become a fearsome gladiator herself . . . and kill the queen.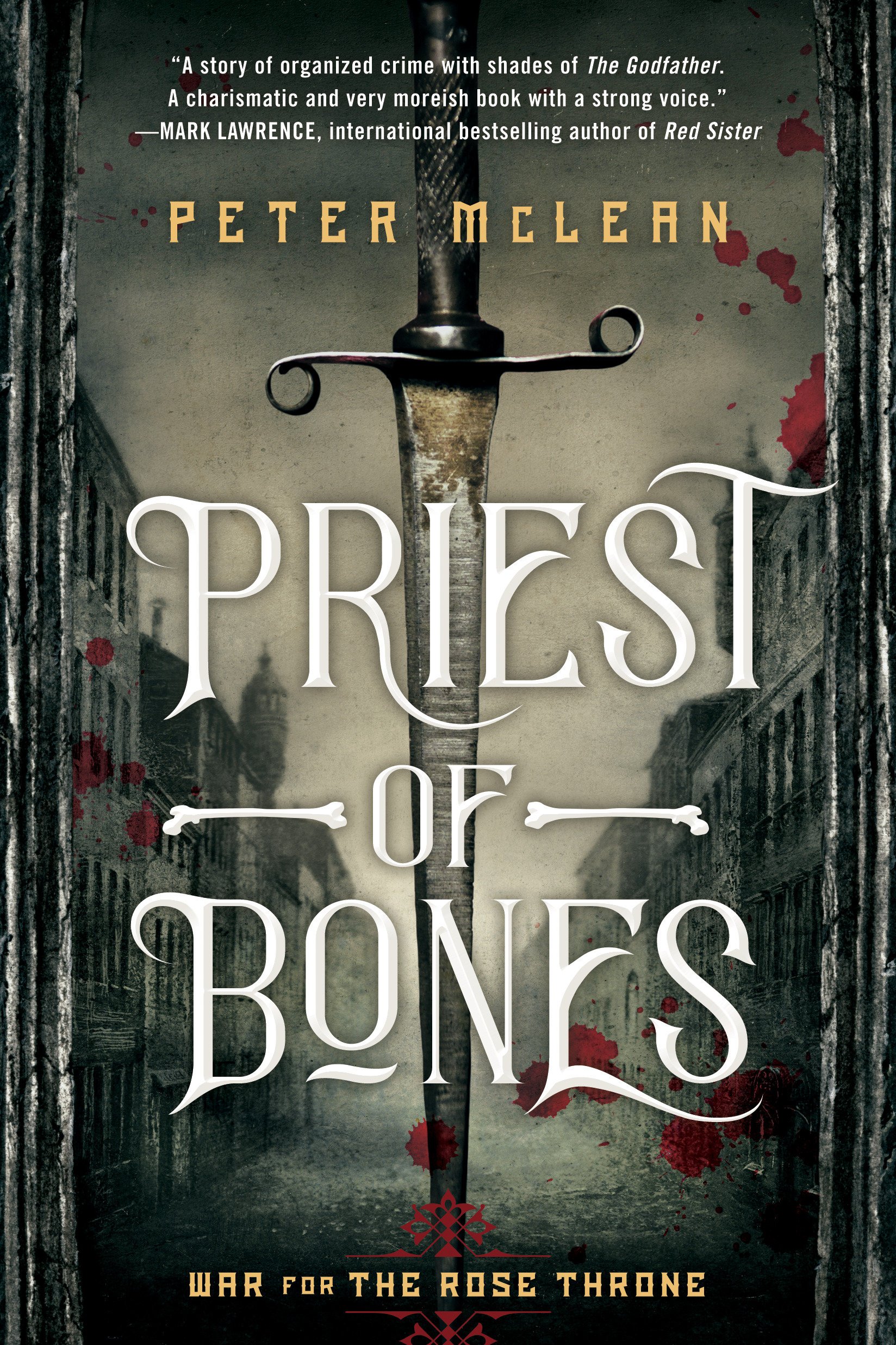 Priest of Bones by Peter McLean
Type: First in new seriesPublisher: AceRelease date: October 2nd
The war is over, and army priest Tomas Piety heads home with Sergeant Bloody Anne at his side. But things have changed while he was away: his crime empire has been stolen and the people of Ellinburg–his people–have run out of food and hope and places to hide. Tomas sets out to reclaim what was his with help from Anne, his brother, Jochan, and his new gang: the Pious Men. But when he finds himself dragged into a web of political intrigue once again, everything gets more complicated.

As the Pious Men fight shadowy foreign infiltrators in the back-street taverns, brothels, and gambling dens of Tomas's old life, it becomes clear: 

The war is only just beginning.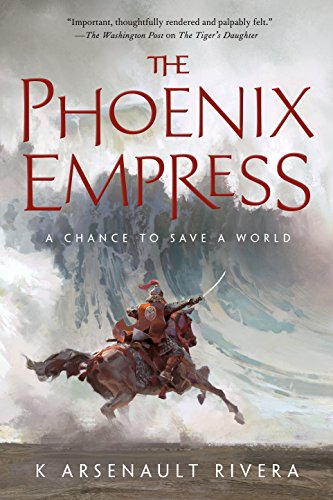 The Phoenix Empress by K Arsenault Rivera
Type: Second book in Ascendant seriesPublisher: Tor BooksRelease date: October 9th
K Arsenault Rivera's second novel, The Tiger's Daughter, the continuation of a new epic fantasy trilogy 

"Rich, expansive, and grounded in human truth…simply exquisite."—V. E. Schwab, New York Times bestselling author of the Shades of Magic series

Once they were the heirs to a prophecy that predicted two women would save an empire.

Now Shefali is dying—and her wife is unaware of the coming tragedy. Shizuka is too busy trying to reunite a fractured empire and right the wrongs of her ancestors.

As the Imperial Army gathers against a demonic invasion, Shizuka must do all she can with an empire on the brink of civil war.
Check out our interview with K Arsenault Rivera at New York Comic Con…
Mage Against the Machine by Shaun Barger
Type: Standalone novelPublisher: Saga PressRelease date: October 30th
Harry Potter meets The Terminator in this action-packed adventure about a young man who discovers that everything he believed about his world is a lie.

The year is 2120. The humans are dead. The mages have retreated from the world after a madman blew up civilization with weaponized magical technology. Safe within domes that protect them from the nuclear wasteland on the other side, the mages have spent the last century putting their lives back together.

Nikolai is obsessed with artifacts from twentieth-century human life: mage-crafted replica Chuck Taylors on his feet, Schwarzenegger posters on his walls, Beatlemania still alive and well in his head. But he's also tasked with a higher calling—to maintain the Veils that protect mage-kind from the hazards of the wastes beyond. As a cadet in the Mage King's army, Nik has finally found what he always wanted—a purpose. But when confronted by one of his former instructors gone rogue, Nik tumbles into a dark secret. The humans weren't nuked into oblivion—they're still alive. Not only that, outside the domes a war rages between the last enclaves of free humans and vast machine intelligences.

Outside the dome, unprepared and on the run, Nik finds Jem. Jem is a Runner for the Human Resistance. A ballerina-turned-soldier by the circumstances of war, Jem is more than just a human—her cybernetic enhancement mods make her faster, smarter, and are the only things that give her a fighting chance against the artificial beings bent on humanity's eradication.

Now Nik faces an impossible decision: side with the mages and let humanity die out? Or stand with Jem and the humans—and risk endangering everything he knows and loves?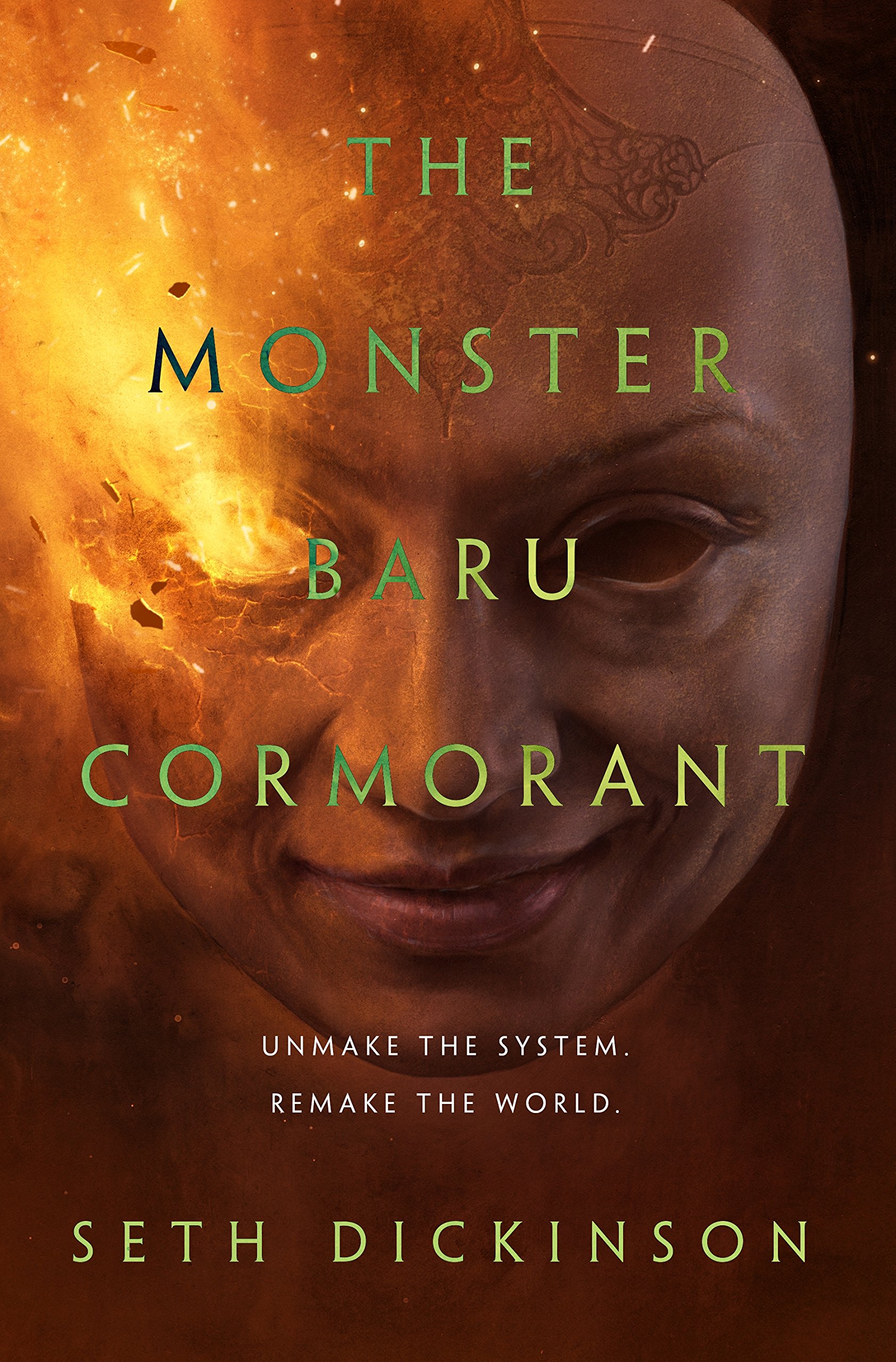 The Monster Baru Cormorant by Seth Dickinson
Type: Second book in The Masquerade seriesPublisher: Tor BooksRelease date: October 30th
A breathtaking geopolitical epic fantasy, The Monster Baru Cormorant is the sequel to Seth Dickinson's "fascinating tale" (The Washington Post), The Traitor Baru Cormorant.

Her world was shattered by the Empire of Masks. For the power to shatter the Masquerade, She betrayed everyone she loved.

The traitor Baru Cormorant is now the cryptarch Agonist—a secret lord of the empire she's vowed to destroy.

Hunted by a mutinous admiral, haunted by the wound which has split her mind in two, Baru leads her dearest foes on an expedition for the secret of immortality. It's her chance to trigger a war that will consume the Masquerade.

But Baru's heart is broken, and she fears she can no longer tell justice from revenge…or her own desires from the will of the man who remade her.
Check out an exclusive excerpt from The Monster Baru Cormorant.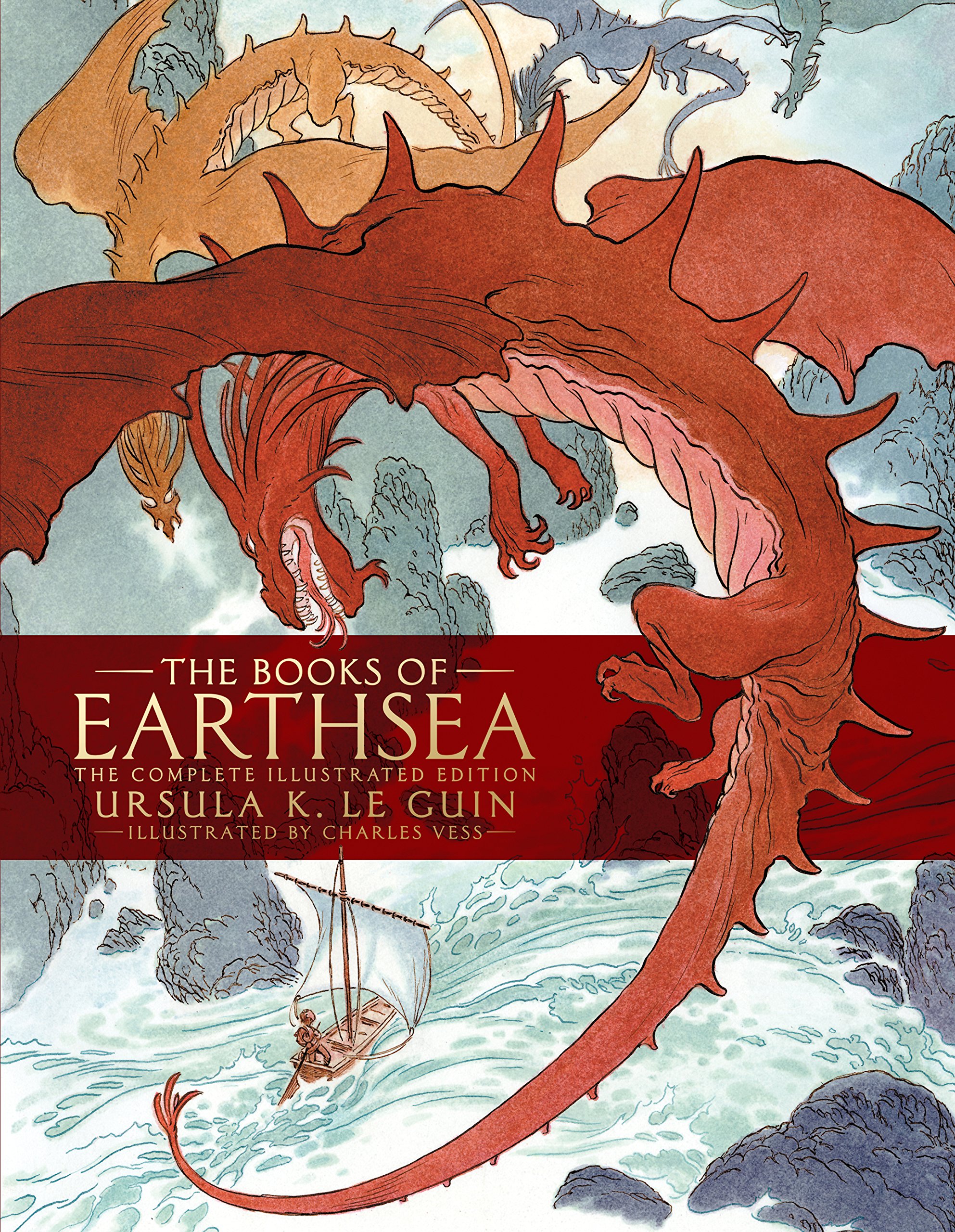 The Books of Earthsea: The Complete Illustrated Edition by Ursula K. Leguin
Type: Special editionPublisher: Saga PressRelease date: October 30th
Celebrating the 50th anniversary of the timeless and beloved A Wizard of Earthsea that "reads like the retelling of a tale first told centuries ago," (David Mitchell)—comes this complete omnibus edition of the entire Earthsea chronicles, including over fifty illustrations illuminating Le Guin's vision of her classic saga. 

Ursula K. Le Guin's Earthsea novels are some of the most acclaimed and awarded works in literature—they have received prestigious accolades such as the National Book Award, a Newbery Honor, the Nebula Award, and many more honors, commemorating their enduring place in the hearts and minds of readers and the literary world alike.

Now for the first time ever, they're all together in one volume—including the early short stories, Le Guin's "Earthsea Revisioned" Oxford lecture, and a new Earthsea story, never before printed.

With a new introduction by Le Guin herself, this essential edition will also include fifty illustrations by renowned artist Charles Vess, specially commissioned and selected by Le Guin, to bring her refined vision of Earthsea and its people to life in a totally new way.

[Stories include: "A Wizard of Earthsea", "The Tombs of Atuan", "The Farthest Shore", "Tehanu", "Tales From Earthsea", "The Other Wind", "The Rule of Names", "The Word of Unbinding", "The Daughter of Odren", and "Earthsea Revisioned: A Lecture at Oxford University".]

With stories as perennial and universally beloved as The Chronicles of Narnia and The Lord of The Rings—but also unlike anything but themselves—this edition is perfect for those new to the world of Earthsea, as well as those who are well-acquainted with its enchanting magic: to know Earthsea is to love it.

Read The Books of Earthsea: The Illustrated Edition by Ursula K. Leguin
Further reading: Best New Science Fiction Books
Further reading: Best New Young Adult Fiction
Further reading: Best New Horror Books
Best New Fantasy Books in September 2018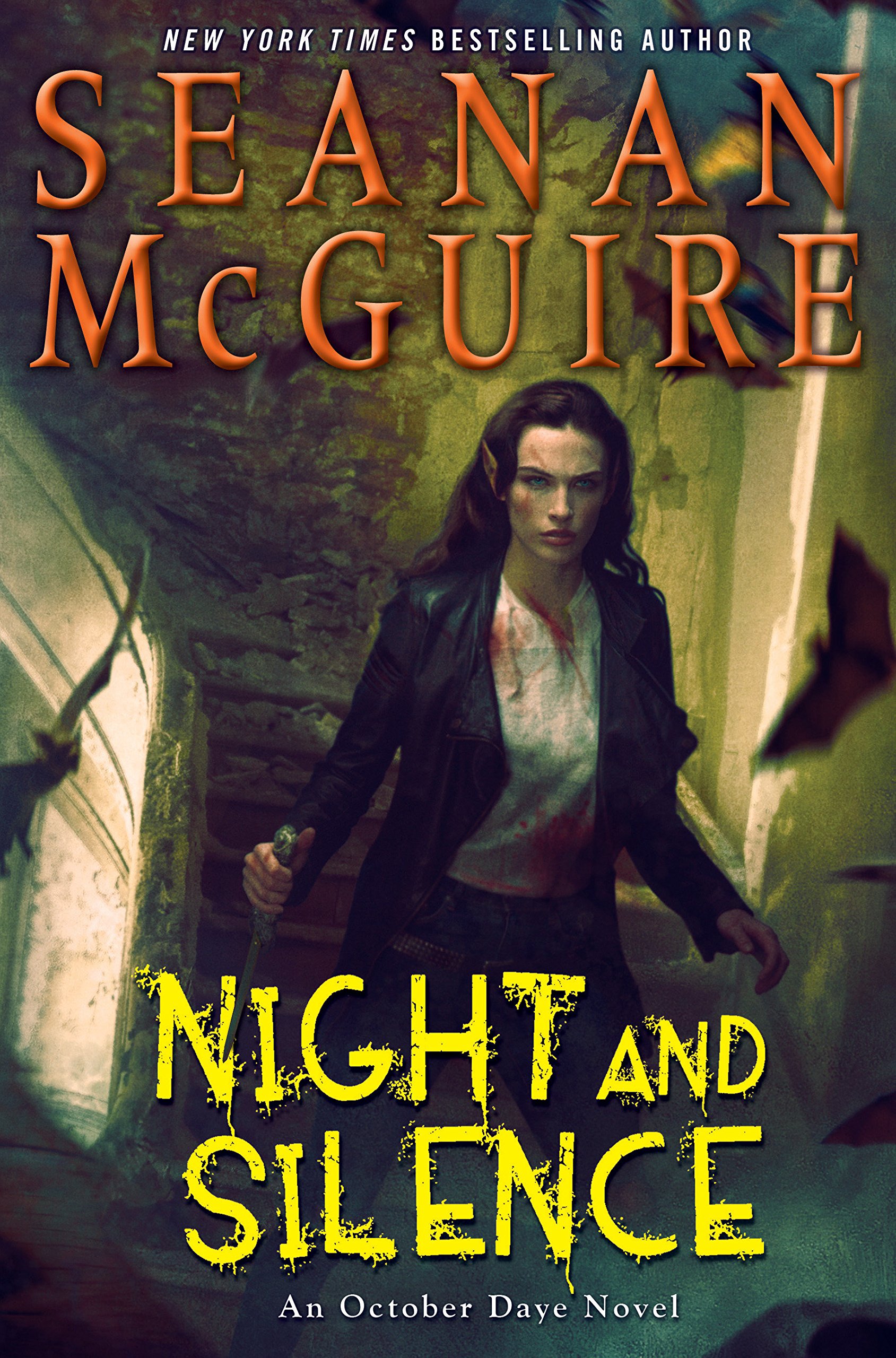 Night and Silence by Seanan McGuire
Type: Book 12 in the October Daye seriesPublisher: DAWRelease date: September 4th
Things are not okay.

In the aftermath of Amandine's latest betrayal, October "Toby" Daye's fragile self-made family is on the verge of coming apart at the seams. Jazz can't sleep, Sylvester doesn't want to see her, and worst of all, Tybalt has withdrawn from her entirely, retreating into the Court of Cats as he tries to recover from his abduction. Toby is floundering, unable to help the people she loves most heal. She needs a distraction. She needs a quest.

What she doesn't need is the abduction of her estranged human daughter, Gillian. What she doesn't need is to be accused of kidnapping her own child by her ex-boyfriend and his new wife, who seems to be harboring secrets of her own. There's no question of whether she'll take the case. The only question is whether she's emotionally prepared to survive it.

Signs of Faerie's involvement are everywhere, and it's going to take all Toby's nerve and all her allies to get her through this web of old secrets, older hatreds, and new deceits. If she can't find Gillian before time runs out, her own child will pay the price. 

Two questions remain: Who in Faerie remembered Gillian existed? And what do they stand to gain? 

No matter how this ends, Toby's life will never be the same.
Timeless: A Drizzt Novel by R.A. Salvatore
Type: Book one in trilogy set in the world of Forgotten RealmsPublisher: Harper VoyagerRelease date: September 4th
At long last, New York Times bestselling author R. A. Salvatore returns with one of fantasy's most beloved and enduring icons, the dark elf Drizzt Do'Urden, in an all-new trilogy full of swordplay, danger, and imaginative thrills,

Centuries ago, in the city of Menzoberranzan, the City of Spiders, the City of Drow, nestled deep in the unmerciful Underdark of Toril, a young weapon master earned a reputation far above his station or that of his poor house.

The greater nobles watched him, and one matron, in particular, decided to take him as her own. She connived with rival great houses to secure her prize, but that prize was caught for her by another, who came to quite enjoy the weapon master.

This was the beginning of the friendship between Zaknafein and Jarlaxle, and the coupling of Matron Malice and the weapon master who would sire Drizzt Do'Urden.

R. A. Salvatore reveals the Underdark anew through the eyes of Zaknafein and Jarlaxle—an introduction to the darkness that offers a fresh view of the opportunities to be found in the shadows and an intriguing prelude to the intriguing escapes that lie ahead in the modern-day Forgotten Realms. Here, a father and his son are reunited and embark on adventures that parallel the trials of centuries long past as the friends of old are joined by Drizzt, Hero of the North, trained by Grandmaster Kane in the ways of the monk.

But the scourge of the dangerous Lolth's ambitions remain, and demons have been foisted on the unwitting of the surface. The resulting chaos and war will prove to be the greatest challenge for all three.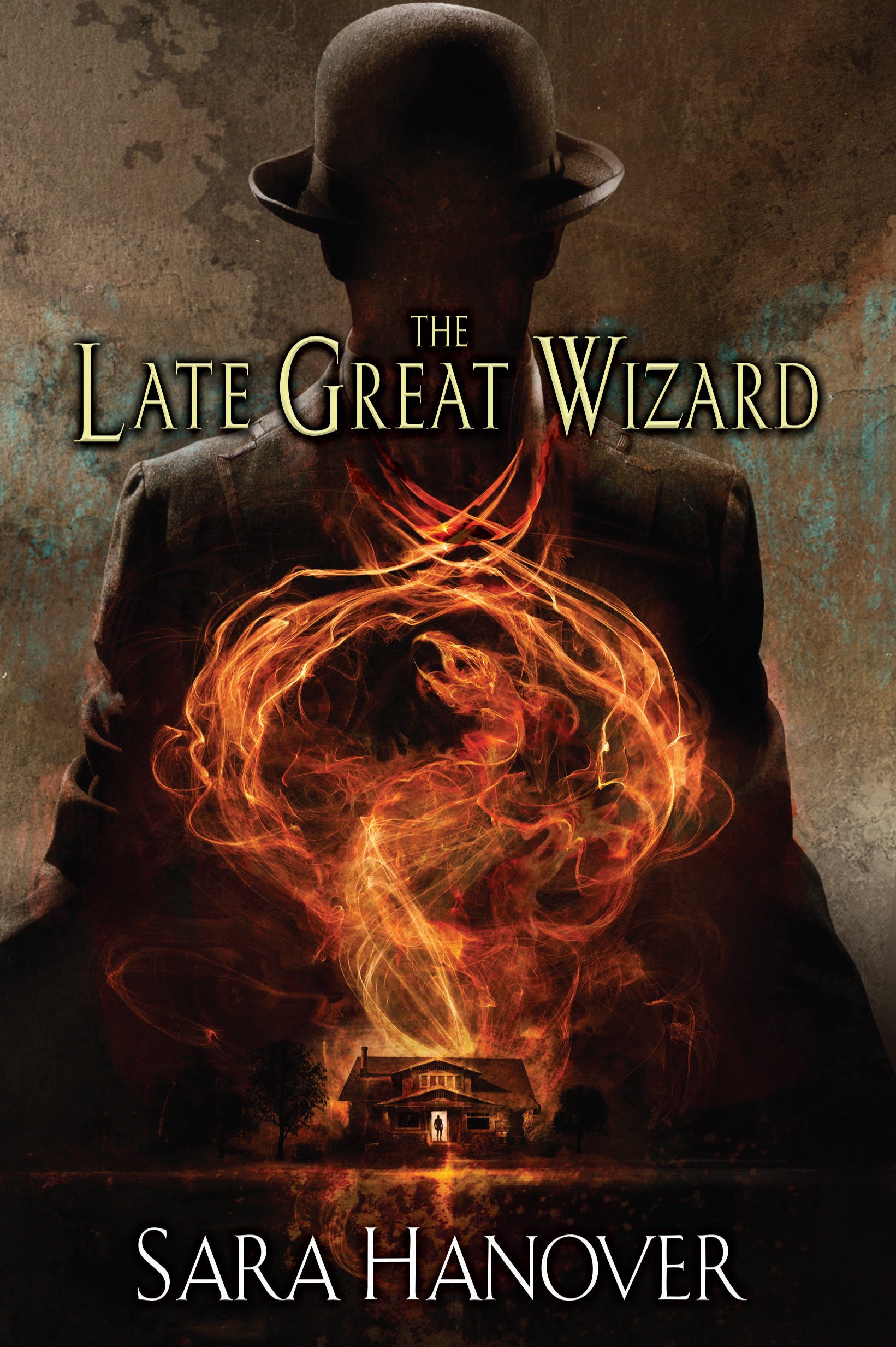 The Late Great Wizard by Sara Hanover
Type: First book in a planned seriesPublisher: DAWRelease date: September 11th
A young woman must work with a magician who is not what he seems to find her father in this new contemporary portal fantasy series.

With her father vanished under suspicious circumstances and her old life destroyed, Tessa Andrews is determined to pick up the pieces and forge ahead. If only their borrowed house didn't shake and rumble as if haunted. But at least she and her mom have a roof over their heads, so her luck couldn't be all bad, could it?

As if to prove her wrong, Tessa gets an urgent call for help one night from crusty old Professor Brandard, one of the people on her charity meals route. She dashes over, only to find the house in flames and the professor gone. A handsome young man steps out of the ashes to request her assistance, claiming to be the professor and a Phoenix wizard. She not only has to believe in him, but in magic, for an ancient evil is awakening and it will take the two of them, plus a few shady friends, to stand against it.

Because the rejuvenation ritual has gone horribly wrong. The late, great wizard desperately needs to get his mojo back, for only if Brandard regains all his magic do they stand any chance of defeating this deadliest of perils.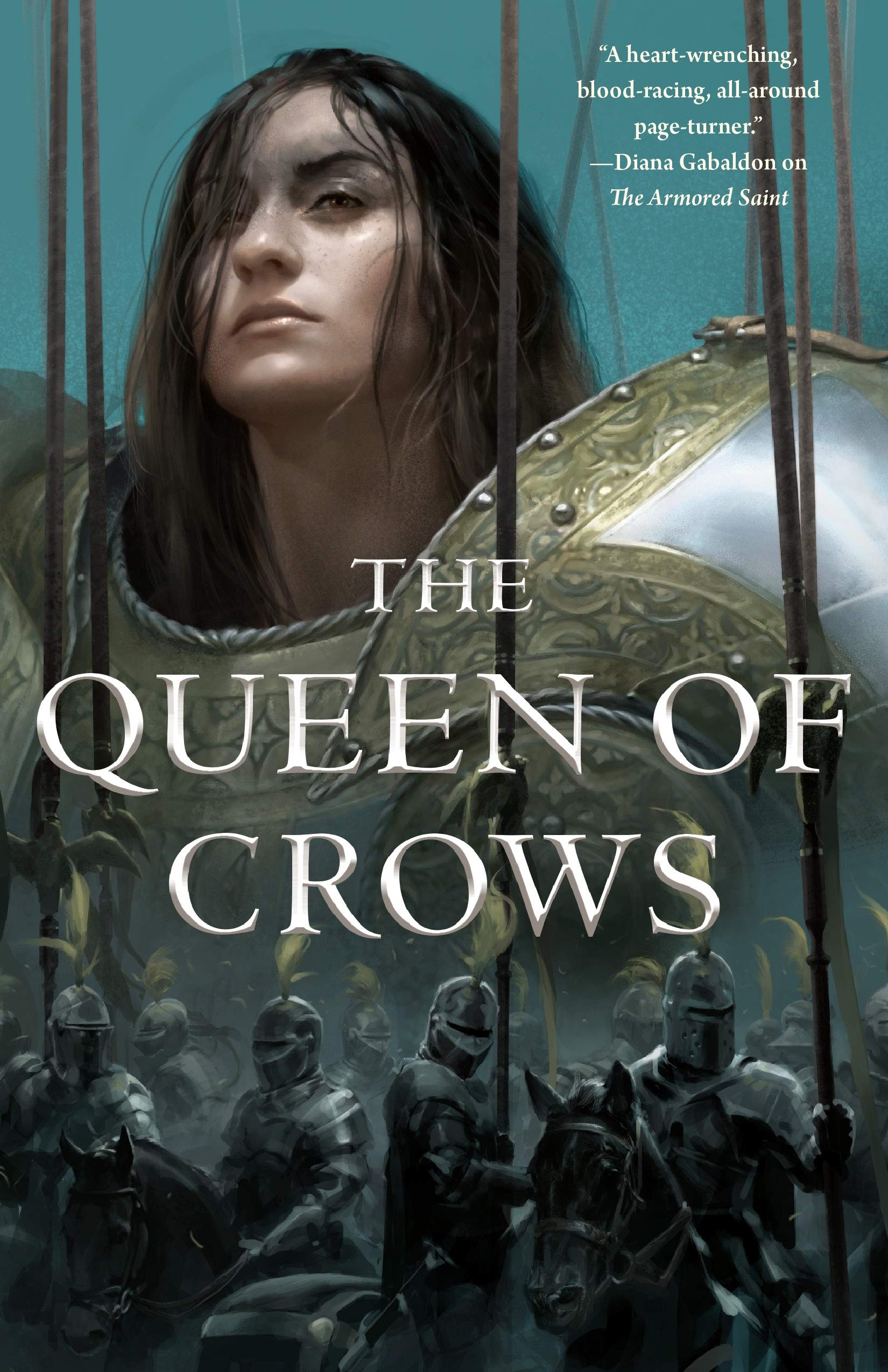 The Queen of Crows by Myke Cole
Type: Book two in the Sacred Throne trilogyPublisher: Tor.comRelease date: September 18th
In this epic fantasy sequel, Heloise stands tall against overwhelming odds—crippling injuries, religious tyrants—and continues her journey from obscurity to greatness with the help of alchemically-empowered armor and an unbreakable spirit.

No longer just a shell-shocked girl, she is now a figure of revolution whose cause grows ever stronger. But the time for hiding underground is over. Heloise must face the tyrannical Order and win freedom for her people.
Time's Convert by Deborah Harkness
Type: Novel set in the All Souls universePublisher: VikingRelease date: September 18th
On the battlefields of the American Revolution, Matthew de Clermont meets Marcus MacNeil, a young surgeon from Massachusetts, during a moment of political awakening when it seems that the world is on the brink of a brighter future. When Matthew offers him a chance at immortality and a new life free from the restraints of his puritanical upbringing, Marcus seizes the opportunity to become a vampire. But his transformation is not an easy one and the ancient traditions and responsibilities of the de Clermont family clash with Marcus's deeply held beliefs in liberty, equality, and brotherhood.

Fast-forward to contemporary Paris, where Phoebe Taylor–the young employee at Sotheby's whom Marcus has fallen for–is about to embark on her own journey to immortality. Though the modernized version of the process at first seems uncomplicated, the couple discovers that the challenges facing a human who wishes to be a vampire are no less formidable than they were in the eighteenth century. The shadows that Marcus believed he'd escaped centuries ago may return to haunt them both–forever.

A passionate love story and a fascinating exploration of the power of tradition and the possibilities not just for change but for revolution, Time's Convert channels the supernatural world-building and slow-burning romance that made the All Souls Trilogy instant bestsellers to illuminate a new and vital moment in history, and a love affair that will bridge centuries.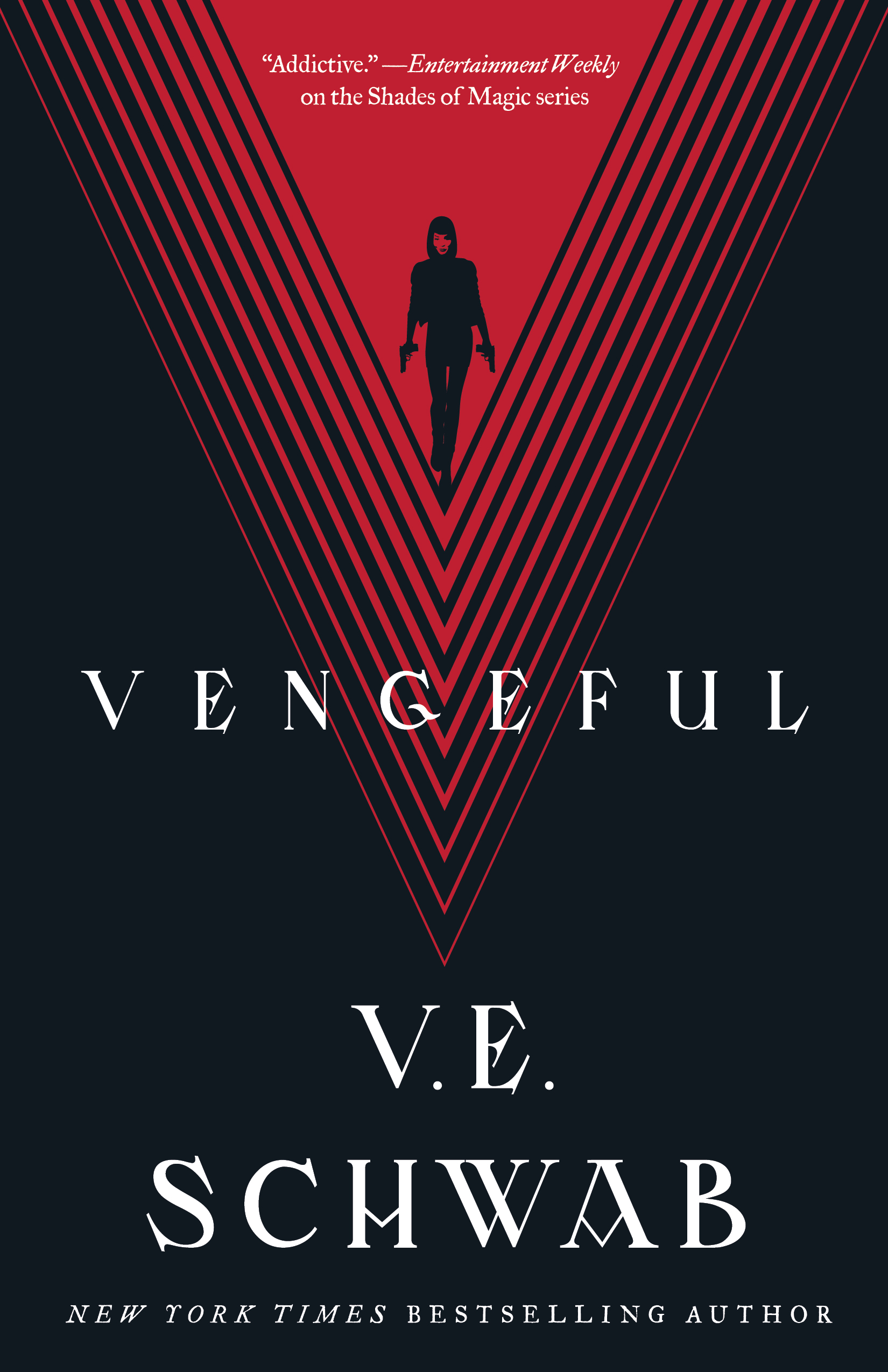 Vengeful by V.E. Schwab
Type: Book two in the Villains seriesPublisher: Tor BooksRelease date: September 25th
Magneto and Professor X. Superman and Lex Luthor. Victor Vale and Eli Ever. Sydney and Serena Clarke. Great partnerships, now soured on the vine.

But Marcella Riggins needs no one. Flush from her brush with death, she's finally gained the control she's always sought—and will use her new-found power to bring the city of Merit to its knees. She'll do whatever it takes, collecting her own sidekicks, and leveraging the two most infamous EOs, Victor Vale and Eli Ever, against each other once more.

With Marcella's rise, new enmities create opportunity–and the stage of Merit City will once again be set for a final, terrible reckoning.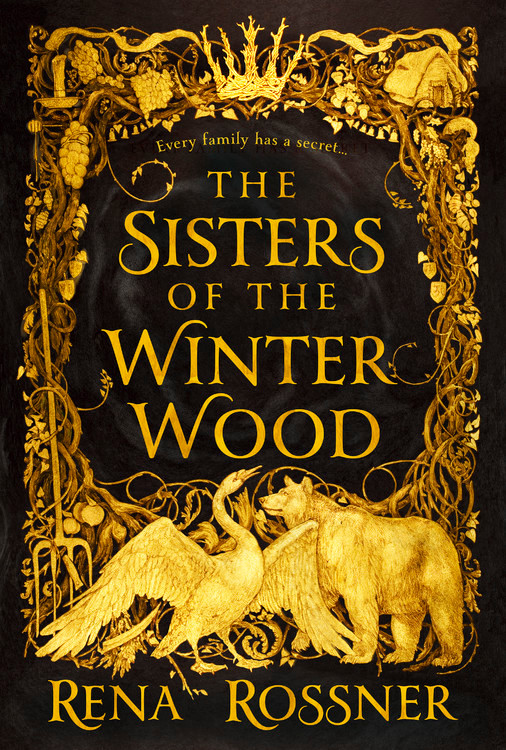 The Sisters of the Winter Wood by Rena Rossner
Type: Standalone novelPublisher: RedhookRelease date: September 25th
In a remote village surrounded by vast forests on the border of Moldova and Ukraine, sisters Liba and Laya have been raised on the honeyed scent of their Mami's babka and the low rumble of their Tati's prayers. But when a troupe of mysterious men arrives, Laya falls under their spell – despite their mother's warning to be wary of strangers. And this is not the only danger lurking in the woods.

As dark forces close in on their village, Liba and Laya discover a family secret passed down through generations. Faced with a magical heritage they never knew existed, the sisters realize the old fairy tales are true…and could save them all.
Barren by Peter V. Brett
Type: Novella in the Demon Cycle seriesPublisher: Harper VoyagerRelease date: September 25th
Each night, the world is overrun by bloodthirsty demons. For centuries, humanity survived only by hiding behind defensive wards—magical symbols with the power to repel the demons. Now, the rediscovery of long-forgotten combat wards has given them the magic they need to fight back.

In Tibbet's Brook, the fighting wards have brought change, but the factions and grudges of a troubled past remain. Selia Square, the woman they call Barren, has long been the force that holds the Brook together. As a terrifying new threat emerges, she rallies her people once again.

But Selia has a past of her own. And in a small community the personal and the political can never be divided. If Tibbet's Brook is to survive, Selia must uncover memories she has buried deep—the woman she once was, the woman she once loved—and retell their story.
Best New Fantasy Books in August 2018
Temper by Nicky Drayden
Type: StandalonePublisher: Harper VoyagerRelease date: August 7th
Read our full Temper by Nicky Drayden review.
In a land similar to South Africa, twin brothers are beset by powerful forces beyond their understanding or control in this thrilling blend of science fiction, horror, magic, and dark humor—evocative of the works of Lauren Beukes, Ian McDonald, and Nnedi Okorafor—from the author of The Prey of Gods.

Two brothers.Seven vices.One demonic possession.Can this relationship survive?

Auben Mutze has more vices than he can deal with—six to be exact—each branded down his arm for all the world to see. They mark him as a lesser twin in society, as inferior, but there's no way he'll let that define him. Intelligent and outgoing, Auben's spirited antics make him popular among the other students at his underprivileged high school. So what if he's envious of his twin Kasim, whose single vice brand is a ticket to a better life, one that likely won't involve Auben.

The twins' strained relationship threatens to snap when Auben starts hearing voices that speak to his dangerous side—encouraging him to perform evil deeds that go beyond innocent mischief. Lechery, deceit, and vanity run rampant. And then there are the inexplicable blood cravings. . . .

On the southern tip of an African continent that could have been, demons get up to no good during the time of year when temperatures dip and temptations rise. Auben needs to rid himself of these maddening voices before they cause him to lose track of time. To lose his mind. And to lose his . . . TEMPER.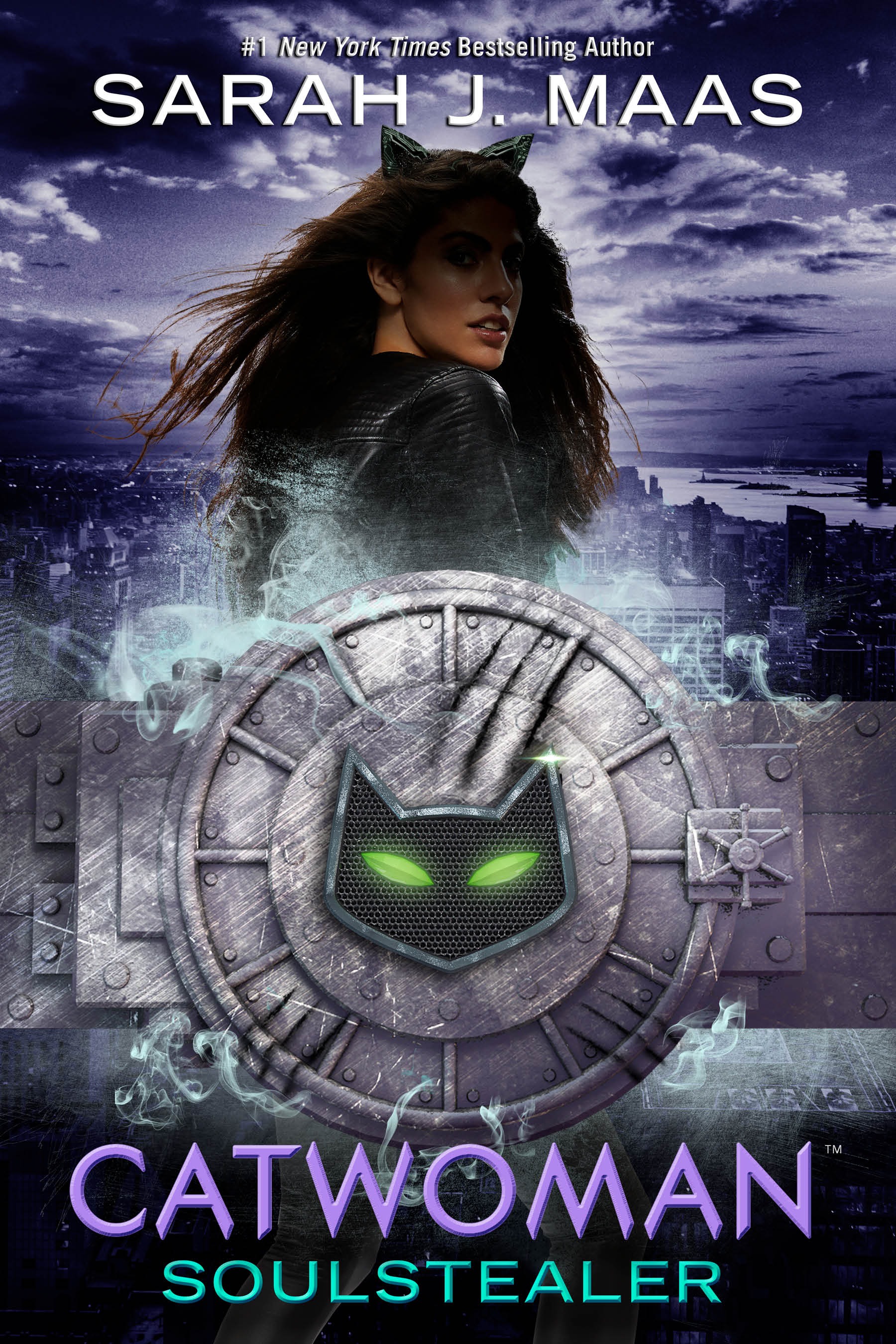 Catwoman: Soulstealer by Sarah J. Maas
Type: Part of the DC Icons seriesPublisher: Random House Books for Young ReadersRelease date: August 7th
When the Bat's away, the Cat will play. It's time to see how many lives this cat really has.

Two years after escaping Gotham City's slums, Selina Kyle returns as the mysterious and wealthy Holly Vanderhees. She quickly discovers that with Batman off on a vital mission, Gotham City looks ripe for the taking.

Meanwhile, Luke Fox wants to prove that as Batwing he has what it takes to help people. He targets a new thief on the prowl who has teamed up with Poison Ivy and Harley Quinn. Together, they are wreaking havoc. This Catwoman is clever–she may be Batwing's undoing.

In this third DC Icons book, Selina is playing a desperate game of cat and mouse, forming unexpected friendships and entangling herself with Batwing by night and her devilishly handsome neighbor Luke Fox by day. But with a dangerous threat from the past on her tail, will she be able to pull off the heist that's closest to her heart?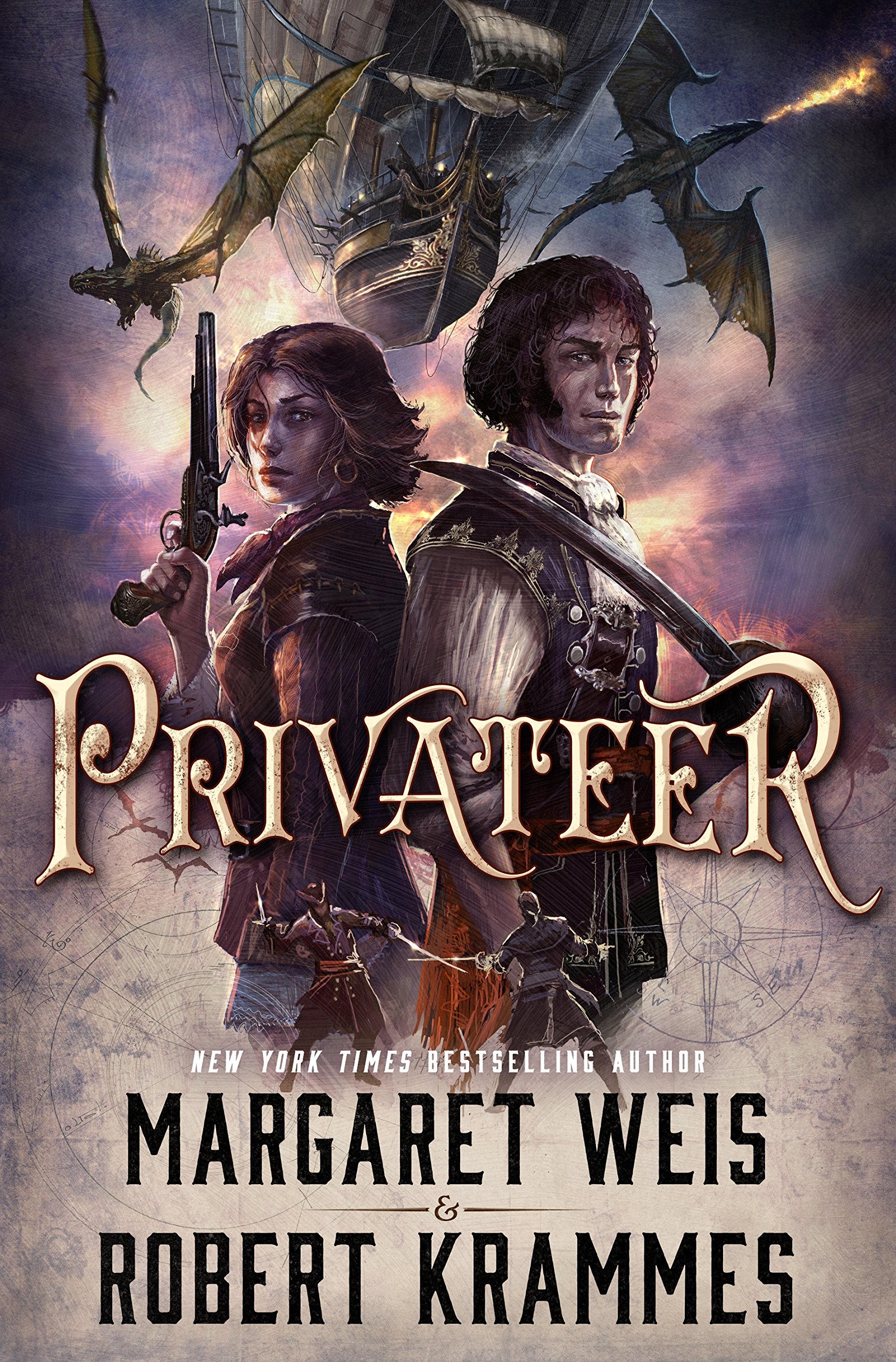 Privateer by Margaret Weis & Robert Krammes
Type: Second in the Dragon Corsairs trilogyPublisher: Tor BooksRelease date: August 7th
The swashbuckling adventures of Captain Kate Fitzmaurice continues in Privateer with another thrilling epic tale of the Dragon Corsairs from New York Times bestselling author Margaret Weis and Robert Krammes.

Captain Kate soon escapes from prison and saves her crew with the help of Prince Tom. She and her crew are drawn ever deeper into the intrigue and danger of doing business in the kingdom. With them running out of allies and left with nowhere to turn, Kate and Tom strike out on their own.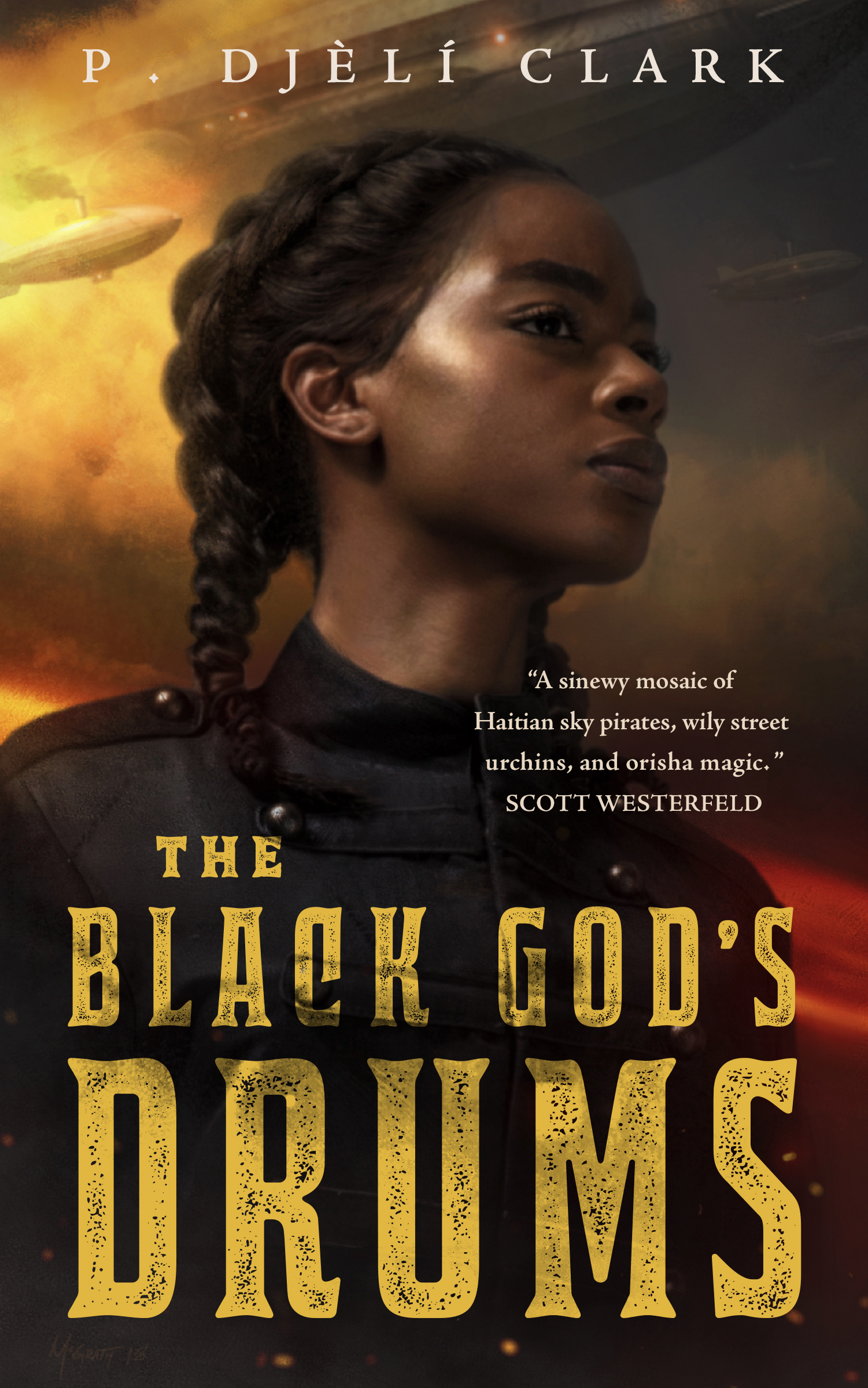 The Black God's Drums by P. Djèlí Clark
Type: NovellaPublisher: Tor.comRelease date: August 21st
Rising science fiction and fantasy star P. Djèlí Clark brings an alternate New Orleans of orisha, airships, and adventure to life in his immersive debut novella The Black God's Drums.

In an alternate New Orleans caught in the tangle of the American Civil War, the wall-scaling girl named Creeper yearns to escape the streets for the air–in particular, by earning a spot on-board the airship Midnight Robber. Creeper plans to earn Captain Ann-Marie's trust with information she discovers about a Haitian scientist and a mysterious weapon he calls The Black God's Drums.

But Creeper also has a secret herself: Oya, the African orisha of the wind and storms, speaks inside her head, and may have her own ulterior motivations.

Soon, Creeper, Oya, and the crew of the Midnight Robber are pulled into a perilous mission aimed to stop the Black God's Drums from being unleashed and wiping out the entirety of New Orleans.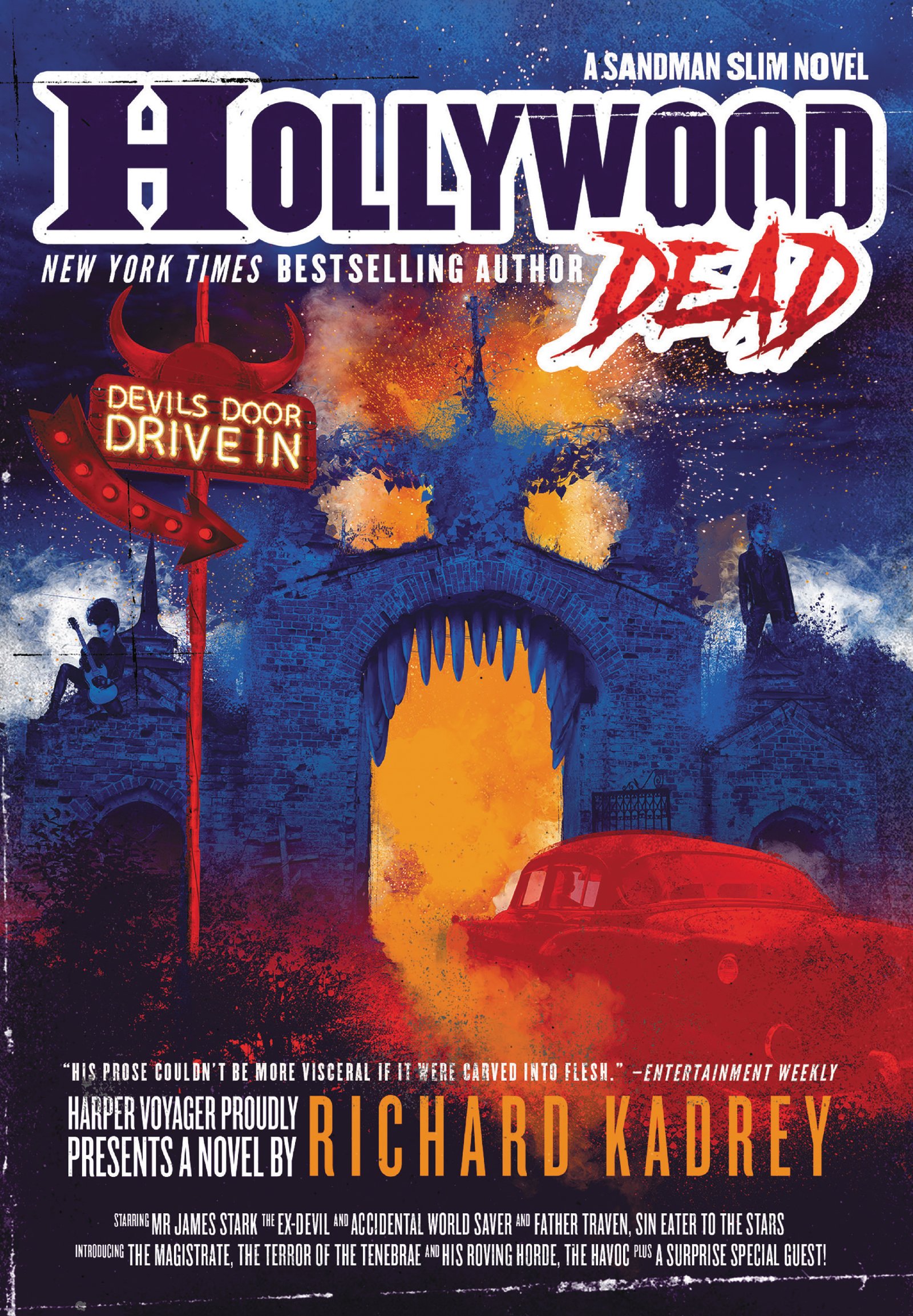 Hollywood Dead: A Sandman Slim Novel by Richard Kadrey
Type: Tenth book in Sandman Slim seriesPublisher: Harper VoyagerRelease date: August 28th
Life and death takes on an entirely new meaning for half-angel, half-human hero James Stark, aka, Sandman Slim, in this insanely inventive, high-intensity tenth supernatural noir thriller in the New York Times bestselling series.

James Stark is back from Hell, trailing more trouble in his wake. To return to L.A., he had to make a deal with the evil power brokers, Wormwood—an arrangement that came with a catch. While he may be home, Stark isn't quite himself . . . because he's only partially alive.

There's a time limit on his reanimated body, and unless Stark can find the people targeting Wormwood, he will die again—and this time there will be no coming back. Even though he's armed with the Room of Thirteen Doors, Stark knows he can't find Wormwood's enemies alone. To succeed he's got to enlist the help of new friends—plus a few unexpected old faces.

Stark has been in dangerous situations before—you don't get named Sandman Slim for nothing. But with a mysterious enemy on the loose, a debt to pay, and a clock ticking down, this may truly be the beginning of his end. . . .
Ravencry by Ed McDonald
Type: Second book in the Raven's Mark seriesPublisher: AceRelease date: August 21st
In the second gritty installment of the Raven's Mark series, a bounty hunter faces down the darkest evil.

Ryhalt Galharrow is a blackwing–a bounty hunter who seeks out and turns over any man, woman, or child who has been compromised by the immortals known as the Deep Kings. Four years have passed since he helped drive the Deep Kings back across the Misery. But new and darker forces are rising against the republic…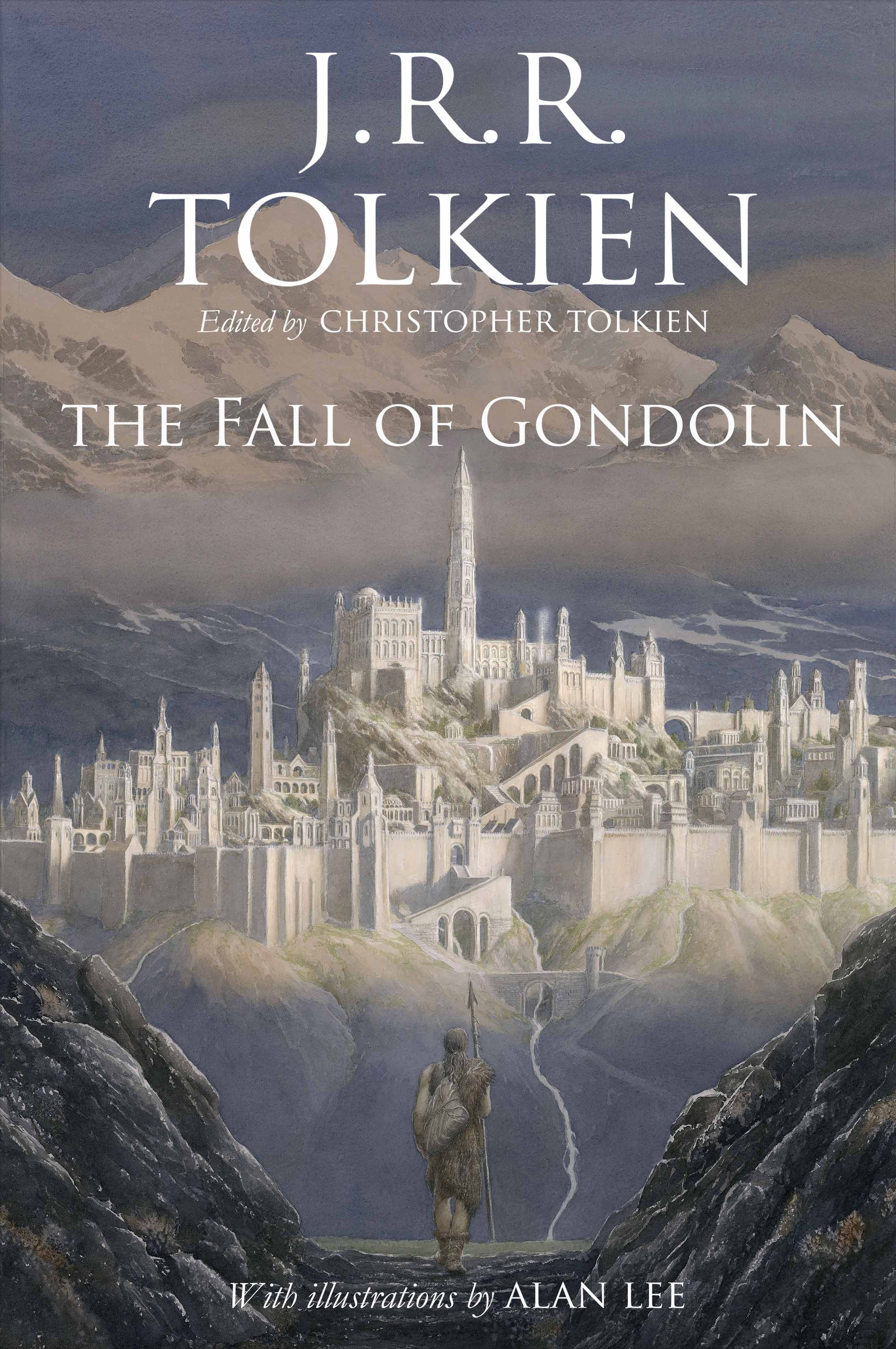 The Fall of Gondolin by J.R.R. Tolkien (edited by Christopher Tolkien)
Type: StandalonePublisher: Houghton Mifflin HarcourtRelease date: August 30th
In the Tale of The Fall of Gondolin are two of the greatest powers in the world. There is Morgoth of the uttermost evil, unseen in this story but ruling over a vast military power from his fortress of Angband. Deeply opposed to Morgoth is Ulmo, second in might only to Manwë, chief of the Valar: he is called the Lord of Waters, of all seas, lakes, and rivers under the sky. But he works in secret in Middle-earth to support the Noldor, the kindred of the Elves among whom were numbered Húrin and Túrin Turambar.   Central to this enmity of the gods is the city of Gondolin, beautiful but undiscoverable. It was built and peopled by Noldorin Elves who, when they dwelt in Valinor, the land of the gods, rebelled against their rule and fled to Middle-earth. Turgon King of Gondolin is hated and feared above all his enemies by Morgoth, who seeks in vain to discover the marvellously hidden city, while the gods in Valinor in heated debate largely refuse to intervene in support of Ulmo's desires and designs.   Into this world comes Tuor, cousin of Túrin, the instrument of Ulmo's designs. Guided unseen by him Tuor sets out from the land of his birth on the fearful journey to Gondolin, and in one of the most arresting moments in the history of Middle-earth the sea-god himself appears to him, rising out of the ocean in the midst of a storm. In Gondolin he becomes great; he is wedded to Idril, Turgon's daughter, and their son is Eärendel, whose birth and profound importance in days to come is foreseen by Ulmo.   At last comes the terrible ending. Morgoth learns through an act of supreme treachery all that he needs to mount a devastating attack on the city, with Balrogs and dragons and numberless Orcs. After a minutely observed account of the fall of Gondolin, the tale ends with the escape of Túrin and Idril, with the child Eärendel, looking back from a cleft in the mountains as they flee southward, at the blazing wreckage of their city. They were journeying into a new story, the Tale of Eärendel, which Tolkien never wrote, but which is sketched out in this book from other sources.   Following his presentation of Beren and Lúthien Christopher Tolkien has used the same 'history in sequence' mode in the writing of this edition of The Fall of Gondolin. In the words of J.R.R. Tolkien, it was 'the first real story of this imaginary world' and, together with Beren and Lúthien and The Children of Húrin, he regarded it as one of the three 'Great Tales' of the Elder Days.
Best New Fantasy Books in July 2018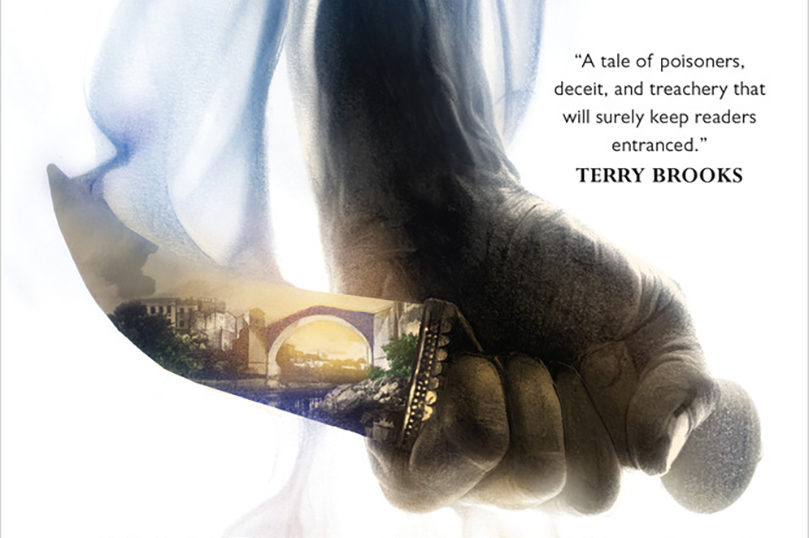 City of Lies by Sam Hawke
Type: First book in the Poison Wars seriesPublisher: Tor BooksRelease date: July 3
I was seven years old the first time my uncle poisoned me…

Outwardly, Jovan is the lifelong friend of the Chancellor's charming, irresponsible Heir. Quiet. Forgettable. In secret, he's a master of poisons and chemicals, trained to protect the Chancellor's family from treachery. When the Chancellor succumbs to an unknown poison and an army lays siege to the city, Jovan and his sister Kalina must protect the Heir and save their city-state.

But treachery lurks in every corner, and the ancient spirits of the land are rising…and angry.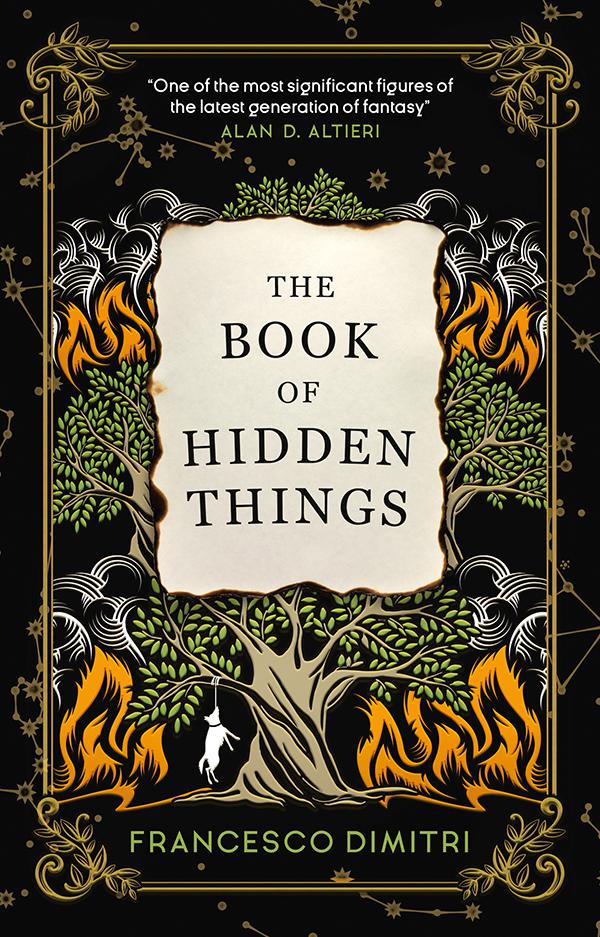 The Book of Hidden Things by Francesco Dimitri
Type: Standalone (for now)Publisher: Titan BooksRelease date: July 3
Four old school friends have a pact: to meet up every year in the small town in Puglia they grew up in. Art, the charismatic leader of the group and creator of the pact, insists that the agreement must remain unshakable and enduring. But this year, he never shows up.

A visit to his house increases the friends' worry; Art is farming marijuana. In Southern Italy doing that kind of thing can be very dangerous. They can't go to the Carabinieri so must make enquiries of their own. This is how they come across the rumours about Art; bizarre and unbelievable rumours that he miraculously cured the local mafia boss's daughter of terminal leukaemia. And among the chaos of his house, they find a document written by Art, The Book of Hidden Things, that promises to reveal dark secrets and wonders beyond anything previously known.

Francesco Dimitri's first novel written in English, following his career as one of the most significant fantasy writers in Italy, will entrance fans of Elena Ferrante, Neil Gaiman and Donna Tartt. Set in the beguiling and seductive landscape of Southern Italy, this story is about friendship and landscape, love and betrayal; above all it is about the nature of mystery itself.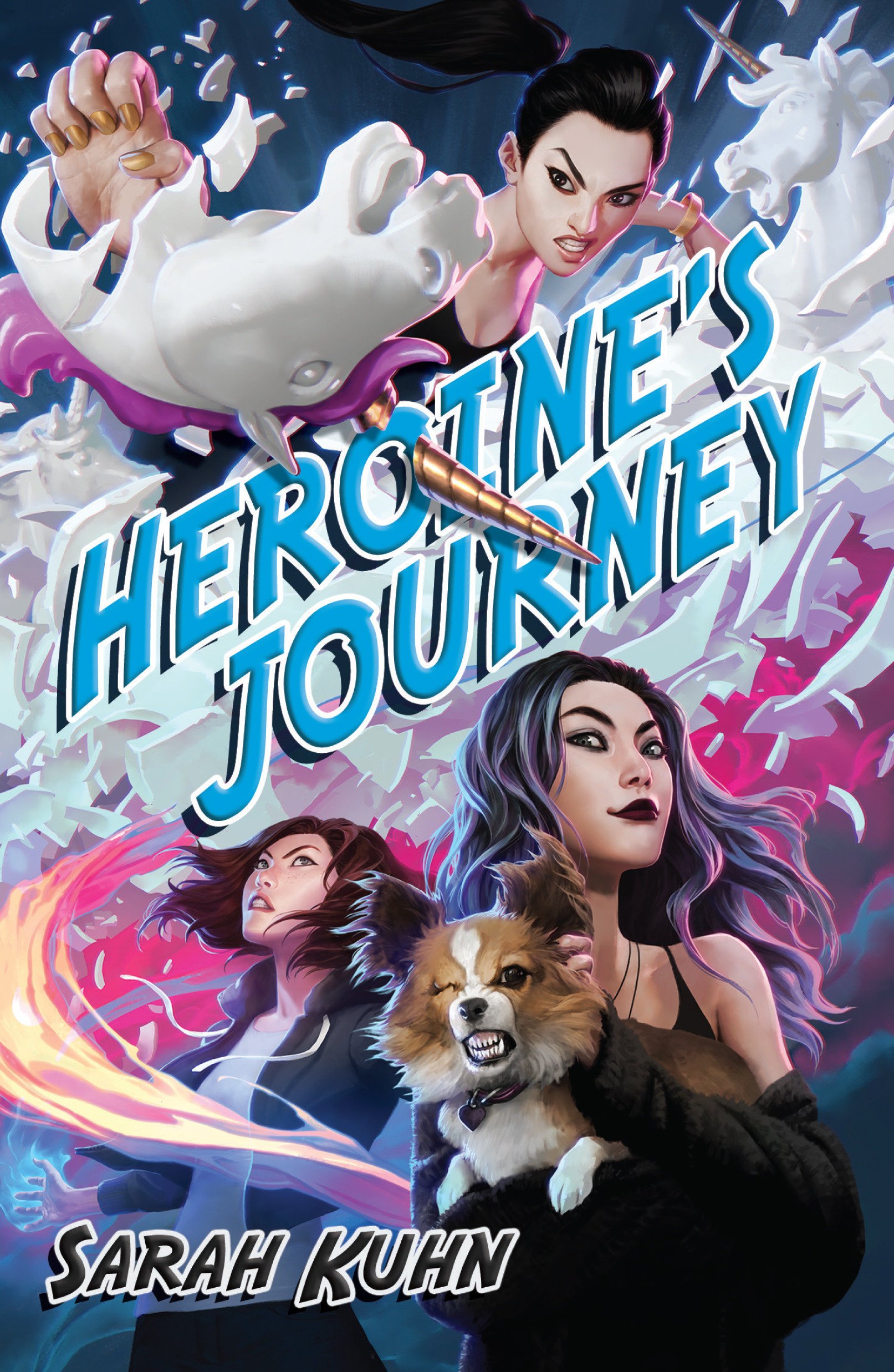 Heroine's Journey by Sarah Kuhn
Type: Third book in the Heroine Complex seriesPublisher: DAWRelease date: July 3
If there's one thing Beatrice Tanaka never wanted to be, it's normal. But somehow, her life has unfolded as a series of "should haves." Her powers of emotional projection should have made her one of the most formidable superheroes of all time. And she should have been allowed to join her older sister Evie as a full-fledged protector of San Francisco, pulverizing the city's plethora of demon threats. 

But Evie and her superheroing partner, Aveda Jupiter, insist on seeing Bea as the impulsive, tempestuous teenager she used to be–even though she's now a responsible adult. And that means Bea is currently living a thoroughly normal life. She works as a bookstore lackey, hangs out with best friends Sam Fujikawa and Leah Kim, and calms her workplace's more difficult customers. Sure, she's not technically supposed to be playing with people's mental states. But given the mundanity of her existence, who can blame her? 

When a mysterious being starts communicating with Bea, hinting at an evil that's about to overtake the city, she seizes the opportunity, hoping to turn her "should haves" into the fabulous heroic life she's always wanted. But gaining that life may mean sacrificing everything–and everyone–she holds dear…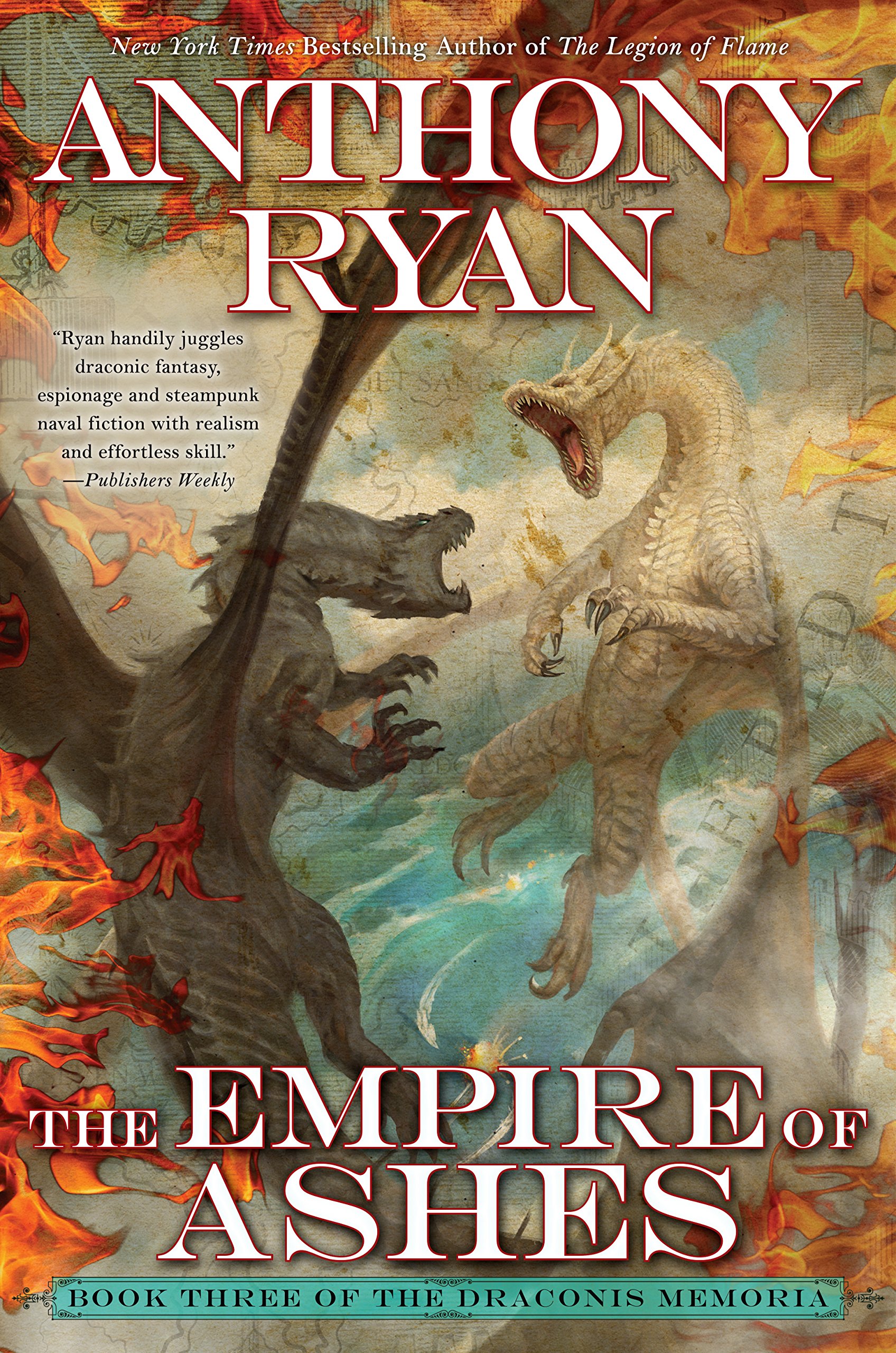 The Empire of Ashes by Anthony Ryan
Type: Third book in the Draconis Memoria seriesPublisher: AceRelease date: July 3
For hundreds of years, the Ironship Trading Syndicate was fueled by drake blood–and protected by the Blood-blessed, those few who could drink it and wield fearsome powers. But now the very thing that sustained the corporate world threatens to destroy it. 

A drake of unimaginable power has risen, and it commands an army of both beasts and men. Rogue Blood-blessed Claydon Torcreek, Syndicate agent Lizanne Lethridge, and Ironship captain Corrick Hilemore, spread to disparate corners of the world, must rely upon the new powers and knowledge they have gained at great price to halt its forces–or face the end of all they know.
European Travel for the Monstrous Gentlewoman by Theodora Goss
Type: Second book in the Extraordinary Adventures of the Athena Club seriesPublisher: SagaRelease date: July 10
In the sequel to the critically acclaimed The Strange Case of the Alchemist's Daughter, Mary Jekyll and the rest of the daughters of literature's mad scientists embark on a madcap adventure across Europe to rescue another monstrous girl and stop the Alchemical Society's nefarious plans once and for all.

Mary Jekyll's life has been peaceful since she helped Sherlock Holmes and Dr. Watson solve the Whitechapel Murders. Beatrice Rappaccini, Catherine Moreau, Justine Frankenstein, and Mary's sister Diana Hyde have settled into the Jekyll household in London, and although they sometimes quarrel, the members of the Athena Club get along as well as any five young women with very different personalities. At least they can always rely on Mrs. Poole.

But when Mary receives a telegram that Lucinda Van Helsing has been kidnapped, the Athena Club must travel to the Austro-Hungarian Empire to rescue yet another young woman who has been subjected to horrific experimentation. Where is Lucinda, and what has Professor Van Helsing been doing to his daughter? Can Mary, Diana, Beatrice, and Justine reach her in time?

Racing against the clock to save Lucinda from certain doom, the Athena Club embarks on a madcap journey across Europe. From Paris to Vienna to Budapest, Mary and her friends must make new allies, face old enemies, and finally confront the fearsome, secretive Alchemical Society. It's time for these monstrous gentlewomen to overcome the past and create their own destinies.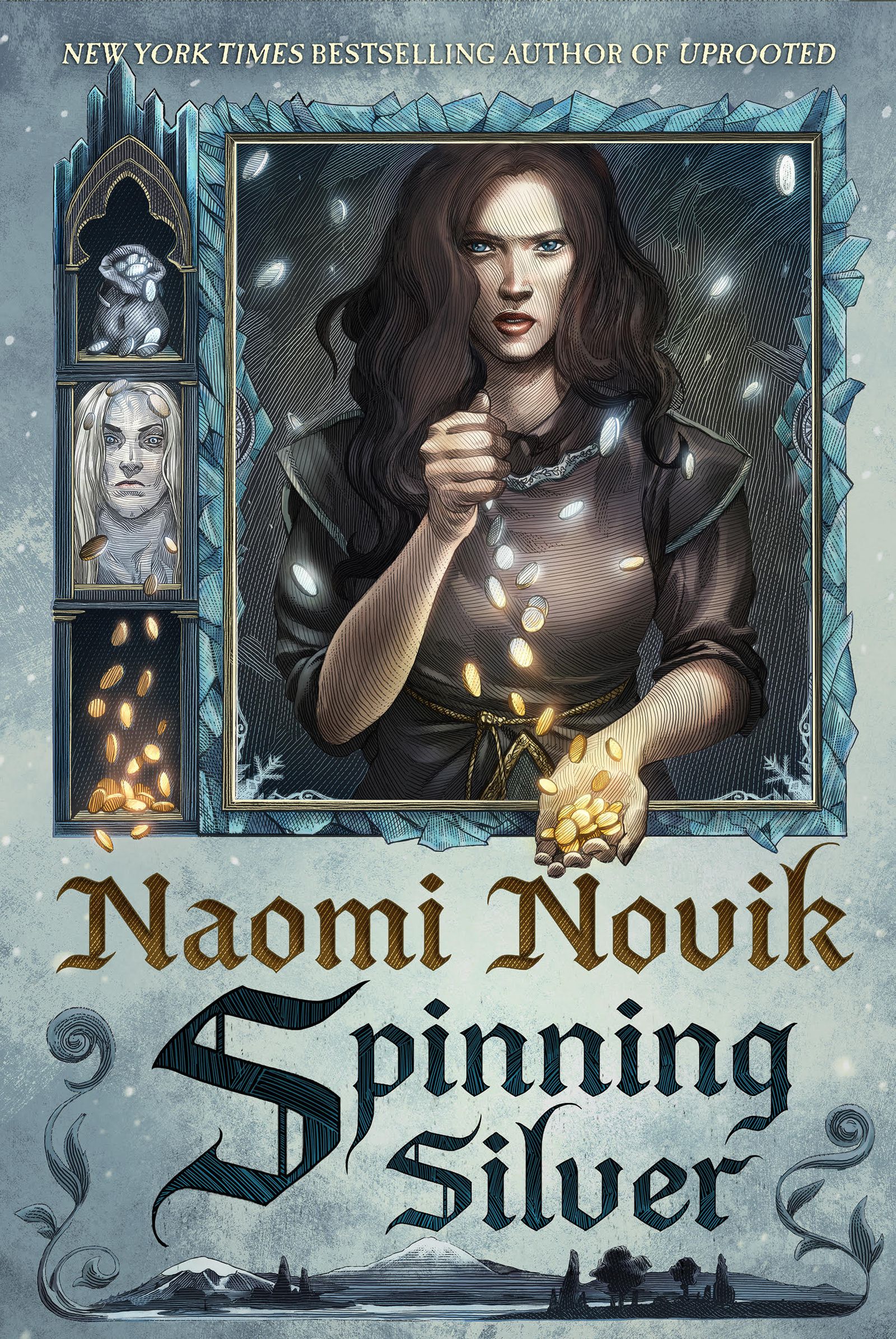 Spinning Silver: A Novel by Naomi Novik
Type: Standalone (expanded from a short story in The Starlit Wood)Publisher: Del ReyRelease date: July 10
With the Nebula Award–winning Uprooted, Naomi Novik opened a brilliant new chapter in an already acclaimed career, delving into the magic of fairy tales to craft a love story that was both timeless and utterly of the now. Spinning Silver draws readers deeper into this glittering realm of fantasy, where the boundary between wonder and terror is thinner than a breath, and safety can be stolen as quickly as a kiss.

Miryem is the daughter and granddaughter of moneylenders, but her father's inability to collect his debts has left his family on the edge of poverty—until Miryem takes matters into her own hands. Hardening her heart, the young woman sets out to claim what is owed and soon gains a reputation for being able to turn silver into gold.

When an ill-advised boast draws the attention of the king of the Staryk—grim fey creatures who seem more ice than flesh—Miryem's fate, and that of two kingdoms, will be forever altered. Set an impossible challenge by the nameless king, Miryem unwittingly spins a web that draws in a peasant girl, Wanda, and the unhappy daughter of a local lord who plots to wed his child to the dashing young tsar.

But Tsar Mirnatius is not what he seems. And the secret he hides threatens to consume the lands of humans and Staryk alike. Torn between deadly choices, Miryem and her two unlikely allies embark on a desperate quest that will take them to the limits of sacrifice, power, and love.

Channeling the vibrant heart of myth and fairy tale, Spinning Silver weaves a multilayered, magical tapestry that readers will want to return to again and again.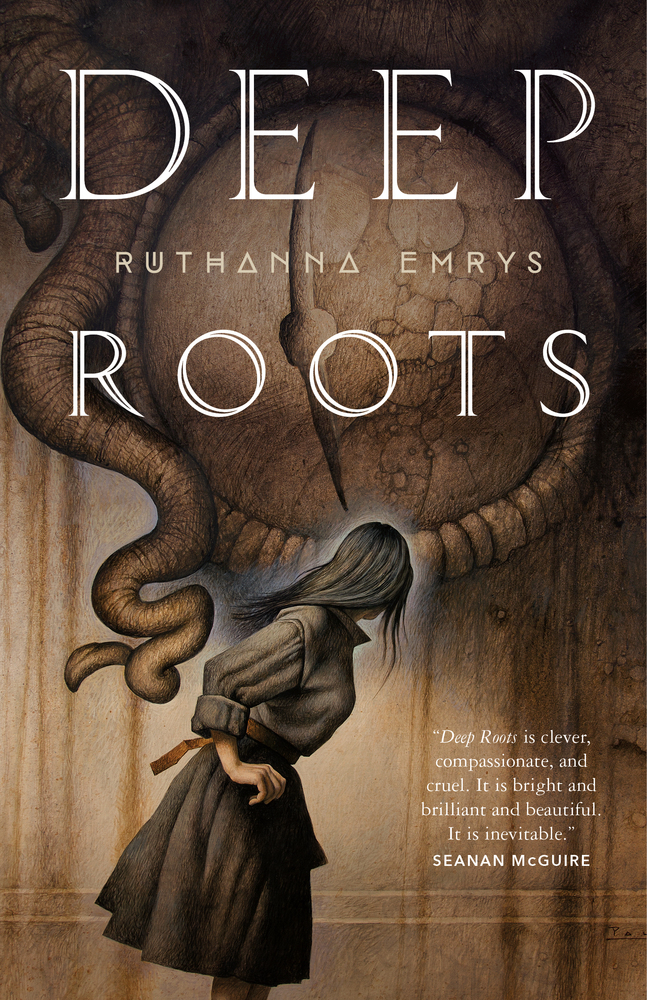 Deep Roots by Ruthanna Emrys
Type: Second book in the Innsmouth Legacy seriesPublisher: Tor.comRelease date: July 10
Ruthanna Emrys' Innsmouth Legacy, which began with Winter Tide and continues with Deep Roots, confronts H. P. Lovecraft's Cthulhu Mythos head-on, boldly upturning his fear of the unknown with a heart-warming story of found family, acceptance, and perseverance in the face of human cruelty and the cosmic apathy of the universe. Emrys brings together a family of outsiders, bridging the gaps between the many people marginalized by the homogenizing pressure of 1940s America.

Aphra Marsh, descendant of the People of the Water, has survived Deep One internment camps and made a grudging peace with the government that destroyed her home and exterminated her people on land. Deep Rootscontinues Aphra's journey to rebuild her life and family on land, as she tracks down long-lost relatives. She must repopulate Innsmouth or risk seeing it torn down by greedy developers, but as she searches she discovers that people have been going missing. She will have to unravel the mystery, or risk seeing her way of life slip away.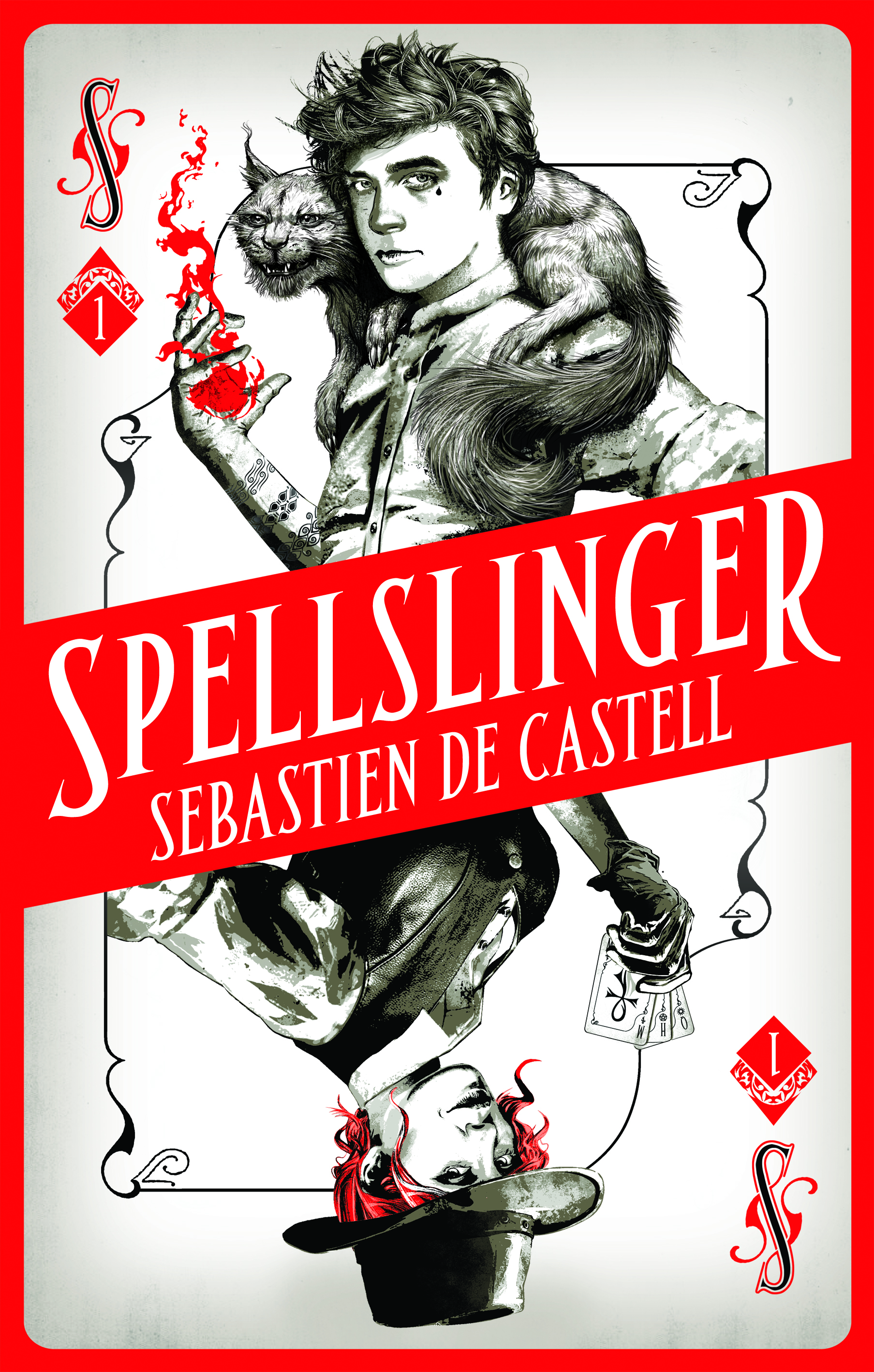 Spellslinger by Sebastien de Castell
Type: First book in Spellslinger seriesPublisher: OrbitRelease date: July 17
Kellen is moments away from facing his first duel and proving his worth as a spellcaster. There's just one problem: his magic is fading.

Facing exile unless he can pass the mage trials, Kellen is willing to risk everything – even his own life – in search of a way to restore his magic. But when the enigmatic Ferius Parfax arrives in town, she challenges him to take a different path.

One of the elusive Argosi, Ferius is a traveller who lives by her wits and the cards she carries. Daring, unpredictable, and wielding magic Kellen has never seen before, she may be his only hope.

The first novel in a compelling six-book series, bursting with tricks, humor, and a whole new way to look at magic.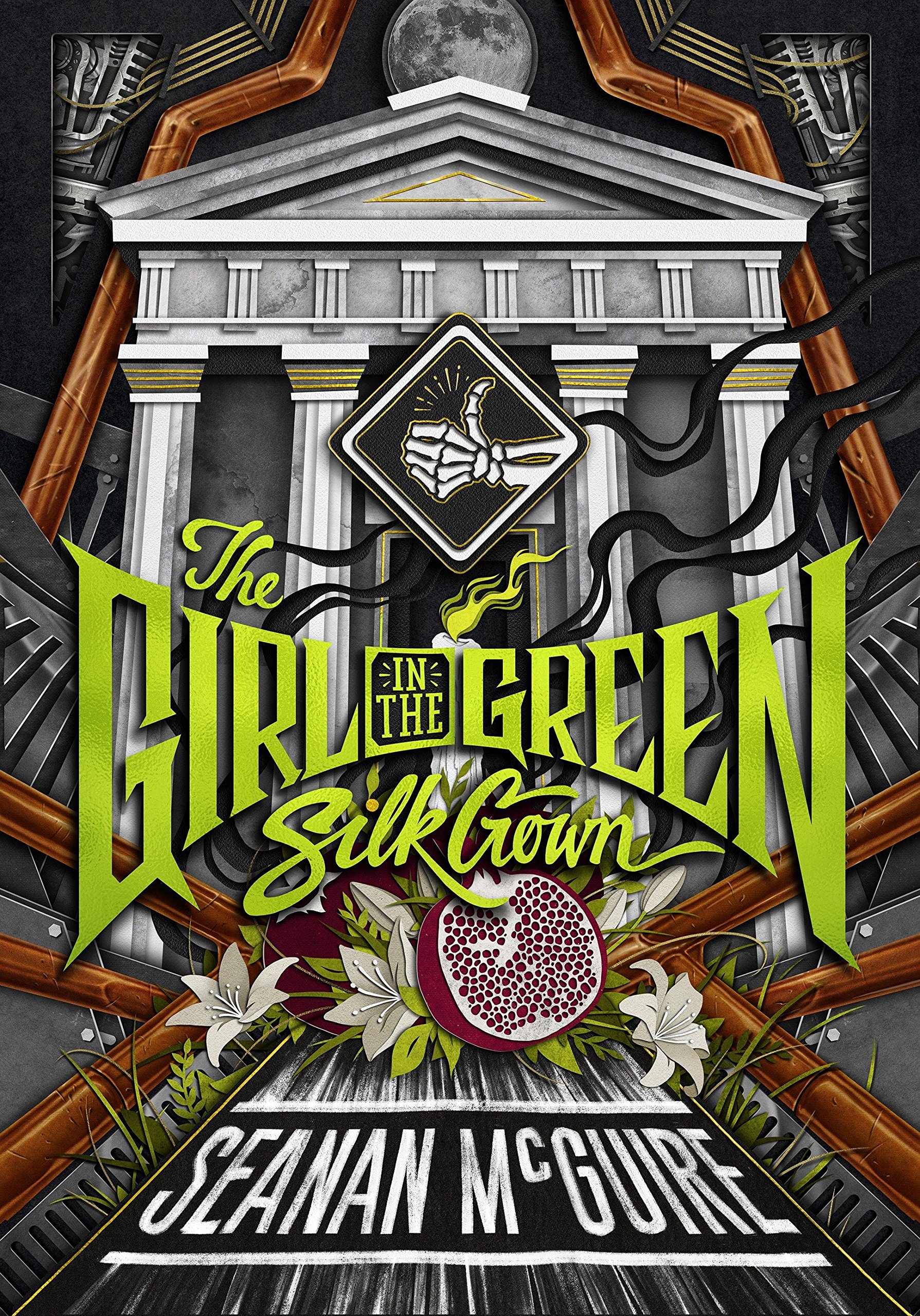 The Girl in the Green Silk Gown by Seanan McGuire
Type: Second book in Ghost Roads seriesPublisher: DAWRelease date: July 17
For Rose Marshall, death has long since become the only life she really knows.  She's been sweet sixteen for more than sixty years, hitchhiking her way along the highways and byways of America, sometimes seen as an avenging angel, sometimes seen as a killer in her own right, but always Rose, the Phantom Prom Date, the Girl in the Green Silk Gown.

The man who killed her is still out there, thanks to a crossroads bargain that won't let him die, and he's looking for the one who got away.  When Bobby Cross comes back into the picture, there's going to be hell to pay—possibly literally.

Rose has worked for decades to make a place for herself in the twilight.  Can she defend it, when Bobby Cross comes to take her down?  Can she find a way to navigate the worlds of the living and the dead, and make it home before her hitchhiker's luck runs out?                  There's only one way to know for sure.
The Descent of Monsters by JY Yang
Type: Third book in Tensorate seriesPublisher: Tor.comRelease date: July 31
Something terrible happened at the Rewar Teng Institute of Experimental Methods. When the Tensorate's investigators arrived, they found a sea of blood and bones as far as the eye could see. One of the institute's experiments got loose, and its rage left no survivors. The investigators returned to the capital with few clues and two prisoners: the terrorist leader Sanao Akeha and a companion known only as Rider.

Investigator Chuwan faces a puzzle. What really happened at the institute? What drew the Machinists there? What are her superiors trying to cover up? And why does she feel as if her strange dreams are forcing her down a narrowing path she cannot escape?
Best New Fantasy Books in June 2018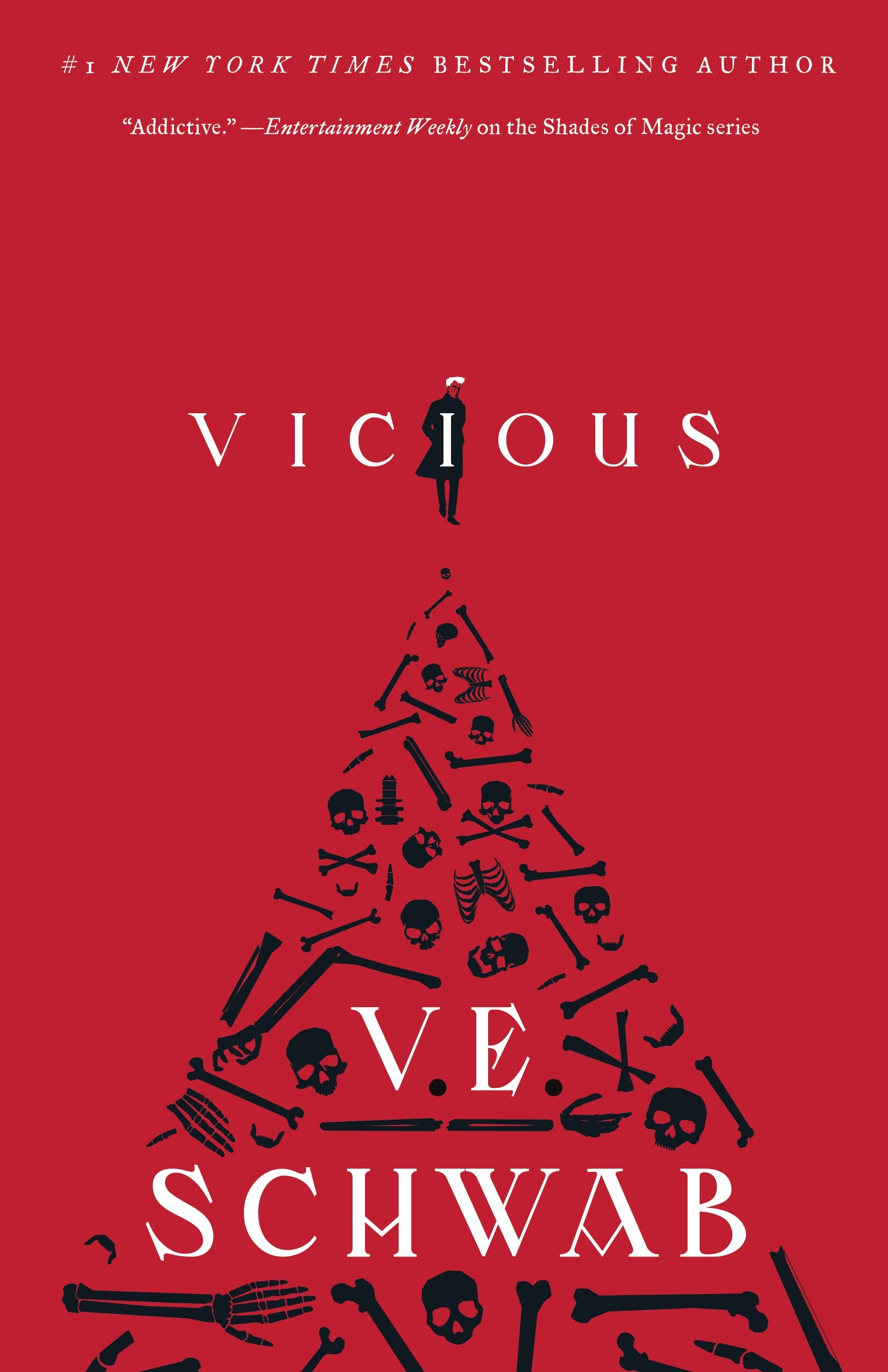 Vicious by V.E. Schwab 
Type: Hardcover repackage of the first book in the (so, so good) Villians seriesPublisher: Tor BooksRelease date: May 29
Victor and Eli started out as college roommates―brilliant, arrogant, lonely boys who recognized the same sharpness and ambition in each other. In their senior year, a shared research interest in adrenaline, near-death experiences, and seemingly supernatural events reveals an intriguing possibility: that under the right conditions, someone could develop extraordinary abilities. But when their thesis moves from the academic to the experimental, things go horribly wrong.

Ten years later, Victor breaks out of prison, determined to catch up to his old friend (now foe), aided by a young girl whose reserved nature obscures a stunning ability. Meanwhile, Eli is on a mission to eradicate every other super-powered person that he can find―aside from his sidekick, an enigmatic woman with an unbreakable will. Armed with terrible power on both sides, driven by the memory of betrayal and loss, the archnemeses have set a course for revenge―but who will be left alive at the end?

In Vicious, V. E. Schwab brings to life a gritty comic-book-style world in vivid prose: a world where gaining superpowers doesn't automatically lead to heroism, and a time when allegiances are called into question.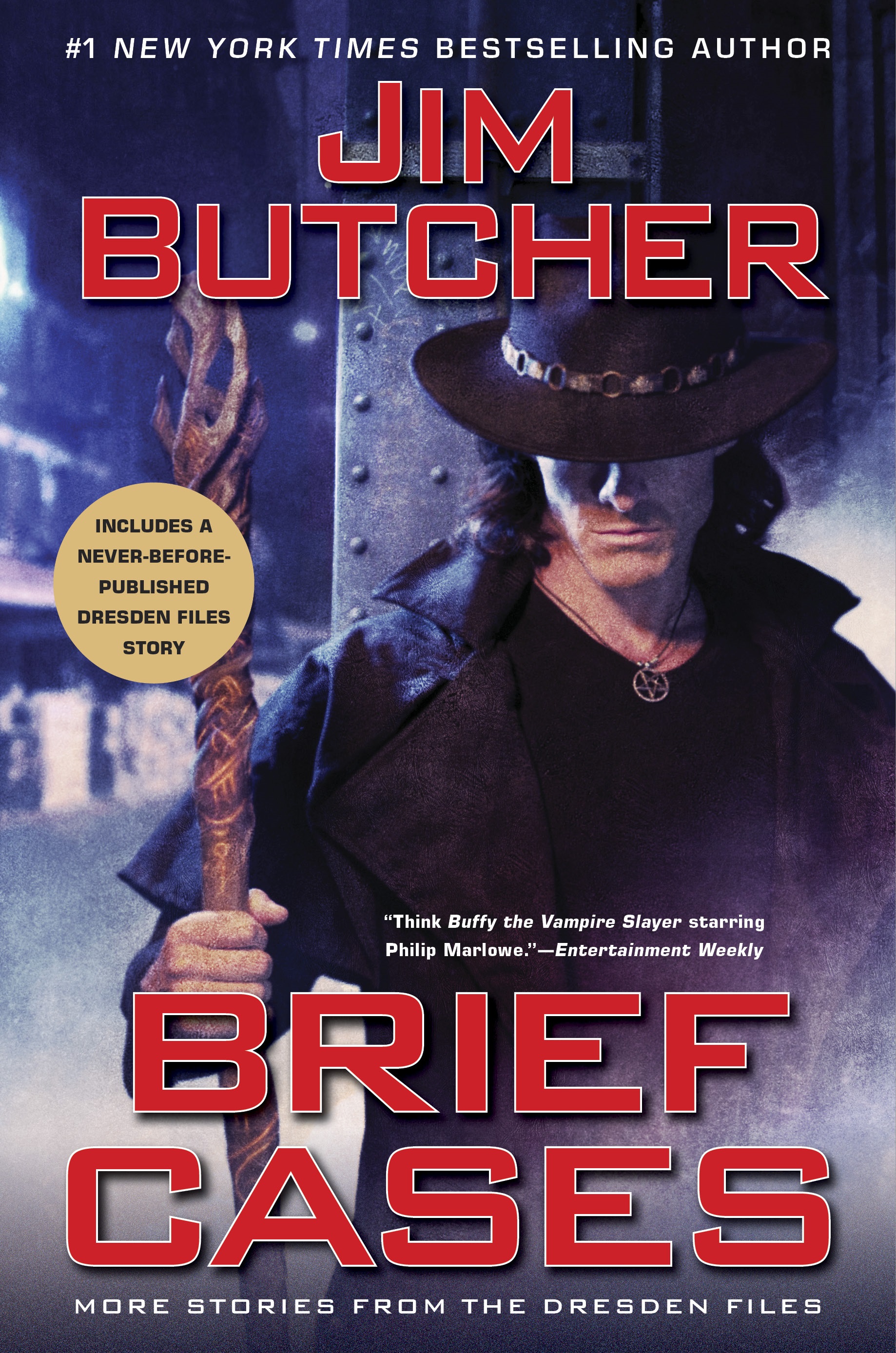 Brief Cases by Jim Butcher
Type: Short stories from the Dresden Files seriesPublisher: AceRelease date: June 5
The world of Harry Dresden, Chicago's only professional wizard, is rife with intrigue–and creatures of all supernatural stripes. And you'll make their intimate acquaintance as Harry delves into the dark side of truth, justice, and the American way in this must-have short story collection. 

From the Wild West to the bleachers at Wrigley Field, humans, zombies, incubi, and even fey royalty appear, ready to blur the line between friend and foe. In the never-before-published "Zoo Day," Harry treads new ground as a dad, while fan-favorite characters Molly Carpenter, his onetime apprentice, White Council Warden Anastasia Luccio, and even Bigfoot stalk through the pages of more classic tales. 

With twelve stories in all, Brief Cases offers both longtime fans and first-time readers tantalizing glimpses into Harry's funny, gritty, and unforgettable realm, whetting their appetites for more to come from the wizard with a heart of gold.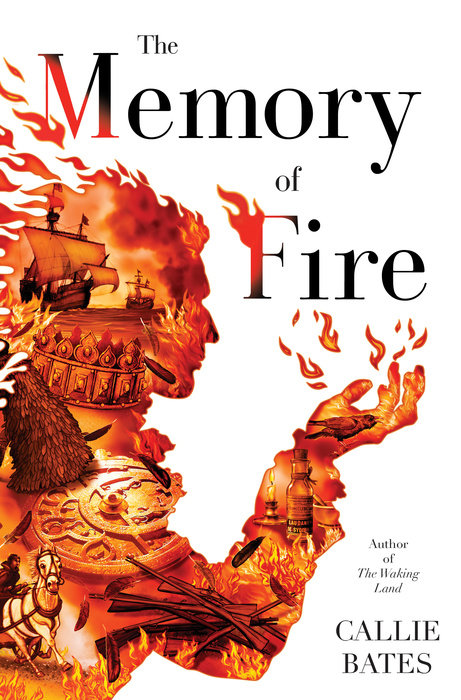 The Memory of Fire by Callie Bates
Type: Second book in Waking Land seriesPublisher: Del ReyRelease date: June 5
Thanks to the magic of Elanna Valtai and the Paladisan noble Jahan Korakides, the lands once controlled by the empire of Paladis have won their independence. But as Elanna exhausts her powers restoring the ravaged land, news that the emperor is readying an invasion spurs Jahan on a desperate mission to establish peace.

Going back to Paladis proves to be anything but peaceful, however. As magic is a crime in the empire, punishable by death, Jahan must hide his abilities. Nonetheless, the grand inquisitor's hunters suspect him of sorcery, and mysterious, urgent messages from the witch who secretly trained Jahan only increase his danger of exposure. Worst of all, the crown prince has turned his back on Jahan, robbing him of the royal protection he once enjoyed.

As word of Jahan's return spreads, long-sheathed knives, sharp and deadly, are drawn again. And when Elanna, stripped of her magic, is brought to the capital in chains, Jahan must face down the traumas of his past to defeat the shadowy enemies threatening his true love's life, and the future of the revolution itself.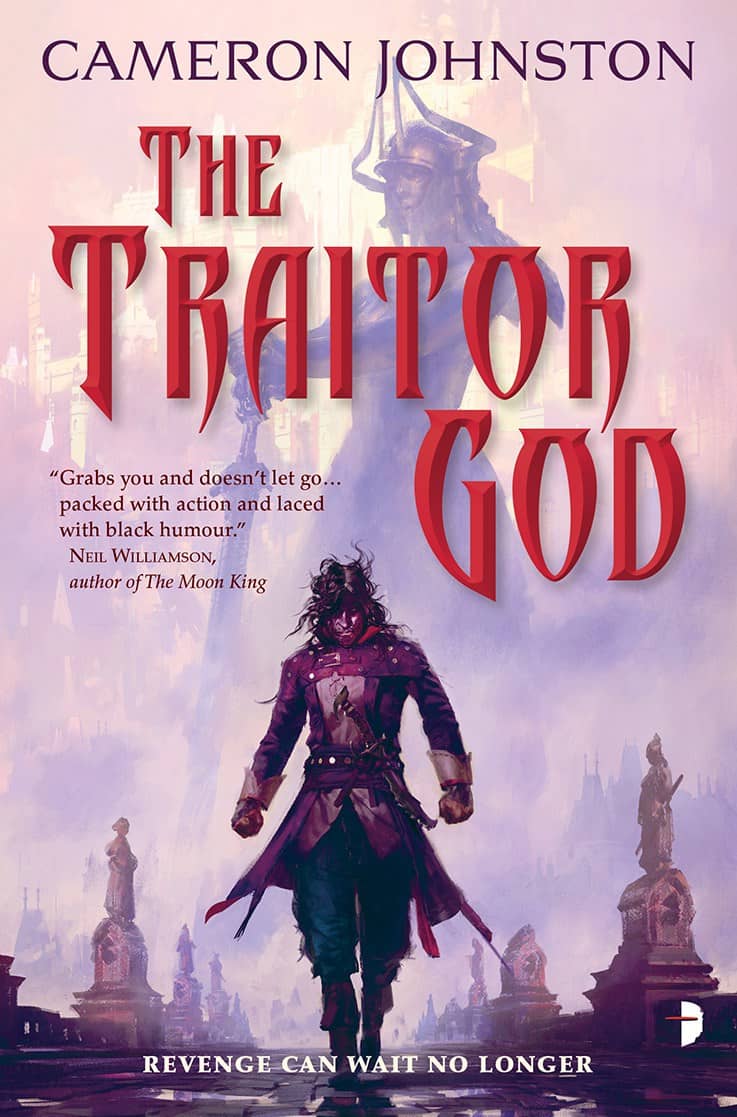 The Traitor God by Cameron Johnston
Type: First in a trilogyPublisher: Angry RobotRelease date: June 5
After ten years on the run, dodging daemons and debt, reviled magician Edrin Walker returns home to avenge the brutal murder of his friend. Lynas had uncovered a terrible secret, something that threatened to devour the entire city. He tried to warn the Arcanum, the sorcerers who rule the city. He failed. Lynas was skinned alive and Walker felt every cut. Now nothing will stop him from finding the murderer. Magi, mortals, daemons, and even the gods – Walker will burn them all if he has to. After all, it wouldn't be the first time he's killed a god…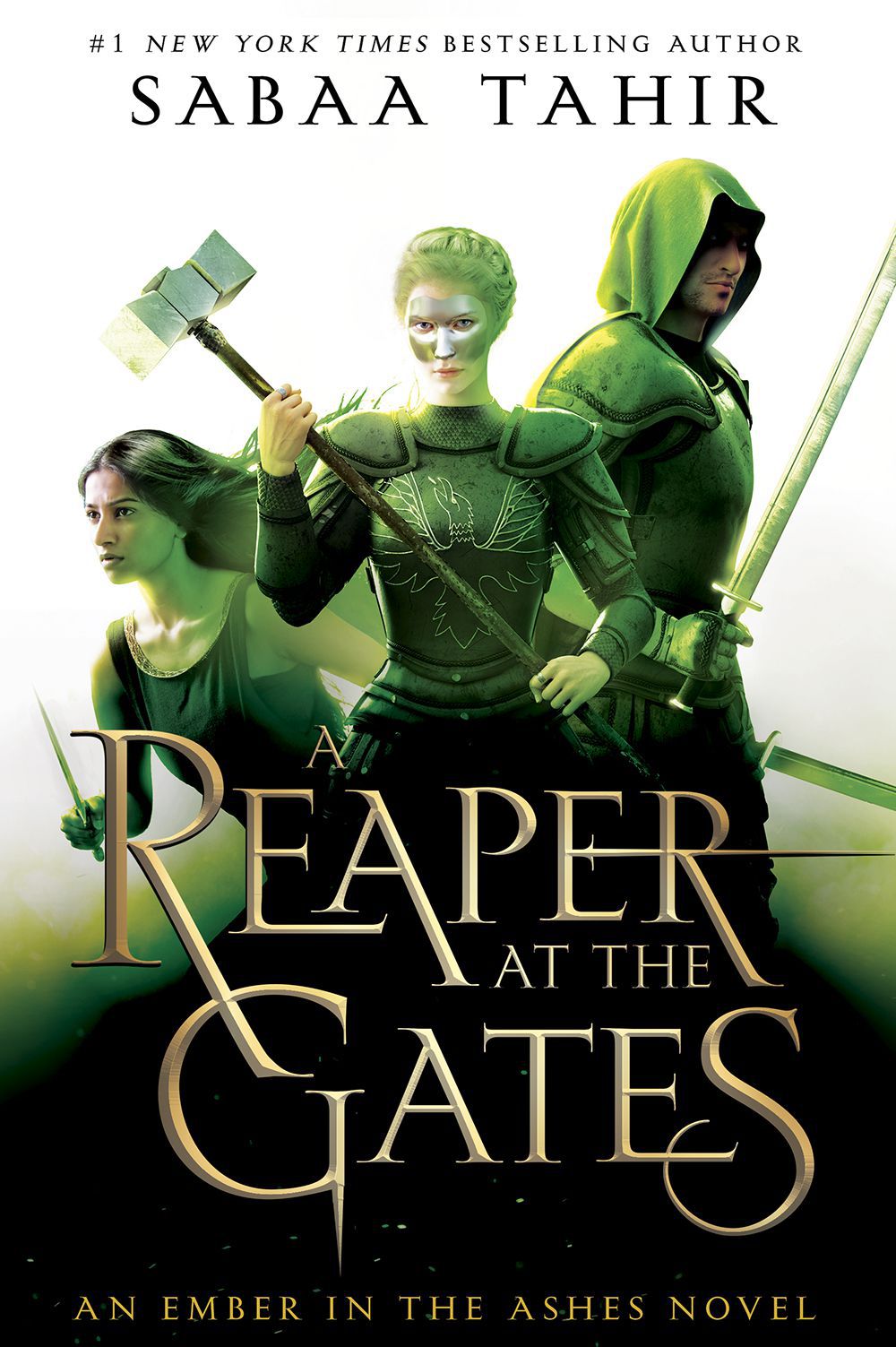 A Reaper at the Gates by Sabaa Tahir 
Type: Third book in the An Ember in the Ashes seriesPublisher: RazorbillRelease date: June 12
Beyond the Martial Empire and within it, the threat of war looms ever larger.

Helene Aquilla, the Blood Shrike, is desperate to protect her sister's life and the lives of everyone in the Empire. But she knows that danger lurks on all sides: Emperor Marcus, haunted by his past, grows increasingly unstable and violent, while Keris Veturia, the ruthless Commandant, capitalizes on the Emperor's volatility to grow her own power–regardless of the carnage she leaves in her path. 

Far to the east, Laia of Serra knows the fate of the world lies not in the machinations of the Martial court, but in stopping the Nightbringer. But in the hunt to bring him down, Laia faces unexpected threats from those she hoped would help her, and is drawn into a battle she never thought she'd have to fight. 

And in the land between the living and the dead, Elias Veturius has given up his freedom to serve as Soul Catcher. But in doing so, he has vowed himself to an ancient power that demands his complete surrender–even if that means abandoning the woman he loves.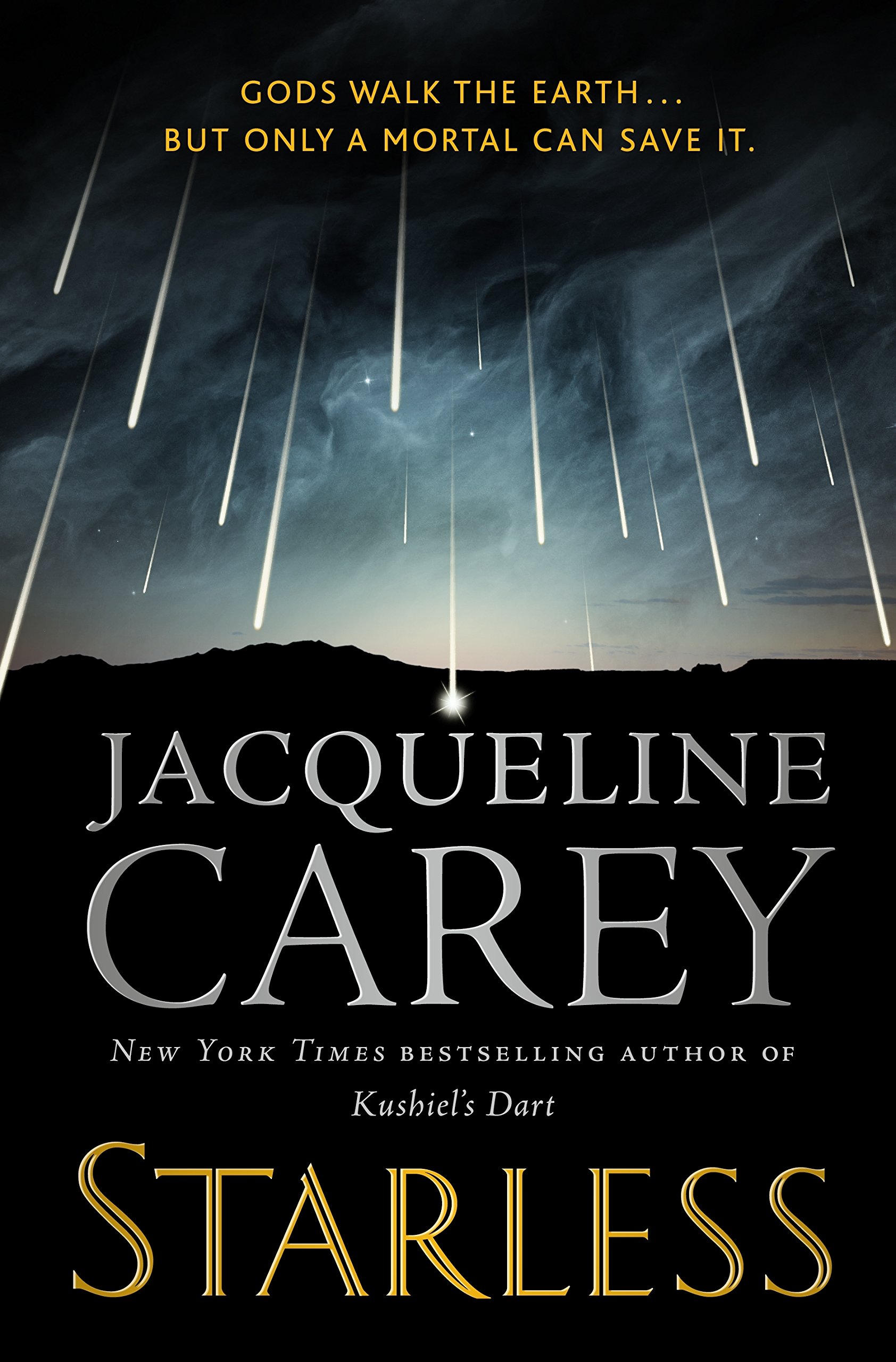 Starless by Jacqueline Carey
Type: Standalone (so far)Publisher: Tor Books Release date: June 12
I was nine years old the first time I tried to kill a man…

Destined from birth to serve as protector of the princess Zariya, Khai is trained in the arts of killing and stealth by a warrior sect in the deep desert; yet there is one profound truth that has been withheld from him.

In the court of the Sun-Blessed, Khai must learn to navigate deadly intrigue and his own conflicted identity…but in the far reaches of the western seas, the dark god Miasmus is rising, intent on nothing less than wholesale destruction.

If Khai is to keep his soul's twin Zariya alive, their only hope lies with an unlikely crew of prophecy-seekers on a journey that will take them farther beneath the starless skies than anyone can imagine.
Witchmark by C.L. Polk
Type: Standalone (so far)Publisher: Tor.com Release date: June 19
In an original world reminiscent of Edwardian England in the shadow of a World War, cabals of noble families use their unique magical gifts to control the fates of nations, while one young man seeks only to live a life of his own.

Magic marked Miles Singer for suffering the day he was born, doomed either to be enslaved to his family's interest or to be committed to a witches' asylum. He went to war to escape his destiny and came home a different man, but he couldn't leave his past behind. The war between Aeland and Laneer leaves men changed, strangers to their friends and family, but even after faking his own death and reinventing himself as a doctor at a cash-strapped veterans' hospital, Miles can't hide what he truly is.

When a fatally poisoned patient exposes Miles' healing gift and his witchmark, he must put his anonymity and freedom at risk to investigate his patient's murder. To find the truth he'll need to rely on the family he despises, and on the kindness of the most gorgeous man he's ever seen.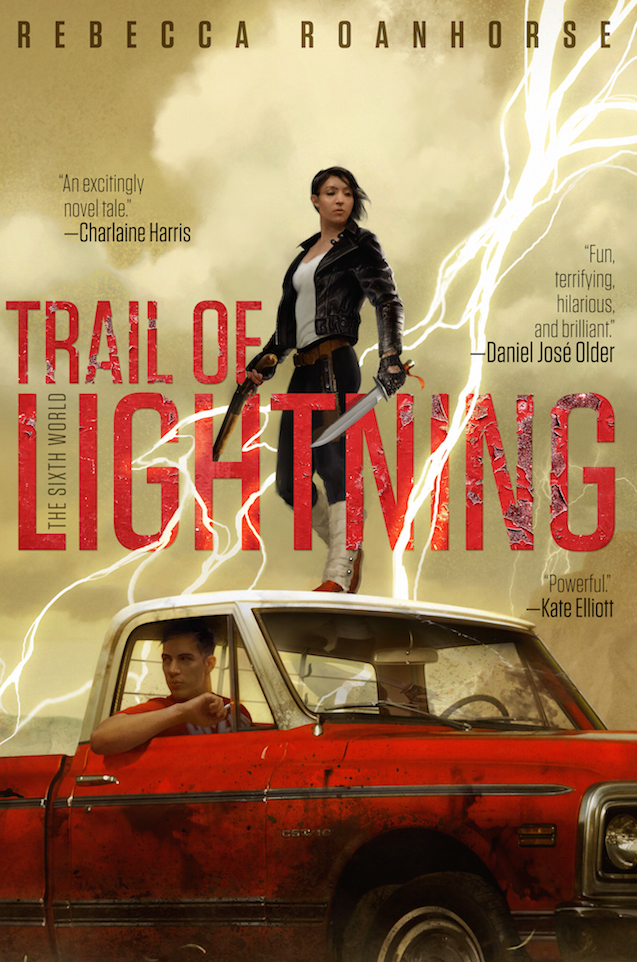 Trail of Lightning by Rebecca Roanhoarse
Type: First book in the Sixth World seriesPublisher: Saga Press Release date: June 26
Read our interview with Rebecca Roanhorse on Indigenous Futurism in Trail of Lightning
While most of the world has drowned beneath the sudden rising waters of a climate apocalypse, Dinétah (formerly the Navajo reservation) has been reborn. The gods and heroes of legend walk the land, but so do monsters.

Maggie Hoskie is a Dinétah monster hunter, a supernaturally gifted killer. When a small town needs help finding a missing girl, Maggie is their last best hope. But what Maggie uncovers about the monster is much more terrifying than anything she could imagine.

Maggie reluctantly enlists the aid of Kai Arviso, an unconventional medicine man, and together they travel the rez, unraveling clues from ancient legends, trading favors with tricksters, and battling dark witchcraft in a patchwork world of deteriorating technology.

As Maggie discovers the truth behind the killings, she will have to confront her past if she wants to survive.

Welcome to the Sixth World.
Which fantasy books are you most looking forward to checking out? Let us know in the comments below or in our Den of Geek Book Club on Goodreads.
Kayti Burt is a staff editor covering books, TV, movies, and fan culture at Den of Geek. Read more of her work here or follow her on Twitter @kaytiburt.