Features
The Best Fiction Books of 2018
Here are the 15 fiction books that meant the most to the Den of Geek writers this year...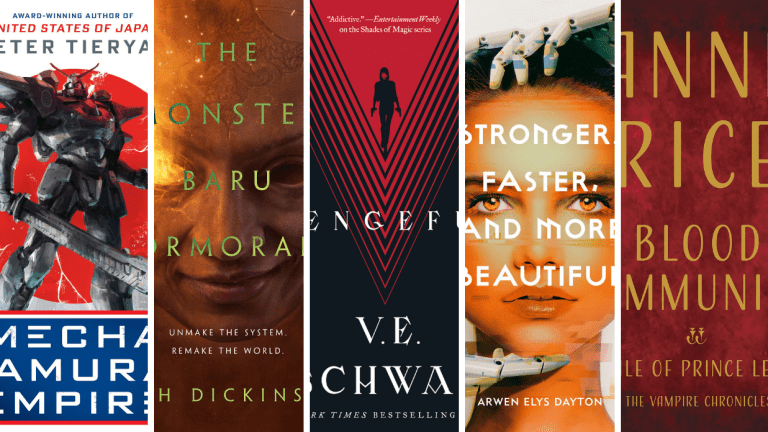 Here at Den of Geek, our year is defined by stories of all kinds, genres, and mediums. As we leave another confusing, chaotic year behind, our writers are taking the time to reflect on which fiction books meant the most to them in 2018.
As discussed in last year's list, "best of" lists will always be somewhat subjective. Here are 15 stories that broke through the #PeakContent cacophony to mean something to our Den of Geek contributors this year…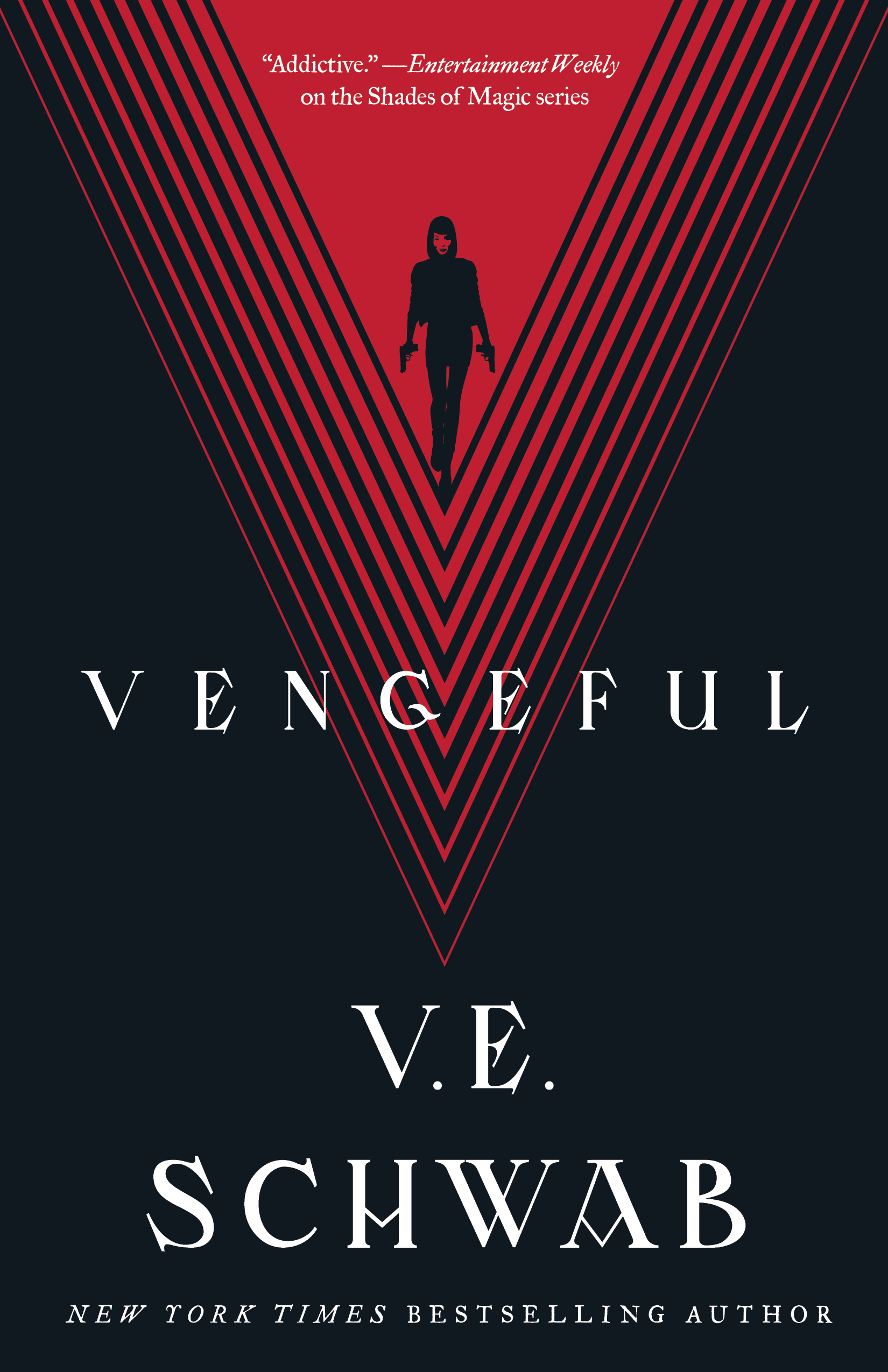 Vengeful by V.E. Schwab
Five years after the events of Vicious, we return to a world where superpowers are possible… you just have to die and be brought back to life first. 
Vengeful catches back up with Victor, who is suffering from the increasingly-serious side effects of having been brought back from the proper dead, and Eli, who has been locked inside of a cell at ExtraOrdinary Observation and Neutralization (EON), an organization set up to catch and contain ExtraOrdinary people.
While Schwab maintains her clear-eyed, yet empathetic examination of Victor and Eli's moralities, especially in relation to one another, she expands this world of villainy and anti-heroes in some important ways from her first book, bringing in Marcella, a vengeful woman reveling in the EO power she gains after her cheating mobster husband tries to kill her, as well as June, an EO who can assume other's identities like she's putting on a new coat.
With Vengeful, Schwab proves that men don't have a monopoly on villainy, masterfully weaving a tale of ambition, found family, and the complications of power that will stay with you long after 2018 has faded in the rear view mirror.
– Kayti Burt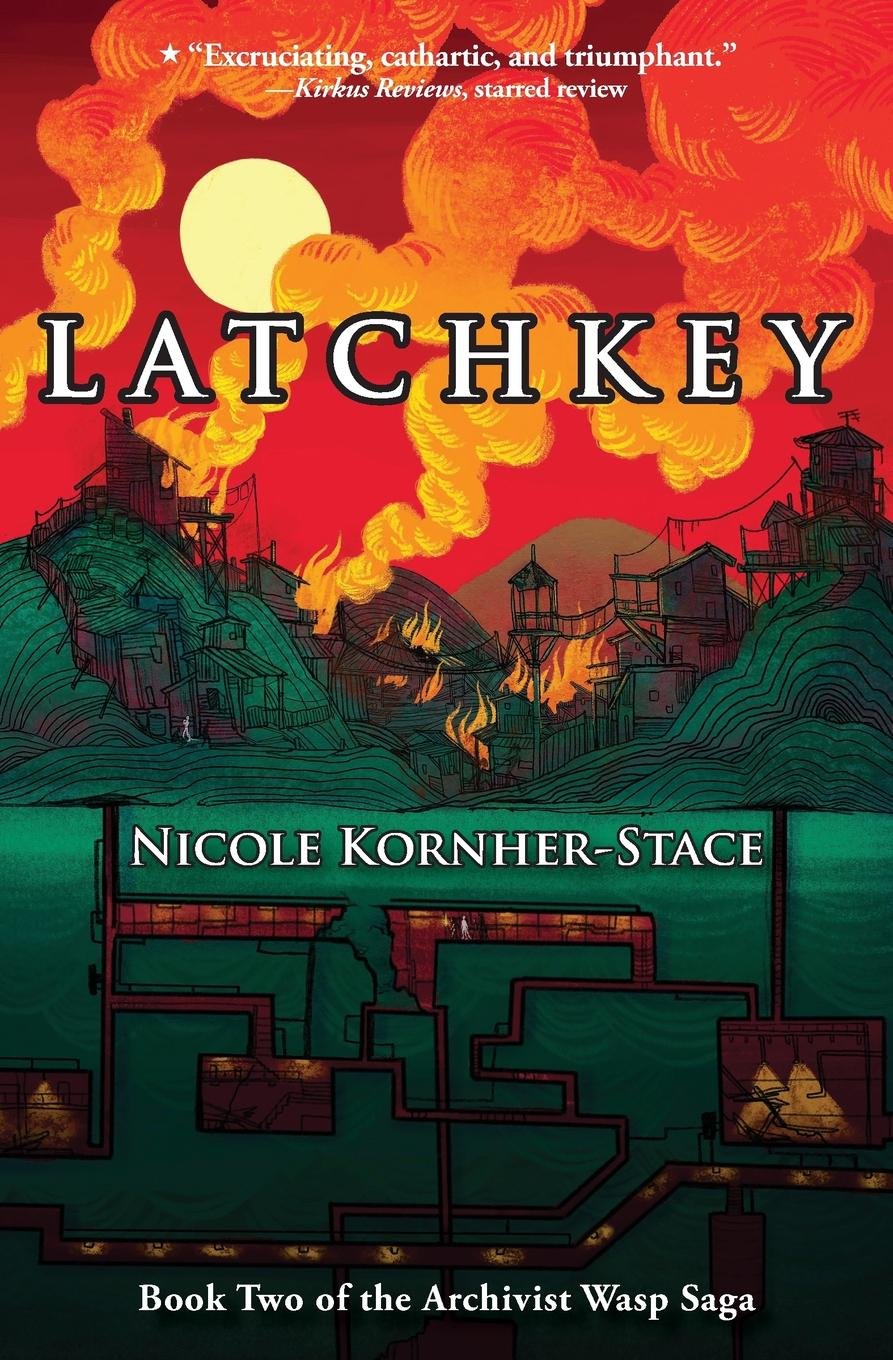 Latchkey by Nicole Kornher-Stace
A post-apocalyptic ghost hunter fought to save a young super soldier in 2015's Archivist Wasp. It's one of my favorite books of all time, so reading the sequel this year–and loving it just as much–was quite the event.
Nicole Kornher-Stace brings crystal-clear prose and driving rhythm to action scenes and interpersonal relationships alike. This book grabbed me by the heart with its feelings about bodily autonomy and personal loss, and the careful way its characters reach for one another hit hard. If you're looking for science fiction or fantasy with action scenes out of a superhero movie and female characters who feel like three-dimensional people, this series might be for you.
– Megan Crouse
Read Latchkey by Nicole Kornher-Stace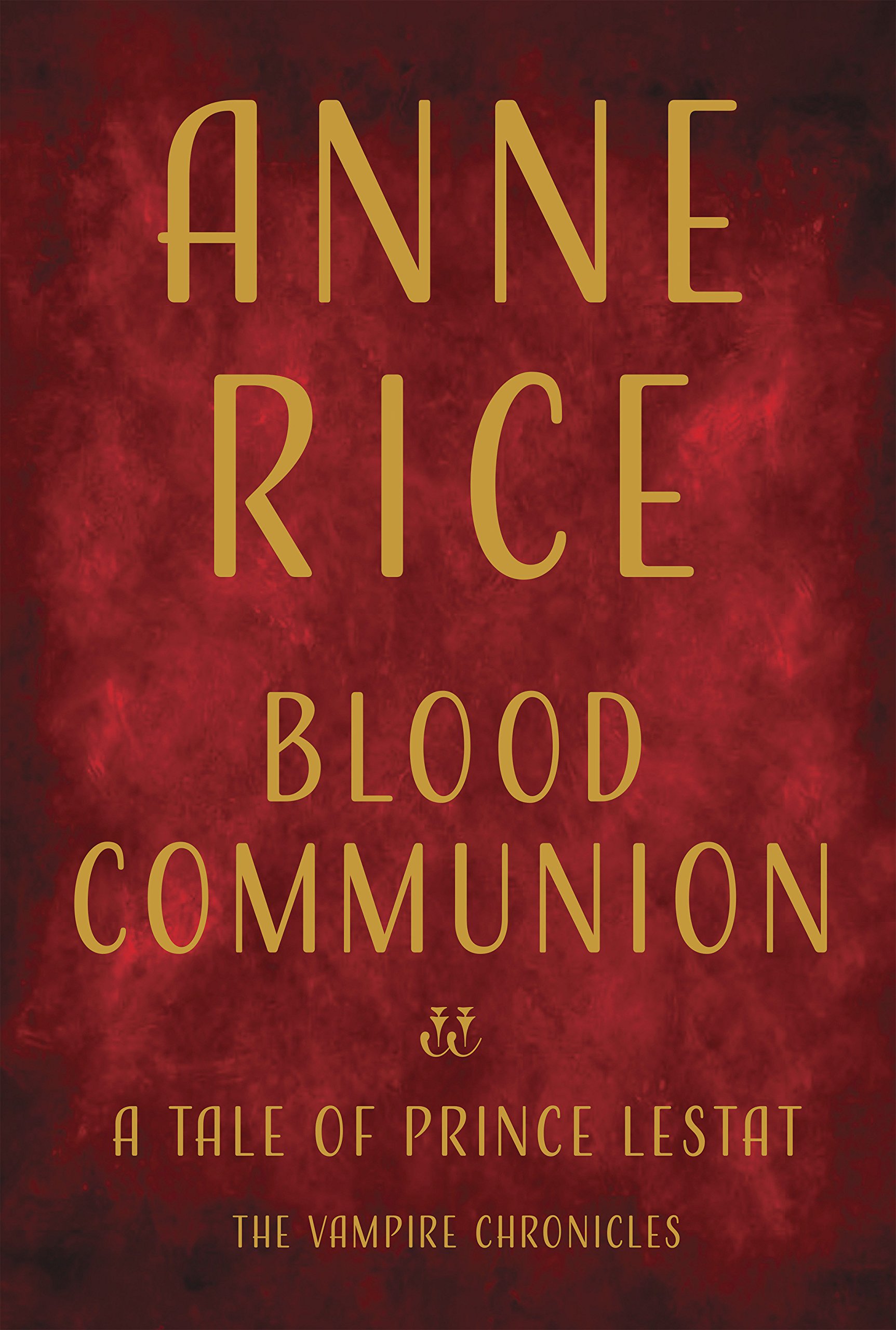 Blood Communion by Anne Rice
Anne Rice indulges her bad boy crush on the Brat Prince of the modern vampire world in the eleventh installment of her The Vampire Chronicles literary franchise: Blood Communion. In it, Lestat de Lioncourt is a narcissist with a conscience and Rice is his noblest enabler. He is vain, with a vanity that runs through his veins. He is bloodthirsty, but has a tendency to play with his food until he falls in love with it. He is now the undisputed ruler of the sanguine crowd, a title he's not entirely comfortable with, but he rises to the responsibilities of the court.
Further reading: Best New Horror Books
The book is short but leisurely, and doesn't skimp on the gore. Lestat now has the blood, and brains, of the ancient vampire Rhoshamandes on his hands, between his fingernails, and in his mouth. All his old friends, and they are pretty old considering their life spans have been extended by regular infusions, are back at his side. Louis, Armand, Marius and Lestat's mother Gabrielle may not always see eye to eye with the crimson king, but they always fall into step by the last dance at the Winter Ball.
Blood Communion is a romance novel told in treacherous waters. The affair is between the author and her favorite character. While Lestat's evolution made him a little long in the fang, I still find myself interested in how he sees the world he's in charge of, and all the living and undead within it. Rice reinvigorated and reinvented the vampire character in Interview with the Vampire and continues to influence bloodthirsty hemoglobin aficionados at endless nightclubs. The balls she throws brought a parasitic community to life and a devilish humanity to the mythology's persona non grata.
– Tony Sokol
Read Blood Communion by Anne Rice
Mecha Samurai Empire by Peter Tieryas
One of the best things about writing about books for Den of Geek is that I get to read a lot of awesome books that have just come out. Narrowing down my favorites from what I covered this year was a huge challenge (especially with contenders like Magic Triumphs and Kill the Queen, my close runners up). Mecha Samurai Empire rose to the top of my list because it's my first introduction to Peter Tieryas's work, and it is truly phenomenal.
In Mecha Samurai Empire, the United States lost World War II to Japan, and has now become part of the Japanese Empire. Here, students compete with each other for top spots in universities, not just in academics, but also to become mecha pilots, the heroes of the United States of Japan's armed forces. Mac has long dreamed of being a pilot in honor of the memory of his parents, both of whom worked on mecha before their deaths during armed conflict.
Mac is a compelling narrator, and he's surrounded by full-fleshed supporting characters, all of whom have their own motives, desires, and world views. As Mac gets closer to realizing his dream, he begins to understand that the world isn't as clearly defined as he understood it to be. Leaders and rulers balance needs differently than soldiers, and Mac has to determine if the future he strove to achieve is one he can actually live with.
Mecha Samurai Empire has an immersive world peopled with complex individuals, and it delves into themes of complex morality—of what it means to be a citizen, or a soldier, or human—all while featuring awesome freakin' mecha battles. The cool factor alone would carry the book, but Tieryas gives it way more than just action and smashing goodness. He's written something that will stick with readers in the questions it asks, and tries to answer, encouraging them to ponder all those things that Mac struggles with. Tieryas is an author to watch, and I'll absolutely be looking for whatever he writes next.
– Alana Joli Abbott
Read Mecha Samurai Empire by Peter Tieryas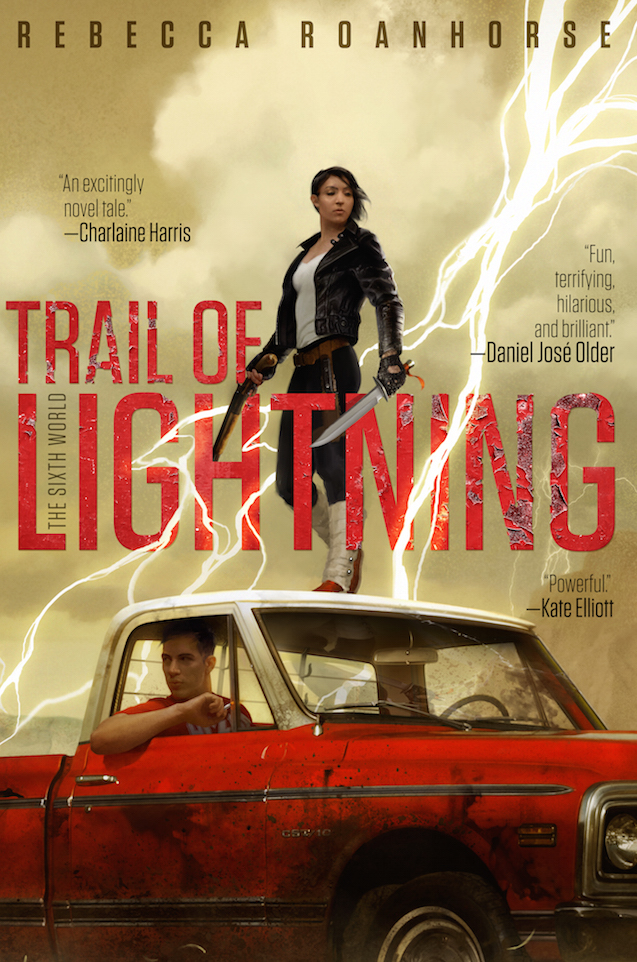 Trail of Lightning by Rebecca Roanhorse
Rebecca Roanhorse's urban fantasy novel introduces a fantastic new heroine: Maggie Hoskie is a nervous, isolated monster hunter who finds a new sense of community.
Roanhorse draws from Navajo legends and creates her own version of the post-apocalypse to answer the question "Can anything good come from trauma or suffering?' Strong imagery and Maggie's emotional hooks kept this one fresh in my mind for a long time after I read it.
– Megan Crouse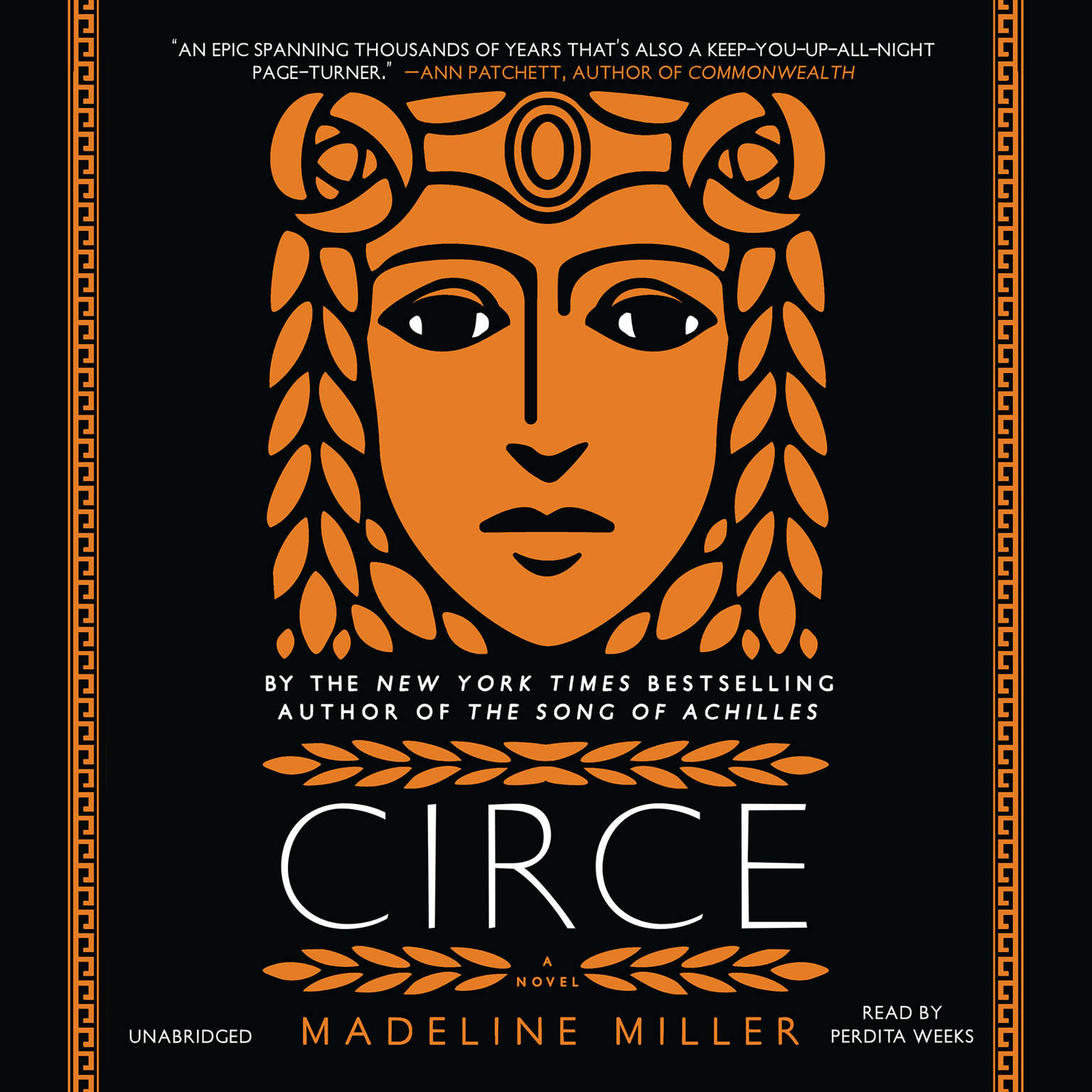 Circe by Madeline Miller
Madeline Miller's second novel, Circe, takes on the challenge of telling the infamous sorceress' story from the perspective of the woman herself. Narrated in first person, Circe tells us the story of her childhood and subsequent banishment to her island, encountering figures of myths and legends along the way, such as Daedalus, Odysseus, and Aeneas.
Circe is often solely depicted as a tempestuous villain who prefers to turn her enemies into beasts or bewitch them to bind them to her. Miller presents a much more sympathetic version of Circe, one who is  governed by her patriarchal confines and has been warped by largely male storytelling into a vision of vengeful femininity. As a result, the novel is both bittersweet and triumphant, a character reclaiming her voice and her story from literature that remembers her very differently. Miller's prose is divine too, a lyrical weaving that refuses to yield to mythological archetypes and presents something nuanced and quite beautiful.
– Becky Lea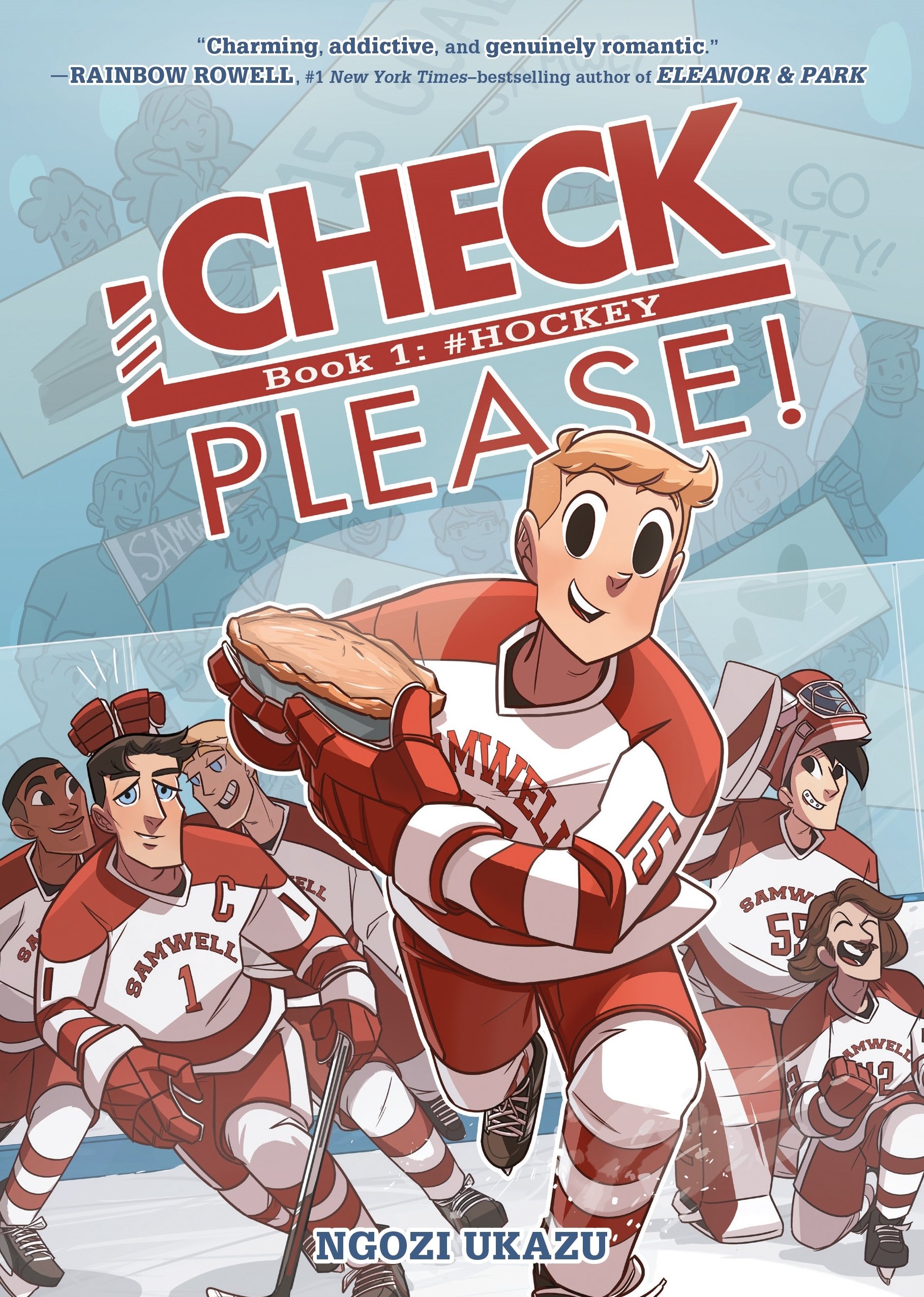 Check, Please! Book One: #Hockey by Ngozi Ukazu
In a year filled with pop culture gifts, Check, Please continued to be one of the best gifts of all. While the web comic about hockey bros, baking, and healthy masculinity continues online, the first half of the story was published as a more traditional volume available in stores now. 
Check, Please! Book One: #Hockey covers protagonist Eric "Bitty" Bittle's first two years at fictional Samwell University, from when the Southern baking vlogger first meets his teammates on the Samwell men's hockey team to the weeks he spends getting over his fear of checking to the romance he shares with one of his teammates.
Further reading: Interview with Check, Please Author Ngozi Ukazu
For many, 2018 was a year of addressing toxic expressions of masculinity. Check, Please is one of the rare stories that imagines what a world would look like if it were socially acceptable for men to express fear, love, and vulnerability more freely. It celebrates the best parts of masculinity while allowing men to exist outside of a strict gender identity, if they want to. The result is so damn cathartic.
– Kayti Burt
Read Check, Please! Book One: #Hockey by Ngozi Ukazu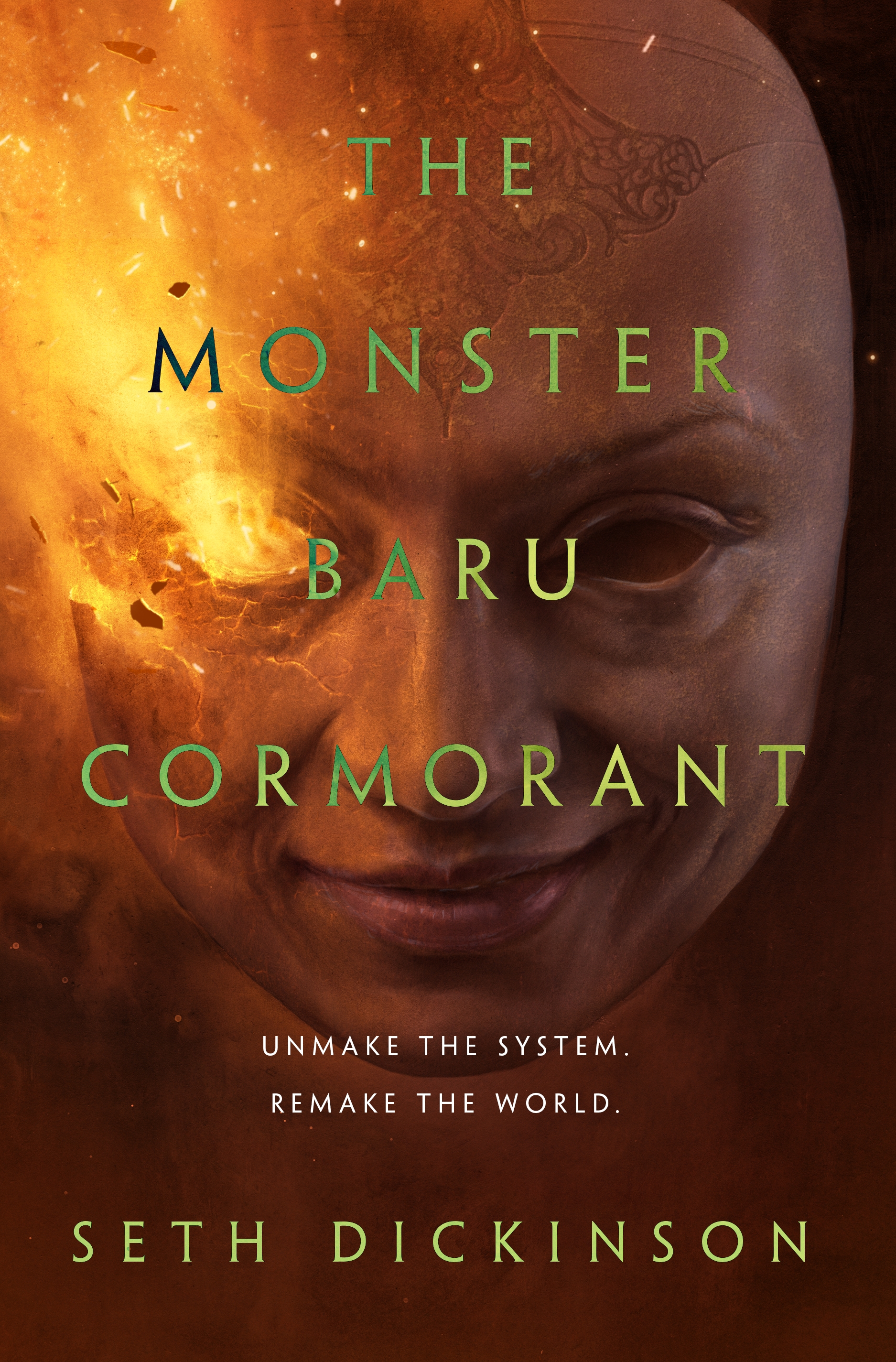 The Monster Baru Cormorant by Seth Dickinson
Maybe save this one for after the doldrums of winter are over, but if you're looking for dark fantasy, Seth Dickinson's relentless series is one way to go. After the intricate first novel, The Traitor Baru Cormorant, things just get darker for the financial savant trying — and mostly failing — to fight a colonial empire from the inside.
The sequel is carefully constructed to drag Baru's worst fears into reality, and the tension really tightens the further the story goes on. Creative and horrific monsters and bravely struggling characters carry the story. Just be prepared for nearly every kind of violence you can think of.
– Megan Crouse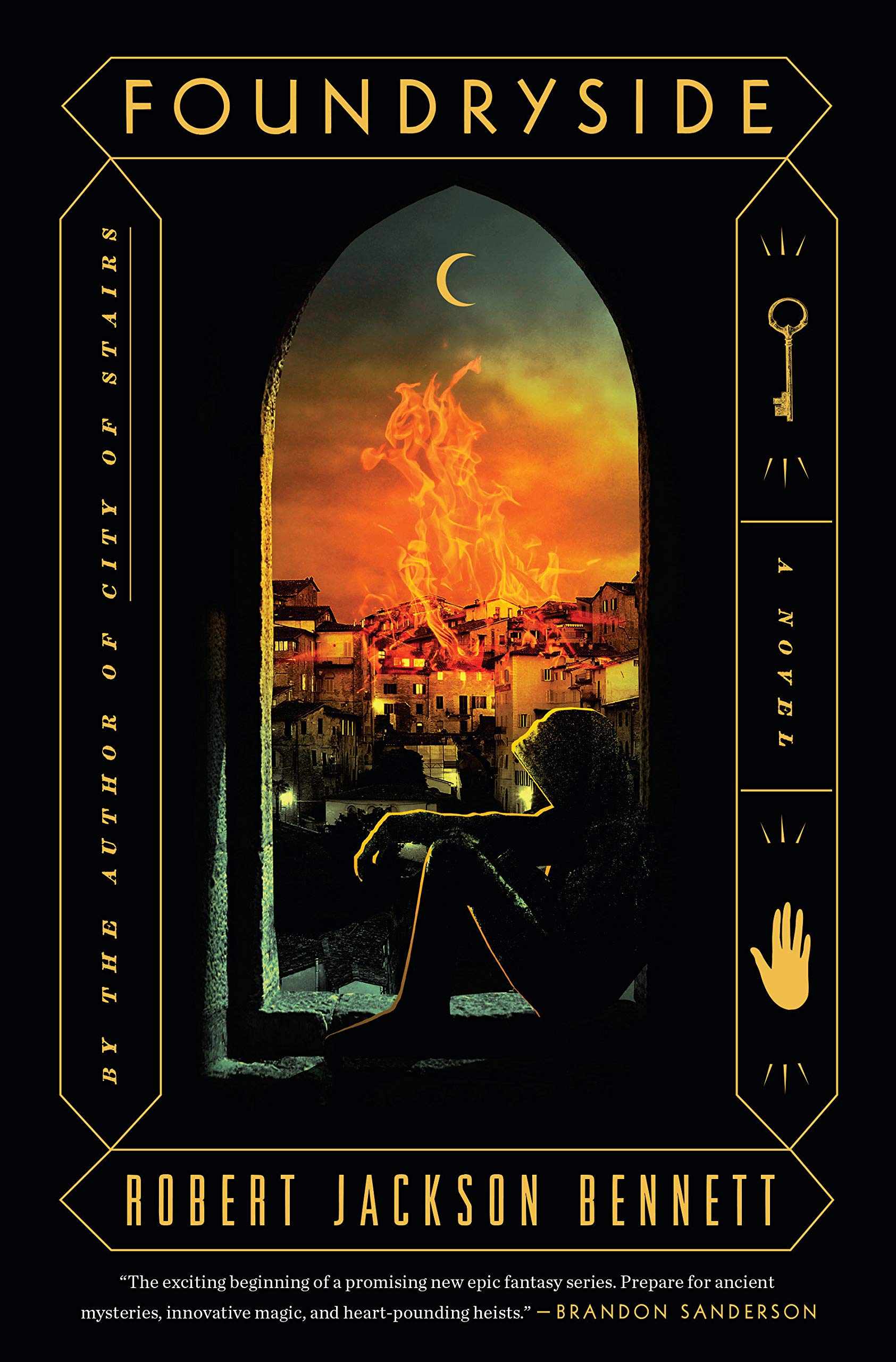 Foundryside by Robert Jackson Bennett
Magic systems in fantasy are a tough thing to get right. Too simple and there's little point to having magic in the first place; too complicated and you run the risk of alienating your readers with convoluted exposition. Robert Jackson Bennett gets it just right in Foundryside. The city of Tevanne runs on scrivings, a magical writing that, when written correctly, can power just about anything inanimate. The power stays within the powerful merchant families while anyone outside of that system is forced to make their way in the Commons.
Further reading: Best New Fantasy Books
Sancia is one such person, a former slave and a thief with a talent that makes her particularly good at what she does. However, her latest job goes south fast, she is forced to make unexpected alliances to keep an artifact out of the hands of someone who is already nearly too powerful to be contained. Foundryside is a brilliant adventure story, one that whips along at a furious pace and never gets bogged down in the world-building. It's the first in a series too, so Tevanne is a place we all hopefully get to spend a lot more time in.
– Becky Lea
Read Foundryside by Robert Jackson Bennett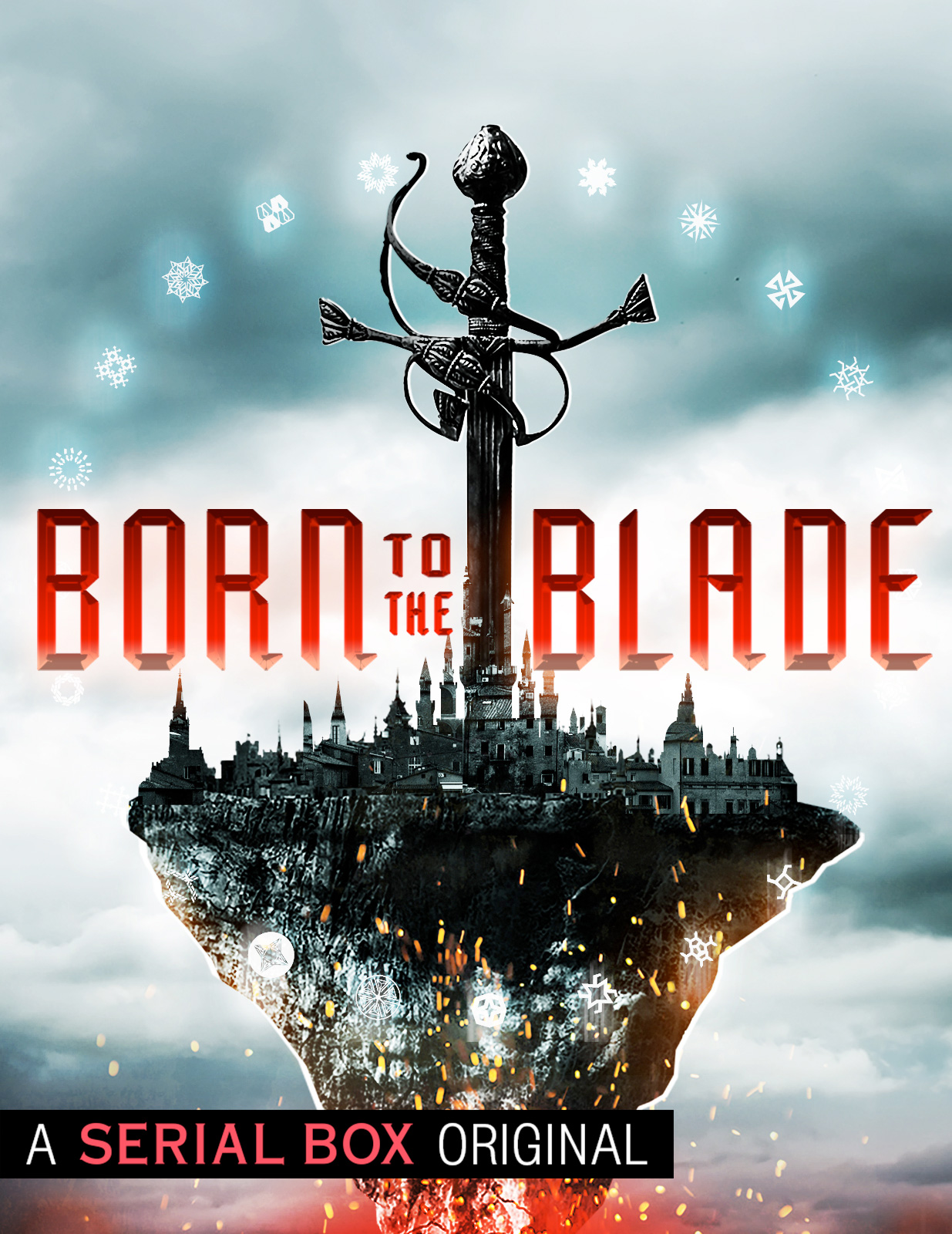 Born to the Blade: Season One by Michael R. Underwood, Marie Brennan, Malka Older, and Cassandra Khaw
If you've followed my serial coverage here at Den of Geek, you know I love great serial fiction, and this has been a great year for it! My favorite for the year is Born to the Blade, a newcomer from Serial Box, and it's probably the coolest martial arts magic series in any genre since the original Avatar: The Last Airbender came out. The prose captures a sword and sorcery combat that feels nothing like the usual sword-and-sorcery genre, and much more like a holistic martial arts and political system that springs from its world building. To successfully create that feeling of wholeness from the start of the first episode is a triumph, and the fact that the season just keeps getting better each episode is even more impressive.
Born to the Blade focuses on Oda no Michiko, the new Junior Warder of the nation of Kakute, and Kris Denn, the Rumikan bladecrafter trying to earn his sky-island nation a seat at the international Council of Warders, which nominally keeps the island nations at peace. The pair arrive on Twaa-Fei, the neutral home of the council, on the same sky ship—which also harbors the escaped former ruler of Kakute, seeking refuge from the nation that imprisoned him and conquered his nation. While Michiko is from Kakute, she swears her loyalty to the Empire that now governs it—an Empire others on the council view as a war-hungry threat to peace.
The set up is good old-fashioned court intrigue, with nations that have their own motivations, and governments using their Warders as pawns, rather than giving them the respect their position has supposedly earned. There are those who want war when the Warders strive for peace, and, as is the way of things, it seems so much easier to unleash violence than to keep it in check. The exceptional plot, the character development arcs, and the elegant world building made this worth returning to week after week to experience each new episode (one of which ended on a cliffhanger so intense, I felt like I was holding my breath for a week).
Born to the Blade hits the sky soaring, and Season Two can't start quickly enough.
– Alana Joli Abbott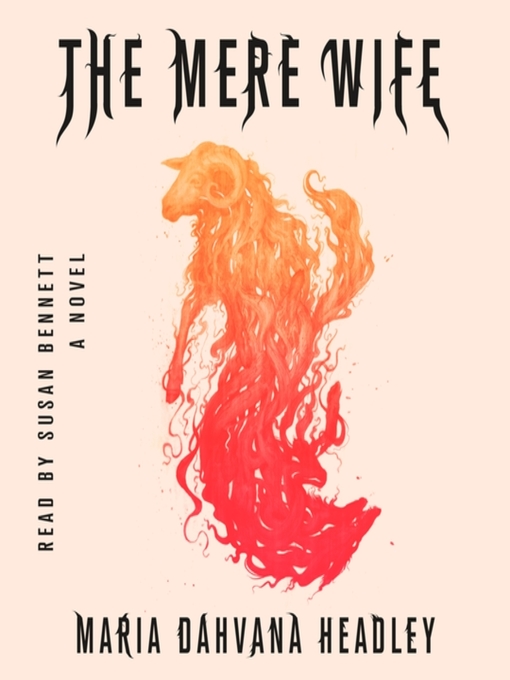 The Mere Wife by Maria Dahvana Headley
Sitting right on the line between fantasy and realism, The Mere Wife by Maria Dahvana Headley is a lyrical and unflinching retelling of Beowulf. Grendel's mother, reimagined as a veteran returning home to the suburbs, interrogates and plays with the ideas of monstrousness and humanity with a particular focus on women's perspectives. I was awed by both individual turns of phrase and the point of view: the mountain on which much of the action takes place is a character unto itself, with its own voice.
– Megan Crouse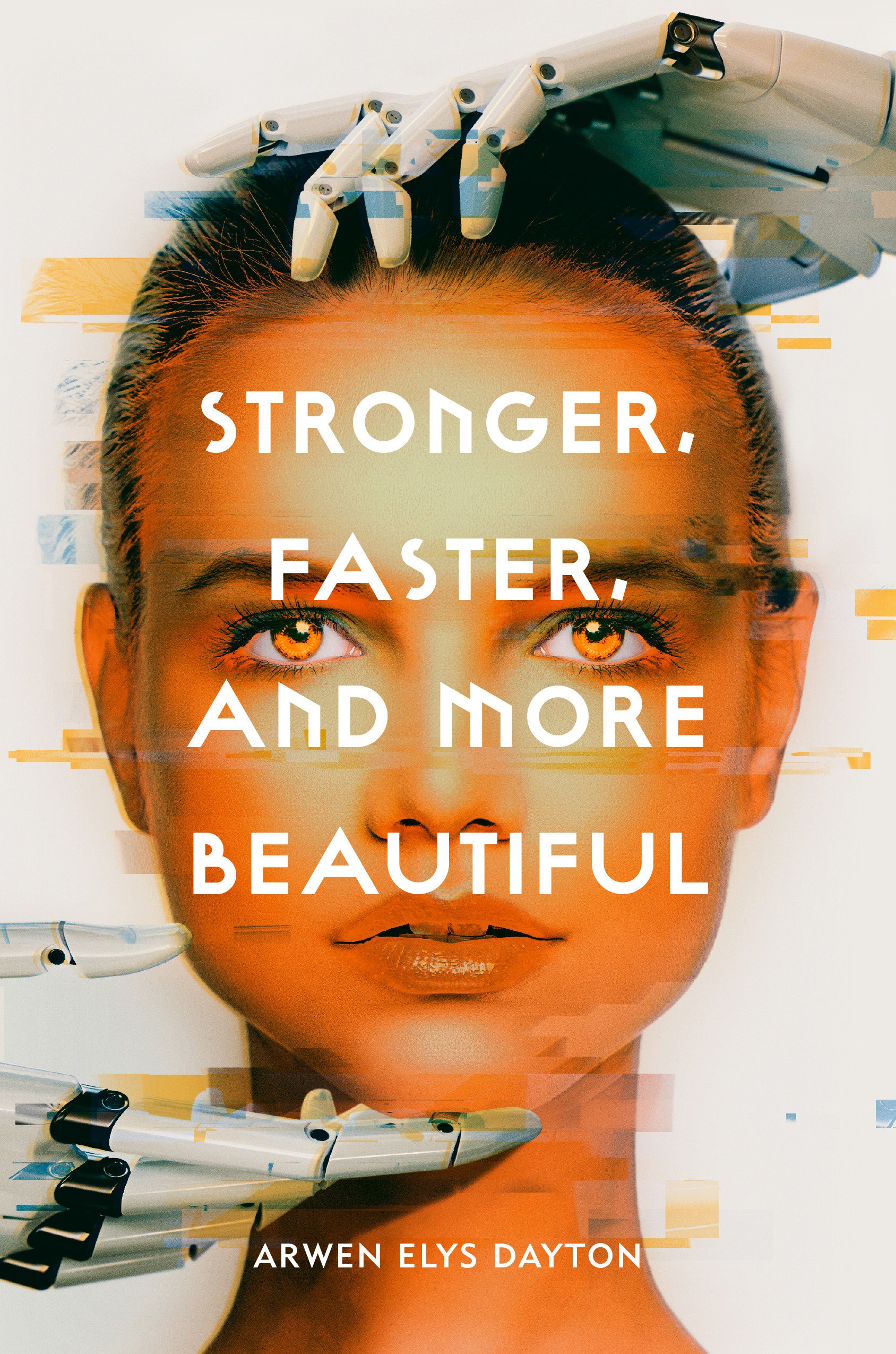 Stronger, Faster, and More Beautiful by Arwen Elys Dayton
It's not often a book gets me to cry in its first 30 pages, but this anthology of thematically-connected short stories somehow managed. Vaguely reminiscent of Black Mirror or The Twilight Zone, but with a young adult audience in mind, author Arwen Elys Dayton gives us six stories imagining how technology, in particular genetic engineering and human modification, will affect how humanity views itself. Each of the stories moves us further into the future, adding another layer of complication and meaning to the themes being explored.
Further reading: Best New Young Adult Fiction
What makes us human? It's a question that is at the heart of most science fiction storytelling, but Dayton manages to explore it with a nuance and novelty that I so rarely see in contemporary science fiction. Stronger, Faster, and More Beautiful can be violent, terrifying, and disturbing, but it can also be sweet, funny, and oh-so-relatable. Throughout, prioritizes an intimacy between the characters and the reader that balances the science fiction concepts with universal, coming-of-age themes. This book is a wonderful blending of the scientific and the human that you will not be able to put down.
– Kayti Burt
Read Stronger, Faster, and More Beautiful by Arwen Elys Dayton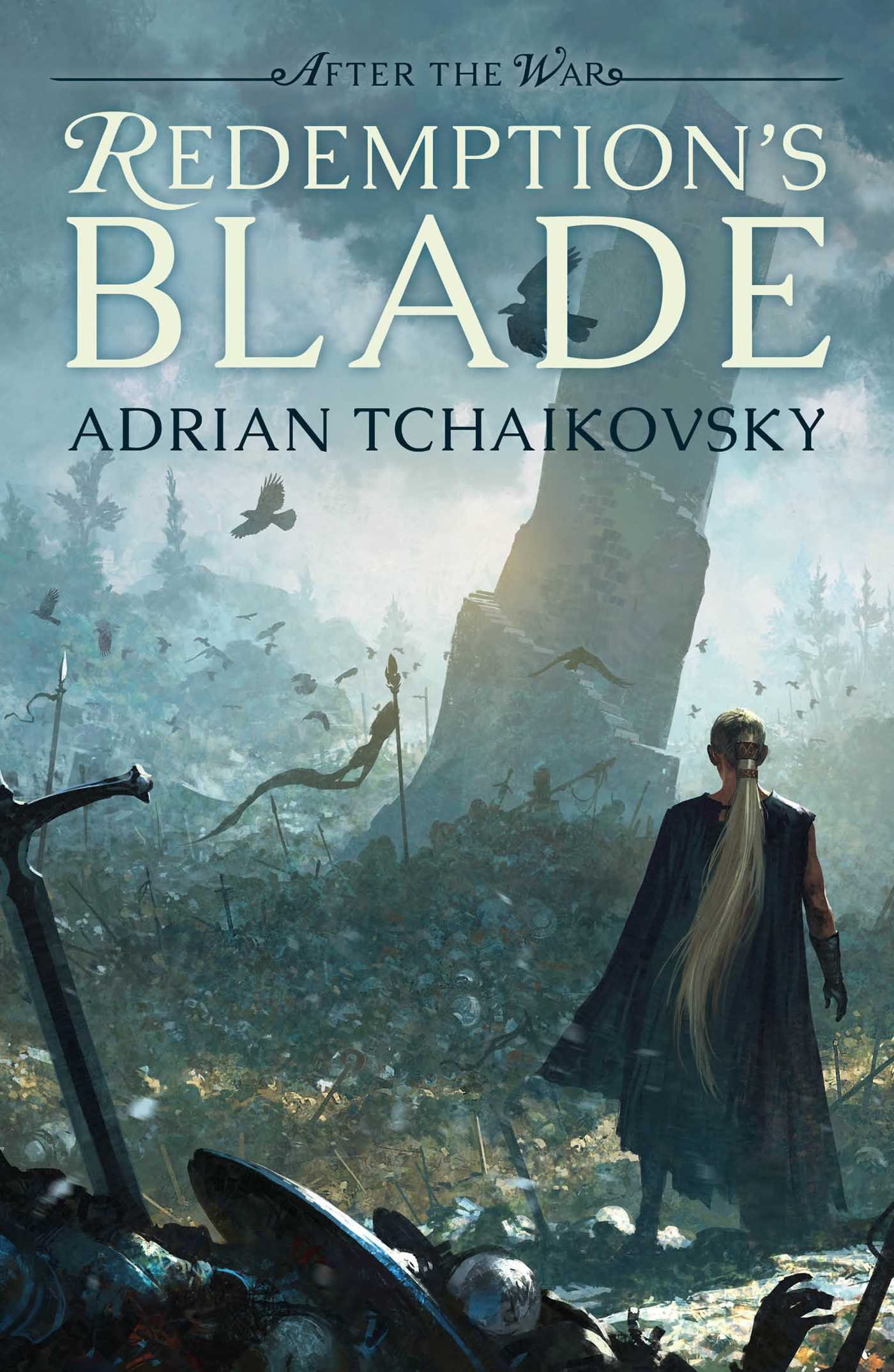 Redemption's Blade by Adrian Tchaikovsky
Redemption's Blade begins in the aftermath of mass war and killing, when the good guys have won after slaying a would-be king, The Kinslayer. There is chaos in the void left behind – of leadership, of severely traumatised nations, of what happens to 'heroes' after the war. What happens to the 'bad guys'? Which way will society go when the war to end all wars is done?
We join a motley crew on a quest for redemption as they banter, bicker, have inappropriate hook-ups and throw buckets of gallows humour at us.  In particular we walk with Celestaine, the wielder of the blade, the seeker of redemption. She may have won the war but there's a battle inside of her is that is still going strong. And boy, did I have a crush on Celest. She's a Xena for the twenty-first century, deploying her skills for what she hopes is the greater good. And she isn't afraid to stick two fingers up to demi-gods.
Recommended to those that love to sink into solid fantasy fellowship quests populated with engaging characters and cracking writing. You can read this as a standalone piece; however the follow up by Justina Robson, Salvation's Fire is also worth your time, if not quite as Celest-centred.
– Jane Roberts-Morpeth
Read Redemption's Blade by Adrian Tchaikovsky
Beasts of Grimheart by Kieran Larwood 
You'll find the Podkin One-Ear stories on bookshop tables labelled for 9-12 year olds, but even if those numbers more readily describe the age of some of your socks or the number of minutes it would take you to get out of a beanbag these days, that's no barrier.
These fantasy adventure stories are great reads. You could think of them as a junior Lord Of The Rings, but funnier and with more rabbits, or as Mrs Frisby And The Rats Of NIMH, but scarier and with more rabbits, or as… well, you get it. Rabbits. Adventure. Fantasy. Enchanted objects. Heroism. Family. And some thrillingly creepy villains.
The Beasts Of Grimheart is book three in The Five Realms series, which starts with The Legend Of Podkin One-Ear and The Gift Of Dark Hollow. Perfect for cosy Christmas reading.
– Louisa Mellor
Read Beasts of Grimheart by Kieran Larwood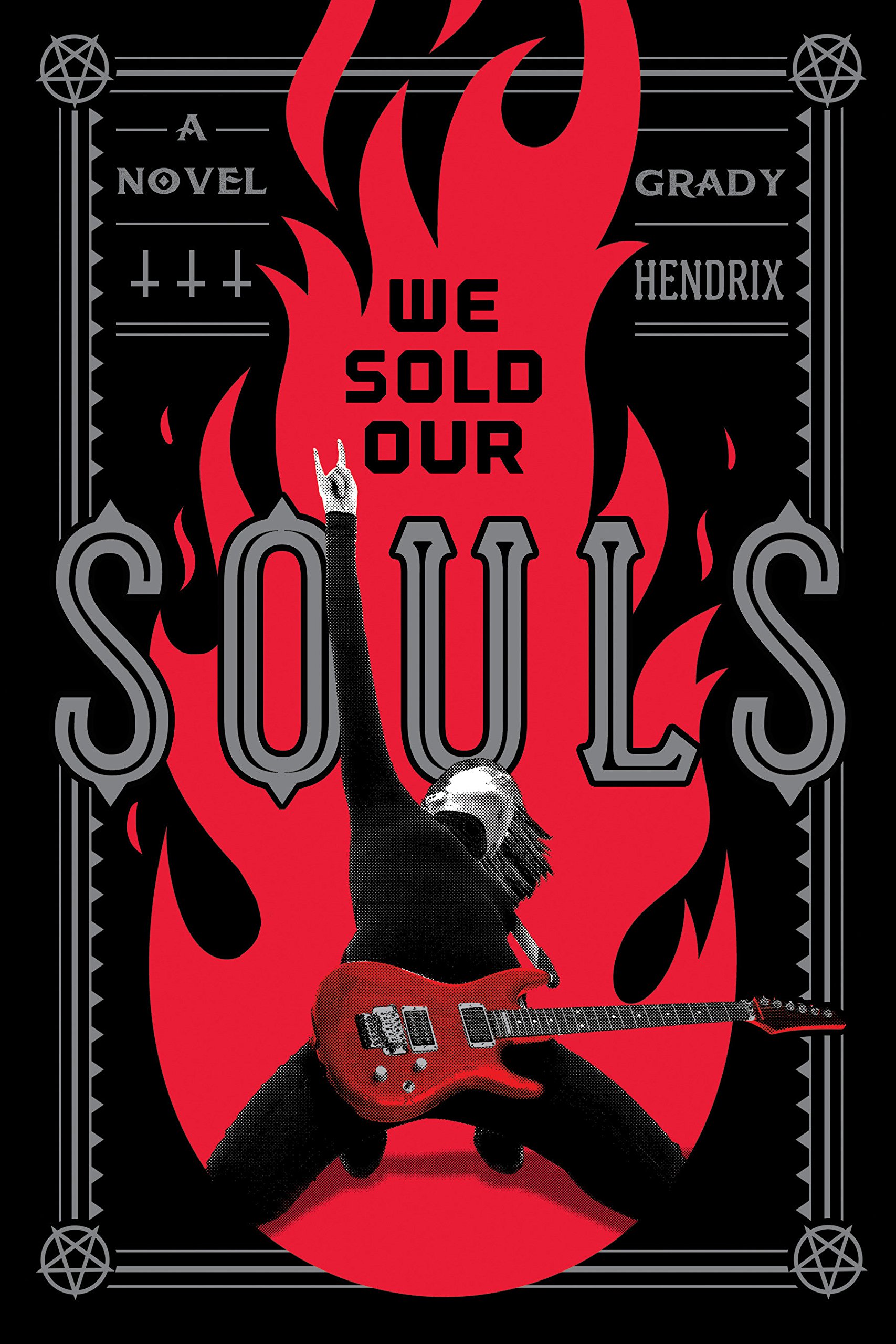 We Sold Our Souls by Grady Henrix
A rock anthem to the power of the human spirit, Grady Hendrix's third novel is a musical horror that hits the kind of high notes most genre authors only dream of. Where Hendrix's second novel, My Best Friend's Exorcism, traded in nostalgia and the value of friendship, We Sold Our Souls is packed with themes and motifs, flaying alive everything from the pitfalls of fame to the corrupting influence of ambition, all while creating an entire rock mythology as riveting as anything dreamt up by Tolkien.
At the centre of the race-against-time plot, ex-rock-star Kris is a riveting heroine – a woman at first broken by show business, she refuses to surrender and gradually comes into her own as she fights back against her former bandmate. Even if you've never picked up a guitar, much less played one, We Sold Our Souls makes for an addictive read, richly written and with characters that sink their claws in and refuse to let go.
– Josh Winning