News
Ava DuVernay Developing Sci-Fi Film Dawn
While Ava DuVernay tackles fantasy film A Wrinkle in Time, she will executive produce the sci-fi novel adaptation Dawn.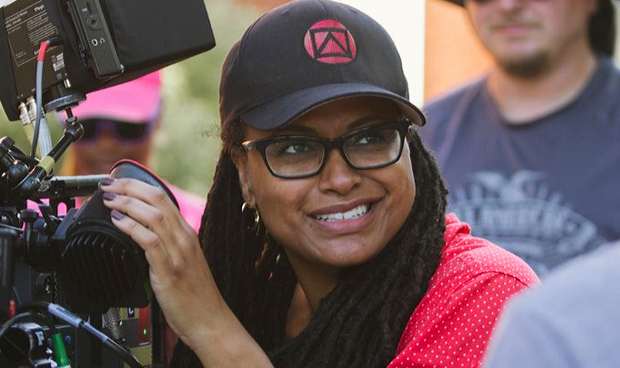 Ava DuVernay propelled herself to the top tier of industry directors with her 2014 historical civil rights drama Selma. However, as the most prominent African-American female director out there, her subsequent choices in projects seem to be purposefully veering away from historical drama, designed to show her range as a visionary. Indeed, her attachment to Dawn, an adaptation of a sci-fi novel, seems to be the latest step in this endeavor.
According to Deadline, Ava DuVernay will serve as an executive producer for Dawn, an adaptation of the 1987 sci-fi novel by the late Octavia E. Butler – a Hugo and Nebula award-winner and the most prominent African-American female author to tackle the genre. DuVernay will be joined in that capacity by Charles D. King's Macro company, et al. Butler, who passed away in 2006, is represented by estate curator Merrilee Heifetz of Writers House, LLC, with Gary Pearl.
However, don't expect DuVernay to helm this ship, since Dawn will be directed and written by Victoria Mahoney, whose work mostly consists of TV episodes of shows such as Power, Gypsy, American Crime, Grey's Anatomy and Survivor's Remorse. She directed the 2011 film drama Yelling to the Sky, which featured actors such as Zoë Kravitz, Jason Clarke, Gabourey Sidibe, Tim Blake Nelson and, notably, former The Walking Dead cast member and soon-to-be Star Trek: Discovery star Sonequa Martin-Green.
Dawn is set in a far future Earth in the aftermath of devastation by nuclear war, which has been saved by contact with aliens. The central character, Lilith lyapo, awakens from years of suspended animation. She was initially chosen for a program to be amongst a select few humans tasked with reviving the others and begin the preparations to meet alien beings who have been rehabilitating the razed planet. Indeed, while the aliens – terrifying as they appear – seem to be benevolent, having used their advanced knowledge to cure cancer and other ailments, it seems that their help comes with a species-altering caveat that may be seen by many as a price too big to pay; one that makes Lilith an outcast amongst her people.
For Ava DuVernay, Dawn is the perfect synthesis of her current sci-fi/fantasy genre ambitions and her proclivity for profound socially-conscious content. She's currently wrapping up post-production on A Wrinkle in Time, an adaptation of the classic 1963 fantasy novel – and children's favorite – by Madeleine L'Engle, featuring an impressive cast with names such as Chris Pine, Reese Witherspoon, Gugu Mbatha-Raw, Michael Peña, Bellamy Young, Zach Galifianakis, Mindy Kaling and Oprah Winfrey.
Dawn has not set any specific dates.
Read and download the full Den of Geek Special Edition magazine here!