News
Arrival Producer to Develop Inconstant Moon For Fox
The Spectacular Now's James Ponsoldt is on board to direct the science fiction short story adaptation.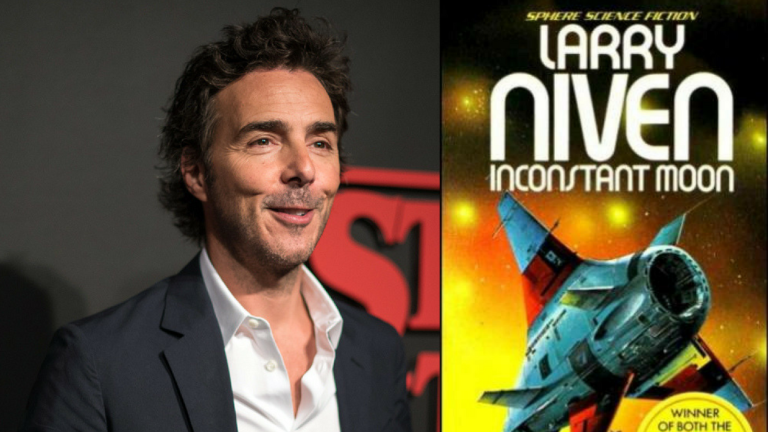 Arrivalproducer Shawn Levy is adapting another science fiction short story into a major motion picture. According to The Hollywood Reporter, Fox 2000 has picked up an untitled pitch based on Larry Niven's Hugo-winning short story Inconstant Moon. (Niven also wrote Ringworld.) That's a lot of faith in an as-of-yet undeveloped project.
James Ponsoldt (The Spectacular Now), who has Emma Watson's The Circlecoming out soon, is attached to direct, with Daniel Casey is on a board to write the script. Casey did script work on 10 Cloverfield Laneand is the writer behind upcoming comic book adaptation Incognito. He also wrote Kin, a science fiction thriller starring James Franco and Jack Reynor, also with Levy as a producer.
Inconstant Moonis a short story set in Los Angeles on the potential eve of the end of the world, asking the questions: what would you do if it were your last night on Earth (a la Seeking a Friend at the End of the World). It follows a couple on the edge of breaking up amidst the global crisis. It was written as part of Niven's 1971 short story collection All the Myriad Ways and won the 1972 Hugo Award for best short story.
Between the announcement of this and the announcement of Michael Bay's Little America,I'm beginning to think Hollywood is just going to spend the next four years making dystopian and/or apocalyptic movies. I would say no to a little light-hearted escapism that has nothing to do with the end of life as we know it. Just so you know, Hollywood.