News
Annalee Newitz Announces Three Upcoming Books
The speculative fiction author's next book is about a group of time-traveling geologists.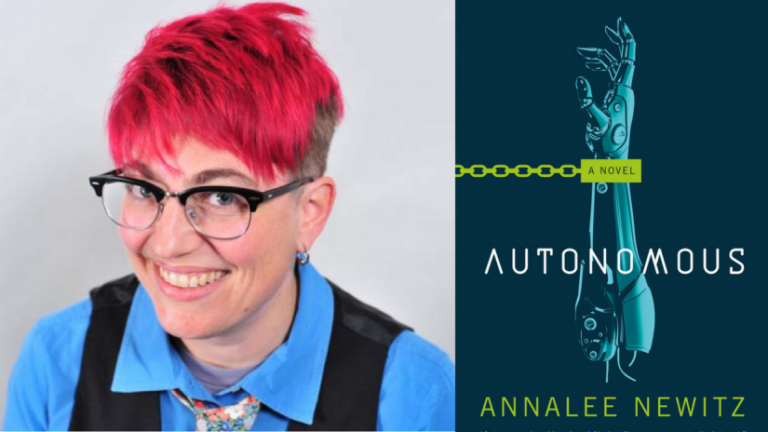 Annalee Newitz's Autonomous was one of Den of Geek's favorite books of 2017, so you better believe we're freaking out about the announcement that Tor Books has acquired two new novels from the speculative fiction author with another scheduled for Fall 2019.
Tor.com has the details on Newitz's upcoming books. The first is titled The Future of Another Timeline, and it is "a mind-bending and thought-provoking speculative thriller about a group of time-traveling geologists who are trying to prevent a dark future from coming to pass." Yep, I'm in. The Future of Another Timelinewill hit shelves in Fall 2019.
The Terraformers, "a multi-generational tale of love and politics, set against the backdrop of an awe-inspiring feat of environmental science" will get to our eyeballs and brains in Fall 2021.
Tor futher describes: "This is a book about building good ecosystems, fighting natural disasters, and falling in love. It's a big, sweeping future-historical novel driven by the idealistic visions and emotions of its characters as well as by ideas about environmentalism and urban social structures the author has researched and written about extensively in her career as a science journalist and author."