News
Andre the Giant: The Man Behind the Legend at NYCC
A panel at NYCC about a new Andre the Giant graphic novel revealed some fun stories about the legendary wrestler's life.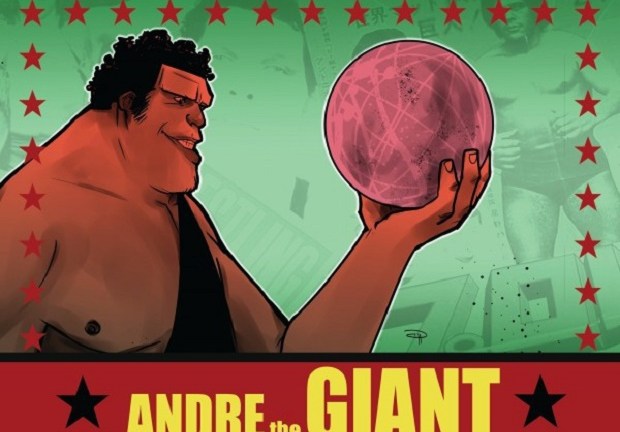 One of the more interesting panels at last weekend's New York Comic Con was Thursday's Andre the Giant: The Man Behind the Legend. The panel included Lion Forge Comics' editor Shannon Eric Denton, wrestling fans/comic writers Jarrett Williams and Michael Kingston, and most importantly, Robin Roussimoff. Robin is the daughter of the late Andre.
The main focus of the panel was to discuss the upcoming graphic novel Andre the Giant: Closer to Heaven, a Lion Forge Comics release that's been in the making for quite a while. Even before Box Brown's Andre the Giant: Life and Legend was on the radar, this book at least had a cover out there. While they didn't mention a release date at the panel, they did show lots of pages from the Brandon Easton and Denis Medri collaboration and it's looking pretty good.
As Denton explained, Easton is a television writer and big wrestling fan who he brought in to jump onto the biographical book. Medri, who is from Italy, is not a wrestling fan, but Denton enjoyed his unique art style and figured a book about Andre could best use a European artist. Still, Medri knows all about Andre because how could you not?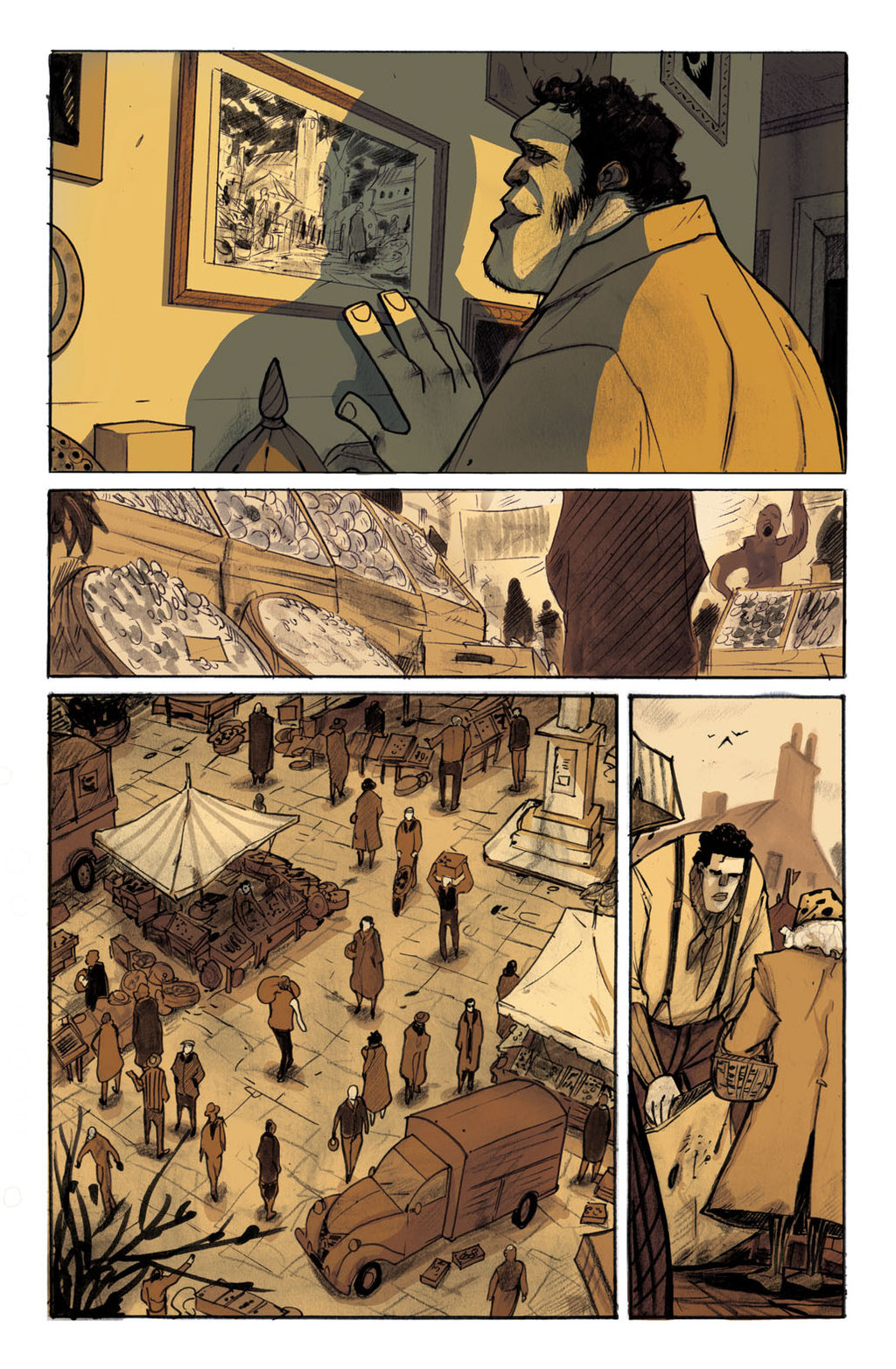 The thing that made the panel so interesting was easily Robin. Despite being the estranged daughter of the legend, she's normal height and kept her demeanor mostly upbeat. That was impressive as the conversations easily took turns toward the awkward and uncomfortable.
For instance, the moderator asked about everyone's first memories of seeing Andre. Kingston remembered seeing him at a house show and was blown away by his size. Williams first saw footage of WrestleMania III with Hogan bodyslamming him and putting him away with the leg drop. Denton talked about the Six Million Dollar Man and how Andre played Sasquatch.
But Robin? Her first memory of her father was seeing him at the hospital…for a blood test to prove that he was the father. Ouch. Later on, when asked about the last time she saw him, it was in the courtroom when she was 13, there for discussions about child support.
Though on the upside, that was the last time she saw him. She talked to him on the phone from time to time and had a pleasant conversation with him on Christmas prior to his passing.
When discussing her childhood, Robin explained that her mother wouldn't let her watch wrestling for the most part. She didn't want it to alter the way she saw her father and chose to live her life. Though when she did watch – usually at live events where she got to see Andre afterwards – her favorite was the Ultimate Warrior. Regardless, she was less excited about seeing all the wrestlers backstage and more about seeing her father.
In light of their complicated relationship, there's a fictional scene in Andre the Giant: Closer to Heaven where Robin confronts him with some personal issues she wished she could have talked to him about when he was alive.
Discussion shifted and there was some talk about the big Hogan vs. Andre match at WrestleMania III. Despite people trying to add drama to the background of it, Robin explained that Andre was happy to lose to Hogan. He respected him after all the hazing he put Hogan through and the two were good friends. If anything, the high-profile loss would be a way to step back. As she put it, "You couldn't slam him unless he said yes." Regardless of Andre jumping up a little for the bodyslam, Hogan still injured himself from the move.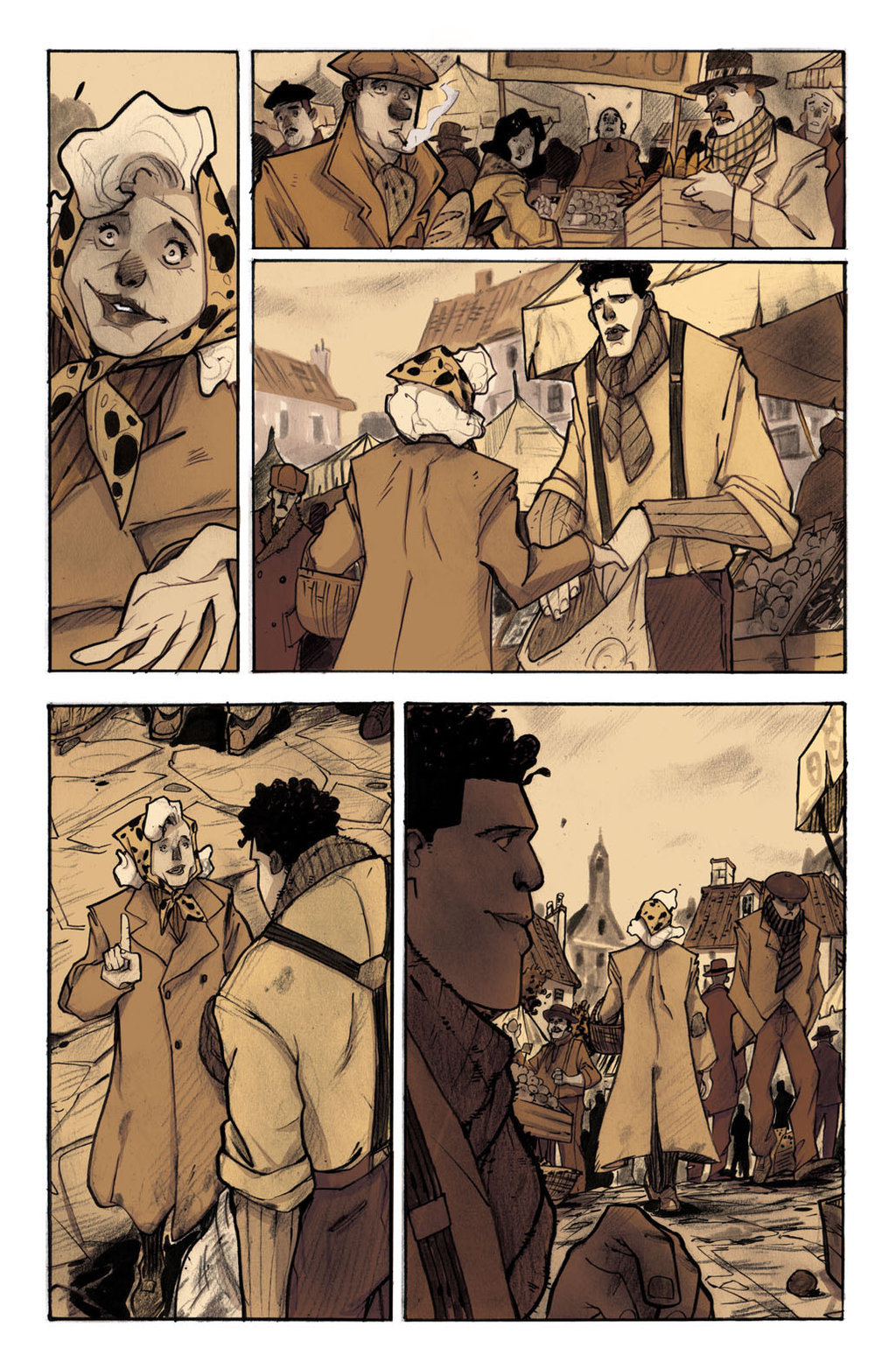 Some bits and pieces about Andre's larger-than-life exploits were brought to light. Like the time he wrestled Jake "The Snake" Roberts and didn't realize he got bit by Jake's snake Damien until later.
Or how if Andre didn't like you, you were basically screwed. Andre had a thing against those who were unprofessional and did a lot of drugs. Namely Randy Savage, who fell on Andre's bad side and never escaped.
The urban legend about Andre drinking a ridiculous amount of beers in one sitting is absolutely true. Robin insisted that the final count was somewhere around 150. Andre's hands were big enough that he was able to stack the cans in his grip.
When Andre needed back surgery, it took the doctors a whopping six months to figure out how to keep Andre under without killing him or having him wake up at a critical time. They ended up having to keep him under with horse tranquilizers. Naturally.
While Andre's legendary tolerance for alcohol makes him seem like a godly party animal, the truth is that Andre did it for medication reasons. He'd constantly be buzzed enough that he wouldn't feel the ever-present pain from his condition.
Robin's insider information about the business is a bit limited. Her father never talked wrestling with her and a lot of wrestlers didn't talk to her much because of "the code." She's too much of an outsider to confide in. As a result, there were no interesting stories about Ultimate Warrior or Bobby Heenan.
Her iffy relationship with the industry definitely extends to WWE itself. Robin insists that she isn't well-liked by the company, though doesn't know why. Their dealings have been strictly on a professional level and nothing more. Later on, when Vince McMahon Sr. was brought up, Robin noted, "I don't know much about Vince McMahon Sr. but I can tell you he was a better guy than his son is."
There was talk about how Andre compares to the present-day WWE. On one hand, Robin claimed that few people, such as the Rock, are on Andre's level with the way he connected with the crowd. On the other hand, she figures that he wouldn't have been nearly as successful if his career started in the present due to how the industry now revolves more around cutting promos and that wasn't Andre's strong point.
Andre couldn't read English, so when it came time for him to recite lines, he had to memorize them vocally. That's what he had to do when filming The Princess Bride. Andre absolutely loved doing The Princess Bride and considered it to be one of the most relaxing times of his life, mainly because nobody on the set treated him as being different.
One of the funnier and more awkward moments of the panel came from someone in the Q&A talking about how much he loved reading Andre the Giant: Closer to Heaven, having gotten it over a year ago. Keep in mind, this book hasn't even come out yet. As the guy spent about a minute going on about it and asking questions, Denton finally interrupted him and pointed out that he was thinking of Box Brown's completely different book.
I'd think the constant interior art showed on the big screen would've been a tipoff that the fan was mistaken, but that's just me.
Robin said that the Box Brown book was unauthorized and upon recently discovering that she's portrayed in it (Brown adapted her appearance from an old episode of A Current Affair), she wasn't happy. The fan then admitted his mistake with, "Now I feel like an asshole."
Regardless, Brown's Andre the Giant: Life and Legend is seriously good and you can read the review here.
Speaking of unauthorized works, Robin and the rest of the family do not endorse Shepard Fairey's Andre the Giant Has a Posse documentary from the '90s, nor his "OBEY" art.
Robin went into her more recent personal life and how her father affects relationships. Potential boyfriends finding out about who she is can get dicey because sometimes there's a feeling of, "What can I get out of this?" from them.
Though it does relate to a really funny anecdote about a time when Robin and her friend were hanging out with D-Von Dudley. D-Von was hitting on Robin's friend and left Robin alone. When asked about that, D-Von claimed that Robin was off-limits. He was too afraid of her father. Robin sensibly reminded him that Andre has been dead for years. Didn't matter. D-Von wasn't going to risk it.
As the panel wound down, someone asked about other wrestlers who deserved their own graphic novel biographies. Denton couldn't think of any wrestlers, but he did say he would love to do a book based on Evel Knievel.
Despite the ups and downs of her stories about her father, Robin did end it with one that was flat-out adorable. When she was young, Robin was brought to see The Princess Bride in theaters without being told who was in it. When Andre appeared as Fezzik, she excitedly exclaimed, "That's my dad!"
The next time she saw him, he sat her on his lap and asked if she wanted a peanut.
Gavin Jasper is hard at work at writing a biographical comic about Mantaur. Follow him on Twitter!