News
American Gods TV Season 1 Episode Guide
What has happened in the American Gods TV show? Check out this episode guide for season one.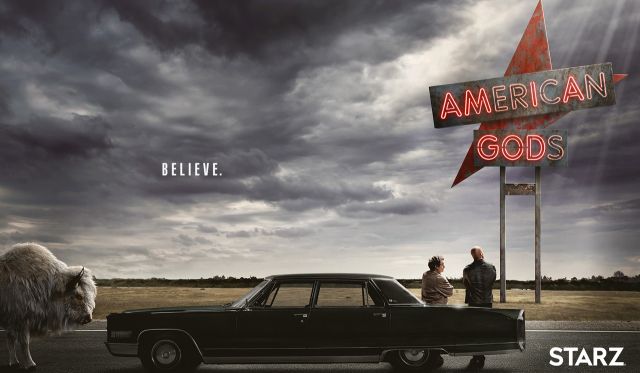 The American Gods TV adaptation is gearing up for Season 2. Need a refresher for Season 1? You can check out our recap article, and/or you can read all of our reviews from the first season.
Click through on the blue links below to read reviews for every episode…
American Gods TV Episode Guide
When Shadow Moon is released from prison a few days early, following the death of his wife, he meets the enigmatic Mr. Wednesday and is conscripted into his employ as bodyguard.  Attacked his first day on the job, Shadow quickly discovers that this role may be more than he bargained for.

Original airdate: 4/30/17
As Mr. Wednesday begins recruitment for the coming battle, Shadow Moon travels with him to Chicago, and agrees to a very high stakes game of checkers with the old Slavic god, Czernobog.

Original airdate: 5/7/17
Shadow questions his decision to work for Mr. Wednesday after learning of his plan to rob a bank; Shadow makes a surprising discovery when he returns to his motel room.

Original airdate: 5/14/17
The story of Laura's life and death is explored, including her first encounter with Shadow and how exactly she came to be sitting on the edge of his motel room bed.

Original airdate: 5/21/17
Shadow's emotional reunion with his dead and unfaithful wife is interrupted when he and Mr. Wednesday are kidnapped by the New Gods.

Original airdate: 5/28/17
On the run after the New Gods' show of force, Shadow and Mr. Wednesday seek safe haven with one of Mr. Wednesday's oldest friends, Vulcan, God of the Fire and the Forge. 

Original airdate: 6/4/17
Following her brief reunion with Shadow, Laura turns to an unlikely travel companion to find her way back to life; Mad Sweeney's long, winding, and often-tragic past is explored.

Original airdate: 6/11/17
As war approaches, Mr. Wednesday needs to recruit one more Old God: Ostara, aka Easter, Goddess of the Dawn, but swaying her requires making a good impression, so Mr. Nancy is brought in. 

Original airdate: 6/18/17
American Gods Trailer
The latest trailer, which features scenes of Ian McShane hanging out in kitchens, which is what we've come to expect from co-showrunner Michael Green. Check it out… 
Starz also uploaded its SXSW American Gods panel onto its YouTube page. It's filled with insight into the first season of the Gaiman adaptation…
Check out the first trailer below…
Starz has also been releasing character introduction videos and they give us a great idea of, tonally, what this show is going to be like. Take Laura Moon's introduction, for example, in which Shadow's wife muses irreverently on the subject of her own death…
And here's a more riotous one about Mad Sweeney…
Here's one for Old God Easter…
And one for Old God Czernobog…
And one for Old God Bilquis…
And here's protagonist Shadow Moon…
And, finally, here's the charismatic Mr. Wednesday…
American Gods Interviews
American Gods TV Show Main Titles
Starz also dropped the official American Gods main titles, and they're dark, bloody, and filled with imaginative visuals. Just like we hoped a TV adaptation of Neil Gaiman's bestselling novel would be — and, let's face it, what we've come to expect from co-showrunner Bryan Fuller.
Feast your eyes on this gnarly glory below!
American Gods Cast
Shadow and Laura Moon
American Godshas made some excellent casting decisions since first Fuller first told us how much diversity was important in casting this show back in May. British actor Ricky Whittle, best known for his role as Lincoln on The 100,will be playing the lead role of Shadow Moon.
Australian actress Emily Browning, best known for her roles in A Series of Unfortunate Events and Sucker Punch, will be playing his wife Laura Moon.
— American Gods Amazon (@AmericanGodsTV)
December 17, 2016
Jonathan Tucker (Parenthood) has been cast as Low Key Lyesmith, Shadow's prison cellmate with a fast-talking personality and a past that is much more interesting than meets the eye. (For a clue, try saying his name outloud.)
Comedian Dane Cook has moved away from the spotlight after a brief run as a buzzworthy name in comedy, but it appears he'll be resurfacing on Starz. Cook may get to be the comic relief in the upcoming American Gods series. Deadline reports the comedian and actor has signed on to play Shadow Moon's best friend Robbie. Here's his character description: 
Cook's Robbie promises to hold Shadow's (Ricky Whittle) job for him while he's in prison. Robbie is married to Audrey, best friend to Shadow's wife Laura (Emily Browning), and he provides another shoulder for Laura to cry on while Shadow is away.
Mr. Wednesday
Deadwood'sIan McShane (who worked with Green on too-soon-cancelled political drama Kings) will be playing Mr. Wednesday, "a crafty and endlessly charismatic con man, full of perverse wisdom, curious magic, and grand plans. He hires ex-con Shadow Moon to be his bodyguard as he journeys across America, using his charms to recruit others like him as he prepares for the ultimate battle for power."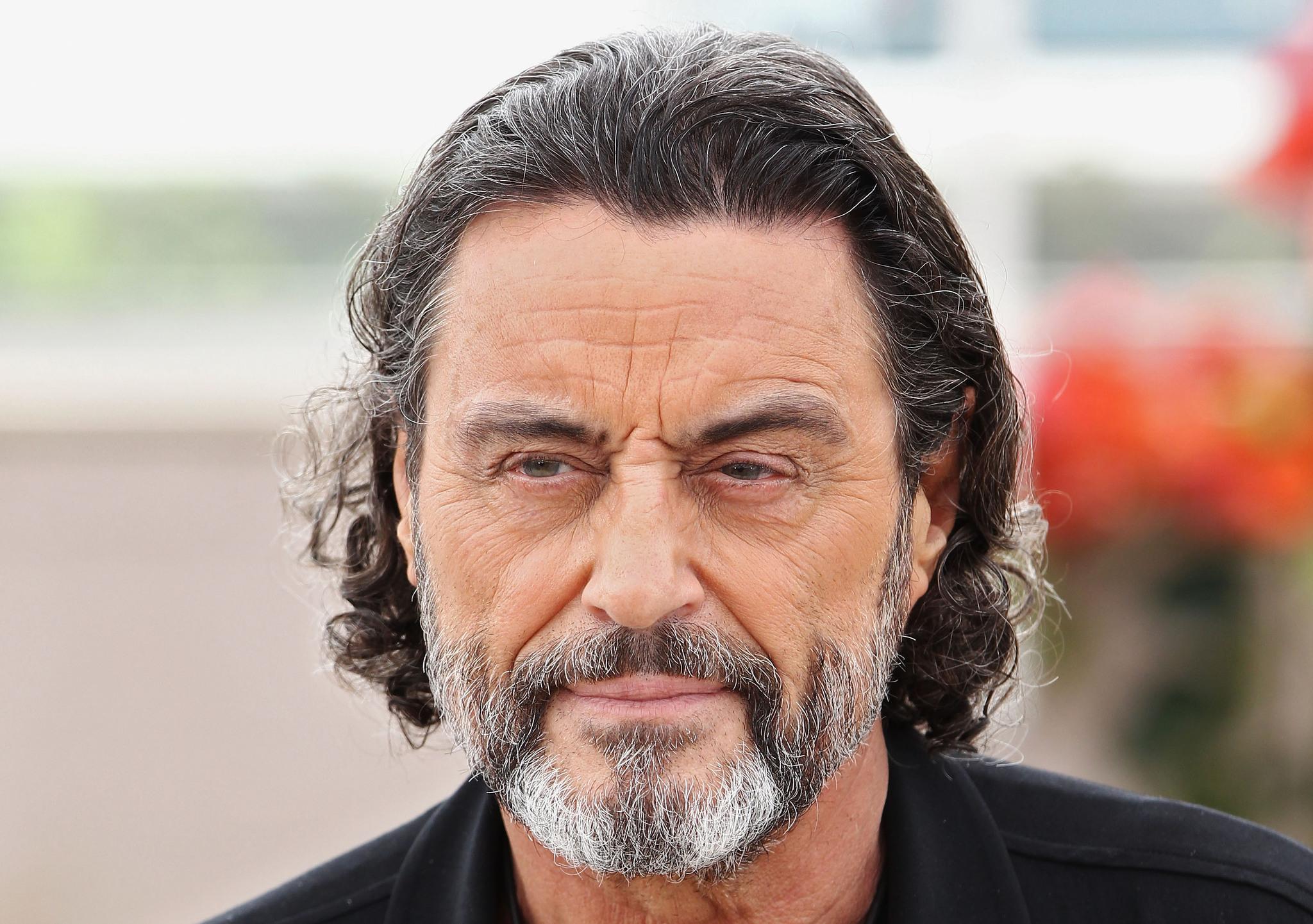 Old Gods
Rounding out the old gods crew is: Cloris Leachman (Malcolm in the Middle) as Zorya Vechernyaya, Peter Stormare (Prison Break) as Czernobog, Chris Obi (Snow White and the Huntsman) as Anubis, Pablo Schreiber (Orange Is the New Black) as Mad Sweeney, Mousa Kraish (Superbad) as The Jinn, Yetide Badaki (Masters of Sex) as Bilquis, and Jeremy Davies as Jesus.
In yet another brilliant piece of casting, Orlando Jones will appear as Mr. Nancy, "the old African trickster god more commonly known as Anansi, and one of Mr. Wednesday's (Ian McShane) oldest confidantes. Like Wednesday, Nancy is ready to bring this new America (and its new gods) to its knees, desperate to light a fire and watch the whole world burn."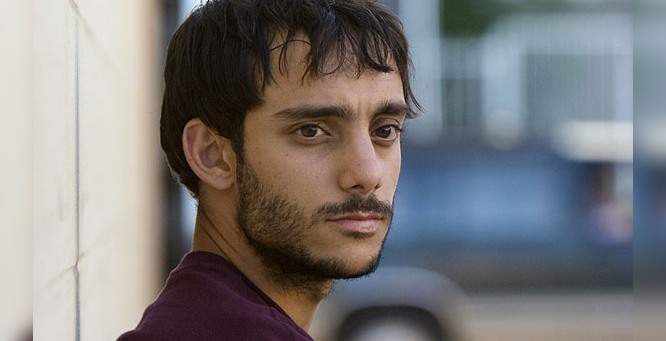 Omid Abtahi (Argo) will play the recurring role of Salim, a "sweet, sad, and put-upon foreigner who is one half of a pair of star-crossed lovers," in season 1. The role comes with an option to become a regular in season 2. The Iranian-born actor played the character Salim in Showtime's Sleeper Cell and Homes in The Hunger Games: Mockingjay – Part 2.
Kristin Chenoweth has joined the cast of American Gods as Easter. "I'm so excited to be reunited with my Bryan Fuller," said Chenoweth during the American Gods panel at SDCC 2016.
Demore Barnes has also joined up as Mr. Ibis, "the keeper of stories, past and present, and he recounts them with great relish. His old fashioned sensibilities do not preclude a wry wit."
American Godshas alsoadded Psych star Corbin Bernsen to the cast as an Old God named Vulcan, a new character created for the TV show. Here's a character description, courtesy of Deadline…
Vulcan is one of Mr. Wednesday's (Ian McShane) oldest allies. He's created a comfortable life for himself by harnessing his powers for the modern world, which makes him resistant to Wednesday's plans.
Entertainment Weekly released a sneak peek look at Vulcan, a new god created for the TV adaptation. Though Vulcan was not featured in Neil Gaiman's book, Gaiman had intended to write an episode for the first season of the show (though scheduling made it impossible) and Vulcan was a part of the brainstorming for that episode.
Speaking about the new character, Bryan Fuller tells EW:
Vulcan's the god of the volcano and the forge, and what is the modern-day extrapolation of what that god could do? We started talking about America's obsession with guns and gun control and, really, if you're holding a gun in your hand, it's a mini volcano, and perhaps, through this character, there's a conversation to be had.
Michael Green elaborated more on how the Vulcan character came to be, saying:
He's a brand-new addition who came from an experience Neil had. He was going through a small town in Alabama where he saw a statue of Vulcan. It was a steel town and, as he told the story, there was a factory that had a series of accidents where people were killed on the job and they kept happening because an actuarial had done the numbers and realized that it was cheaper to pay out the damages to the families of people who lost people, rather than to shut down the factory long enough to repair, and that occurred to him as modern a definition of sacrifice as there might be …

What's interesting about a god like Vulcan who has bound himself to guns is it's an evolution of what he was to what he could be, and that's finding a new place in a world that didn't have a place for old gods. That comes with a series of compromises but also a series of benefits for him. To say that maybe you can find a new place in this country, that it doesn't always have to be so hard, makes him an interesting person as someone with a long history with Mr. Wednesday.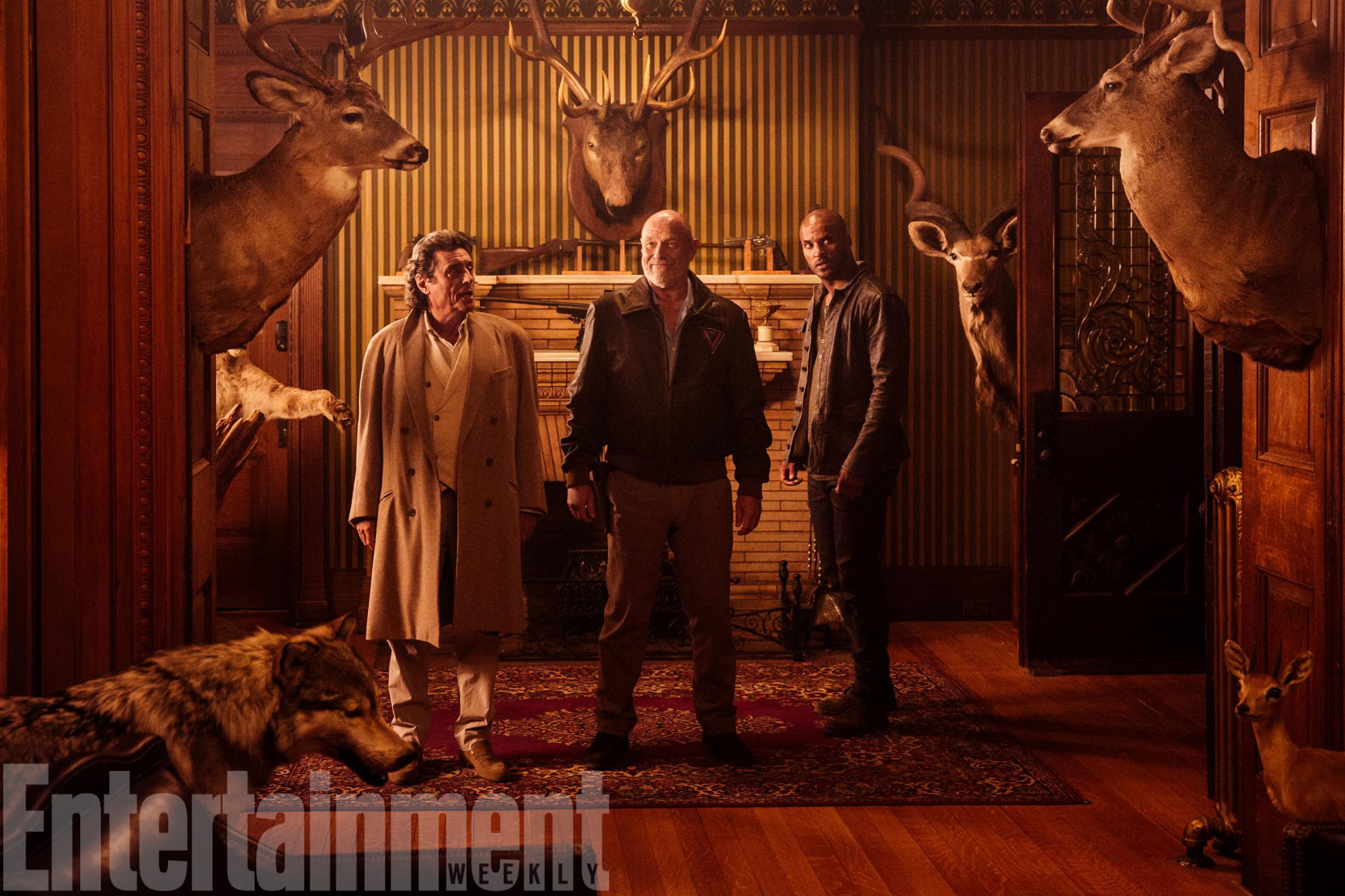 Bryan Fuller sat down with Amazon to talk about the show, specifically the character of Bilquis and "the strangest audition" Fuller has ever participated in…
— American Gods Amazon (@AmericanGodsTV)
December 20, 2016
New Gods
Crispin Glover has been cast in the all-important role of Mr. World, the "seemingly omniscient leader at the center of the New Gods coalition." Mr. World must keep an eye not only on his enemies, but his own "allies." As the official description reads, "he realizes that their ringleader, Mr. Wednesday, poses an imminent threat."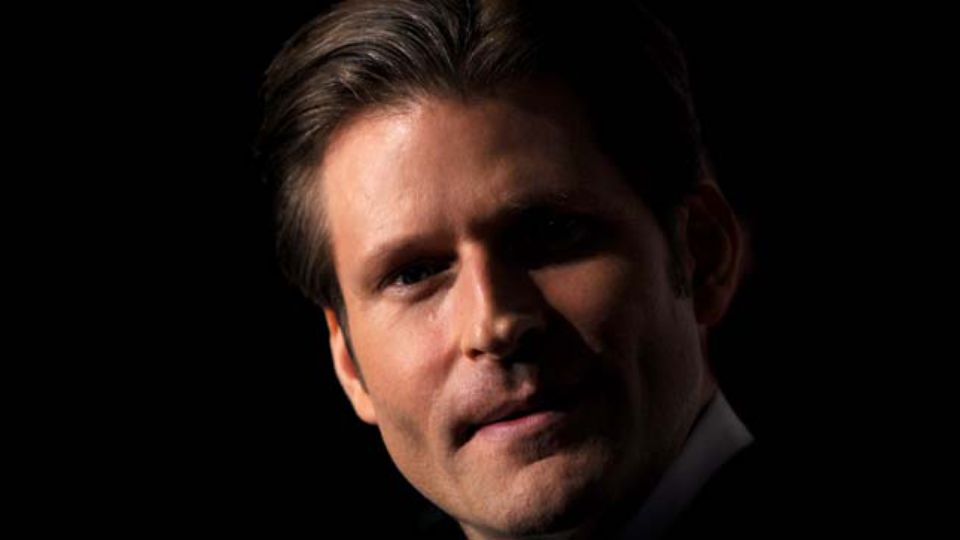 Bruce Langley (Deadly Waters) will play Technical Boy.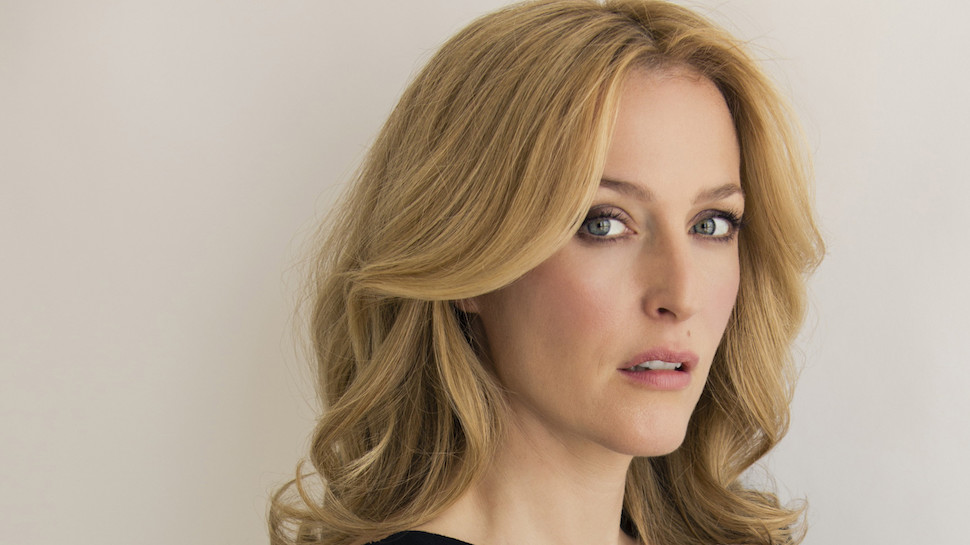 Gillian Anderson has been cast in the role of Media, the public face of the new gods, in the TV adaptation of American Gods. Media takes the form of several iconic celebrities to serve as the publice face and sales representatives for the new gods, living off of the attention people give to their various digital screens. She is clever, quick on her feet, and able to spin almost any situation. 
Anderson has previously worked with Bryan Fuller on Hannibal, so this casting is such a surprise, but it is infinitely awesome.
American Gods Summary
For those unfamiliar with American Gods, here's the official synopsis Starz released for the TV series:
The plot posits a war brewing between old and new gods: the traditional gods of biblical and mythological roots from around the world steadily losing believers to an upstart pantheon of gods reflecting society's modern love of money, technology, media, celebrity and drugs.  Its protagonist, Shadow Moon, is an ex-con who becomes bodyguard and traveling partner to Mr. Wednesday, a conman but in reality one of the older gods, on a cross-country mission to gather his forces in preparation to battle the new deities.  
Neil Gaiman recently talked to the Wall Street Journal about the new show, elaborating that American Godswill be eight episodes and will only make it a third of the way through the books. Gaiman talked about the freedom the TV show has in branching out from Shadow's perspective. Episode four, for example, will give us Laura's perspective, starting all from before Shadow and Laura met.
Speaking more generally about how the show has turned out, Gaiman said: "Bryan Fuller and Michael Green, the showrunners, have done a remarkable job and watching Ian McShane bring Mr. Wednesday, who is Odin, to life is an absolute joy."
To listen to the interview, check out the video below…
In an interview with Crave Online, Bryan Fuller talked about plans for American Gods to be a kind of "Marvel Universe, not with superheroes but with gods… As detailed and integrated as the Marvel Universe is, and doing that with deities is something that excited all of us."
In other words, this won't just be a straight adaptation of Neil Gaiman's novel, and is instead being looked at very much as long form television, which may lead to more down the road. "In success we may have spin-offs of American Gods that follow lesser gods in greater detail than you might in the main series," Mr. Fuller added. 
The whole interview is worth a read.
American Gods TV Show Images
Neil Gaiman gave fans a glimpse of the concept art. This would be the bone orchard that Shadow dreams of in the book. It looks suitably moody…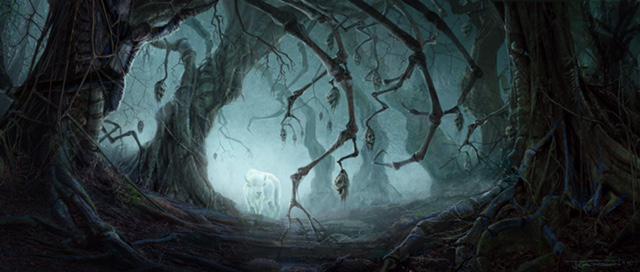 Here's the American Gods poster that dropped last summer at SDCC 2016…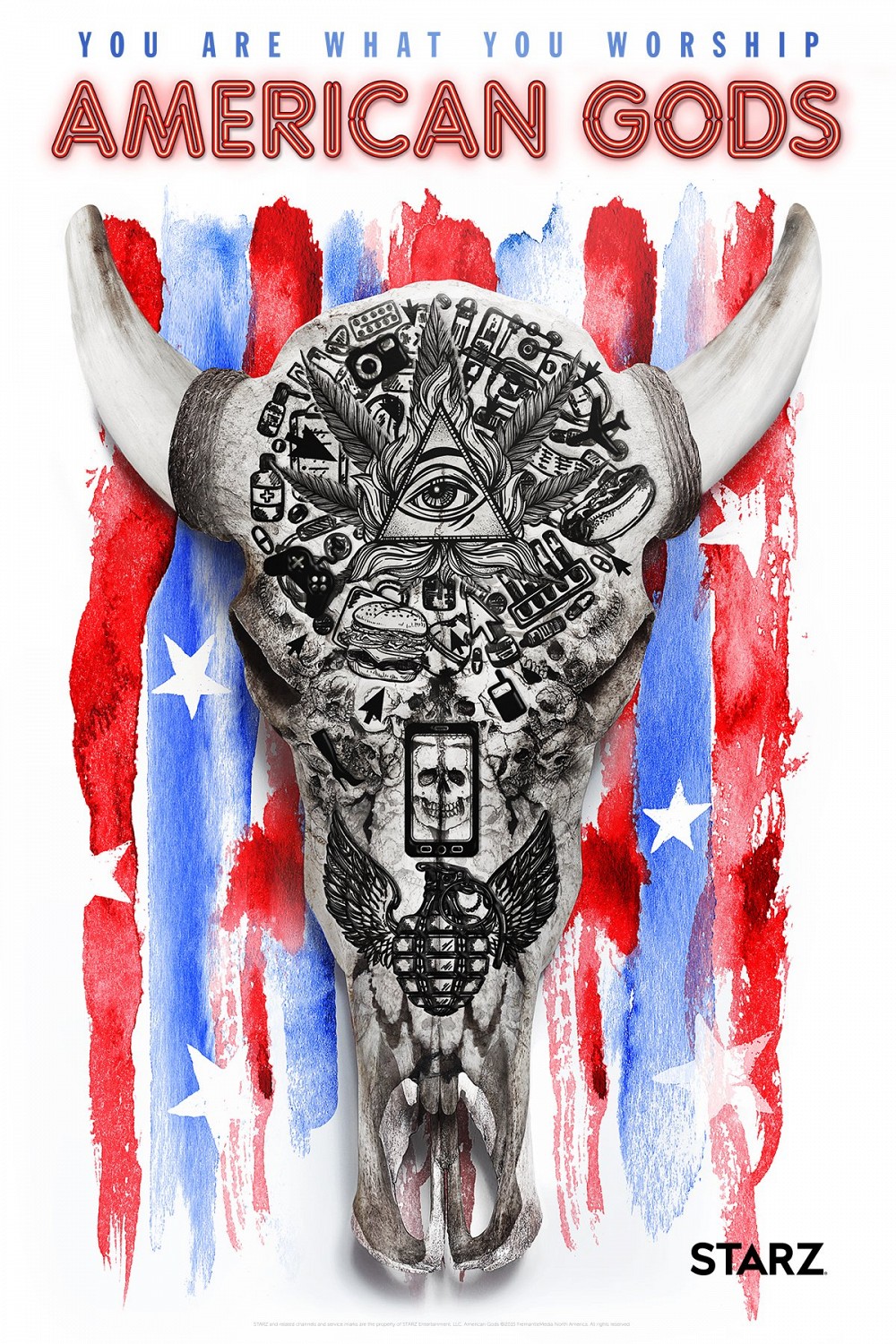 Starz also released this image of Bilquis, played by Yetide Badaki (Aquarius). Bilquis, also known as the Queen of Sheba, "is an ancient goddess of love who craves the worship she inspired in eras long gone, and is eager to find that same relevance in today's world." Showrunner Bryan Fuller chatted with Den of Geek about the role, saying:
One of the exciting things for us in adapting this is that we get to expand characters, so Bilquis, who is only in a chapter of the book, then you don't see her again, is a major player in this world.
Though Bilquis only appears in two chapters in the American Godsbook, her character makes quite an impression. We can only imagine what that role might look like in an expanded form…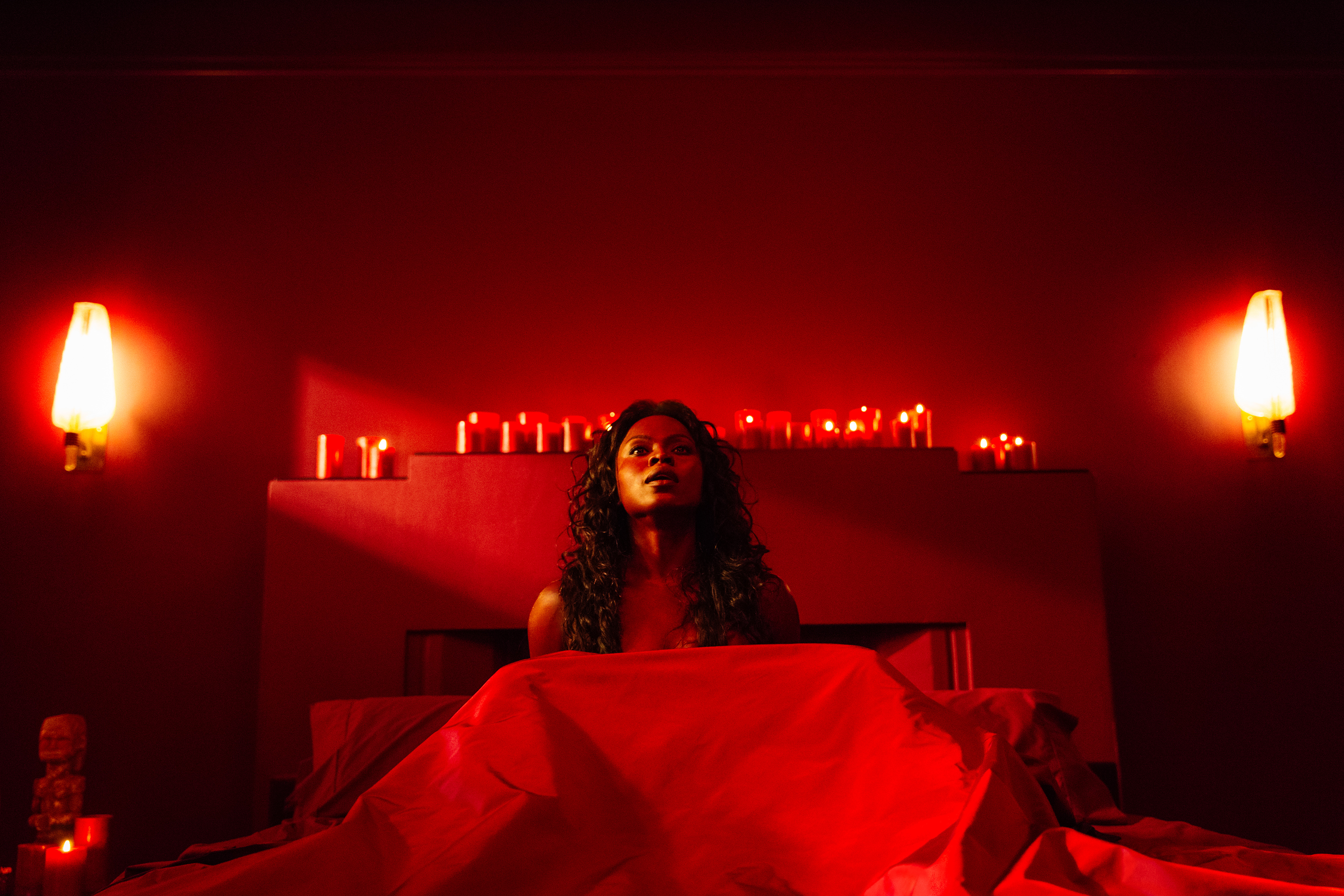 All hail Gillian Anderson, aka American Gods' Media. The actress, who will be guest starring in the series as the mouthpiece of the New Gods, just shared an image of herself in the juicy role. Check the Marilyn Monroe-esque loveliness out below, then scroll down to our character section to learn more about Anderson's role in the upcoming series…
— Gillian Anderson (@GillianA)
June 30, 2016
Entertainment Weekly unveiled the first official images from the series, featuring Ricky Whittle as Shadow Moon and Ian McShane as Mr. Wednesday…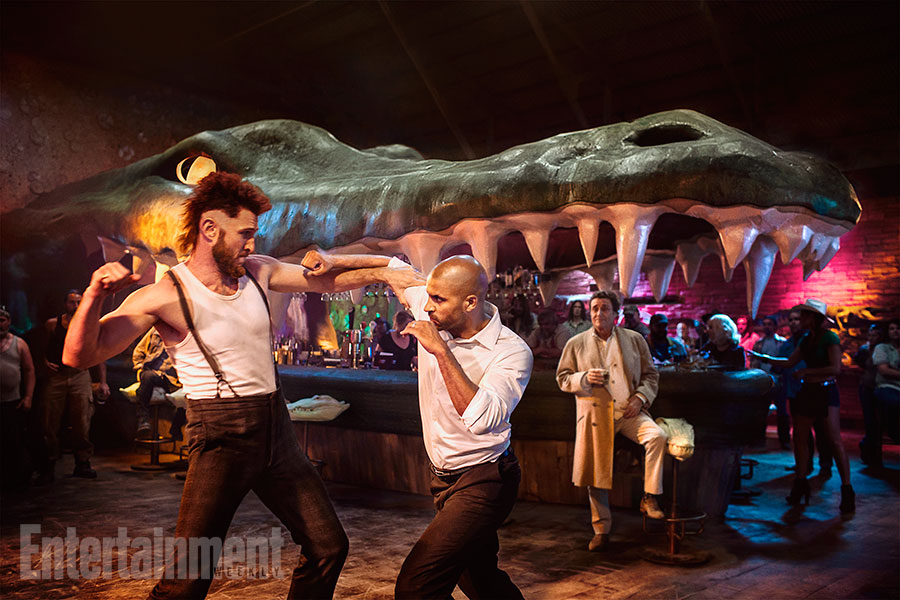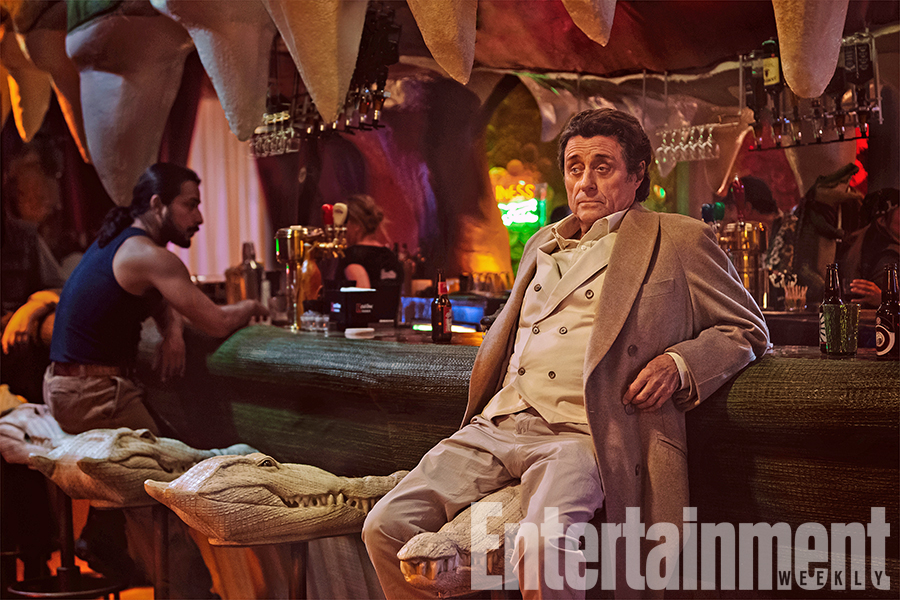 In other recent news, we've got a first look at American Gods'Mr. Nancy/Anansi, played by Orlando Jones…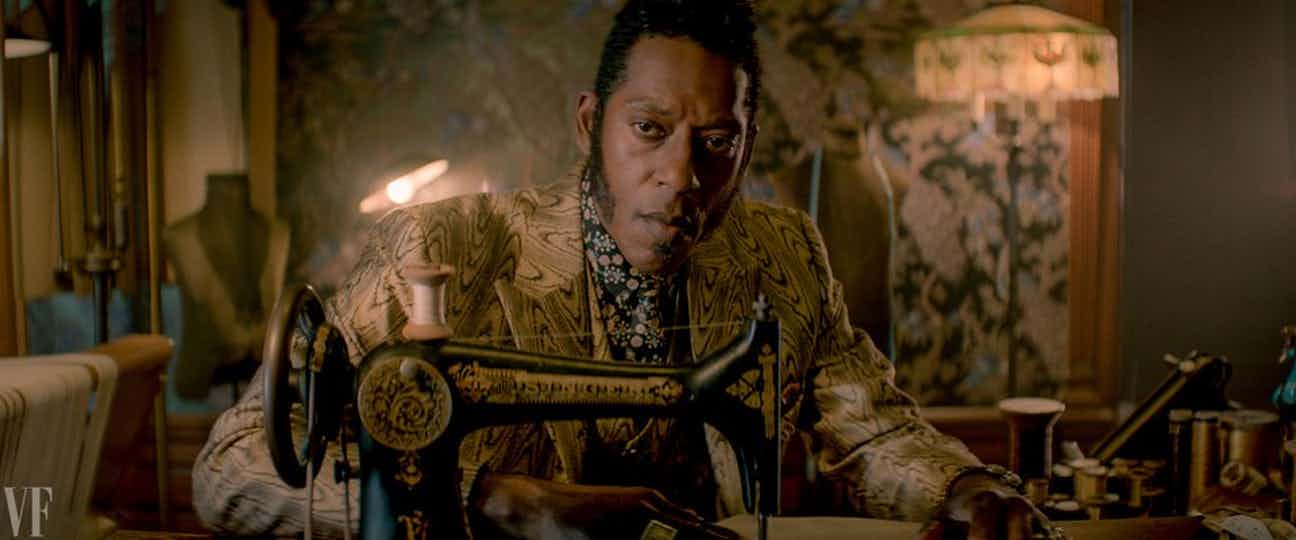 Will There Be an Anansi Boys TV Show?
Jones did a great interview with Vanity Fair in which the photo is featured. Topics discussed include Jones' own fannishness around American Godsand Bryan Fuller, as well as the possibility of a Anansi Boysspin-off series. What are the chances we might get a Anansi BoysTV show? Jones said:
All I know for sure is that when Michael and Bryan had called me and asked me about playing the character and walked me through what they were thinking, part of the discussion at that time was Anansi Boys, and that they wanted to spin it off and pursue that character. As you know, the first season is really about setting up the world of American Gods and introducing you to all the wonderful characters. If there is a spin-off of any kind, I'd love to do it. I love this character. I love these writers. I've been fortunate that this is one of the most exciting and incredible experiences I've been able to do as an actor, and I'll continue for as long as I possibly can.
So, it's a definite possibility, but it also definitely too early to tell. American Godshasn't even premiered yet.