News
Alternate Cover: 5 comics to look out for in 2009
Are these five comics set to make the end of year best-of lists? James thinks so...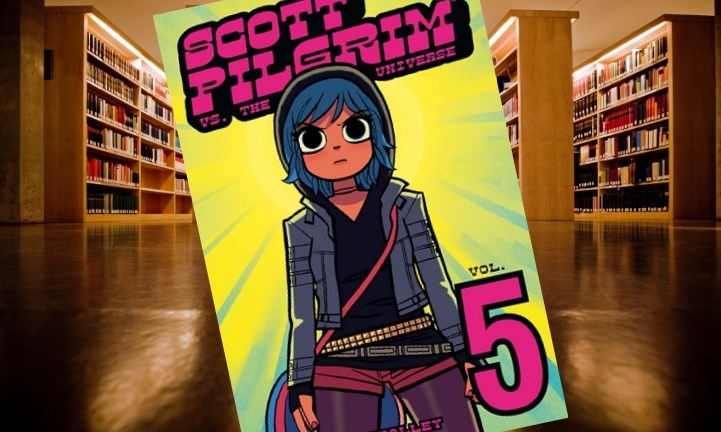 After last week's look back, it's time for a look ahead at 2009. As with any medium, it's hard to spot the sleeper hits in advance, but there are a few things that are clearly going to be big this year. Here are my tips for the comics you'll be talking about in 2009:
#1. Dark AvengersRubbish title aside, there's no way this is going to fail to make waves. It isn't even out yet, and I've already written one column about it! Perhaps I'm biased because it's effectively spinning out of Thunderbolts, a book I've loved for years, but Bendis writing a team of villains masquerading as heroes? What's not to love? Guaranteed to be the lynchpin of Marvel's 2009 mini-event "Dark Reign". The only downside? That $3.99 cover price really smarts.
#2. Demo 2A 6-issue follow-up series from Brian Wood and Becky Cloonan, the team that brought you the original Demo. The original series comprised 12 single-issue "graphic novellas" of massively varying tone that wiped the floor with everything else released that year. The concept started out as single-issue stories of teens ostensibly discovering the "superpowers" in a realistic context, but by the end of the run had been redefined into something much, much more. If the follow up is even half as good, it's going to be essential reading.
#3. Scott Pilgrim Vs. The UniverseFew properties have enjoyed the kind of gaining momentum that Bryan Lee O'Malley's Harry-Potter-for-Twentysomethings series Scott Pilgrim has. Volume 5 of 6 will be released this year, and like the others, you can expect to see it go straight to the top of all the charts and favourite lists. The burden of expectation is high, but O'Malley has repeatedly delivered the goods in previous years, so there's no reason to expect anything less this year either. Guaranteed to be on the "best of 2009" lists in 12 months time.
#4. League of Extraordinary Gentlemen, Vol. 3: CenturyDC might've done their best to give the League a kick in the ribs by releasing the horrible Absolute Black Dossier, but with that behind us, Moore and O'Neill are free to release the next volume of the series through indie publishers Top Shelf. The first issue is scheduled for this year featuring a host of returning faves. The only potential barrier is O'Neill's meticulous pencilling, but whether it comes out this year or not, it'll definitely be worth the wait.
#5. Batman: Whatever Happened To The Caped Crusader?Following the climax of Morrison's current Batman story, Neil Gaiman and Andy Kubert arrive to "close off" the current era of Batman. The title recalls Alan Moore's "Whatever Happened to the Man of Tomorrow?" which did the same for Superman, so that means big shoes to fill. If anyone can do it, it's Gaiman. Even if you're not a big fan of Batman, there's little doubt this is going to be a must-buy.
James writes Alternate Cover every Monday at Den Of Geek. His previous column can be found here.
5 January 2009