News
Alan Moore Will Conclude League of Extraordinary Gentlemen with The Tempest
Alan Moore & Kevin O'Neill close out their time with the League in grand fashion.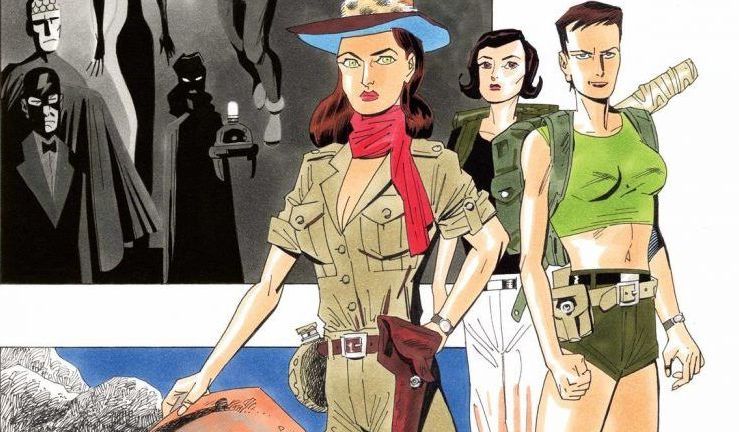 Top Shelf Comics kicked off SDCC 2017 in grand fashion: by announcing Alan Moore and Kevin O'Neill's swan song on League of Extraordinary Gentlemenwith The Tempest, a six-issue series that will span from 1964 to 2996 and close out Moore & O'Neill's time with the spectrum of pop culture heroes. The book will arrive in Summer 2018.
The series promises to tie together plot threads from every prior volume, from the first book through The Black Dossierand the Nemo trilogy. The title likely refers to the Shakespeare play by the same name – Prospero, the main character of the play, showed up in an earlier volume of LoEG dressed as Spider Jerusalem and leading the first incarnation of the League. 
Here's more from Top Shelf on the story:
Opening simultaneously in the panic-stricken headquarters of British Military Intelligence, the fabled Ayesha's lost African city of Kor and the domed citadel of 'We' on the devastated Earth of the year 2996, the dense and yet furiously-paced narrative hurtles like an express locomotive across the fictional globe from Lincoln Island to modern America to the Blazing World; from the Jacobean antiquity of Prospero's Men to the superhero-inundated pastures of the present to the unimaginable reaches of a shimmering science-fiction future. With a cast-list that includes many of the most iconic figures from literature and pop culture, and a tempo that conveys the terrible momentum of inevitable events, this is literally and literarily the story to end all stories.
O'Neill talked to The New York Times about the book, saying, "This is the absolute final one. We're having a ball with it. I've never heard Alan happier."
Moore plans to retire from writing comics, so League may very well be his final comic book.
Here's some promo art for the final issues: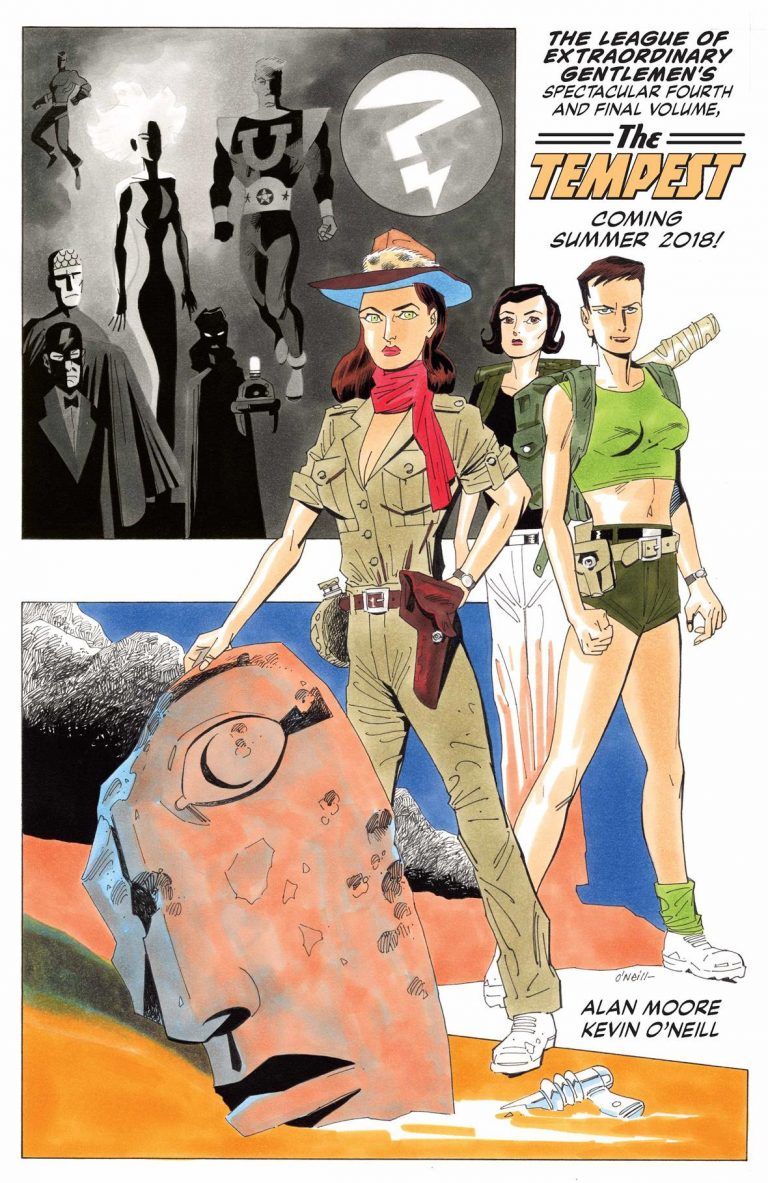 For more on The League of Extraordinary Gentlemenor speculation on which comic author Moore is likely to cross-cast as Peter Pettigrew, or for more from SDCC 2017, stay with Den of Geek.
Read and download the full Den of Geek SDCC Special Edition magazine here!