News
Accident Man: Exclusive Trailer for Action Packed Comic Adaptation
The Accident Man trailer showcases a violent romp that adapts a comic book series from the creator of Judge Dredd.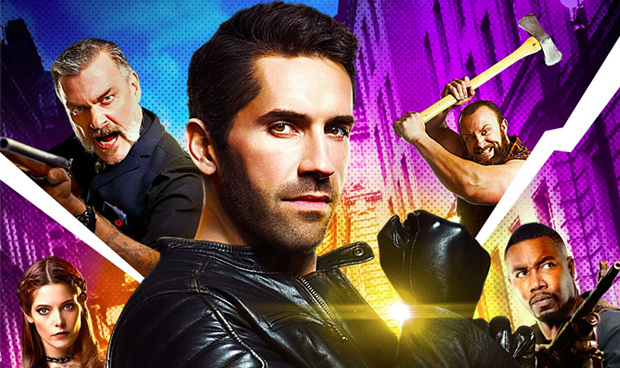 Accident Man is a comic book movie that's looking to capitalize on the ultraviolent R-rated cinematic floodgate that was lucratively busted open in 2016 by Deadpool.
The movie culls its concept from a surprisingly esoteric source in a story series written by Judge Dredd creator Pat Mills with Tony Skinner that was originally presented in Toxic!, a defunct UK-based anthology comic book series that published on a weekly basis back in 1991. The project is headlined by perennial action star Scott Adkins (Doctor Strange, The Expendables 2), who plays titular Accident Man Mike Fallon, a brash hitman specializing in making his victims' fates look like accidents. However, Fallon becomes humbled by tragedy after his girlfriend Beth is killed. Consequently, he embarks on a violent quest for revenge.
Accident Man Trailer
Here's the Den of Geek-exclusive Accident Man trailer from Sony Pictures. True to the hype, it's a mirthful, meta-minded montage of madness that fans of the original UK comic and, of course, Deadpool, will love.
Accident Man Release Date
Accident Man will make a deceivingly accidental release to DVD, Blu-ray, and digital on February 6, 2018.
Check out the box art!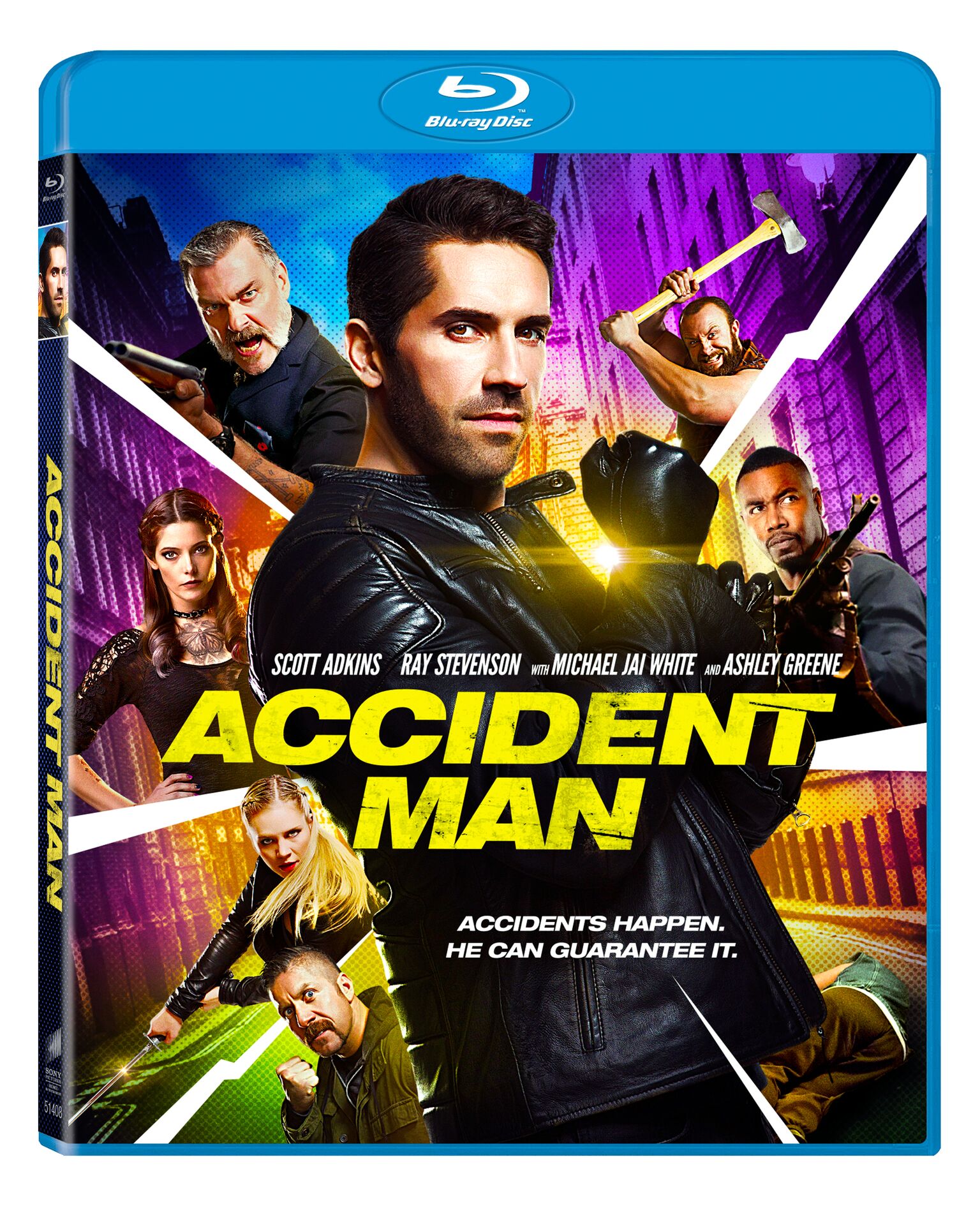 Accident Man Story Details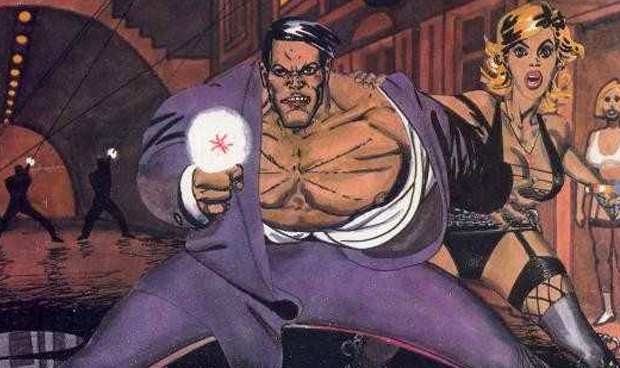 Per the official synopsis:
A deadly hitman becomes an accidental hero in the pulse-pounding action-thriller ACCIDENT MAN, available on DVD and Digital February 6 from Sony Pictures Home Entertainment. Based on the underground British comic Toxic! by Pat Mills (creator of the "Judge Dredd" comic) and Tony Skinner, this darkly humorous and stylishly violent adaptation stars Scott Adkins (Doctor Strange, The Expendables 2) as Accident Man, a stone-cold killer who must face off against a rogue's gallery of ruthless assassins in order to uncover the truth about his ex-girlfriend's murder. Co-starring Ashley Greene (Twilight series), Oscar® nominee David Paymer (Best Supporting Actor, Mr. Saturday Night, 1992), and action fan favorites Ray Park (Star Wars: Episode I: The Phantom Menace), Ray Stevenson (Thor series) and Michael Jai White (The Dark Knight), ACCIDENT MAN hits its target with a lethally entertaining combination of explosive fight scenes and hilarious moments.
An R-rated affair, Accident Man utilizes the same tongue-in-cheek tone of the recent Marvel Comics X-Men series spinoff film Deadpool, showcasing similar wanton violence and sexuality.
Accident Man was directed by stunt-coordinator-turned-helmer Jesse Johnson (The Package, Pit Fighter), who worked off a script by star Scott Adkins and Stu Small (the upcoming The Pay Up). Adkins is also onboard as a producer, joined by Craig Baumgarten (Universal Soldier series), Ben Jacques (iBoy), and Erik Kritzer (All Nighter).
Accident Man Cast
Scott Adkins stars as hitman Mike Fallon. A regular presence in the world of straight-to-video action extravaganzas, the profile of Adkins's projects has elevated in recent years. Besides his regular array of actioners, he notably appeared in the 2017 wide release thriller American Assassin, 2016 Marvel movie Doctor Strange, 2016 action-comedy The Brothers Grimsby and, before that, cemented himself as a contemporary action icon, having appeared alongside the Sylvester Stallone and company in 2012's The Expendables 2.
Ashley Greene co-stars. While her existing comic book movie experience resides in providing the voice of Barbara Gordon/Batgirl in the last spate of Batman video games, this movie represents a potent opportunity to finally break out from the shadow of the Twilight film series. She's coming off a role in the DirecTV exclusive series Rogue and will next appear in the comedy Antiquities.
Also amongst the main cast are Ray Stevenson (the Thor films, Black Sails, Dexter), Michael Jai White (Black Dynamite, The Dark Knight, Spawn), Ray Park (the G.I. Joe films, Star Wars: The Phantom Menace, X-Men), David Paymer (The Good Wife, Perception, Drag Me to Hell) and Amy Johnston (Lady Bloodfight, Raze, Dracula: Reborn), an action-inclined stuntwoman who worked on the aforementioned Deadpool.